It is not surprising to see new exchanges that offer their services to crypto investors from different parts of the world. Their main problem is lots of common features and similarities. However, there is one crypto exchange project that looks outstanding among others thanks to being a self-decentralizing one. Known as CryptoArena, it is a first-of-its-kind institutional grade market intermediary called S-DEX. Do you want to find out what makes this crypto exchange special?
Look: this CryptoArena review will explain what is different about a self-decentralizing crypto exchange, mention its features, the way it works, and other important details you may be interested in.
Table of Contents
What is CryptoArena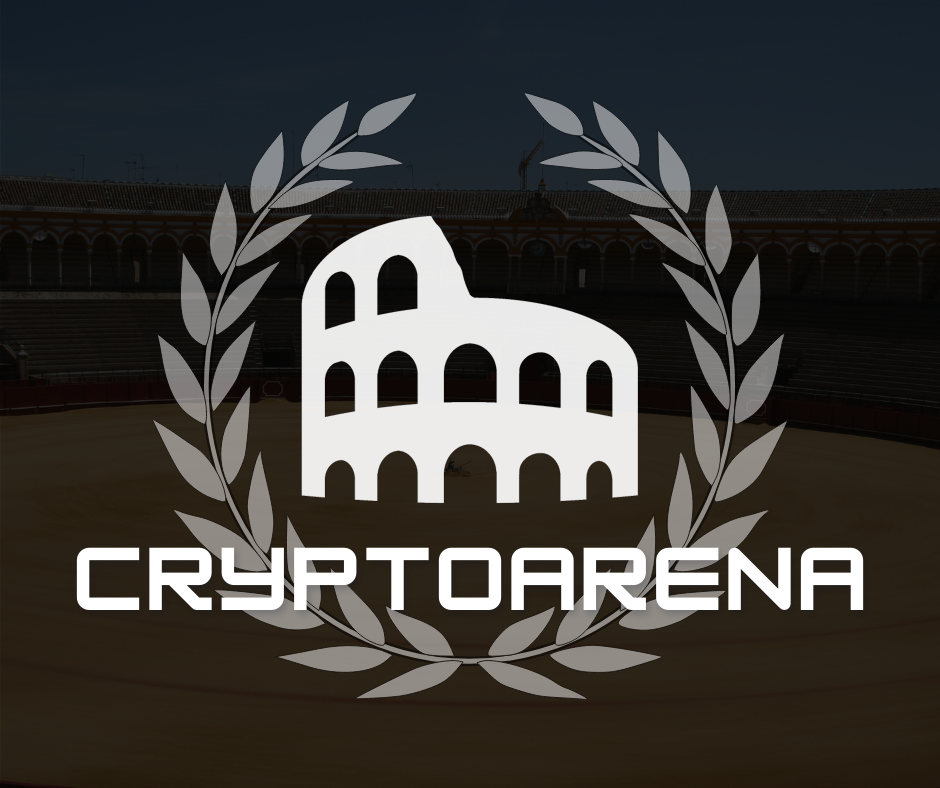 CryptoArena is the first self-decentralizing crypto exchange bound by a smart contract to provide automatic rewards to active users with the net revenue generated by the platform. Calling itself a tiny garage startup, the main peculiarity of this exchange is the distribution of the incremental shares of revenue back to users by means of a scoring system that reminds a game. When 100% of all net revenue is generated, the project will reach its conclusion.
CryptoArena is planned as a Parachain of the Polkadot Relay Chain. It will operate its own blockchain with its own custom rulesets and processes and benefit from the efficiency, security, and interoperability of the mainchain.
Mission
The start-up team believes that the word "decentralized" should also mean "free of special interests", so it should operate for the benefit of those people who create this value, i.e. the community.
The main problems this project wants to solve lie in the consideration that crypto trading is expensive, difficult, and time-consuming, so they offered solutions to make it more exciting, risk-free, and profitable.
Features
There are 3 basic features of CryptoArena that help to achieve the goals set:
1. Total revenue sharing
All the net revenue generated by the platform is automatically distributed back to users who utilize its services actively. These are so-called rewards that are distributed on a monthly basis and are increased over time. The initial distribution amount starts at 25% of the total revenue and will reach 100% in some period of time.
2. Advanced copy trading
Instead of traditional Asset Managers, the project offers a modernized version when trade decisions are made on behalf of backers with a few clicks only. It is a cheaper alternative that allows connecting with ranked traders to copy their trades automatically and pay only when you get profit from copy trading. This solution has been called advanced due to extended customization options, being non-custodial and secured by smart contracts, and offering greater value than others.
3. Gamification
Rewards given to users who make fee-bearing activities are called Glory Points. It is possible to earn them each time you start trading, and the bigger score you will get, the higher reward there will be too. At the end of every month, Glory Points are tallied into Glory Scores that determine individual shares of revenue distribution. All this is done in a funny and easy manner with a leaderboard, competitions, and events to make crypto trading more exciting and gamified.
Team
CryptoArena is a young project with a clear roadmap. The launch date of the startup is planned for the second quarter of 2022, but lots of other milestones have already been achieved by the development team. The last one consists of 6 crypto enthusiasts including Lorenzo Ferrari (CEO), Leonie Forsman (COO), Robert Miller (CTO), Chris Kraynik (Engineer), Sohaib Ezzahir (Developer), and Blake Branson (Marketing). All of them have links to social media profiles, so you can learn more about them by following these links.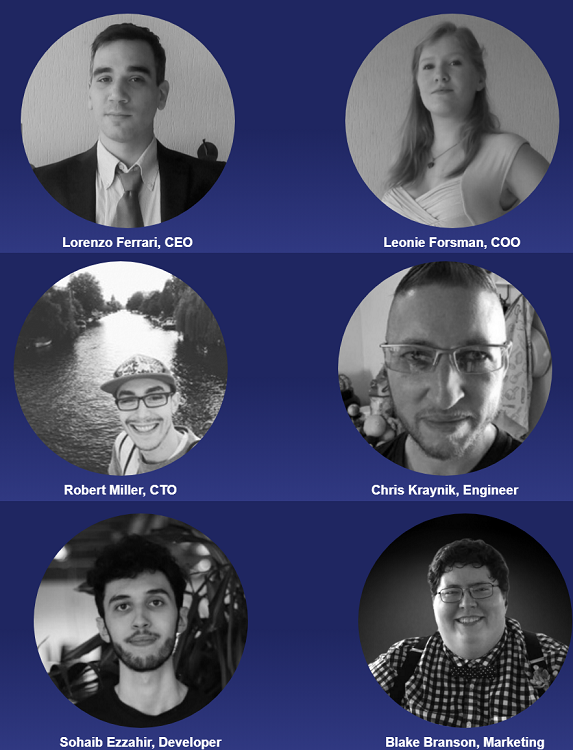 How does it work
CryptoArena develops an ecosystem where traders will be able to use two tokens: CATS token and the security token. CATS are going to be listed on Uniswap, and there are 6 uses cases of how they can be spent:
Purchase of the temporary boost for Glory points: users can increase their share from the platform's revenue for a certain period of time by spending a certain amount of CATS.
Access to restricted sales of the security token: pay with CATS to be the first on sales.
Participation in the competitive events with a discount: enjoy trading competitions and get high-value rewards for winning them by paying the entry fee in CATS.
Spending time on NFT Arena: you can use your own NFTs in-game, buy new NFT cards, or bet against opponents on the match outcome.
Yield farming: it is possible to lock a certain amount of tokens for a specific time period to generate more tokens.
Decentralized governance: you can participate in the token's key policy decisions by staking CATS.
No matter what use case you will choose, it is possible to get rewards in glory points and receive a percentage of the net revenue.
Products
There are two basic products developed by CryptoArena for the success of the startup.
S-DEX
S-DEX is an acronym translated as a self-decentralizing exchange - a crypto exchange that pays users for their fee-bearing activity. The project rewards active users with Glory points that are a representation of the platform generated net revenue. This reward increases gradually with time and can reach 100% that will make users the first on the scale.
NFT Arena
NFT Arena is an ERC 721 based trading card game deployed as a Dapp through the Ethereum blockchain. This smart contract wraps user's NFTs with game-specific attributes that makes it possible to use these NFTs in the game. Users can stake NFT on the smart contract to transform it into a card or spend NFTs to struggle with game opponents.
ARENA security tokens
Arena security tokens are so-called "Smart Securities". This is a unique combination of Smart Contracts and cryptographic Security Tokens that represent real common stock possessed by users and stakeholders rights in CryptoArena B.V., a Dutch corporation. They provide users with the possibility to own a piece of the company and increase the income stream over time.
The range of benefits users can receive together with security tokens looks as follows:
Getting real dividends and rights;
100% compliance and transparency;
Peace of mind in getting passive income;
Several revenue sources;
Bonuses;
Escalating scarcity.
How to buy tokens
Since CATS are only planned to be listed on Uniswap, the only way to get native CryptoArena tokens in CATS Presale. Two rounds of the CATS token presale have already been completed, but the company plans the 3rd presale in close future.
Pros&cons
CryptoArena is an innovative startup with its advantages and disadvantages.
Pros:
Self-decentralizing;
Rewards and higher profits for users;
Gamified trading experience and user interface;
Many significant milestones achieved;
Clear roadmap;
Focus on the future;
Possibility to secure passive income with a security token
Cons:
Long time to market of main platform (due to both complexity of innovation and bureaucratic barriers);
Requires KYC to participate in distributions;
Regulatory uncertainty (albeit CryptoArena's genuine non-profit mission and their encrypted but auditable solutions put them in the best possible position to get licensed/audited successfully).
F.A.Q
Q: What problems is CryptoArena trying to solve?
The main problem of the blockchain industry is the fact that crypto trading is an expensive, time-consuming, and difficult process. CryptoArena plans to make it simple, funny, and more profitable for the community.
Q: How is CryptoArena different from other exchanges?
It is the only self-decentralizing exchange that redistributes net revenue to users that guarantees a seamless, fully automated solution.
Q: What objects can you trade on CryptoArena?
Cryptos, securities, currencies, NFTs, commodities and more are planned to be traded on this exchange.
Q: What is the total supply of CryptoArens security token?
The company plans to release 1 billion tokens.
Q: What is NFT impact?
A unique mass sender tool developed by CryptoArena to deliver millions of NFTs a day at an affordable cost is called NFT impact.
Summary
CryptoArena exchange is not only a new but also unique crypto trading platform that is characterized by being self-decentralizing one. This unique feature of the exchange offers users lots of benefits since they can enjoy trading in an entertaining and simple manner and get rewards that will bring about passive income too. Since the startup is at the development stage and does not have CryptoArena reviews on the web, there is sense to have a closer look at it since the solution offered is really innovative.