All investments and trading are risky and may result in the loss of capital. Cryptoassets are largely unregulated in most regions.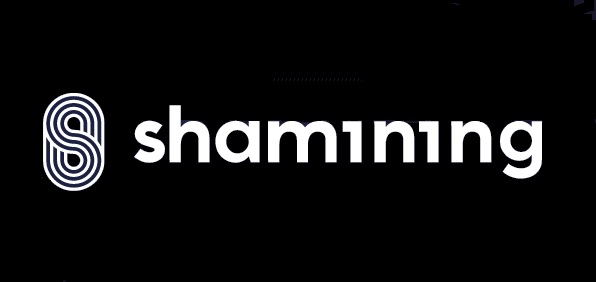 Do you look for a good investment and haven't still considered crypto mining? The introduction of cryptocurrency made millions start mining it and a bigger number of platforms offer a simplified way of finding new blocks. These are platforms that provide cloud mining services and one of them is SHAMINING. This is one of the projects that have launched a powerful mining farm and offers convenient mining services to crypto enthusiasts. Are you interested in how to mine Bitcoin without powerful and expensive equipment?
Table of Contents
SHAMINING review tells more about the project, the way it works, and both positive and negative features of this platform.
What is SHAMINING


SHAMINING is a cloud mining platform where everyone without technical knowledge and skills can start mining cryptocurrency making a small investment. The company created in 2018 by experts in the IT and cryptocurrency sphere provides cloud mining services to everyone. It has a mining farm with powerful computers and offers miners for rent for everyone to get a profit from cryptocurrency. There are three data centers in the company located in San Jose (California, the USA), London (the UK), and Capetown (South Africa).
Currently, the project has already attracted over 8,000 investors who earn their profits on a daily basis. The minimum deposit to start mining is only $150 and the average income multiplier on the platform is 1.43x. What makes SHAMINING especially appealing is the elements of game and animation included in the mining process.
How to start mining with SHAMINING
If earlier it was necessary to get powerful computers and an energy source to mine cryptocurrency, such cloud mining platforms as SHAMINING give investors an opportunity to get an income after completing 3 simple steps:
Create an account and pass through the verification process.
Make an investment and rent a miner.
Get income regularly, follow the statistics, and withdraw earnings.
The procedure takes a minimum of time and it is possible to start mining almost immediately.
The Register button is available in the upper right corner. The system asks users to provide a full name, phone number, email, and password, agree with Terms and Conditions as well as Privacy Policy and confirm the registration by clicking the link provided in the email.
When the registration is completed, an investor should enter the account, select the 'Add miner' option, adjust settings to his own preferences, and complete the process by paying for the contract.
Profitability
The platform promises rather a high profitability that depends on the contract selected. There are three types of contracts offered on SHAMINING at the moment:
CPU miners with the power of 23,580 Gh/s. This contract guarantees the profitability of 143% and costs $0.0120 per 1 GH/s. The maintenance fee is $0.0108 per 1 GH/s a day.
CPU miners with the power of 94,340 Gh/s. This contract guarantees the profitability of 149% and costs $0.0113 per 1 GH/s. The maintenance fee is $0.0106 per 1 GH/s a day.
ASIC miners with the power of 235,849 Gh/s. This contract guarantees the profitability of 156% and costs $0.0109 per 1 GH/s. The maintenance fee is $0.0104 per 1 GH/s a day.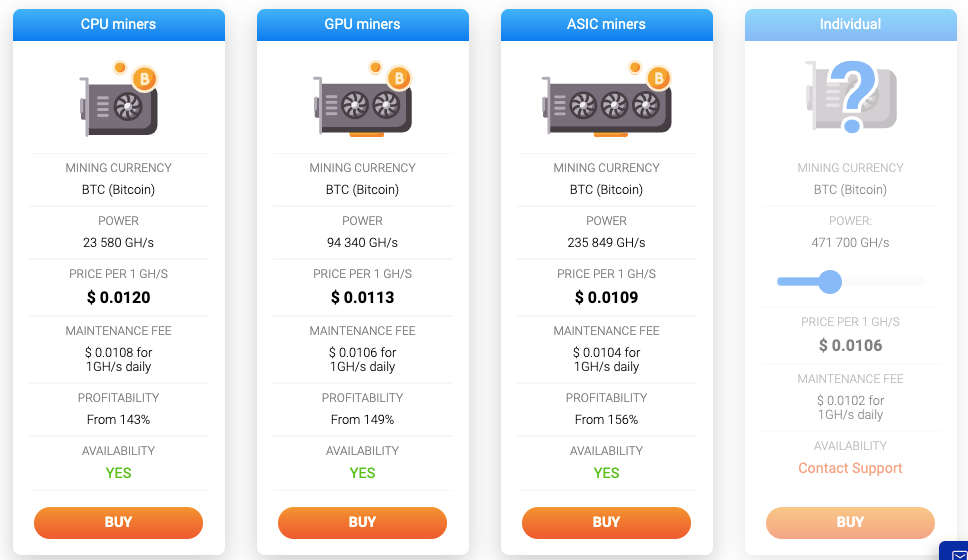 It is also possible to order an individual contract with unique requirements if you contact customer support. The duration of any contract is 1 year.
Beginner investors may face challenges with the choice of the contract, so they can try an income calculator available on the website to see how much you can earn.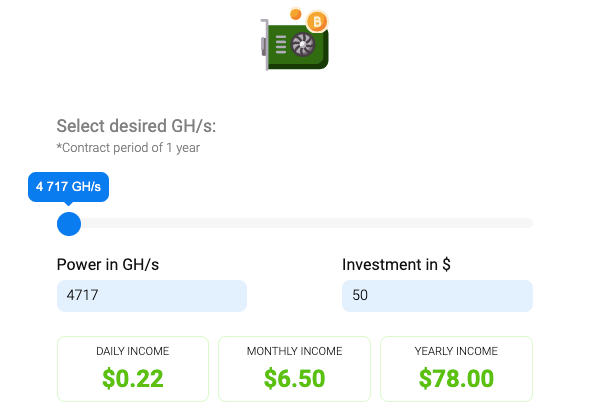 SHAMINING income calculator
Customer support
Naturally, the fear of making an investment and losing money makes many investors look for assistance, so SHAMINING offers a friendly customer support team available in English and German. It is possible to contact its representatives 24/7 by email or using a live chat function provided at the bottom right corner. Urgent questions can be asked in a chat, while more serious issues can be addressed to the representatives of official offices by email (English – [email protected], German – [email protected]).
Pros&Cons
SHAMINING is one of several cloud mining services existing nowadays and like its closest competitors, it has both pros and cons. What is great about SHAMINING is the following benefits:
The simplicity of the mining process;
The minimum investment is rather low – only $150;
24/7 customer support;
Support for different deposit and withdrawal methods (Visa, MasterCard, Bank wire transfer, Bitcoin, Qiwi);
Low minimum withdrawal amount – only $10;
Animated miners;
Round-the-clock access to statistics;
Intuitively friendly website interface;
Regulated and secure (operates in accordance with the FCA, CySEC, and ASIC; features high-level encryption);
Different contracts.
There are several things to consider before investing in SHAMINING too. They are as follows:
Possibility to mine Bitcoin only;
The necessity to share personal information to pass through the verification process;
Mining involves risk, so sudden shifts in asset price may cause losses.
Conclusion
SHAMINING is a regulated cloud mining platform with a payback period of around half a year or even less. Even beginners can start mining Bitcoin there with a minimum investment. It is enough to register, verify your identity, and select miners to follow a game-like process and see how new coins land your balance every minute. What makes SHAMINING special is a variety of benefits and a trusted team of crypto professionals who maintain their mining farm and offer investors innovative mining solutions.