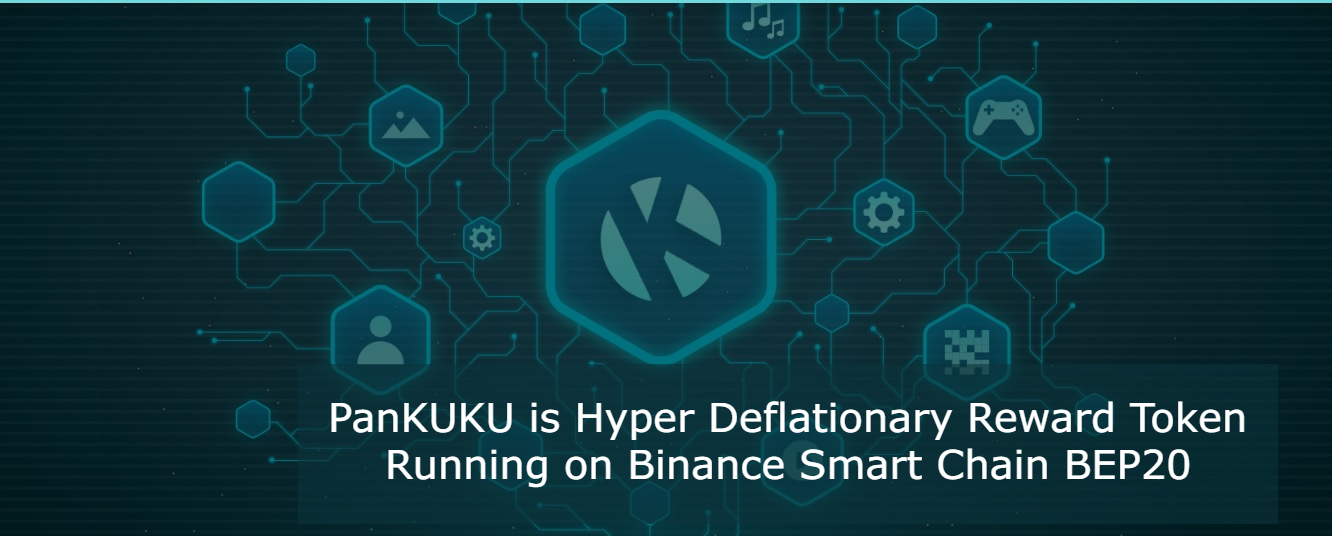 Chris: Hi! Can you tell us more about yourself and the role you're playing in that blooming project?
My name is Nigel Hupsel and I'm the CEO & Founder of panKUKU (KUKU), based in Suriname & USA.
I have a background in Business Engineering, Tech Architecture, E-Security and I'm also known in the crypto dimension as an educator and entrepreneur.
Chris: Pankuku defines itself as a hyper deflationary rewards token. What is the core idea behind the token?
Nigel: KUKU started with the idea to be an alternative online payment option in our country, Suriname. But sooner than expected, our services stretched out to the United States of America (USA) in the form of our own an E-commerce platform and registered LLC.
The main focus of our token is its utility as a payments token with extra features like auto burning and auto rewards to holders, hence the hyper deflationary rewards.
Chris: So what is unique about the Pankuku cryptocurrency that makes it different from other similar ideas?
Nigel: Inspired by the renowned Pancakeswap (CAKE), the team set out to create a DEX on BSC which aims to provide various products to enable constant user attraction. Furthermore we developed an E-commerce platform with a unique utility to pay with the KUKU token for a wide-range of goods from Online Stores like Amazon and Walmart, offered as a "Drop Shipping Service". Having the experience and know-how in the Blockchain and E-commerce world, the team created a unique opportunity to bridge logistics, payments and security between these two worlds.
Other unique features of the KUKU token are:
* No minting of new tokens (capped forever) * A Burn System (automated & manual) * Automated Rewards to holders.
Chris: Additionally, what is the range of product offerings? How can investors benefit from each one of the products?
Nigel: Because of our dedication to continuously expand our eco-system, we will be considered the largest DEX on the market. As of now users can Swap, Stake, Shop, add Liquidity Pairs or participate in the Lottery. Additionally users can mint, buy or sell NFT's on the NFT Marketplace.
Future products to be released in this year are our own Launchpad, Wallet and Predictions Game.
Chris: Subsequently, what is the process of buying the Pankuku tokens? What are the different ways in which the tokens can be bought by an individual?
Nigel: At the time of writing our IEO is active on LATOKEN. Users can buy from this platform with KYC. Users that prefer to buy without KYC, can buy on our DEX.
Starting August 1, users will be able to trade KUKU on LATOKEN, COINSTORE, COINSBIT, AZBIT, DEX-TRADE and PANCAKESWAP.
Chris: Pankuku also plans to develop an NFT collection. What is the idea behind the NFT and when is it expected to unravel?
Nigel: The first mission regarding the NFT space was to create an open marketplace for every user to mint, buy or sell NFT's, on the fastest and lowest fees network: Binance Smart Chain (BSC).
We have created this marketplace and it is live on our website.
Next we plan to create our own unique NFT Collection with a Surinamese character. This will be featured in our Roadmap for 2023.
Chris: In the end, please share more about the members comprising the core team of Pankuku Cryptocurrency.
Nigel: The main team is located in Paramaribo, Suriname and there are several sub teams located in USA, India and The Netherlands.
Our core team members are all business owners and have the knowledge and experience for maintaining a successful company.