Meland.ai is the first decentralized earning by learning platform where the users can make money while they take quizzes, build and own. One can monetize the rewards and then trade them on the Ethereum Blockchain using their cryptocurrency, MELD. The company has the vision to develop a platform with game-based knowledge content that allows their users to create, learn and play. All contributors would be rewarded on Meland.ai. The team has decentralized power primarily because they believe that a rich learning platform with a gaming experience can only be developed with a community contribution.

Table of Contents
What is Meland.ai
Meland.ai is a cryptocurrency that is backed by a gaming platform. The currency is created when users play quizzes and build assets on the game to earn Ditamins, the game reward. The idea of the platform is to allow a community building and gaming experience on a digital 1000*1000 land. The land distribution is broken into different categories.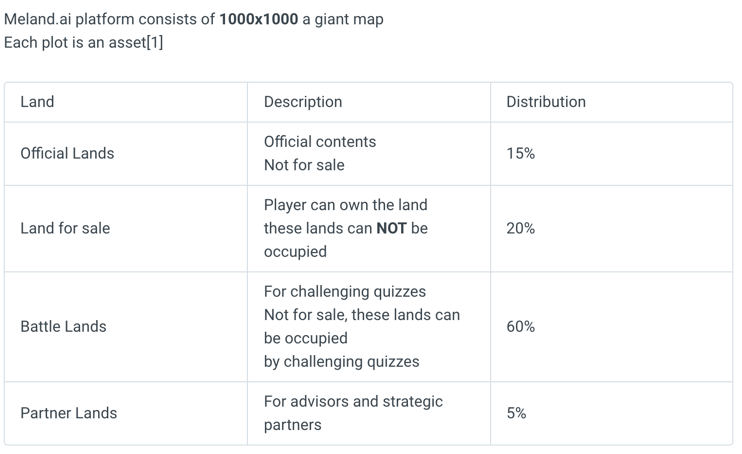 The user can play quizzes with family and friends to win in Ditamin (Digital Vitamin). They can buy, sell or trade land on the platform. Additionally, each person can develop digital creations on the platform that could potentially become an NFT. The Ditamins earned can then be exchanged for MELD, the cryptocurrency tradeable on the exchanges.
Meland.ai features
Meland.ai has 3 basic components.
Challenges as quizzes that are rewarded with Ditamins and NFTs
Creation of quizzes for rewards
Create or build on land or engage in land trade
The game is designed so that all users types can play, create and enjoy the complex procedures of the game. A detailed document on 'how to play/' is expected to be available in November 2021.
The players receive rewards in NFTs and Ditamins. Ditamins are gaming rewards that can be easily exchanged for MELD, the cryptocurrency on its daily exchange rate. This Ditamin exchange would be subjected to a daily platform and user limit.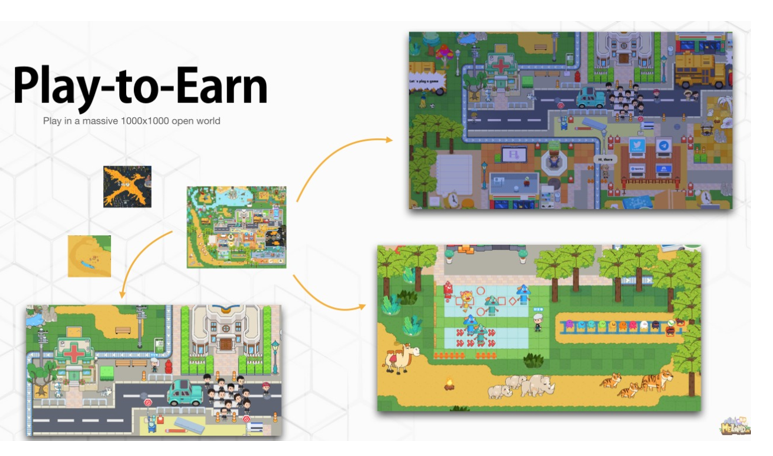 MELD will be easily exchangeable for Ditamins at the daily exchange rate. It will be tradeable on various exchanges once it gets listed. MELD can also be exchanged for Ditamins at any time. MELD can also be used to trade, purchase, play the game.
Supported and restricted countries
There is no evidence of restriction in any country for Meland.ai. However, local regulations might apply to the trading of cryptocurrency.
Available trading pairs
MELD is currently not listed in any of the exchanges and hence there are no available pairs. MELD will be traded in the markets using the Ethereum Blockchain, it's on Polygon.
Fees
Meland.ai charges 5% of the total transaction volume as transaction fees in MELD coins. 40% of the proceeds of fees will be distributed among the creators and holders as rewards and another 40% of the fees would be burnt.
How to use Meland.ai?
Meland.ai is a gaming platform that rewards gamers for quizzes and wins in the form of NFTs and MELD, a cryptocurrency. The users can simply join the game by using the airdrops available on their webpage. As they grow in the game, their wins in Ditamins can be converted into MELD. These can be traded on various exchanges once MELD gets listed.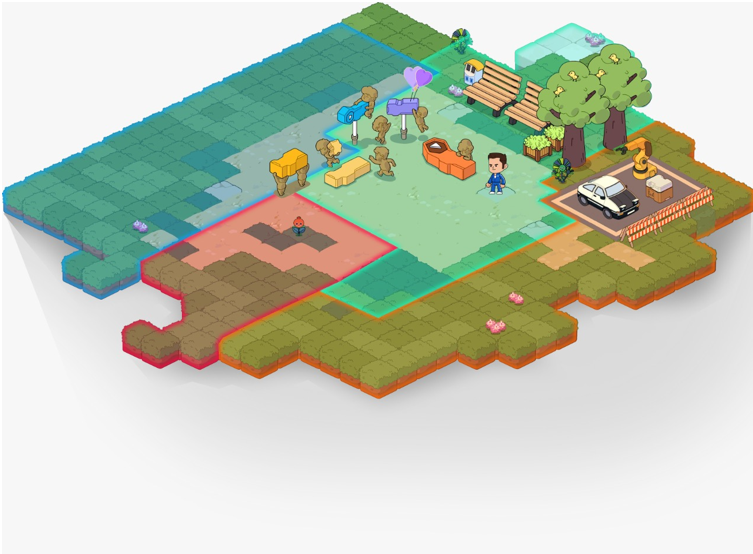 Customer support
Meland.ai is available on social media platforms for any questions or queries.
Socials:
Website: https://www.meland.ai/
Twitter: https://twitter.com/meland_ai
Telegram: https://t.me/melandaiWorld
Discord: https://discord.gg/Jgnx2Wy9GN
For business inquiries, they have two dedicated emails.
For Regular Business inquiries, one can contact: [email protected]
The Founder & CEO can be contacted at [email protected]
Affiliate program
All creators on the platform of meland.ai act as affiliates when they want to buy, sell or trade assets created on the gaming platform, Ditamins or MELD. There is no separate dedicated affiliate program for this cryptocurrency.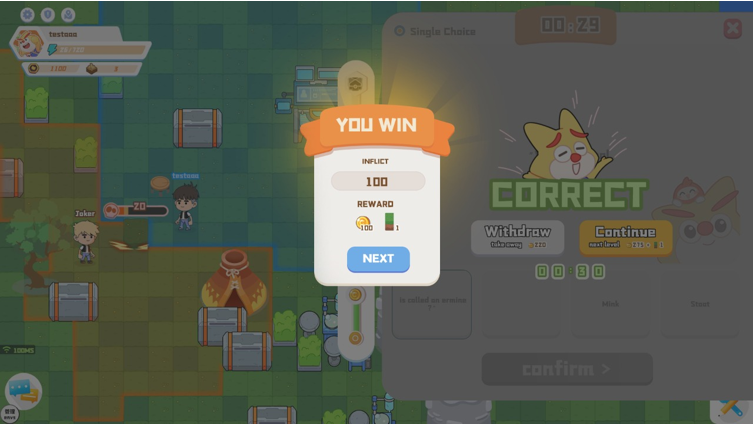 Pros & cons
Pros
The idea of dealing in cryptocurrencies while gaming is unique and has the potential to gain immediate popularity.
MELD can be traded for Ditamin at any point in time.
Every unique and creative item, equipment land, and quizzes along with features created by the game editor will act as an NFT and will also be traded.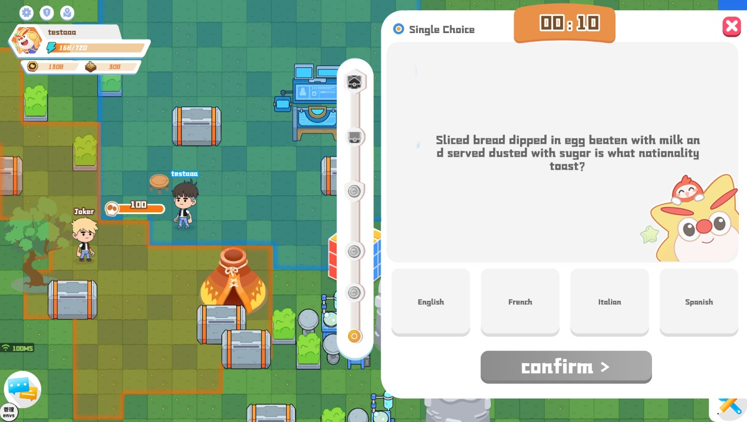 Cons
Players in the cryptocurrency markets might not have gaming interests. They would simply want to buy and sell the token on exchanges.
The marketing initiatives of the crypto are not immense. They have limited market penetration but they seem to be quite active on the social media platforms.
Over time, Ditamins might not work as expected and there would be limited backing to the cryptocurrency if the gaming platform does not work.
Is Meland.ai safe?
Meland.ai is supported by MMORPG games that support real-time multiplayer gaming. Meland.ai is a decentralized playfield so even if the founders go bust, the platform would continue as it did as it functions only with the contributions of the players. Therefore, the cryptocurrency can be exchanged and be entrusted.
Why Choose Meland.ai?
Meland.ai is a promising cryptocurrency that attracts people to earn while they play and create digital objects. Game wins can be converted into tradeable currencies and thereby, profits. The team is active on various social media platforms and has gained a lot of attention from the public in the very early stages. Meland.ai using airdrops on telegram to get followers. Over 1 year, the cryptocurrency has shown significant popularity and hence appears to be a safe bet.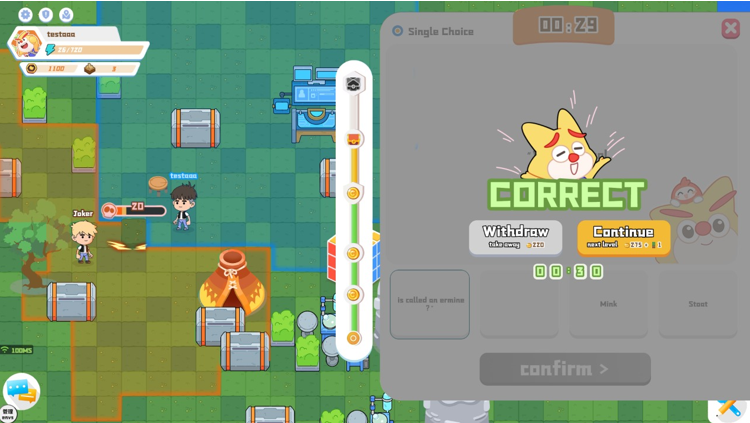 F.A.Qs
Is the gaming platform active?
Yes, Meland.ai has a running gaming platform and one can go and play right now.
How to play the game?
There is a detailed instruction on 'How to Play?' is available on https://docs.meland.ai/how-to-play/overview
Are all assets created on the platform tradable as NFTs?
The webpage claims that all assets (equipment, items, lands, quizzes, etc.) created on the game will be treated as NFTs. The discretion for the qualification of any asset as NFT remains with DAO. However, one cannot determine the credibility of every NFT.
What do I do if I do not want Ditamins?
Ditamins can be exchanged for MELD at the ongoing exchange rate.
Summary
In summary, Meland.ai is a unique cryptocurrency that entertains while making money. It has gained good popularity in the cryptocurrency market over the year even before getting listed on any exchange. The founders have strong backing in the gaming portal and have been continuously developing their platform. Despite having a single founder, Meland.ai looks like a promising bet.