The fast-growing crypto industry is exciting for many reasons. Prime among those is the emergence of new trends. Recently, play-to-earn games have become the prime talk on the crypto street, especially after the most popular token, Axie Infinity (AXS) surged by over 1000% in a few months.
With a substantial number of the participants joining the hype, some people wonder what this global trend is and how they can also make money from it.
Table of Contents
This article will teach you about play-to-earn games, their market value, and virtually everything that investors need to be aware of before venturing into the space.
The Rise of Play-to-earn Games
The gaming industry has always been successful as participants yearn to escape reality into the online world via games. Add blockchain technology, non-fungible tokens (NFTs), and decentralised finance (DeFi), and voila! An explosive market model.
Millions of gamers are adopting DeFi-based NFT games and spending several hours every day playing them, causing their popularity to shoot through the roof.
Now, these players are motivated by a unique motivational factor that keeps them hooked to their screens for hours on end and that is the play-to-earn feature.
The "play-to-earn" trend is an emerging phenomenon in the gaming industry where players of NFT games get to collect several mouthwatering rewards while playing the game. Yes, people can make money while playing your favorite NFT games. How cool is that?

By becoming active participants in these games, players can receive rewards like in-game assets and tokens which can be traded or sold if the gamer chooses.
The most interesting part of this feature is that these in-game assets and tokens are not just limited to the game, they can be exchanged for real money and spent in the real world.
Players get to monetize their time and skill by earning crypto tokens, which can be traded for their desired currency, something that is impossible in normal video games as players are not given complete ownership of assets they buy in-app, so they can not be traded for a higher value.
The price of the NFTs that blockchain gamers are rewarded with increases with market demand, giving players the option to sell their tokens at a much higher value.
What is very astonishing is how large this part of the crypto industry has grown within the past few years. Let's find out.
Value
The video game industry is already experiencing massive growth with the emergence of several new technologies that make gaming more enjoyable for gamers while building a robust ecosystem for game developers.
However, the gaming industry seems to have exploded with the unique merger of blockchain technology, DeFi, and NFTs.
The industry is currently valued at around $170 billion with a lot of room for development and growth as millions of interested participants, both players and developers from across the globe, are trooping into the space.
GamyFi Use Cases
GamyFi is a coined term that refers to the use of blockchain technology to develop an easy-to-use, scalable, and secure gaming platform for users. There are several use cases that are advantageous, not only in the virtual world but in the real world too. These use cases include:
Player vs Player (PvP) Multiplayer games
Players can organize multiplayer games using real-time data. This allows them to play with either their friends or other users on the platform.
Users can bet on the outcome of several issues including sports matches and elections. They stand a chance of winning massive rewards from the winners pool if their predictions are correct.
Users have the opportunity to create their ideal sports team consisting of their favorite sports figures and they can acquire points as their team performs well in the real world. Gamers can create football, baseball, and cricket teams on the platform.
Players can purchase lottery tickets and join the pool of other players to win mega prizes while playing a blockchain-based game.
Since GamyFi users are sometimes rewarded with exciting NFTs, they can collect, buy, or sell these NFTs for real money on a marketplace. The most popular options include in-game markets and other platforms like OpenSea.
How to Make Money Playing Crypto Games?
The most interesting thing about playing these blockchain-based games is that players can earn massively while having fun. Gamers can make money from play-to-earn games in the following ways:
Selling their in-game assets like weapons, potions, avatars, cards, and more on the appropriate platform or open marketplace for real cash.
They can earn prizes by completing quests and daily or weekly challenges.
They also earn rewards by defeating their opponents in player-versus-player (PVP) matchups.
Upgrading their in-game characters to possess more unique features and subsequently selling them at a higher price in the marketplace.
The Most Popular P2E Games
With the emergence of this new business model, several developers are rushing to create NFT-based play-to-earn games to keep users active on their platforms.
However, some projects have proven more successful than others and have millions of users. Below are some of the most popular play-to-earn games available for gamers.
1. Axie Infinity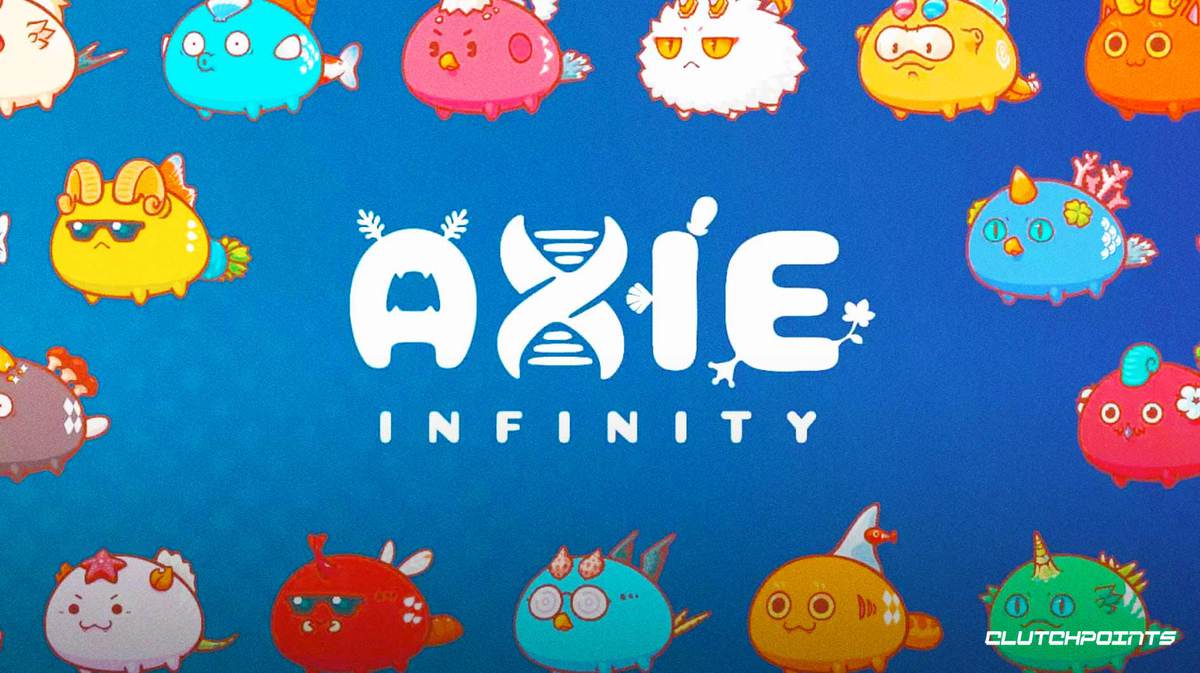 Launched in 2018, Axie Infinity has experienced massive growth and is currently on the list of top-ranked blockchain-based games judging by its daily, weekly, and monthly active users. In August 2021, the platform reported 1 million daily active users (DAU).
The game is a Pokemon-inspired metaverse where players battle, collect and raise their Axies in a land-based universe, Lunacia. No two Axies are the same as each is very unique, with varying strengths and weaknesses based on their genes.

The game provides more than 500 Axie body parts, allowing players to have a limitless number of body part combinations to use. The categories of Axies include the Beast, Plant, Bug, Reptile, Aquatic, and Bird, and their characters can be common, rare, ultra-rare, or legendary.
There are two game modes in Axie Infinity, the battle mode, and the adventure mode.
Battle Mode: This game mode entails a real-time battle between two players on the platform and their Axies.
Adventure Mode: This game mode consists of players traveling around the map and completing tasks to defeat rogue monsters (Chimera) they encounter in their journey.
To participate in the game, players are expected to have at least three Axies, which requires an initial investment. However, they can quickly make back their investment depending on how active they are on the platform.
Gamers earn money in the Axie Infinity game by completing activities in the Axie universe and getting rewarded with Smooth Love Portion (SLP), the platform's native ERC-20 utility token.
Players use SLP to breed more Axies. However, this token is in high demand so they can sell it to other players and make a profit. SLP can be traded on a decentralized exchange (DEX) or centralized exchange like Binance.
Players can also generate income by competing in player-vs-player (PVP) battles to win leaderboard prizes, breeding their Axies, selling them on the provided marketplace, and collecting and speculating on rare Axies.
The game also allows players to earn or buy Axie Infinity Shards (AXS), another native ERC-20 token while playing. The AXS tokens serve as governance tokens and give players the right to vote for key decisions.
Axie Infinity has generated more than 15,000 ETH in revenue since it was launched. Its popularity exploded so much that many individuals in the Philippines quit their day jobs to focus fully on playing the game and earning rewards.
2. Gods Unchained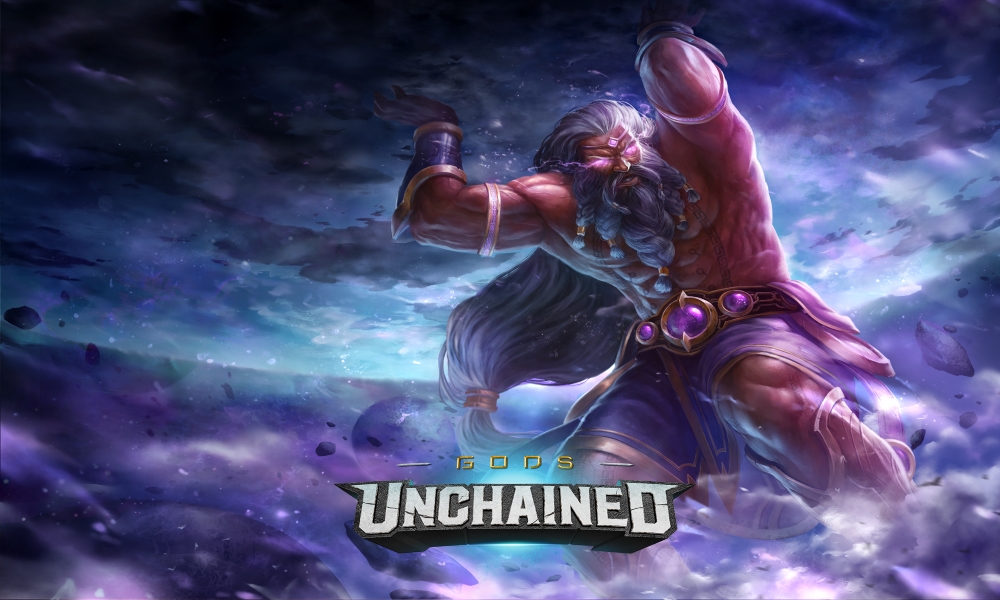 Gods Unchained was developed by the Australia-based gaming startup Immutable back in 2018. It is a tactical free-to-play card game that seeks to integrate certain elements of non-fungible tokens (NFTs) into traditional card gaming.

The platform gives players true ownership of their in-game assets. Gods Unchained is a very competitive game that requires players to strategically outwit their opponents and win cards.
Players can accumulate the cards either by purchasing them from other players or winning player-versus-player (PVP) battles where the winner is often determined by the quality of cards and the gaming skill of players.
The game operates in a rank setting which ensures that players in the same ranks are paired together in PVP matches.
To win a match, players will have to ensure that their gameplay causes their opponent's life to drop to zero before theirs. Every time a player wins, they receive experience points that move them to the next level and a pack of cards to add to their collection.
Each card is an NFT based on the Ethereum blockchain, precisely an ERC-721 token, which allows players to have full ownership of their in-game assets the same way they own cryptocurrency.
Players can choose to trade their cards on the platform's native marketplace or the open market. Those who choose to sell their cards within the gaming ecosystem will be paid using the platform's native token, GODS. However, the GODS token has not been officially launched but is expected to go live very soon.

3. Splinterlands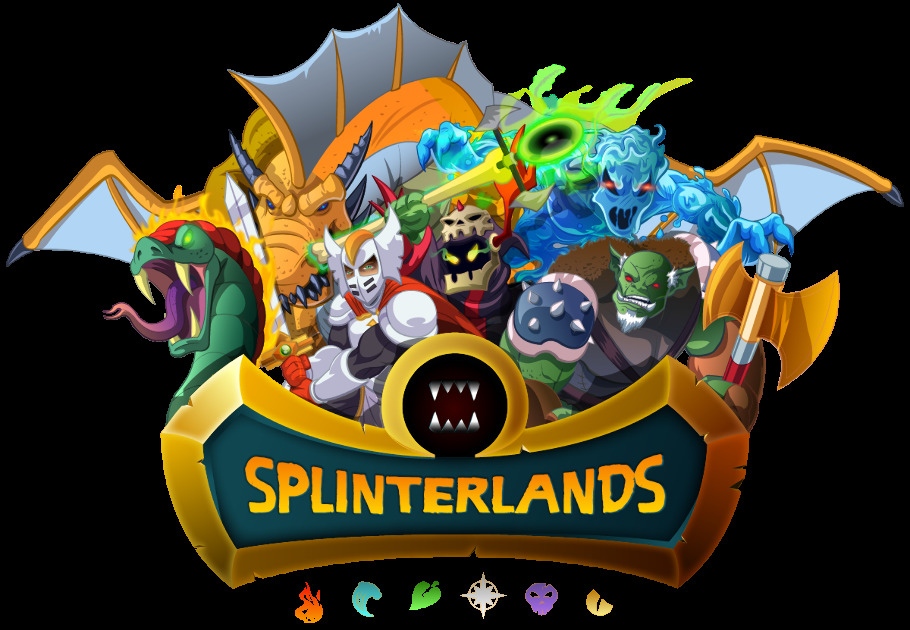 Splinterlands is a tradable card game similar to Gods Unchained. It lets users earn several exciting rewards when they win card matchups.
The game can very well appeal to fans of the American fantasy drama series, Game of Thrones, as it is set in a fantasy world consisting of six powerful kingdoms battling for the control of Splinterland.
Players compete for a limited number of the platform's native tokens, the Dark Energy Crystals (DEC), and rare NFTs. The game's immutability, which prevents anyone (even the game's creators) from changing the results of battles, makes it one of the most popular play-to-earn games in the market.
Although relatively new, as it was just launched earlier in 2020, Splinterlands has managed to build a really strong following and scored huge investments from large institutional investors.
To play Splinterlands, players have to first buy a starter pack of cards, register a Steem account and reveal the purchased cards on the platform. In some cases, lucky players can find rare cards among their first set of purchased cards.
At times, players might find several of the same types of cards. They can either choose to combine identical cards to boost their power or sell one of them in return for cryptocurrencies. Players then proceed to either battle with other players or simply try to complete quests to earn more cards.
4. Alien Worlds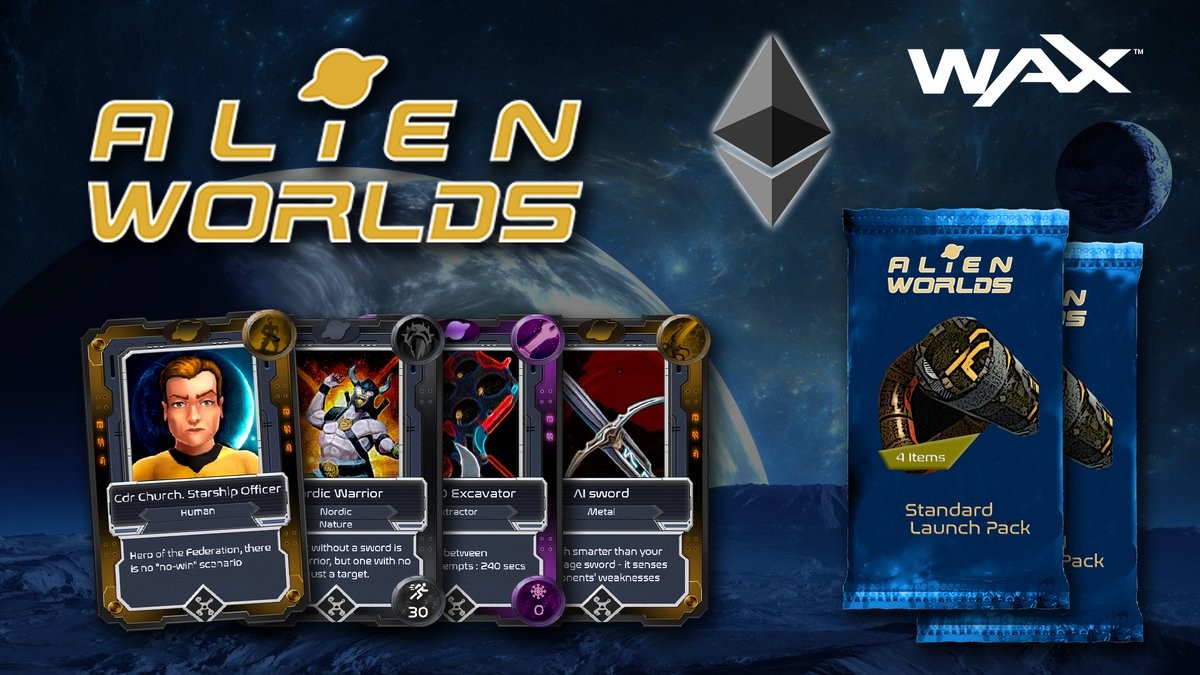 Alien Worlds is a decentralized finance (DeFi) non-fungible token (NFT) metaverse on the Ethereum blockchain. It is the only cross-denominated ETH - WAX project where players can collect and play with unique digital items.
Players actively collaborate and compete with opponents to explore other planets. The platform incentivizes players to compete for Trillium (TLM), its native token that bridges the WAX and Ethereum blockchain, which is required for players to control competing decentralized autonomous organizations (Planet DAOs) and to access more gameplay.
Alien Worlds is an exploration and mining game that allows players to own land, use tools and weapons, customize their avatars, own rare artifacts, and have minions to use in battles.
Players can buy and assemble NFTs in a way that will suit their gameplay, depending on the strategy they choose. Players can also utilize the NFTs to mine TLM, engage in battles, and complete quests.

5. Sorare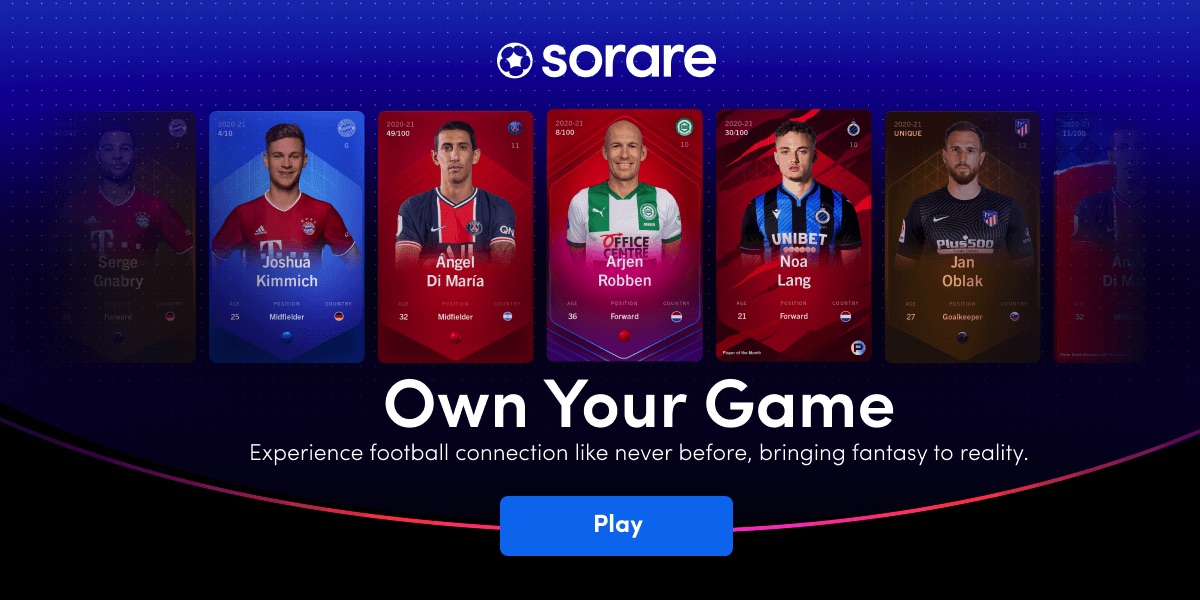 Released in 2018, Sorare is an Ethereum-based fantasy football game where players trade cards to build their ideal team of football players in the form of NFTs. They can manage the team and compete in tournaments with other managers on the platform.
Players on this platform get the chance to build and manage their football team composed of digital playing cards. These cards are officially licensed NFTs and represent a real-life footballer for a particular season.
The platform tracks the performances of different footballers from about 23 leagues and creates playing cards with them.
The performances of these footballers determine the points that players gain from the cards. For instance, the cards receive positive points for a goal scored, an assist made, a penalty won, and negative points if they receive a red card, score an own goal, or concede a penalty.
These points help the managers in the tournaments where they compete against each other and win ETH or other card rewards.
Players are given full ownership of the cards, allowing them to sell them to other players. The cards in this game have several levels of scarcity, unique, super rare, and rare.
Earlier this year, a unique card for Cristiano Ronaldo (CR7) was sold for almost $300,000, a move that helped Sorare further establish itself among the top play-to-earn blockchain games.

6. CryptoKitties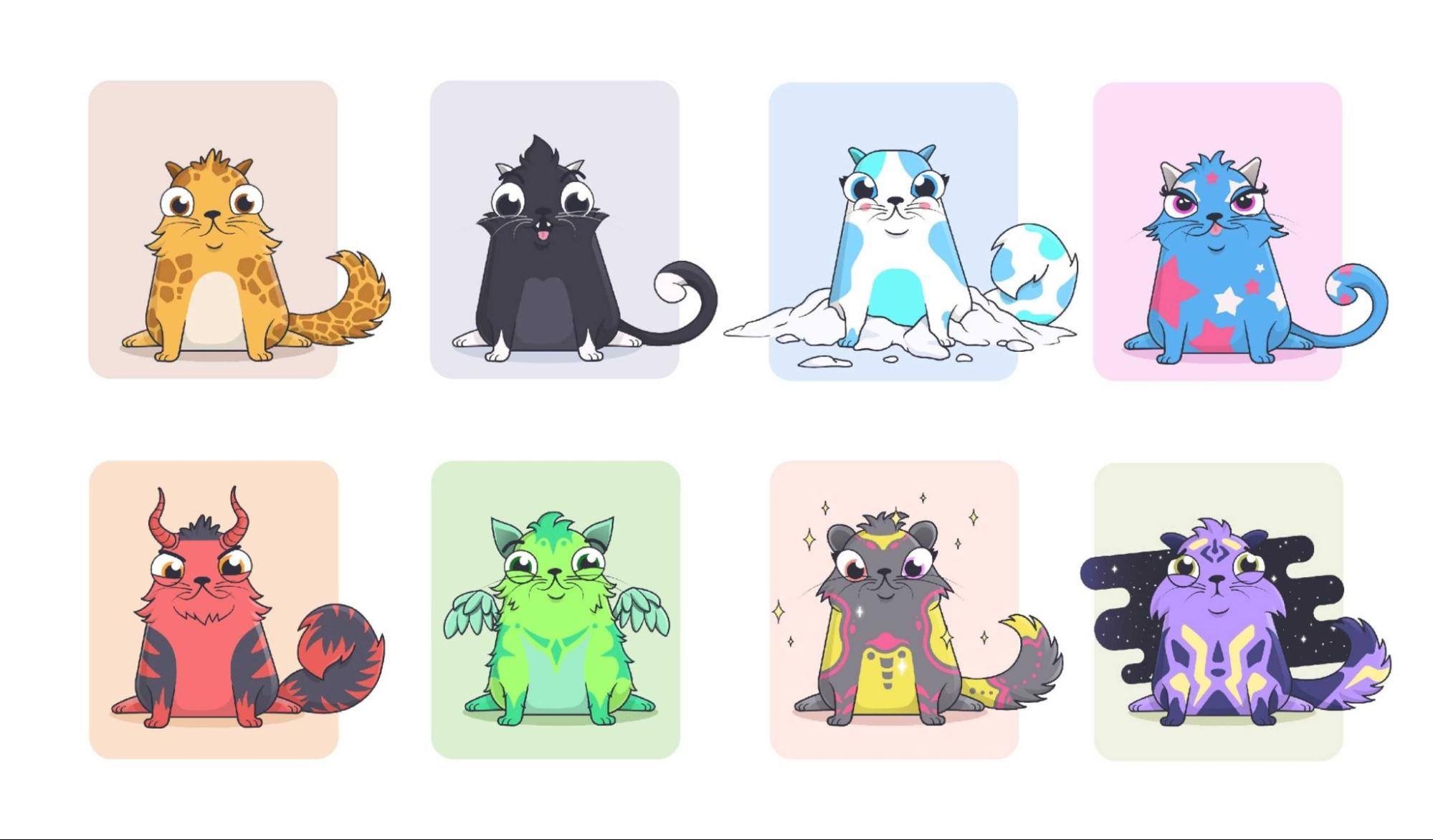 CryptoKitties is one of the earliest blockchain games in existence. Launched in 2017 by Dapper Labs, the Ethereum-based play-to-earn game allows players to collect and breed virtual kittens.
Every Kitty is unique, possessing characters that distinguish it from other Kitties living on the Ethereum blockchain. Players can get CryptoKitty by buying one in the provided marketplace or by breeding two Kitties together.
Breeding the Kitties enables players to unlock rare attributes that are not present in either of them.
CryptoKitty players earn rewards by creating a collection of cats. Once they have a collection, they can either decide to take them to KittyVerse where they participate in catfights and win prizes or sell them on the platform's marketplace or on leading NFT marketplaces.
This game was so popular that it caused the unforgettable congestion of the Ethereum network. It is currently among the top play-to-earn games in the market.
The Future of P2E
Play-to-earn NFT games are set to completely revolutionize the gaming industry as we know it. It has integrated the concept of an open economy which ensures that all participants of the game are financially rewarded.
While NFTs have already taken a dominant position in the collectibles trading scene, their presence in these games and the play-to-earn feature is set to take the market even further.

Several market participants are often concerned that the play-to-earn phenomenon will not live up to the hype. In reality, though, it would seem that the business model might take it farther in the coming years.

Currently, blockchain games with this feature are getting millions of users every day who are trooping to play and earn money for themselves, along with massive investments from both individual and institutional investors.
The crypto industry, including all of its trends, is highly speculative so price fluctuations and other volatility are expected, but the use cases of these play-to-earn games and the underlying technology will likely stick around for a long time.
The market is young and still has a lot of room for growth so it is safe to say that the future of play-to-earn games is very green.
Advantages and disadvantages
While play-to-earn games promise players of several benefits there are some downsides to them. Let us quickly look at some of the benefits of this trend and how they contrast to the disadvantages.
Advantages
Encourages mainstream adoption of blockchain technology.
Rewards users for their contribution to the gaming industry.
Builds robust and loyal gaming communities.
Provides gamers with an alternative source of income.
Encourages the development of the NFT and DeFi sectors of the crypto industry.
Disadvantages
It does not foster inclusion as experienced gamers often tend to win all the contests.
Creates room for bad players in the space to exploit others.
Risks of oversaturating the NFT market.
Conclusion
The play-to-earn (P2E) business model has created an avenue for gamers to be rewarded for their contributions to a particular gaming platform. While some see it as a thing to do in their leisure and earn some cash, several others view it as a day job and can earn up to $300 every day.
As with some trends in the crypto space, play-to-earn blockchain games might outlive the hype and become one of the leading aspects of the entire crypto industry. Right now, only time can tell!