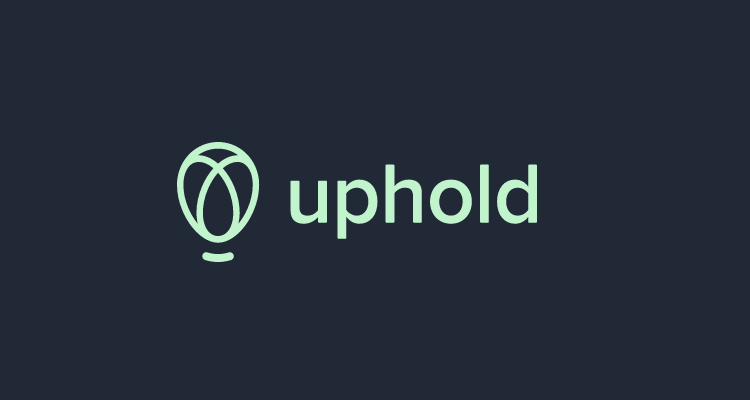 It is a dream of every trader to find a platform where you can trade anything for anything without making extra steps and turning to intermediaries. Though it may seem unbelievable, the best place to buy cryptocurrency exists – this is the Uphold platform. It is an online destination that allows trading between cryptocurrencies, stocks, precious metals, US equities, national currencies, etc. It features a wide functionality and offers ones of the most affordable fees in the crypto industry. Are you excited to learn more about Uphold?
Table of Contents
Take a look at the world of trading from an absolutely different angle reading this Uphold review.
What is Uphold
Uphold is an online trading platform that offers an exclusive Anything to Anything trading experience to its users. This service allows trading everything including cryptocurrencies, national currencies, stocks, US equities, precious metals without a necessity to make more than one transaction or intermediate conversions. Furthermore, all this is possible with almost zero fees and high speed.
What makes Uphold outstanding in the trading industry? It supports 27 national currencies, 58 digital currencies, 4 metals, 50 stocks, and over 1,000 trading pairs! This platform operates not only in Europe, countries of the Middle East, and Africa, but also in Asia and the US. Being an easy place to buy and trade cryptocurrency, it has over 7 million users worldwide.

Asset availability is subject to region. All investments and trading are risky and may result in the loss of capital. Cryptoassets are largely unregulated in most regions.
Features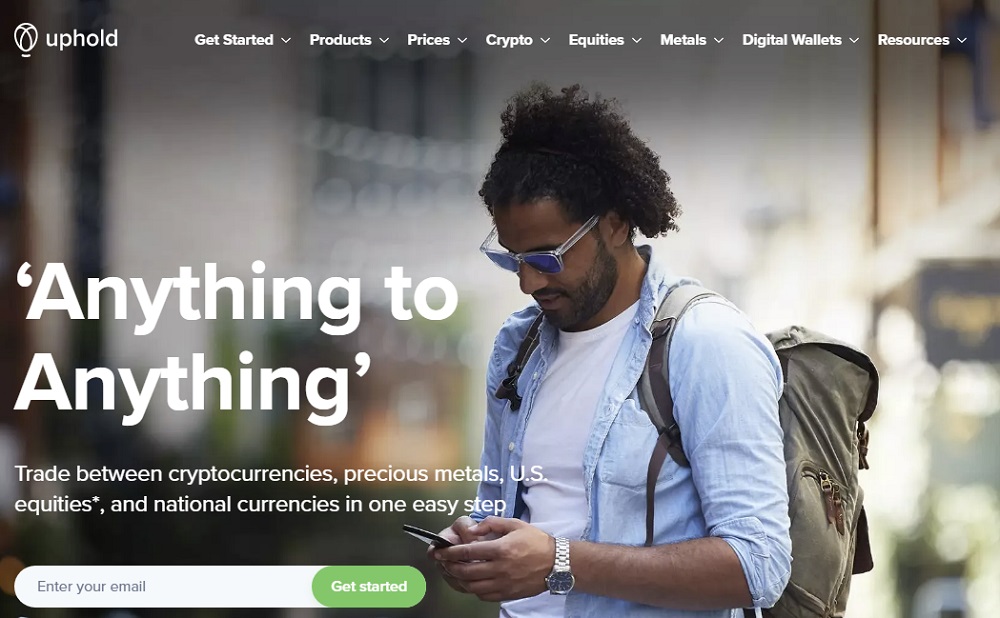 Uphold has one of the most extensive ranges of tradable assets and is a fully functional platform with lots of distinctive features to consider:
Simple and fast start: the registration procedure looks like any other traditional signup but with the specification of your location and it takes only 11 clicks/taps from signup to complete the purchase.
Customizable dashboard: it can be adjusted to the users' preferences by listing necessary assets and selecting trading options.
AutoPilot feature: you can schedule recurring transactions and buy assets regularly in equal periods of time.
Direct funding from a bank account or debit card: no conversion is needed even if you pay with a currency that is not a base one in the country of your location.
One step to every transaction: there is no need to convert coins or fiat currency to anything else since there are over 1,000 trading pairs.
Instant international transfers by linking other accounts or by email: no fees are charged even if you send in crypto.
Automatic currency conversion in transactions: you send your currency and a recipient receives the transfer in crypto, for example.
Lots of educational materials and tutorials: Uphold has prepared a Cryptonory (a dictionary of crypto terms), open API to developed Uphold-powered apps and services, a blog with explanations for beginners, and a daily newsletter on the market known as Uphold Unboxed.
Direct funds withdrawal: they are delivered to a bank, crypto exchange, or private wallet without intermediaries.
Access to 7 blockchain networks: this is more than Coinbase offers.
Low entrance amount: only $10 is enough to start trading.
Limit orders feature: customers can set a maximum and minimum amount of the order.
Visit Uphold

Asset availability is subject to region. All investments and trading are risky and may result in the loss of capital. Cryptoassets are largely unregulated in most regions.

Team
Uphold is an international company with headquarters in London, the UK. It serves 184+ countries with a total transaction value of over $4 billion. The main goal of the company is to provide access to safe, transparent, fair, and affordable financial services to everyone on the globe.
Uphold was launched in 2015 by a team of experts in finance and cryptocurrency. The founder of the company is J.P Thieriot who is a chief executive officer too. Currently, the team consists of ten professionals who contribute to its success and worldwide availability. You can learn about their background and education on the official website (About section).
Products
The range of products offered by Uphold is quite various. They include the following examples.
Cryptocurrencies
The platform lists 58 crypto assets including major cryptocurrencies (like XRP), altcoins, emerging coins, and stablecoins. There is bank connectivity with 36 countries on Uphold, so buying crypto is as easy as ABC. It is enough to make 11 clicks to get new coins: you should select the funding source from banks, cards, and crypto-wallets and choose the crypto you want to buy. There is a special field that will make all the calculations for you too.

Please note: assets are available depending on the region. US and WW have the full number of assets, whereas the UK/EU have a limited variety below which outlines which assets.

Precious metals
Users can buy gold, silver, platinum, and palladium to enjoy instant liquidity into 27 national currencies, as well as zero custody costs. The procedure of buying precious metals is similar to the ones described above but you should pick a metal instead of a cryptocurrency.
Stocks
Uphold allows buying expensive U.S. stocks for as little as $1. Fractional equities service of the platform gives you proportional ownership and pays declared dividends in cash. To buy stocks, it is enough to choose the funding method and select the stocks wanted.
Environmental assets
Users of the platform can participate in combating climate change by investing in carbon credit tokens that support certified projects in the world's rainforests. There are two tokens to invest in – UPCO2 and Bitcoin Zero (BTC0). They are listed among other tokens and obtained in the same way.

Please note: Precious metals, Stocks, and Environmental assets are not available to UK/EU users.
Services
There are 2 basic types of services offered on Uphold. Users can choose from personal and business trading.
Personal trading
Any individual can join the Uphold platform and earn money easily by trading cryptos, precious metals, and stocks. Offering Anything to Anything experience, this platform provides one-step trading capabilities and zero commissions on account creation, trading, credit and debit card deposits, bank and crypto withdrawals. All-inclusive prices are locked in pre-trade, so users see exactly the same amount they will get. Furthermore, users can make Bitcoin payments via the platform can get Bitcoin rewards for that.

Also, Uphold has a unique limit order feature:
You can set up an order without locking funds. Meaning balance is still available for customers to trade or invest with.
Because of the above customers can have up to 50 limit orders in place simultaneously using the same pool of capital. This means a customer's initial pool of capital is worth.
Business
Anything to anything payment can drive businesses too. Any company can register an Uphold business account or partner with the company to integrate its open API.
Businesses can get a number of benefits if they create an Uphold account including the following pros:
Instant and secure transfers without conversion commissions;
Low-cost currency conversion;
Free funds storage;
Access to global customers with affordable international payments;
Built-in compliance and fraud-controls with integrated KYC, AML, and financial risk control;
State-of-the-art security measures (Brave browser).
How to get started with Uphold
It does not take much time and effort to join Uphold and start trading there. The procedure looks as follows:
Open the Uphold website and press the Sign up button.
Enter the email address and personal details.
Confirm the email address sent to you and create a password.
Start trading!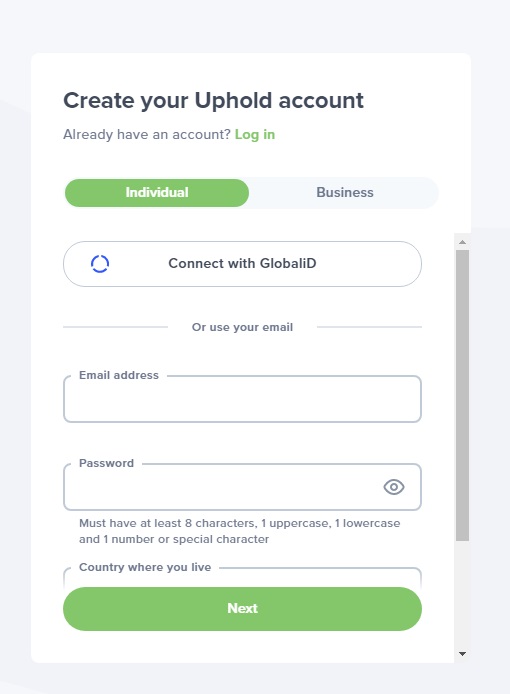 Asset availability is subject to region. All investments and trading are risky and may result in the loss of capital. Cryptoassets are largely unregulated in most regions.
How to buy digital currencies
There are several steps to complete to get coins on Uphold:
Open the Uphold platform.
Register an account and verify the email address.
Press the Buy crypto button.
Choose the funding method, the currency, and enter the amount to give.
Select the cryptocurrency to buy and enter the amount to receive.
Check the commission and the amount you will get.
Complete the transactions and wait for coins to arrive.
Digital wallets
Uphold offers digital wallets for all major cryptocurrencies listed nowadays. These are wallets for the following assets: BTC, LTC, ETH, XRP, XLM, BCH, ADA, and DGB.
Uphold Debit card [Temporarily Unavailable]
Uphold offers the world's most flexible debit card that allows paying with crypto, precious metals, stocks, different currencies, etc. Currently, the card is at the development stage but the team offers to join the waitlist and get the following benefits together with a debit card:
Get either a physical or virtual card to buy stuff online;
Instant access to the asset you want to pay with: one tap is enough;
Wide acceptance: over 50 million merchants and ATMs that accept MasterCard;
2% crypto reward for purchases made in cryptocurrency, and 1% cashback for USD transactions.
Service fees
There are different fees for personal and business accounts.
Personal account
Uphold spread for crypto purchases in the USA and Europe ranges from 0.8% to 1.2%. In other countries, this spread may reach 1.8%. When it comes to low-liquidity cryptos and tokens including XRP, ZIL, OXT, UPT, DOGE, and others, spreads may be much higher. At the same time, there are 0% deposit fees, 0% withdrawal fees, and 0% trading commissions.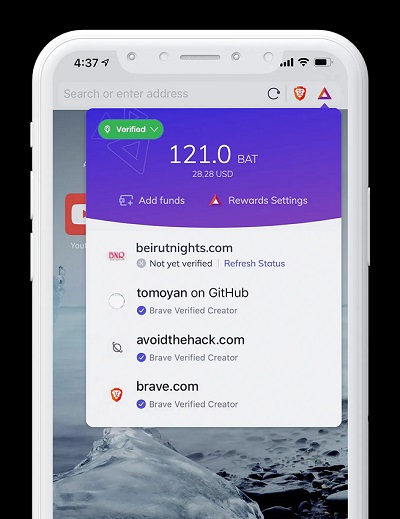 Business account
It is free to open an account and hold funds, top up your account, send and receive funds for business accounts. However, the platform charges an exchange fee when a customer converts between currencies and it is based on the percentage of the transaction value. Furthermore, a Price Protection Fee (around 0.75% over the market rate) is included too.
Crypto withdrawals are charged a commission of $2.99 while sending crypto to a bank account costs $3.99 plus possible third-party fees.
The commissions for currencies and commodities differ depending on the coin and range from 0.65% to 3.95%.
Customer support
Any queries and issues can be addressed to representatives of the customer support team of the Uphold platform. These are multilingual specialists that can be accessed by email at [email protected] or on Twitter with a tweet @AskUphold. Instant response to the question can be received from the chatbot available in the lower right corner of the screen.
If you want to find a solution yourself, an informative FAQ section can be in handy too. When you can not get an answer to the question, you always can submit a request too.
Security
When it comes to security, it is in the DNA of the platform. The company puts a lot of effort to keep personal user information and funds secure, so different measures are undertaken for this purpose. The most important ones are encryption to protect private keys, running the website over TLS, Role-Based Access for sensitive operations or functions, constant monitoring and update of software and security patches, etc. In addition to these methods, the company provides regular auditing, regulatory compliance, AML controls, lets users enable 2-factor authentication, and other best security practices.
Pros&cons
Being a trusted leader among other trading services, Uphold can boast lots of benefits, though some downfalls can be found too.
Pros:
No hidden fees and affordability;
Smooth user interface;
Anything to anything trading platform;
XRP available in the US;
One-step transactions;
Mobile app.
Cons:
A big variety of functionality and features makes it difficult to master and take advantage of all of them.
F.A.Q
What is Uphold?
Uphold is a trading platform that features an anything-to-anything approach and offers crypto, stock, precious metal, and equities trading in one place within one transaction.
What cryptocurrencies are supported by Uphold?
There are over 50 cryptocurrencies listed on the platform so the number of trading pairs is over 1,000.
How does Uphold work?
You should register on the platform and enter details to fund the transaction in order to receive the cryptocurrency you wish to buy.
Are Uphold transactions expensive?
No, it isn't. Uphold is one of the most affordable trading services with no hidden fees.
Does the Uphold mobile app offer full functionality?
Yes, it is. It guarantees full desktop functionality with the possibility to execute a trade within 30 seconds.
Summary
Despite quite average Uphold reviews on Trustpilot, many users have appreciated the possibilities of crypto trading offered on the platform and its diverse functionality. Its wide range of benefits including low fees, simple registration procedure, instant transactions is a great advantage for both novice and experienced traders, so it would be a mistake not to try trading on this convenient and easy-to-use service!
Visit Uphold

Asset availability is subject to region. All investments and trading are risky and may result in the loss of capital. Cryptoassets are largely unregulated in most regions.


Uphold Disclaimer: Cryptocurrency investing within the EU/UK by Uphold Europe Limited and USA by Uphold HQ Inc.
You should be aware that the risk of loss in trading or holding crypto assets can be very high. As with any asset, the value of crypto assets can go up or down and there can be a substantial risk that you lose all your money buying, selling, holding, or investing in crypto assets. Your crypto assets are not subject to protection. You should carefully consider whether trading or holding crypto assets is suitable for you in light of your financial condition.