The modern financial system allows making international transactions at a quite high speed and reasonable cost, but what will you say if you can make them cheap and almost instant? Blockchain technology offers this opportunity to crypto holders, but one of the startups decided to let fiat money transfers benefit from this technology too. Lastbit is a new blockchain project that offers cheap and instant payments to everyone either in Bitcoin or Euro. Are you excited about this revolutionary project?
Look: learn more about this project and its 2 major products in this overview article.
Table of Contents
What is Lastbit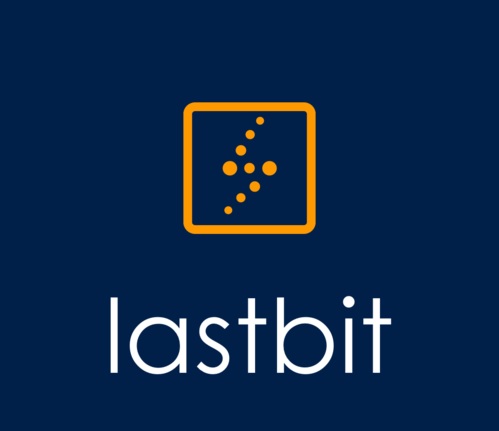 Lastbit is a new blockchain project that aims at providing customers with low-cost, instant, and borderless payments. The team is developing applications that allow making fast Euro and Bitcoin transactions on the Bitcoin Lightning Network. The last one is an off-chain network that processes BTC transactions outside of the blockchain. Participants can transfer Bitcoin between each other's digital wallets without any fees since they get additional channels to make payments.
How does it work
Lastbit is a technology platform that connects different Bitcoin exchanges all over the globe with the help of the Lightning network. This virtual corridor allows moving funds instantly between multiple currencies, so end-users receive access to instant and cheap transactions both in fiat and cryptocurrency.
The team has developed two applications built on top of their unique technology, and all the transactions are performed using them.
Features
Though Lastbit is currently in beta version and can be accessed only by a limited number of people, there are several features that still can be distinguished in its products:
Possibility to make transfers in Euro and Bitcoin all around the globe instantly and with the minimum fees;
Ease of account creation: only email verification is required;
Release of two great products to meet customer expectations: Lastbit Lite and Lastbit Cards;
Opportunity to get a virtual and order a physical Mastercard card to pay for goods and services in Euro and Bitcoin;
Getting 3% rewards on all expenditures made in crypto using a card;
Choice of the way to make crypto transactions: on-chain and off-chain transfers are supported.
Team
These are Bitcoin enthusiasts who have come up with the idea to create this unique system and they united in the Lastbit company to achieve their goal. The development team consists of 4 people. These are two co-founders of the platform – Prashanth Balasubramanian and Bernardo Magnani Blanco. They established two companies such as Lastbit Inc. with headquarters in California, the USA, and Lastbit SIA registered in Riga, Latvia. The first company provides financial services to users, while the second one deals with the building and deployment of mobile applications and software solutions that will allow users to make payments on the Bitcoin Lightning Network or buy/sell Bitcoin using it.
Services

What can Lastbit offer to potential clients? The company provides users with a technological solution – Lastbit Lite & Lastbit Cards – allowing them to easily interact with the Bitcoin Lightning Network through a complex series of technological steps. The range of solutions this company has developed has been included into two major products described below.
Lastbit Lite
Lastbit Lite is a mobile application that allows sending and receiving Euros via the Bitcoin network instantly as well as sending and receiving Bitcoin either on-chain or on the Lightning Network. Another service offered by this app is paying or being paid in these currencies through the Lastbit.me profile.
It works in the following way: Lastbit opens and manages user's Bitcoin account at one of the exchange partners using the "lightning adapter" developed by the company for this purpose.
Lastbit Cards
Lastbit Cards are physical cards issued by Paynetics AD, the company that is licensed to issue MasterCard cards. These are cards that allow paying at any online or physical store that accepts Mastercard products. All the funds stored on them are denominated in Euros.
Furthermore, the app developed for this product allows adding funds over the lightning network to the card possessed and making Bitcoin payments from it too. With any of these products, users will be able to make as low as $1 transactions across continents with the commission of around 1 cent only. Sounds amazing, right?
Hardware
In addition to secure and fast financial solutions, Lastbit is working on the release of a secure hardware device to store and spend cryptocurrency. It is going to look like a traditional Flash drive used in mobile devices and have the following features:
Minimalism: it is a wireless and compact device that supports key management directly on the hardware.
Open-source nature: code can be verified and built by every user.
Security: it has advanced security elements and ARM TrustZone.
Wallet isolation: both cold and hot wallets can be isolated within one device.
How to get started with Lastbit
Getting started with Lastbit is easy and intuitive. There are several steps to complete to get access to these fast and cheap transactions:
Download the Lastbit Lite app or the Lastbit Card app.
Register an account.
Verify the email address by entering the code sent to it.
Fund your account and enjoy spending!

Pricing
The pricing policy is quite user-friendly since the majority of solutions are free. Customers should NOT pay anything for the following services:
Card Usage (Domestic & International);
Foreign Exchange;
Card Creation
Balance top-up.
The company earns a tiny amount of money when users deposit Euros to their accounts or move between Bitcoin and Euros. Some of the fees hidden behind the scene are paid by Lastbit on behalf of users.
There are also certain limits applied. A monthly usage limit is €15,000. A daily withdrawal limit in an ATM is €500, while a monthly ATM withdrawal limit is €5,000.
Customer support
Lastbit provides round-the-clock customer support. You can contact company representatives through the in-app chat or over email. There is also a FAQ section with answers to the most common questions about this project too.
Is Lastbit safe?
It is difficult to state the absolute safety of the project prior to its official release since it is being tested at the moment. However, the measures introduced by the team to make Lastbit secure look very convincing. The project is based on the lightning network which is more secure than traditional blockchain and is more difficult to track.
Other things that say about Lastbit legitimacy are its extensive backup including Y combinator, UC Berkeley, Charlie Lee (Litecoin creator), Fulgur Ventures, and Binance X. The project has been seen on Bitcoin Magazine, Cointelegraph, Coindesk, CryptocurrencyCodes, Berkeley News, BLOCKDUO, and BerkeleyHaas too.
Pros&cons
Lastbit may become as popular as SWIFT, Visa, and Mastercard, but is there space for improvement? The following pros and cons may hint at them.
Pros:
Instant transactions;
Low fees;
Worldwide accessibility;
iOS and Android apps;
Secure hardware storage for Bitcoin;
Rewards for crypto users;
Painless onboarding.
Cons:
Fees that are applied are not explained in details;
No desktop version;
No tutorials.
F.A.Q
What is Lastbit?
Lastbit is a fintech company that offers fiat and crypto payment solutions leveraging the Bitcoin Lightning network.
What products does Lastbit offer?
There are three main products of the company: two mobile apps including Lastbit Lite and Lastbit Card as well as a hardware wallet for Bitcoin storage.
What currencies does Lastbit support?
Users will be able to pay with Euro and Bitcoin using the Lastbit payment apps.
Are there Lastbit reviews on Trustpilot?
Unfortunately, not yet. However, there are already some reviews on other platforms even despite the fact that it is still in beta version.
How to get Lastbit apps?
You can open the official Lastbet platform and find links to the apps for both iOS and Android devices there. Probably, soon they will be added to Apple Store and Google Play too.
Summary
Many similar projects have set global goals as Lastbit but not all of them managed to achieve them. This project can be compared with a baby that must be raised and enhanced to get worldwide popularity. Naturally, the team has done lots of work to provide residents of many countries with this beneficial payment system.