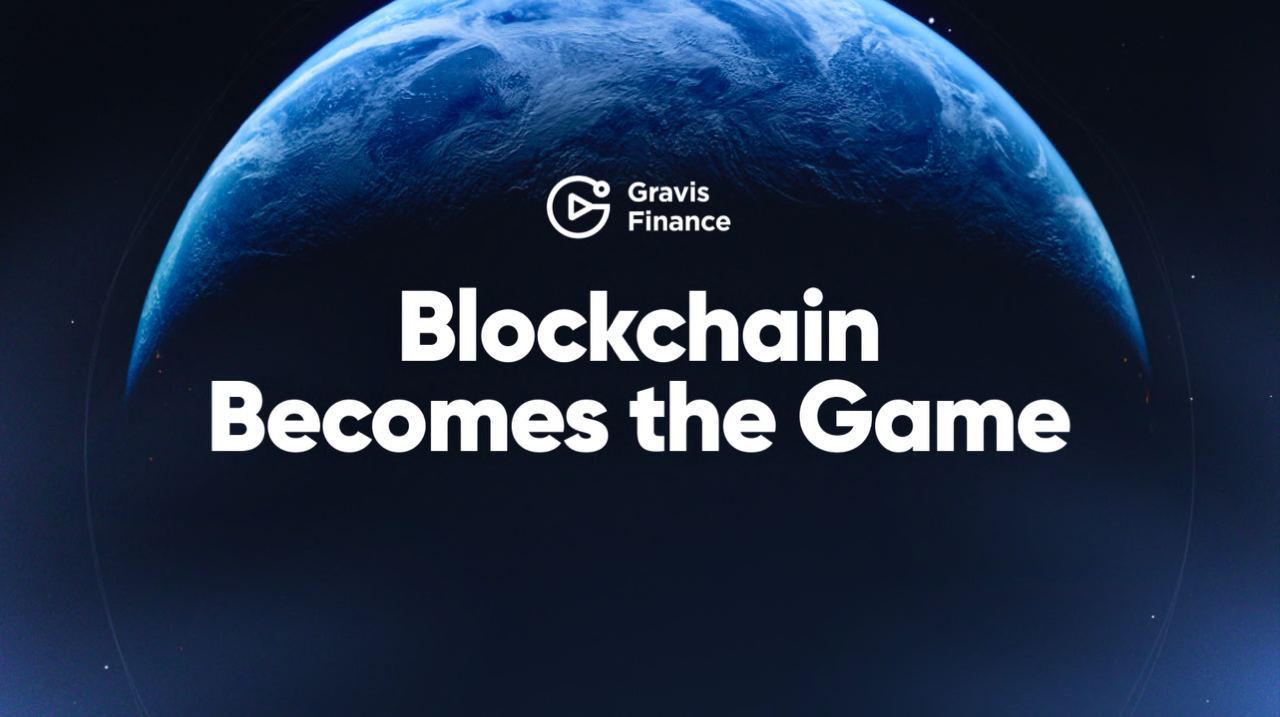 Howdy fellows! Today we are sitting down with Darth Andeddu, the founder of Gravis Finance. He has 15 years of experience in business, 3 years in VC and over 5 years in cryptocurrency (since late 2016). Since 2018 has been involved in projects as Product Owner, Founder, and a consultant.
Chris: Gravis platform aims to unite the NFT space, gaming platform, and the Defi systems within the Gravis Ecosystem. Please explain elaborately the different aspects of the Gravis ecosystem.
Darth Andeddu: Our Gravis Finance is a unique ecosystem that unites DeFi with Gmart NFT marketplace for in-game assets and the highly anticipated online game – Evervoid. At Gravis Finance, we provide all the necessary instruments for managing your crypto assets on any chain.
Gravis finance ecosystem consists of 3 main parts: Evervoid, Gswap and Gmart. Also we have two our own tokens GRVS and GRVX.
🎮 Evervoid - a revolutionary game that comes out on mobile devices 2022 with a well-balanced economy, advanced graphics, and unique features from the ecosystem.
🛍 Gmart - the first NFT marketplace for gaming assets, "STEAM" on blockchain. Buy and sell your favorite NFT assets from any game on any blockchain. Coming out on mobile devices in the 2022, web version already live.
💸 Gswap - multi-chain AMM DEX which combines high functionality with a simple interface and advanced DeFi functions: 1-click liquidity migration from other exchanges, staking, Yield farming, Auto-farming, etc. By using multi-chain bridge you can quickly move assets from one blockchain network to another. We use our own blockchain nodes to quickly process transactions and orders. Now on BNB, Polygon, and Heco, coming soon on Solana, Polkadot, Avalanche, and Near.
Chris: Specifically, when does the NFT release? Also, what is the idea behind the free P2E game?
Darth Andeddu: We released our first NFT back in the early days of our product. That was NFT that we called Big Bang Round, which gave early users a chance to get a small allocation of our tokens in the first place. Then there were a few more early releases such as Captance NFT, t01 NFT, and Farm Mates NFT. All of these collections were preparation for the release of the game on which we tested the mechanics of NFT within the game. The nearest release we are planning is lands. They will be the basis of the future game, where users will be able to place their buildings, farm resources and train armies.
Chris: Additionally, who is on the team for Gravis Finance? What experience do they bring and how do they contribute to Gravis Finance cryptocurrency?
Darth Andeddu: We originally started out as a development team. This is both good and bad, because we have strong technical expertise, high skills in developing blockchain integration solutions and backend development. But this was also one of the biggest challenges for the project, because our expertise in social media, marketing, advertising and user engagement is not enough. Get it right, in today's market being just a good product is not enough.
Chris: Next, what are the marketing initiatives taken by Gravis Finance to reach out to the masses?
Darth Andeddu: Marketing itself is just a guide for users to the product. By and large, the only thing that matters is whether the project makes a profit for its investors, users, and customers. If the answer to this question is no, then no marketing will help. One of the challenges we face is that the ecosystem is difficult to promote. So, we are focusing on breaking our ecosystem into several products and promoting them separately in order to integrate them into a single whole. For example, we are actively developing partnerships with large DEXes on different blockchains to show the advantages of our autocompounding technology. These exchanges have users and we just show them that by using the right mathematics and tokenomics balance the user can get more profits. That's the only way, in my opinion, to attract users, to show them that they have more dollars in their pocket. And then he may think: "Oh, these guys have made a good product which allows me to earn money! I'm going to go see what else they're doing!" In my opinion, this is the only right way of marketing that gives good results.
Chris: So, when do the tokens become available for public minting? How many tokens will be available in total supply?
Darth Andeddu: Our token is already available for public purchase. All of our IDO and INO ran out back in April. So you can buy it on the Apeswap exchange and a little later on one of the centralized exchanges. The total supply is $150 million.
Chris: Finally, what are your plans for the expansion of the scope of Gravis Finance? What are the new things coming up by the end of this year?
Darth Andeddu: Our mission is to provide a basic income tool for any user of our ecosystem. That's why we will consistently implement tools to make it happen. Over the past year we have written a lot of code and tested a number of hypotheses. Some of them turned out to be wrong. This gives us the opportunity to deeply understand the needs that users are looking for and the tools we can provide them with. By the end of this year, we plan to become the market leader in autocompounding. We are not going to compete directly with such market leaders as BiFi or Autopharm. But we plan to choose those pools for autocompounding that they did not have time or did not want to do.
As for our nft marketplace Gmart, we are actively working to attract emerging games on various networks for listing. After quite a long research and attempts to get existing games listed on marketplaces we came to the conclusion that it's also worth working with startup projects to give them a quick listing opportunity at an early stage.
Evervoid is currently undergoing a complete rebalance, modifying existing strategies for released missions and adding new missions. We understand that developing the game will require a significant amount of time and resources and while we are developing it, we want to allow users to do something in the game as well, to make a profit in some way, so that their interest does not drop significantly.