Yaroslav Pilshchikov, an entrepreneur and a person behind several successful blockchain projects, shares his experience in an exclusive interview with BitCourier.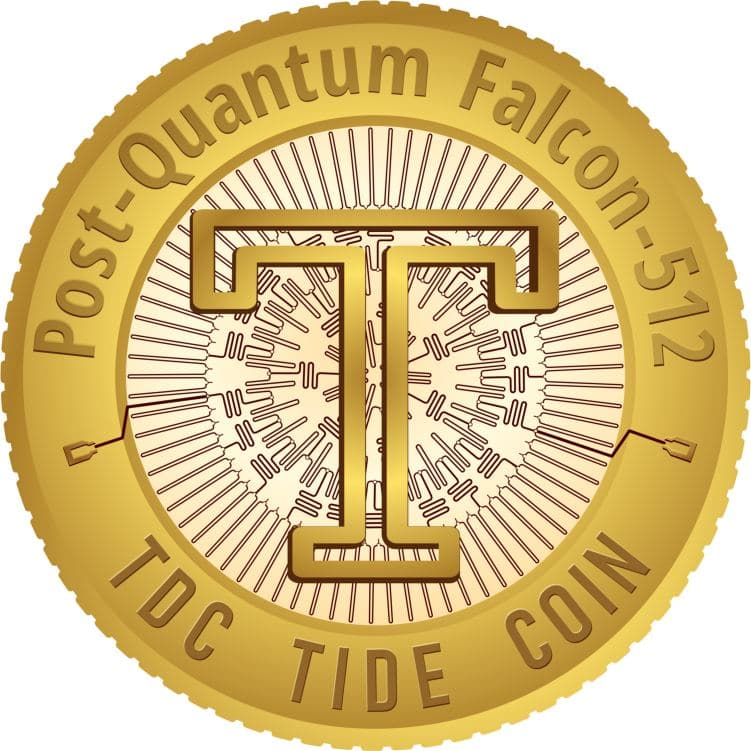 BitCourier: Tell us about the creation of Tidecoin community. Since when does it exist?
Yaroslav: The project was announced in December 2020 on the bitcointalk forum. Since then, the community has been actively growing. In January 2021, we opened a chat room on Discord and began to work with it actively. In the summer of 2021, Tidecoin gathered a community of more than a thousand users. The goal is clear – to develop a strong community of crypto enthusiasts through joint user activities.
BitCourier: Who is your target audience? What value do you offer to the people?
Yaroslav: Our target audience is people who can benefit from the Tidecoin platform's security in terms of quantum computing. Think of companies that deal with cryptocurrencies, and find themselves in a position where quantum computing poses a threat to their business.
We offer a solution to businesses dealing with cryptocurrencies needing an alternative or hedge to keep their funds secure from quantum computing attacks.
Tidecoin uses NIST Round 3 finalist Falcon-512 signatures, which provide Post-Quantum secure encryption and verification.
BitCourier: Did the DeFi movement change the industry in your opinion?
Yaroslav: I think that the DeFi movement has changed the financial industry. More and more people now understand that cryptocurrency is a genuinely revolutionary phenomenon, which can fundamentally change how we interact with money.
BitCourier: What is your opinion on the current state of the STO market? What are the most promising asset categories to be tokenized?
Yaroslav: STO market is still in its infancy. I believe that much work is being done in STO projects right now. In the coming years, many financial institutions will appear due to the development of STO technology. This technology will fill the gaps in existing legislation and create a universal legal framework for STO projects worldwide. The rise of STOs will lead to significant growth in the exchange market volume. The primary beneficiary of the boom will be institutional investors. The most promising assets are real estate.
BitCourier: Let's imagine I have a team of developers, and we just released an innovative DeFi or STO project. How much investment do you think we need to pour into marketing and PR to become a well-known and "hot" project today in 2021?
Yaroslav: This depends on how big your project is. It is easier to become a well-known and hot project if you have a global project instead of a local one. You need to contact big investors and influencers to create awareness on the market. You need to judge what makes your project competitive and make an investment. Some projects generate a lot of noise, fake news and promote themselves with many fake social media accounts, which can be very harmful. In addition, you also need to consider the risk aspects in terms of marketing and PR.
A budget of at least 20 thousand dollars is required. If your project does not have a lot of exposure, you may need to spend more.
BitCourier: Can you tell us about an accomplishment you are most proud of?
Yaroslav: I'm most proud of the community we've managed to build for Tidecoin. We have a lot of talent and creativity, and we're growing at a fantastic pace. We operate our exchange. You can use https://www.tidecoin.exchange.
We're happy that many people appreciate our project, and they join us every day! I'm also very proud of the team that surrounds me, as it's one of the things that makes my life so fulfilling.

BitCourier: What kind of partnerships are you looking for (integrations, media partnerships, contractors, etc.)? Do you have any specific plans for the UK market?
Yaroslav: We accept partnerships with projects in banking, insurance, real estate, or other sectors that can use cryptographic technology to improve business processes.
As for the UK market, we're open to partnerships with exchanges and crypto-rich individuals. For example, Tidecoin (TDC) will be listed on the UK-based cryptocurrency exchange Dex-Trade.com. It is a big step for us, and we are happy to attract the attention of the UK crypto community. As a result, we are aiming for an increase in both coin circulation and market cap.

BitCourier: What are your plans for the future? Which direction will you take?
Yaroslav: At present, we can safely say that our main task is working on technological issues that will provide better functionality and security in perspective applications.
We plan to do a lot of valuable and profitable things:
Create a decentralized exchange.
Do atomic swaps.
Launch smart contracts and staking services.
Our project is new, but we're already looking at new ways to improve the experience for our users. We want to be at the forefront of new ideas and technologies and offer relevant, safe, and secure solutions.
BitCourier: Where do you see your customers in 5 years?
Yaroslav: In 5 years, I see Tidecoin being one of the most adopted cryptocurrencies in the world. We want to become a household name when it comes to crypto-currencies and post-quantum security.