Every day the world meets new cryptocurrency projects. Dozens of them. Countless forks, ERC-20, and other standard tokens going live on the chain. These projects promote innovation, decentralization, and help move the financial system as a whole forward.
However, as we all know, a side effect of this rapid pace is many new crypto projects reveal themself as scams. How does one know which developers can be trusted? This is a complicated question, and today we are going to cover one project that aims to solve this problem. Meet Know Your Developer Coin.
Table of Contents
What is Know Your Developer?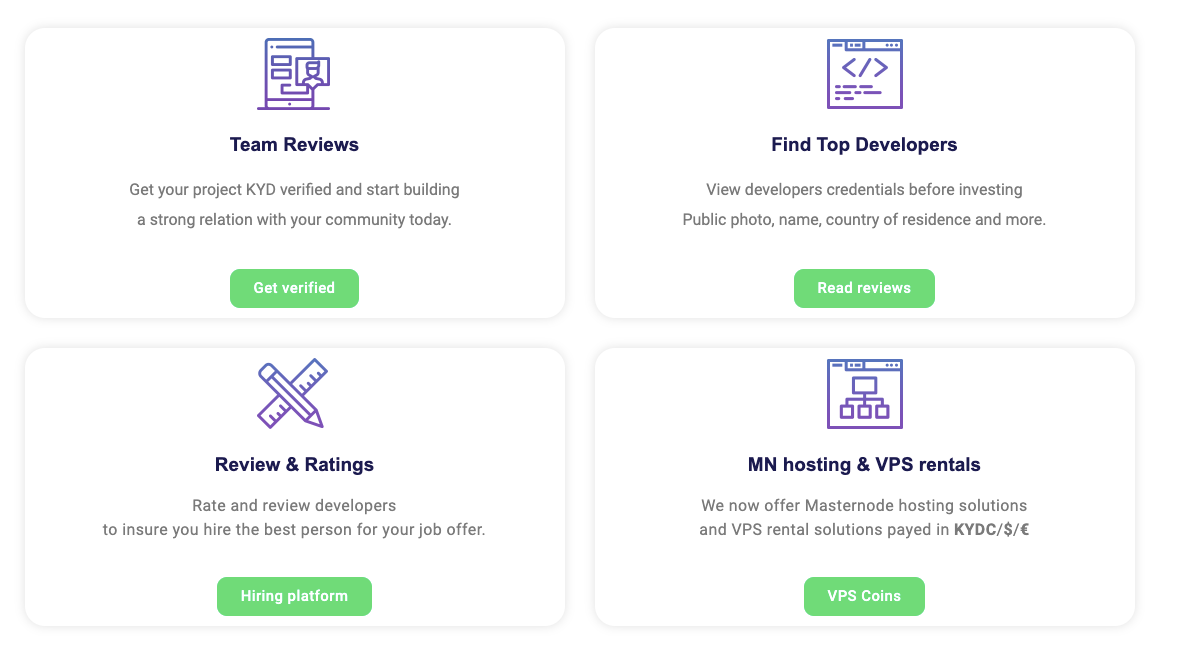 KYDCoin is a cryptocurrency project that aims to help crypto holders improve safety in the coin development process and decrease the number of scams by providing transparency and acting as an intermediary between project founders and developers. Every existing coin and its development team can get listed on the website and get approval from the KYD project. Top 500 coins by market cap will get free listings due to the popularity and trust in these coins, while new developers will have to pay for being listed on KYD.
If a person wants to look through the verified developers, he or she should join the platform. The newly registered user becomes a basic member who can view developer profiles for free and hold a wallet in the ecosystem.
Premium members who have a minimum of 1,000 KYDCoins on the wallet balance get access to many other features including direct contact with the developer and an all-in-one coin building service.
The platform is constantly developing and introduces new features that will contribute to a better selection of employees to hire.
What problems does it solve?
The main reason why KYDCoin was introduced is to help improve transparency and the relationship between developers and the community. The project offers different services that can assist in this important task and currently, every investor can ensure whether he should or shouldn't trust new coins and tokens as well as development teams thanks to it.
How does KYD work?
Developers can apply for the KYD platform, provide their bio, ID verification, and links to the projects they are working on. Furthermore, he or she can also have the abilities rated and receive feedback from other people. A person who joins the platform receives a profile and can be listed among other developers. When this person is hired, he can be paid for his work either in Bitcoin or KYDCoin (in this case the discount applies).
Companies that need a developer for launching new coins or tokens can access the KYD platform for hiring professionals.
KYDCoin and technology.
The main coin used for paying for services on the platform is called KYDCoin. It is a POS coin type with a maximum supply of 21 million coins.
All the developer verifications are made using Shufti Pro services. This is a reliable real-time verification service that offers KYC Identity Verification, AML Screening, Facial Biometric Authentication, Know Your Business and others. The verification process is easy and every application is valid for 6 months. After that, it is necessary to renew it.
Interview with Davey van Weenen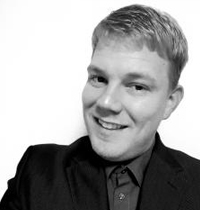 And now meet Davey van Weenen - the Chief Marketing & Relations from the KYDcoin project.
BitCourier "sat down" with Mr. van Weenen to discuss the Know Your Developer Coin strategy and their latest innovations.
BitCourier: Hello, please introduce yourself.
Davey: Hello I'm Davey part of the KYD team, 33 years from the Netherlands.
BitCourier: What target user did you have in mind when you started KYDCoin?
Davey: KYD is here for both teams and investors, we offer a transparent system where developer teams can undergo an official KYC process and basic info will be displayed to the public. In case of an exit scam, we can provide the personal info to an authorized organization to start further lawsuits. Besides the personal info, we also look into the project itself and will offer our community the option to ask questions to the developer team in the requested q& podcast. After everything is completed that a specific project will be listed on our review page where users can read about the project and our process.
Our KYC platform is also offered as paid solutions for partners who don't want to build their own or take the responsibility for it.
KYD also offers VPS rentals and master node hosting paid in KYDC or several other options as USD and BTC.
So to answer the question short we are focused on both projects/investors.
BitCourier: How was the initial response when you launched?
Davey: At the initial start, people were skeptical as the KYC process at that time was not backed by an official organization that has a license to perform this kind of private/personal checks where sensible data is shared.
Although many new projects came out in 2018, many of them at the end failed to deliver a product or price went to 0 before a product delivery was possible..... hyperinflation takes its toll. My personal position at that time was a presale investor and I saw the team falling apart. I did contact Grejoin (Ivo Woertman) who at that time made me believe he got overworked and was searching for a person to take over....... at the end of the story he never got back to the project. I did move on with the people leftover in that time, we realized the promised products and atm are finetuning our user interface and preparing hiring platform v2.
BitCourier: What has interest/momentum been like recently?
Davey: In 2020 momentum has been very different going through Q1/2 we saw a low volume and not many projects willing to verify through our platform. The interest of some of our team members also fell down a bit and on top of that corona ruining our private lives. KYD project is funding itself for the moment and we don't make use of a dev fund. Till today we can survive in this way but in the future and with the upcoming dev changes we need new team members who want to offer some time for the good of the KYD project which will be paid in KYDC for their time.
BitCourier: Is your service available for UK-based users? Do you have customers and integrations in Europe yet (your website says it's planned on Q3 2020)?
Davey: Our service is available worldwide, currently, we don't have any partners yet who are using our KYC solution.
BitCourier: What kind of partnerships are you looking for (integrations, solutions, etc.)?
Davey: We are looking for partners that need a KYC system for <2000 users, basically, this means small businesses so it's easy for us to offer an excellent price.
We are always looking out for a new or solid project that wants to go public.
BitCourier: I wonder where can UK-based users purchase your tokens today?
Davey: Our coin is not a token but a real coin running its own network. KYDC can be bought on 8 different exchanges which can be found on our webpage https://kydcoin.io/.