Only a "Major Market Seller" is Stopping Bitcoin From Mooning, BitGo Co-Founder
The wait for Bitcoin to revisit its previous all-time high has continued into the final quarter of 2020. Despite being up 58% year-to-date, several factors suggest Bitcoin is primed to make new highs.
Following the Bitcoin block reward halving in May, the number of bitcoins that goes into circulation per block shrunk to a mere 6.25 BTC. That development which took place in Q2 increased bitcoin's scarcity and meant that for the whole of Q3, roughly 84,000 bitcoins went into circulation.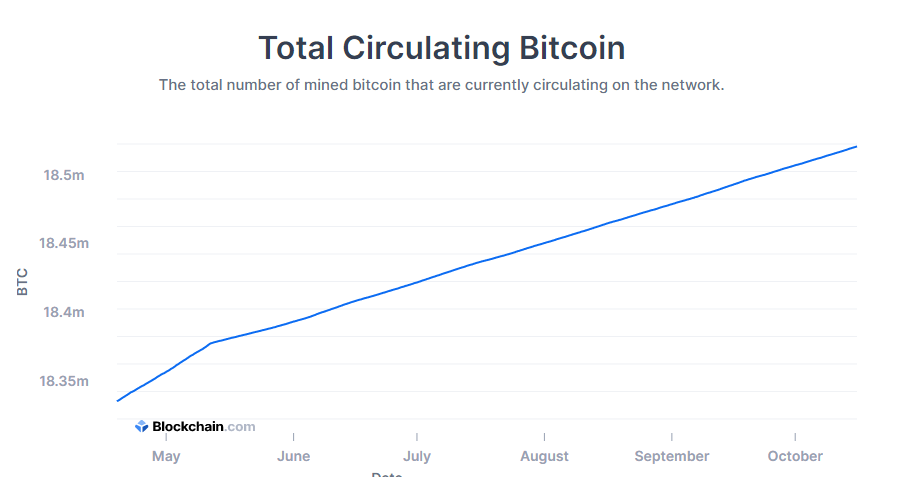 Leading business analytics company MicroStrategy bought 38,250 BTC in September while the number of bitcoin per share offered by U.S based asset manager, Grayscale increased by 22% or roughly 70% of bitcoins mined in the same period.
Adding the number of bitcoin purchases from Square's cash app, and the recent 2,954 BTC treasury purchase by the same Square suggests investors have been on a bitcoin buying spree in 2020, hence the corresponding price increase.
At the same time, though, a substantial selling pressure has perhaps contributed to the price of Bitcoin failing to go higher, according to BitGo co-founder, Ben Davenport.
Bitcoin Thrives Amid Sell Pressure and Negativity
Davenport's argument may not be unfounded with a September report by Ryze detailing how rainstorms and the monsoon season in China creates a selling pressure as miners struggle to keep up with operational costs.
The cryptocurrency industry has also witnessed a spate of adverse market events this year, including the UK's ban on crypto derivatives for retail investors, the $280 million Kucoin exchange hack, and the recent indictment of the founders of major market player, BitMEX.
Interestingly, the price of Bitcoin has held up well despite these developments and appears ready to aim for new highs as soon as the selling pressure subsides, according to the BitGo co-founder.
Time will now tell whether bitcoin eventually gets on the way to revisit its previous all-time high, or if the leading cryptocurrency will see a price drop despite the bullish market sentiment.