Concerns that a second-wave of the COVID-19 virus has lead to the announcement this week of a one-month lockdown in the UK.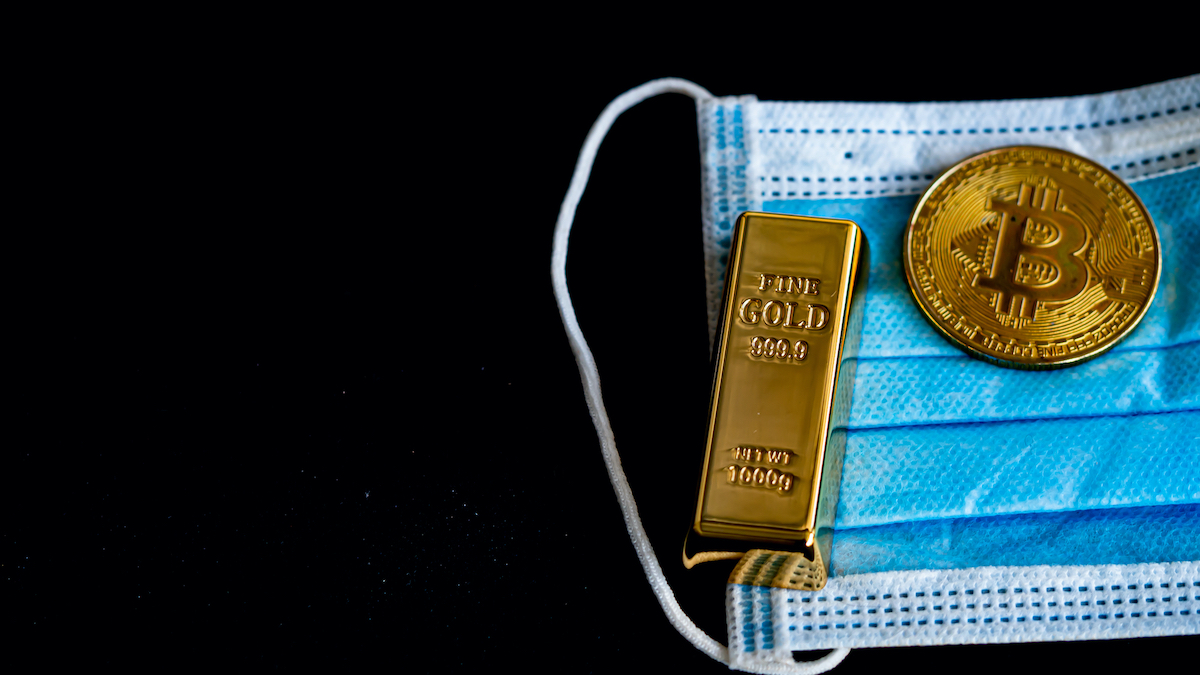 Starting Thursday, Prime Minister Boris Johnson ordered the closure of pubs, restaurants, gyms, and non-essential shops. The latest restrictions will be lifted on December 2 but would undoubtedly have taken its toll on the economy by the time it is called off.
Elsewhere, there are rumors that the Bank of England could lower interest rates into the negative region and intensify quantitative easing to mitigate the effects of what is sure to be difficult months ahead for Brits.
Amid these uncertainties and failing traditional markets yield, Bitcoin, the cryptocurrency born off the back of the 2008 financial crisis, continues to soar. Often dubbed "digital gold," the cryptocurrency is up over 70% year-to-date (YTD), clearly outpacing its older companion (Gold is up 25% YTD).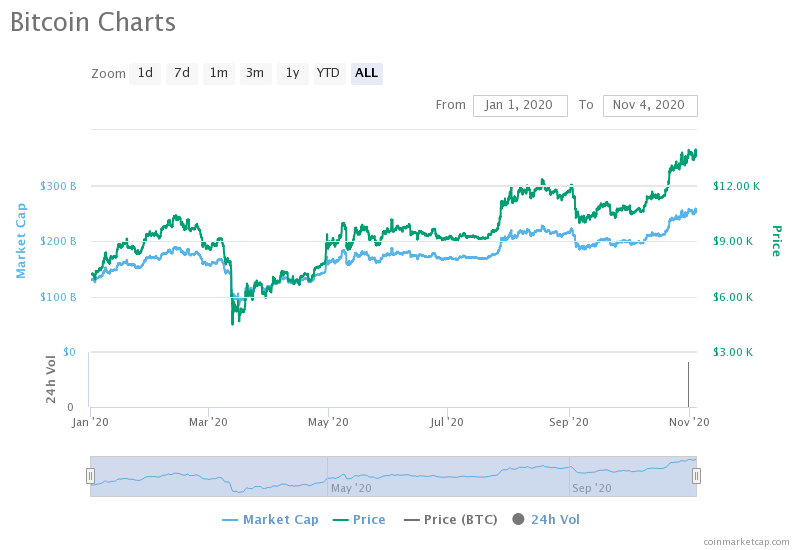 Bitcoin YTD (Source: Coinmarketcap.com)
Bitcoin was trading at a £10,762 price at the time of writing. Its market cap was £199.6 billion.
Did the Pandemic Spur Public Interest in Bitcoin?
While the UK and the rest of the global economy continue to battle the effects of COVID-19, Bitcoin's stellar performance suggests that public interest in the asset was spurred by the current macro conditions.
Bitcoin proponents label the asset as immune to the risks that plague fiat currencies, especially the monetary base supply's artificial inflation to control economic activity. It is also worth noting that Bitcoin's feasibility to weather such risks hasn't been tested at a large scale until 2020.
Therefore, returning such a substantial yield when bond and interest rates are hitting new lows has put the asset under the spotlight.
Regulatory clarity surrounding the Bitcoin market also get better this year, with large U.S corporation, including MicroStrategy and Square, even investing significant portions of their cash reserve into the cryptocurrency.
Although such headline moves are yet to be reported in the UK, there is a chance that the incoming lockdown gives investors another opportunity to re-evaluate their portfolio and maybe consider Bitcoin.