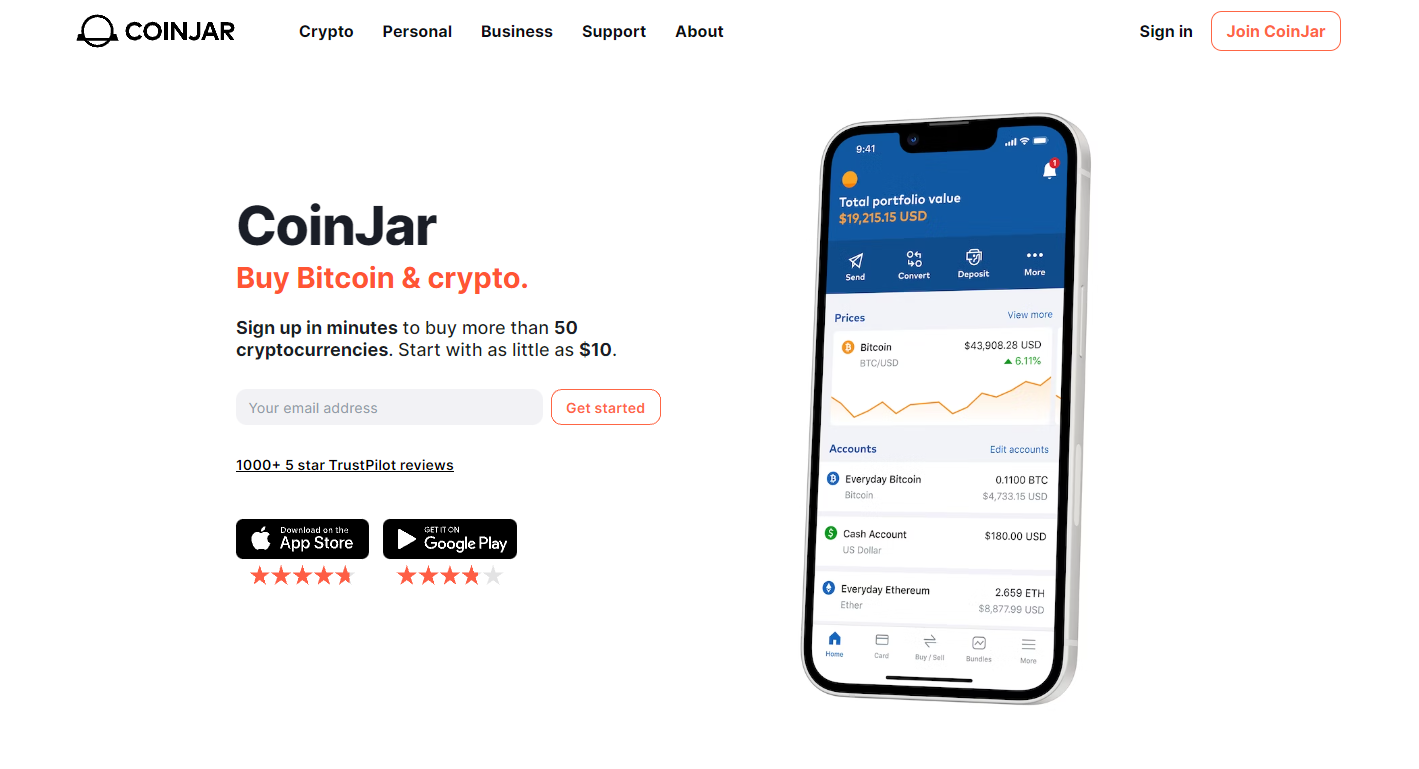 What's good in the hood, folks? I'll tell you what. Today my guest is Asher Tan - Co-Founder of CoinJar.
Chris: Hello Asher. Thanks for taking the time with me. Your company, CoinJar, is a cryptocurrency exchange platform in the UK and Australia. Would you mind telling us the story of how everything started for you? Why did you decide to create yet another exchange?
Asher: There was not 'yet another exchange' when we first started in 2013. At that time, we could not find any other venue to reliably buy or sell Bitcoin locally, which was the primary reason we decided to start CoinJar. I'm happy to have helped hundreds of thousands of Australians buy their first bitcoin.
Chris: I see. What can you say about the state of the market in general now looking at your internal stats?
Asher: Last year, 2022, was a rough time in the market with prices and trading volume on the decline most months Bitcoin and Ethereum continue to dominate trading volume on CoinJar, closely followed by XRP. Together they represent 74% of the trading volume of over 50 cryptocurrencies available on the platform. Regionally, our performance in the UK, our first international market, continues to perform strongly.
Chris: Thank you for the general perspective. Now talking about CoinJar from a technical standpoint: what are its main features worth mentioning?
Asher: We have a full suite of products for all your cryptocurrency needs. It includes ability to send and receive over 50 cryptocurrencies, a debit card with Apple and Google Pay, and more than 200 trading pairs on our professional platform CoinJar Exchange. So if you are buying crypto for the first time or need API access for advanced trading, CoinJar has the tools to meet your needs.
Chris: How do most new users find out about CoinJar?
Asher: We gain most users through word of mouth and referrals. Advertising can be challenging in tightly regulated regions where we operate. It includes displaying disclaimers and ensuring our communications do not constitute financial advice. To spread awareness about cryptocurrency, we also work with a wide range of partners, which range from an English Premier League team to community-driven events.
Chris: You got a beautifully-looking CoinJar Card: how can people get one and what advantages does it provide?
Asher: In the UK and Australia, you can sign-up, provide onboarding documents, and order your card through the CoinJar app. In fact, the card also comes enabled with a digital version which means you can use your phone to pay everywhere Mastercard is accepted.
Chris: You got plenty of great reviews according to TrustPilot. Do you have a vibrant community?
Asher: We are most active on our blog, providing views and commentary on current events. Reviews, both good and bad, are another great way to interact with the community. We love to hear more from users and encourage everyone who has used CoinJar to leave us feedback through any of our official channels.
Chris: What are your plans for 2023?
This year is our 10-year anniversary, and the goal is to offer a consistently high level of service throughout the next decade. We hope to grow our global footprint and may launch in your country soon!
Chris: Thank you greatly for the interview. Any last words?
Asher: In all seasons of the market, it's always good to take some time to manage risk. This includes thinking about the concentration of your crypto holdings (ideally not all in one place), wallet and online security. Your future self will thank you for taking a little bit of effort in securing your crypto!