In today's interview, we've talked to Nicolás Verderosa - a Co-Founder and CEO of Kephi Gallegy. Nicolás is a lawyer with 10 years of experience in the public sector as government legal advisor. He is a firm believer in the financial independence that blockchain technology provides. Apart from crypto, his other passion is art. Having been in the theatre industry for all his life, he tapped into the vocations of an actor and later on a producer. (to learn more about him - check out his Twitter )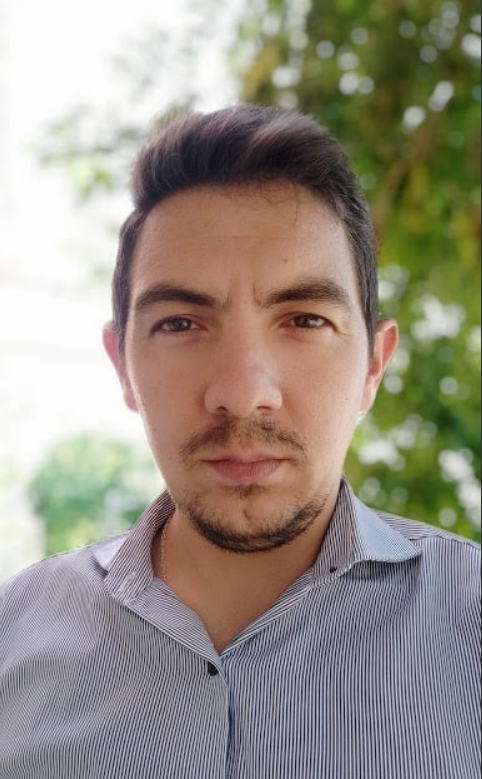 Chris from BitCourier: Tell us about the creation of Kephi. What prompted the creation?
Nicolas: With the thriving NFT market in 2020, it was clear to us that the unbelievably expensive Ethereum fees of platforms in the most popular NFT marketplaces were too restrictive for artists from developing regions (such as Latin America, SEA, etc.). Also, we found that most of them were not so friendly for users without a lot of crypto/tech knowledge and their experience was far from personalized.
With that in mind, we decided to create a platform that would welcome artists from all over the world, not being necessary to be tech savyy or even come from a wealthy background. This is why we chose KardiaChain as our primary blockchain, being x10,000 times cheaper than ETH) and able to approve 6000+ TPS, with 5s confirmation time. We also deployed our platform and token on Binance Smart Chain, in light of its popularity and world wide usage.
Another thing that comes from KardiaChain tech is the cross-chain interoperability, making Kephi Gallery one of the first cross-chain NFT marketplaces.
Chris from BitCourier: Who is your target audience? What value do you offer to the people?
Nicolas: Being all of Kephi's core team from Latin America, our main goal is to become a point of reference for this region. But we also count with many token holders from the South East Asian region (most likely due to the fact that KardiaChain home base is Vietnam).

Chris from BitCourier: Did the DeFi movement change the industry in your opinion?
Nicolas: Absolutely! The DeFi movement started slow and rapidly became a whole area of the crypto ecosystem. Nowadays, most people prefer to use descentralized services as they don´t need to trust other companies to hold their assets. This is why Kephi Gallery is a fully descentralized platform, and we are even considering working towards becoming a DAO.

Chris from BitCourier: What is your opinion on the current state of the NFT market? What are the most promising asset categories to be tokenized?
Nicolas: The NFTs are mostly popularized by digital art, but this is not the only use case for them. Right now, NFT-based games are taking over and becoming the next trend. We are seeing projects like Axie Infinity, Plant vs. Undead, MyDefiPet and Thetan Arena growing its user base at an incredible rate. Another consequence of the Covid pandemic was people finding new ways to earn income. Here is where play-to-earn games appeared.
Another are where NFTs are becoming quite popular is real-state. Numerous projects are starting to sell propoerties through this means and allowing users from all over the world to monetize their real estate purchased this way.
Almost anything can be tokenized!
Chris from BitCourier: Did COVID19 affect your business? How did you adapt?
Nicolas: COVID19 affeceted every business but in my opinion it was benefitial for most crypto projects. Of course having to work remotely complicates a few things, and makes all the processes slower. But all in all, the crypto market grew exponentially in the past year and a half.

Chris from BitCourier: Let's imagine I do have a team of developers and we just released an innovative. How much investment do you think we need to pour into marketing and PR to become a well-known and "hot" project today in 2022?
Nicolas: It all depends on the project size, goal and target market, but I would say to start becoming known in the space, you would need at least 300-500k USD. Of course the more, the better!

Chris from BitCourier: Can you tell us about an accomplishment you are most proud of?
Nicolas: We are proud to have become the first Champion of the KardiaChain Pioneer Program, which boosted our confiidence and that of the community in our project. Consequence of this was that our first public sale was oversubscribed by 1100% with more than 6M USD pledged.
Another great accomplishment for us was the fact that ChainLink sought us out to integrate their tech in our platform. The fact that a blockchain giant such as ChainLink noticed us is a nice pat on the back.

Chris from BitCourier: I wonder if you have UK-based projects in your portfolio? Do you plan to get any?
Nicolas: Currently we don´t have any UK based projects but our team and advisors are always seeking out new partners and artists. We are in conversation with some amazing UK digital artists and negotiating with them to have their own featured collection in our Gallery.
Chris from BitCourier: What kind of partnerships are you looking for (integrations, media partnerships, contractors, etc.)? Do you have any specific plans for the UK market?
Nicolas: We divided our partners in blockchain and non-blockain. Our first goal was to integrate with as many crypto projects as we could, and you can see in our extensive list of partners that we have a wide spectrum of allies.
Now, we are focusing more on attracting artists and projects that would like to mint their NFTs in Kephi Gallery, and also seeking out groups of collectors.
We are also in conversation with phyisical art galleries in LATAM to become their first digital gateway!