Austin Egge is a Chief Operating Officer of Meyers Token. Austin has over 12 years of experience overseeing the day-to-day functions of upper-level management teams in both the technology and retail sectors, as well as almost 6 years of experience in the burgeoning blockchain sector. See our interview with Austin below, and enjoy the story!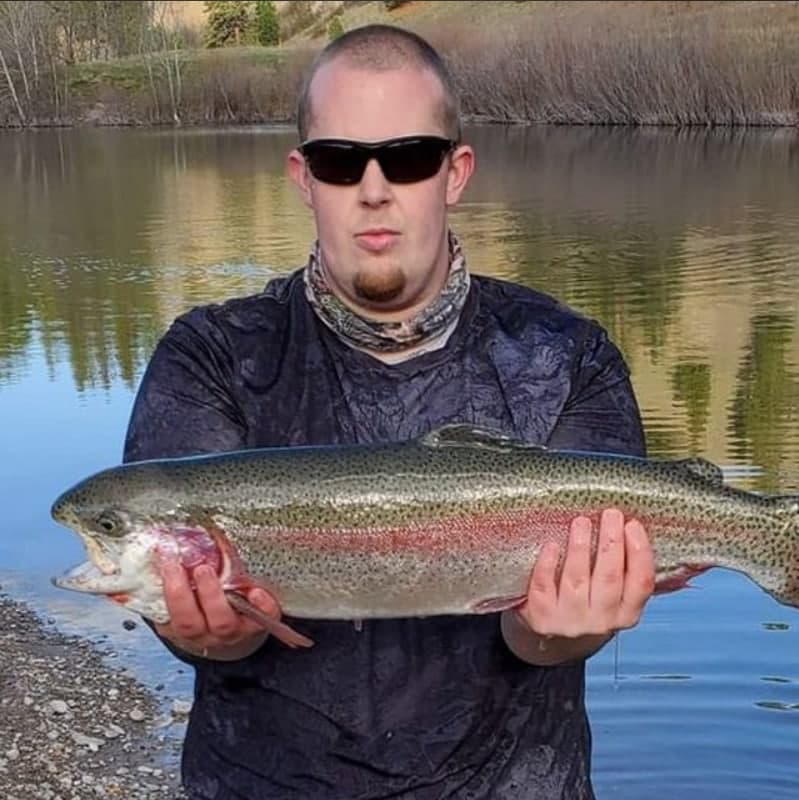 Chris: Tell us about the creation of Meyers Token. When was it created?

Austin: Meyers Token was minted on the Binance Smart Chain on May 1st, 2021. Brian, the Chief Development Officer, minted 21,000,000 Meyers Token and paired them with wBNB to add the initial liquidity to the pool and then locked that liquidity for a period of 4 years. No more Meyers Token can be minted, and since 1% of every transaction is burned, the total supply of Meyers Token is always decreasing.
Chris: Who is your target audience? What value do you offer to the people?

Austin: In terms of a target audience, Meyers Token is geared towards treasure hunters, thrill seekers, puzzlers, riddlers, cryptocurrency enthusiasts, and really anyone who loves to go outside and enjoy the great outdoors.
In terms of value, Meyers Token is deflationary in nature, with every transaction comes a 3% fee. 1% of the transaction amount is added right back into the liquidity, 1% of the transaction amount is burned forever, and 1% of the transaction amount is distributed evenly to all active wallets.
Chris: Did the DeFi movement change the industry in your opinion?

Austin: I personally believe that blockchain based finance like what we are seeing with the DeFi explosion is what Bitcoin could have and should have been, had centralized exchanges, governments, and brokerages around the world not gotten so heavily involved.
I think the strongest trait of decentralized financing is that unlike traditional financial intermediaries, DeFi relies solely on smart contracts which makes it way more attractive to the next generation of investors who don't want Uncle Sam, or any form of corrupt government for that matter, spying on their personal finances.
Chris: What is your opinion on the current state of the STO market? What are the most promising asset categories to be tokenized?
Austin: My opinion is that the STO market was created out of necessity due to harsh regulations from government based regulatory bodies all over the world similar to and including the CFTC, SEC, and FinCEN here in the USA. I firmly believe that these kinds of regulatory bodies erode public trust in the idea of central banking by enforcing strict policies that stifle innovation and protect the interests of the corrupt central banks around the world.
Chris: Did COVID-19 affect your business? How did you adapt?
Austin: We have been unaffected by COVID-19 in terms of the launch or the day to day operations of Meyers Token. Our state is one of only two in the USA where mandates requiring COVID vaccination are outright banned, and any kind of discrimination based on vaccination status is against the law, so there really hasn't been any big changes or a need to adapt.
Chris: Let's imagine I do have a team of developers and we just released an innovative DeFi or STO project. How much investment do you think we need to pour into marketing and PR to become a well-known and "hot" project today in 2021?

Austin: I personally don't think pouring tons of money directly into marketing and PR early in the life of a project is the best approach. If a project is truly innovative, then word of mouth tends to travel pretty fast. While I agree that funds do need to be directed at marketing, partnerships, exchange listings, and other forms of promotion, I feel that it's not about the amount of money you pour into marketing to achieve short term marketing goals, but rather the quality of the marketing you get for your investment and how it can positively affect the branding of the project long term.
Chris: What accomplishments are you and your team most proud of thus far?
Austin: Our biggest accomplishments thus far have been locking 90% of the liquidity for 4 years, and getting Meyers Token listed on the Tip.cc tipbot, which is a very popular Discord bot that allows users to tip each other Meyers Token and tons of other tokens and coins within Discord.
Chris: What are your goals for the near future?
Austin: We are currently in the early stages of developing a DAPP that will function as a Land Drop Exchange if you will. A place where treasure maps and Land Drop info can be minted to the Binance Smart Chain via smart contract, and then displayed in an organized and easy to access manner for treasure hunters. We are extremely excited for this to come to fruition, and we are very proud of the leaps and bounds our development team have already made.
Chris: Do you have any specific plans for the UK market?
Austin: While we don't have any specific plans at this time, we do have a few colleagues, friends, and members of our Discord server who live in the UK and have already committed to placing and maintaining Land Drops in the UK. It is also not outside of the realm of possibility for members of the administration team to travel overseas to the UK and other parts of Europe for the purpose of placing Land Drops in the coming months and years.