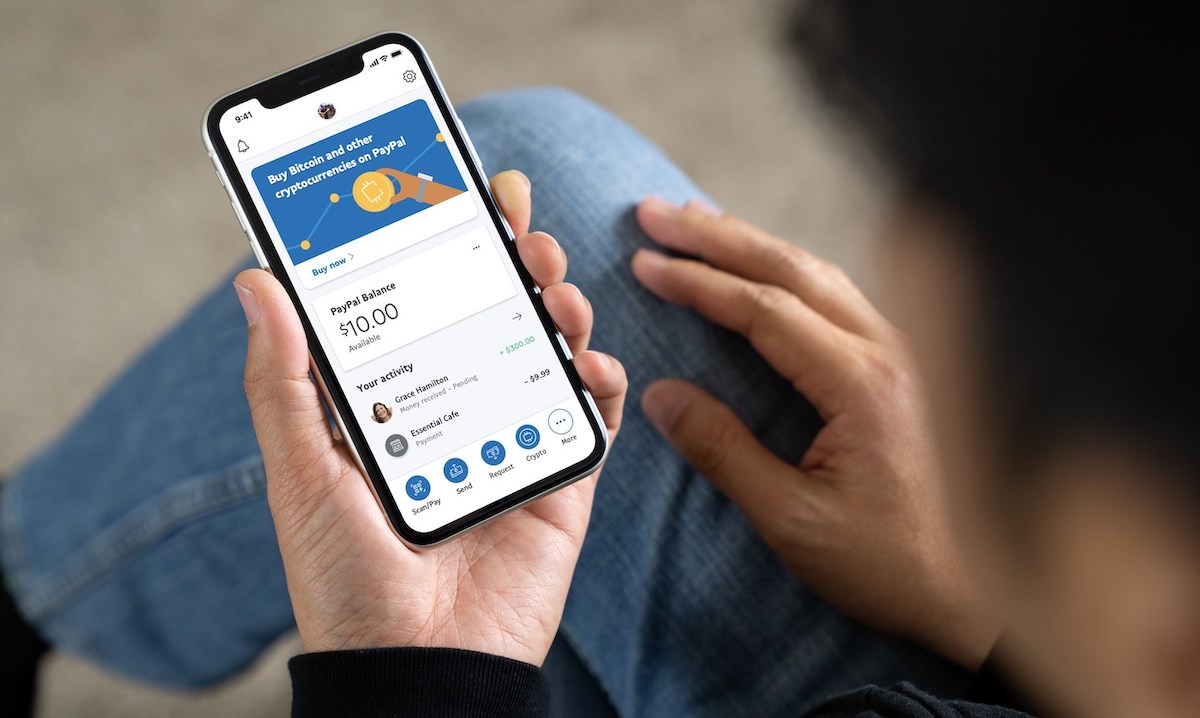 Payments giant, PayPal announced today that it is rolling out support for cryptocurrency wallets on its platform. Users will be able to buy, sell, and shop with Bitcoin across the 26 million merchants on the PayPal network.
According to a Reuters report on the development, PayPal users in the United States will have access to the new integration within the coming weeks. Additionally, PayPal targets and integration with Venmo and support for other countries to take place sometime within the first half of 2021.
When users opt to shop with crypto on a verified PayPal merchant, the transaction will be settled in fiat currencies such as the US Dollar. In other words, the merchant will not directly receive cryptocurrencies.
PayPal Accelerates Crypto Adoption
The development arguably marks a crucial step in the mainstream adoption of cryptocurrencies and opens up the door to investing in Bitcoin to the reportedly over 346 million active PayPal users.
Despite the COVID-19 pandemic, the company processed some $222 billion worth of transactions in the second quarter of 2020. It will now have a chance to add the volume from crypto-related transactions to those figures.
But, according to PayPal Chairman, Dan Schulman, the decision to enable support for virtual currencies goes beyond encouraging the use of Bitcoin and other cryptocurrencies.
Schulman revealed that PayPal is also partnering with central banks and companies piloting the issuance of digital currencies. PayPal was one of the founding members of Facebook's Libra cryptocurrency ambitions but dropped out a few months after the project met with regulatory pressure.
Meanwhile, the PayPal executive said in the latest report:
"We are working with central banks and thinking of all forms of digital currencies and how PayPal can play a role."
PayPal has obtained a conditional cryptocurrency license from the New York Department for Financial Services (NYDFS) to legalize its business, and will initially support Bitcoin, Ethereum, Bitcoin Cash and Litecoin transactions.