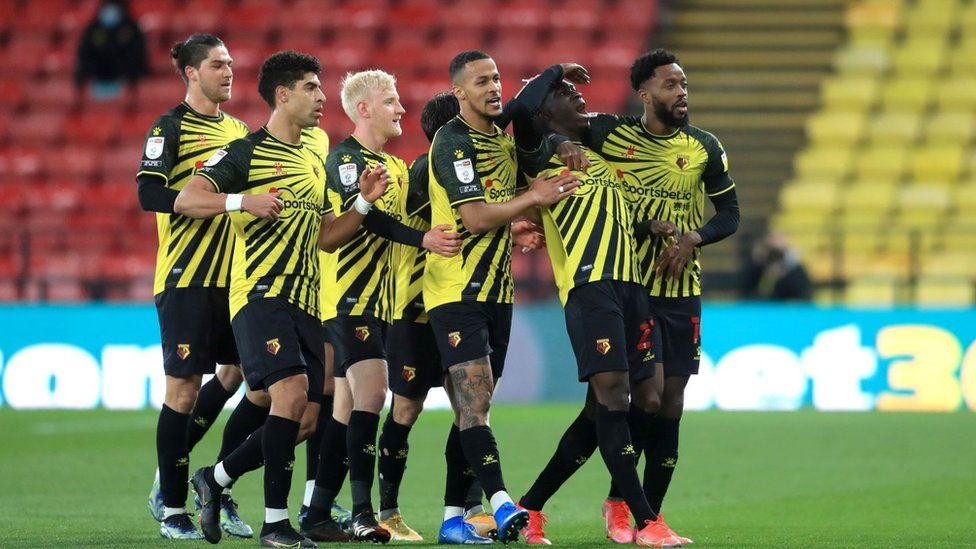 English Premier League side Watford FC will wear the Dogecoin logo on their sleeves throughout the 2021-2022 season, thanks to a partnership with cryptocurrency betting firm Stake.com. Watford donned the Dogecoin logo for their opening game this weekend, triumphing 3:2 against Birmingham-based side Aston Villa.
According to a report by The Athletic, the shirt deal is in the region of £700,000 (appr. $969,000), slightly lower than the £1 million that the club received for wearing the Bitcoin logo during the 2019-2020 season. The older partnership came courtesy of another betting platform, Sportsbet.io, but saw the side get relegated by the end of that season.
Will crypto's meme coin bring some good fortune to the team?
The choice of Dogecoin as the preferred cryptocurrency for Watford's sleeve is apparently a marketing ploy, tapping into the growing public awareness of the meme-based cryptocurrency. Dogecoin (DOGE) was launched in 2013, as a joke to the highly speculative nature of the crypto market, and the fact that literally, any coin could become valuable even though there is no real use-case.
The Dogecoin project did take off, although much of the mainstream adoption has taken place since the turn of the year. American billionaires Elon Musk and Mark Cuban took an "out of the blue" interest in the cryptocurrency, Musk becoming especially notorious for promoting the coin to his over 50 million followers on Twitter.
Alongside a string of positive news reports, Dogecoin rose by over 8000% percent, hitting an all-time high of £0.52 ($0.72) in May, as the crypto market rallied. Following a pull-back in the same month, Dogecoin prices tumbled by over 60%, slightly more than other crypto assets during the same period.
Interestingly, the past 30 days have seen Dogecoin make a comeback, reclaiming its spot as the seventh-largest cryptocurrency by market capitalisation. The meme coin recorded a 93% gain over the said period and currently trades at £0.245.
The Stake.com deal with Watford FC apparently gives the cryptocurrency even more exposure to tens of thousands of fans returning to football stadiums, and it might just add to the fuel needed to spark another rally.