Great Manchester-based football side, Wigan Athletic may have finally found a light at the end of the tunnel with its ongoing financial woes.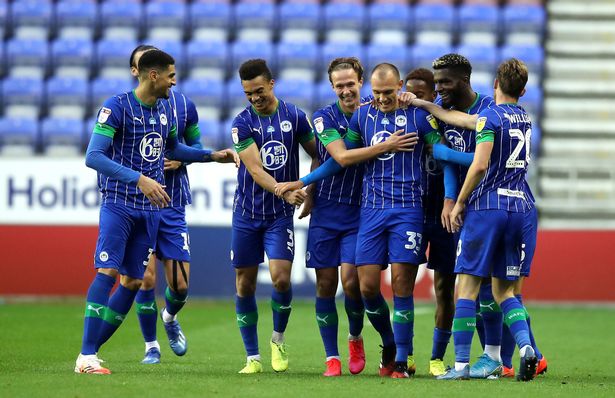 A Monday report confirms that super-rich Jonathan Rowland is behind a late bid to take over the club. Rowland is a banker and the founder of the Bitcoin finance app, Mode which launched in February.
Wigan Athletic currently plies its trade in the lower English football division, League One, and is one of the many clubs adversely affected by the COVID-19 pandemic. Efforts to find a new buyer for the club or even sell some players to raise funds proved abortive so far.
"The money for Wigan is loose change to him," writes the Sun, in optimism that Rowland is financially capable of bailing the club out of its woes. The total amount required is £3m ($4 million) to take Wigan out of administration and a further £5m ($6.69 million) to be presented to the English Football League (EFL) as evidence that the club has long-term ambitions.
Jonathan Rowland is reportedly a friend of Prince Andrew and hails from a family worth roughly £600m ($803 million). His Father, David Rowland, made his millions as a property-developer and has close contacts inside the Royal Family.
But, the path to owning Wigan Athletic may not be such a free ride. An unnamed Spanish investor is also in the running and has a lower dragging bid supported by Wigan administrators.
While Jonathan Rowland pulling off the Wigan deal will inevitably bring more significant cash relief to the club, it will mark a venture into new territory for the millionaire. He had amassed most of his wealth during the dotcom bubble and founded an investment company JellyWorks which made him £42m ($56m) at that time.
More recently, Rowland sought to profit from Bitcoin's surging interest, founding London-based startup Mode as a Bitcoin banking application.
Mode raised £7.5 million from a listing on the London Stock Exchange, and at a time when Wigan struggled with the effects of COVID-19, the startup invested ten percent of its cash reserves into Bitcoin.
Rowland had said then that the decision to allocate funds to Bitcoin amid the pandemic was "a modern, forward-looking but prudent treasury management strategy" for his young startup.