Real estate has always been considered a relatively safe investment. After all, whatever happens in the stock market, people will always need a place to live and work. Yet, real estate transactions also tend to be some of the most complex and expensive, rendering real estate itself relatively illiquid.
In recent decades, securitization has had some success in making real-property interests easier to deal in. But a new method of engaging in such transactions promises to go even further in transforming the purchase, holding, and sale of real property: Tokenization.
Tokenization is the process of digitizing a fractional ownership interest in an asset with a blockchain-based token. The person that owns the token, which is something determined by the knowledge of a private key (or having a blockchain wallet), owns a piece of whatever asset is associated with the token.
More and more countries are introducing regulation that allows for digital and even tokenized securities, and this process is accelerated significantly during the pandemic, according to Claus Skaaning, the Founder and CEO of DigiShares STO platform.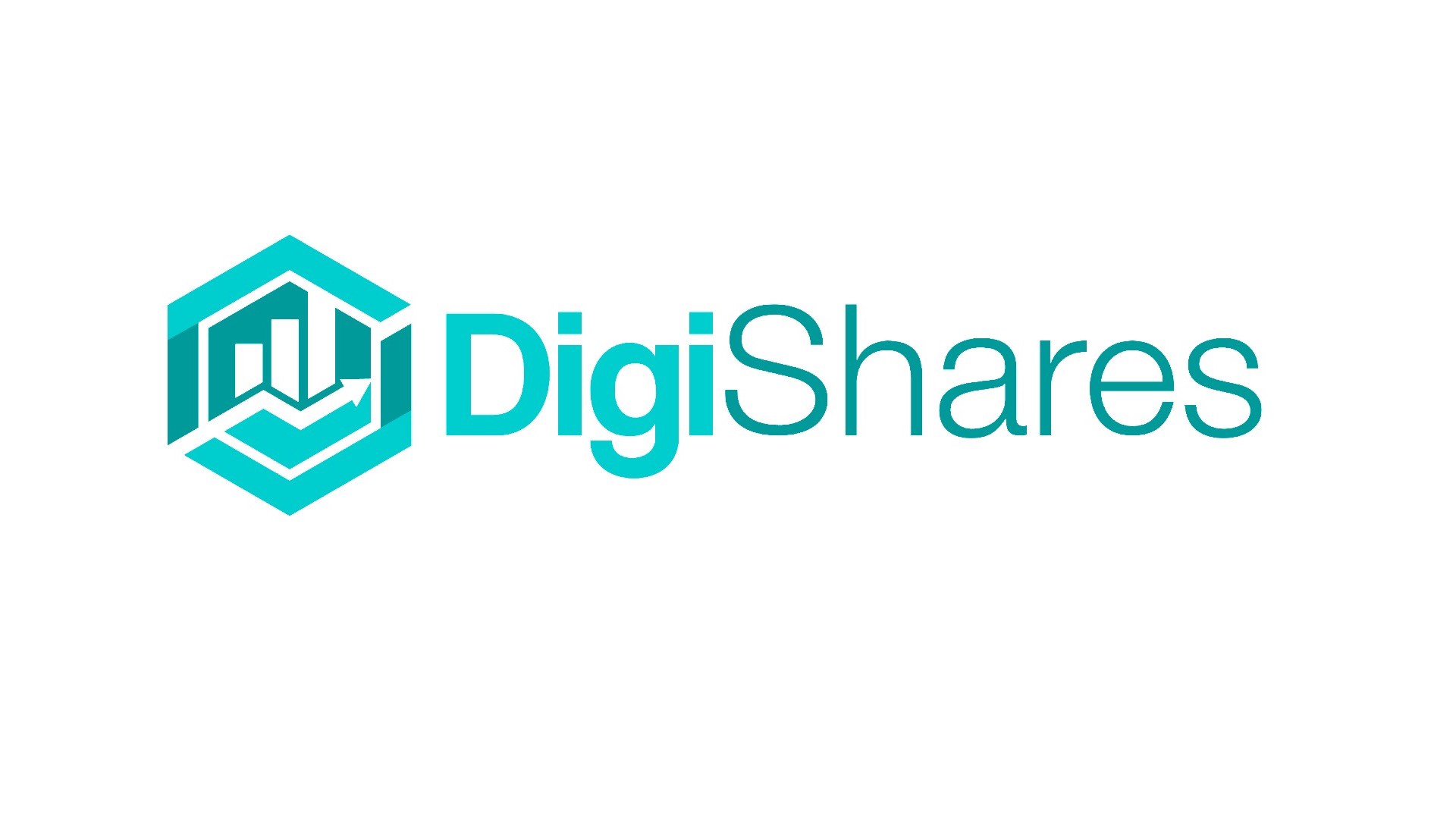 BitCourier had a chance to talk to mr.Skaaning and discuss both innovations and challenges the tokenization industry face amidst the COVID-19 pandemic.
BitCourier: What prompted the creation of the DigiShares?
Claus Skaaning: Together with my co-founder Yury Zubarovskiy we developed another project 4 years ago, called VentureFusion. This project had the vision to develop a decentralized startup incubator on the blockchain where tokenized company equity would be used as means of payment to anyone contributing to the project. So projects signing up to the platform would get 1 million tokens corresponding to company equity and would then be able to use these tokens to pay contributors.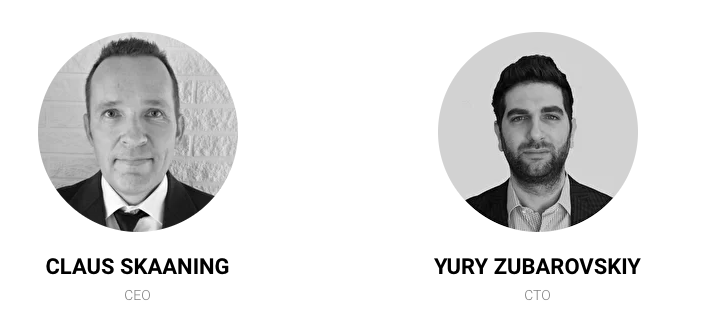 So we considered tokenized company equity and tokenization in general very early, compared to many others. Back then only a few firms were working on this and there had only been a single conference on the topic in Europe - one that we attended.
VentureFusion was hard to get off the ground and also we realized that tokenization in itself would become big business so we made a big pivot and launched DigiShares with a focus on white-label tokenization solutions 3 years ago.
BitCourier: What target user did you have in mind? Were you focused on public companies, venture capital startups, or crypto projects at first?
Claus Skaaning: Initially we developed the platform to be completely generic and with no particular focus for the business but now we have limited our focus on real estate. We view real estate as the single biggest asset class that is relevant for tokenization. There is a total of $228 trillion real estate assets globally and only 7% of this is available for retail investors. At the same time more than 80% of retail investors view real estate as a good investment so it seems there is a huge gap to close.
Generally, we are focused on real assets, including real estate, infrastructure, energy, expensive art, etc. but mostly real estate developers contact us. They are generally interested in being first movers when it comes to new technology, but also interested in using our platform to digitize and automate their processes, reach new types of investors, and offer their investors immediate liquidity via our built-in marketplace.
BitCourier: How was the initial response when you launched?
Claus Skaaning: The initial interest was lukewarm and has indeed been so until around 6-7 months ago. We believe this had to do with regulation developing very slowly, few successful cases being published, and overall slow maturation of the market. Now things are very much different with significant interest from around the world. More and more countries are introducing regulation that allows for digital and even tokenized securities and now we are just waiting for the associated legal services to drop in price to actually become realistic for most project owners.
BitCourier: What has interest/momentum been like recently? Did COVID19 affect your business?
Claus Skaaning: Interest and momentum have picked up significantly over the past 6 months. We receive many new leads every week and most of them are even quite qualified. COVID19 has not significantly affected our business. When it started we lost a few leads due to hotels closing down and tenants not paying their rents, but overall the crisis has led to real estate developers becoming suddenly more interested in digitizing their processes and becoming more "online".
BitCourier: Can you tell us more about DigiShares White Label Platform? Do you use the same platform for your own STO?
Claus Skaaning: Yes, our white label platform has three main areas of functionality. First, it covers the issuance process and allows investors to register, be verified according to KYC and AML, and finally to purchase tokens and invest in the project. Second, the platform covers the ongoing corporate management of the investors and the legal unit, including the share register and cap table, conducting shareholder meetings and votes, and the payout of dividends and interest. Finally, the platform offers an internal marketplace such that investors can immediately trade once the issuance is complete. We used the same platform for our STO.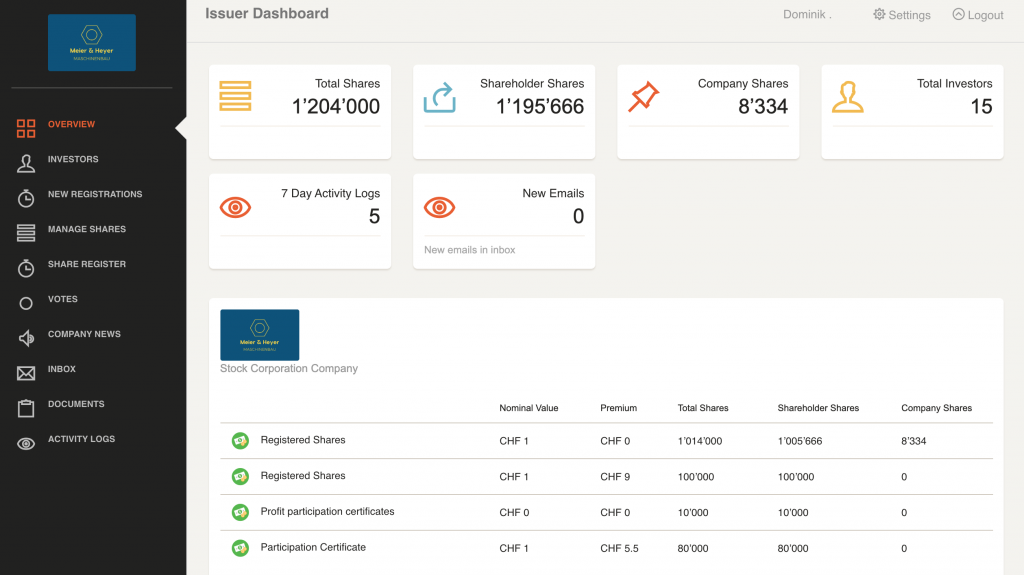 BitCourier: I wonder can UK-based users participate in your DigiShares STO? Is DIGI token listed on any secondary market?
Claus Skaaning: Yes, UK-based investors can participate. DIGI is not listed on any secondary market and is in fact not even issued in token form yet. This has to with the Danish regulation not yet supporting it. We are working on this together with the Danish regulator.
BitCourier: What is the most popular of your services?
Claus Skaaning: Most definitely the white-label tokenization platform for real estate.
BitCourier: What kind of partnerships are you looking for (integrations, solutions, etc.)? Do you have any specific plans for the UK market?
Currently, as we understand it, the UK market is legally not open to STOs. This makes it problematic for us to operate and would force any US-based operator to incorporate in another country in order to conduct an STO. This poses challenges in relation to bank accounts, legal costs, etc. But generally, we are interested to speak with UK real estate developers and real estate consultants who are interested in working with us to find a legally realistic way to move forward in the UK.