In our most recent interview, we discussed why today's timing is just right for Security Token Offerings. There are plenty of industries that are ripe for disruption with digitized securities, and real estate is one of the most prominent examples. The term "real estate tokenization" has become somewhat ubiquitous in the blockchain technology space.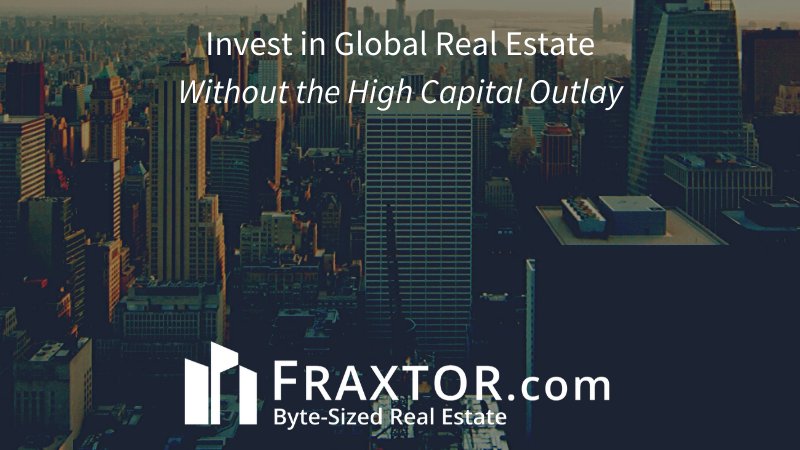 Tokenization is the process of digitizing a fractional ownership interest in an asset with a blockchain-based token. The person that owns the token, which is something determined by the knowledge of a private key (or having a blockchain wallet), owns a piece of whatever asset is associated with the token.
In recent decades, securitization has had some success in the Real Estate market. But the token-based way of engaging in such transactions promises to go even further in transforming the purchase, holding, and sale of real property.
The most promising advantage, that tokenization brings, is the overall democratisation of this previously very capital intensive industry, says Oliver Siah, CEO and Co-Founder of Fraxtor Capital. Oliver has more than a decade of experience in Real Estate Investment Management, primarily focused on commercial and industrial real estate. He holds a Bachelor of Engineering in Aeronautical Engineering from the University of New South Wales, a Bachelor of Science in Accounting and Finance from the University of London, a Master of Science in Real Estate from the National University of Singapore, and a Master of Business Administration from the Imperial College London.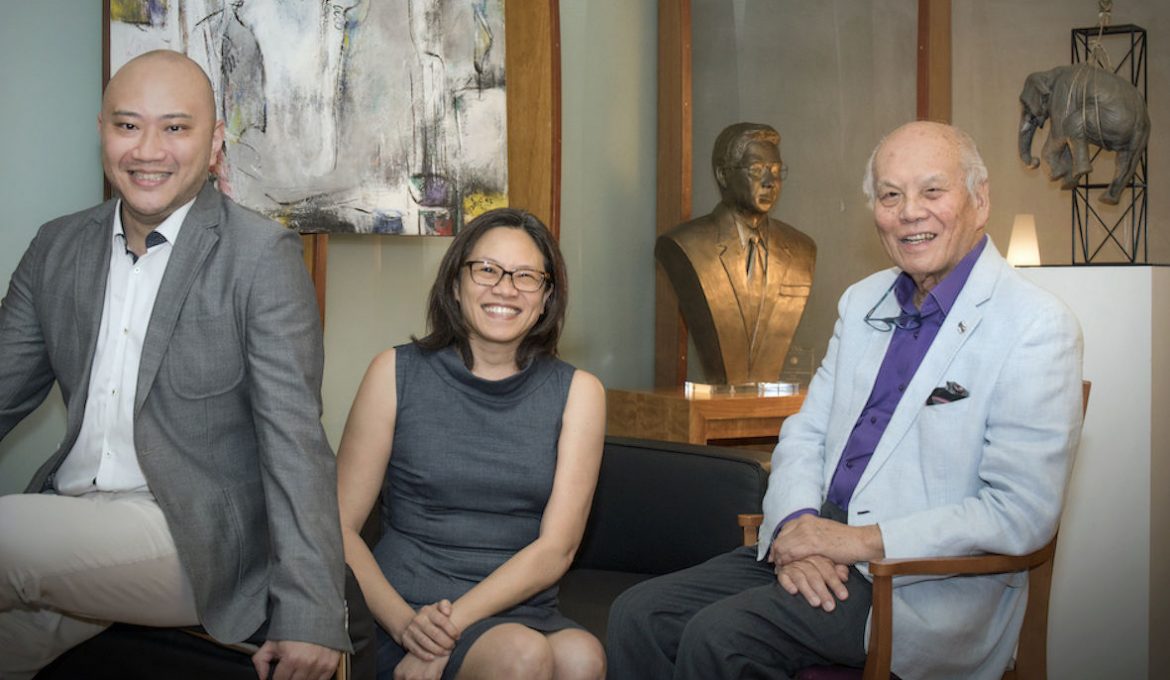 The founding team of Fraxtor: Oliver Siah, Rachel Teo, Daniel Teo
Mr. Siah spoke with BitCourier regarding recent moves within the blockchain-based Real Estate investment market and Fraxtor work with emerging technologies.
BitCourier: What prompted the creation of the Fraxtor?
Oliver Siah: Together with my Co-Founder, Rachel Teo, we started Fraxtor about 4 years ago to create a platform that democratises real estate investments. Through my personal experiences, I found that investing in Real Estate is very difficult. The high capital outlay, the illiquidity of the investment, and the lack of access to quality real estate made it prohibitive for the average investor to invest in real estate. Fraxtor was founded to tackle these pain points by creating hassle-free byte-sized real estate investments for investors.
BitCourier: What target user did you have in mind? Were you focused on small funds, or individual investors at first? What is the smallest amount that can be invested in a single deal?
Oliver Siah: Our target users are Mass Affluent Investors. These are young tech-savvy professionals who have not accumulated enough wealth to invest in quality real estate products directly.
We focused on individual investors first. This is aligned with our goal of democratising real estate investment. Our Byte-Sized Real Estate investments start from a minimum investment quantum of S$20,000 (~£11,250). We see this entry range to be small enough for the Mass Affluent Investors and is big enough to withstand the transactional frictions of the financial system.
BitCourier: What is your opinion on the current state of the tokenization of real estate? What challenges does the industry face when using blockchain for digitizing assets?
Oliver Siah: The adoption of Tokenisation of real estate is slow. We found that there is a steep learning curve for most investors when considering a security token offering. Most investors spend more time asking us about the intricacies of the tokenisation process instead of the merits of the investment.
Apart from investor education, we do not see many challenges in using blockchain for digitizing assets. We noticed that the regulators in Singapore have become more comfortable with the technology.
BitCourier: What has interest/momentum been like recently? Did COVID19 affect your business?
Oliver Siah: We have noticed varying interest in our product range. Our Singapore based real estate projects sell like hotcakes. But interest in our UK project was lukewarm.
COVID-19 did affect our business. Our development projects were stalled due to the lockdown and safe distancing measures. We took the time to upgrade our platform and develop more features.
BitCourier: Can you tell us more about the Fraxtor Digital Platform? What features do you provide for the investor? How frequently does the investor get a chance to withdraw dividends?
Oliver Siah: The Fraxtor Platform is a real estate co-investment platform. It allows users to sign up for an account online using facial recognition technology and invest in real estate products easily with a click of a mouse.
For our development properties, investors will get their returns at the end of the term of the investment. This happens when the properties are developed and sold.
For our investment properties, investors will get their returns periodically throughout the term of the investment. This can be quarterly or half-yearly, depending on the terms of the investment,
BitCourier: The Real Estate market is obviously very large and diversified. What is your investment focus? How do you source your deals?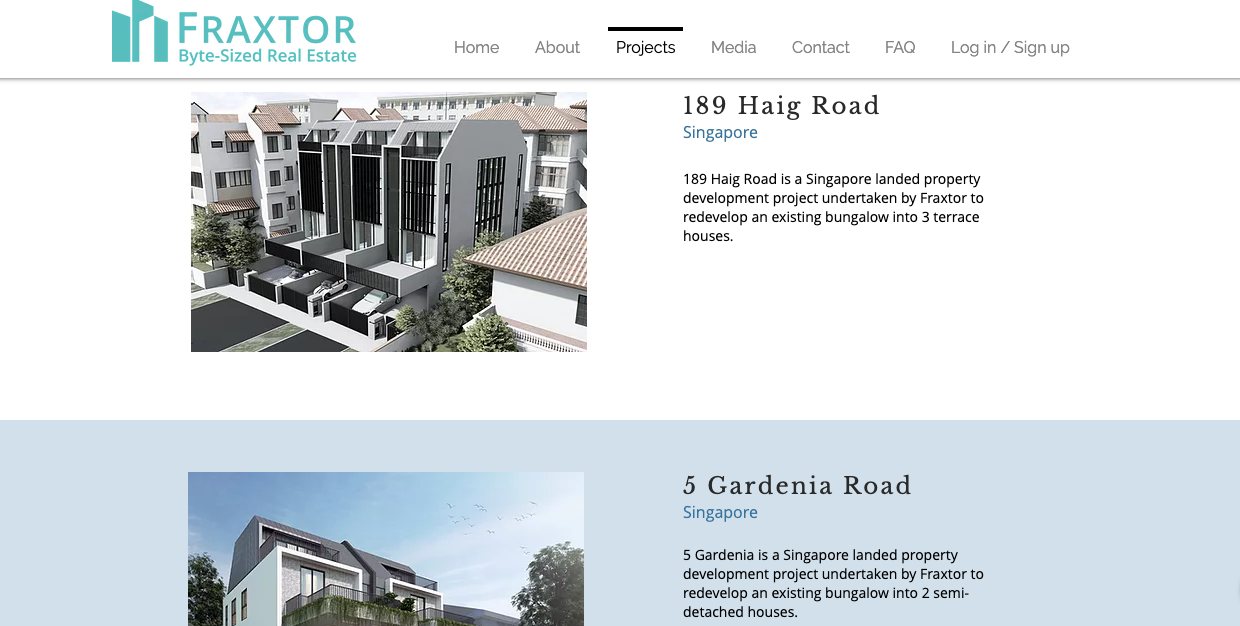 Oliver Siah: We focus on deals that are too large for the individual investor but yet too small for the big funds to be interested in. This ranges from between $5million to $20million. We are opened to all sorts of real estate in any jurisdiction as long as there is a demand from our investors.
We source our deals through our extensive network of real estate professionals and fund managers.
BitCourier: I wonder can UK-based users become investors in Fraxtor? Should a person be accredited by some authority to participate?
Oliver Siah: Fraxtor can accommodate UK based investors. In fact, we have already onboarded Australian based investors.
All investors have to qualify as Accredited Investors based on the Monetary of Authority of Singapore Regulations. They must have at least S$1,000,000 (~£560,000) in net financial assets or make more than S$300,000 (~£170,000) in the last 12-months.
BitCourier: What are the most advanced markets in terms of legislation around real estate tokenization and co-investment? Do you plan to extend your business beyond Singapore and Berlin?
Oliver Siah: I feel that the regulations in Singapore are very progressive when it comes to tokenisation of real estate. There are no restrictions in terms of crypto-currencies or crypto-assets.
We have plans to venture into Australia and Hong Kong in the near term.
BitCourier: What kind of partnerships are you looking for (integrations, solutions, etc.)? Do you have any specific plans for the UK market?
Oliver Siah: We are looking for overseas partners who can help us to penetrate those markets. This can include fund managers and other platforms overseas.
We do not have any specific plans for the UK market.