Cryptocurrency adoption in Africa is growing rapidly. On a continent that already embraces mobile money, virtual currency economy offers advantages for a young, tech-savvy population. The unexpected rise of remote job openings in combination with the total deficit of IT staff globally creates an opportunity for newcomers.
In the UK, only 11% of businesses expect to be able to hire the tech professionals they need. And the situation is even worse in the blockchain industry companies.
Our team was lucky to have a conversation with Allan Katongole, Head of Technical Training at Web3Bridge. Web3Bridge is an African organisation that offers free Web3 and Dapp development training to industry newcomers.
BitCourier: Who is the person doing an interview on your side (full name, position, professional background)
Name: Allan Katongole
Position: Head of Technical Training
Professional Background: Senior Software Engineer at Savannah Uganda with 2 years experience Building Blockchain products, 6 years experience as a Backend and DevOps Engineer with Proficiency in Python, Javascript, and Java.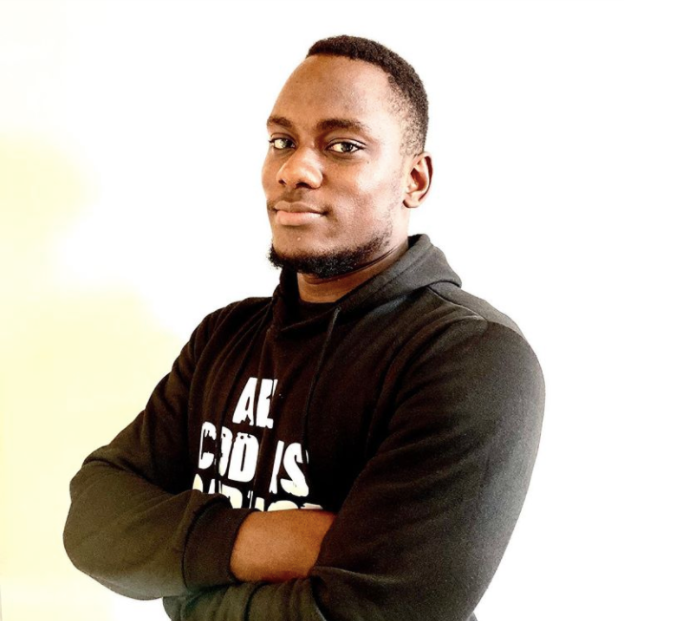 Allan Katongole
BitCourier: What is the story behind Web3bridge? How did you come up with the idea?
Allan Katongole: Web3Bridge started out as an idea that was born out of the tweet made by Joseph Lubin (Ethereum Joseph) in October 2019 announcing the 1million dev target by Ethereum and this gave the project director (Awosika Ayodeji) the opportunity to design a pilot program called 500NigeriaDevs4ETH which later grew and after a number of reviews became Web3bridge.
Web3Bridge was a rebrand of 500NigeriaDevs after a fruitful interaction between Ayodeji and me in the gitcoin KERNEL Genesis Block Fellowship. We both shared similar sentiments on developer education in Africa, especially around the web3 space.
BitCourier: How was the initial response when you launched? Who became your first students?
Allan Katongole: The initial response from those who were first informed was welcoming, it was as if people were already looking forward to something like this but didn't know where and when it would come from.
We had very interesting students, a number of those who are currently contributing resourcefully into the web3 space as blockchain engineers, volunteer mentors, and content writers both in and out of Africa.
BitCourier: Is Web3bridge a non-profit organisation or a business corporation?
Allan Katongole: Web3Bridge is a non-profit organisation providing free developer training to Africans.
BitCourier: What has interest/momentum been like recently? Did COVID-19 affect your business?
Allan Katongole: Covid-19 greatly affected operations since there were plans of moving to a physical location in Lagos to further bolster operations. There has been great interest in the recent times recorded from the growth in applications for the current cohort. The team however can only efficiently handle a limited number of participants per cohort at the moment.
BitCourier: Do you agree with the statement that cryptocurrency is the future of Africa's economy? Do you think it will be adopted in the following decade?
Allan Katongole: Yes, 66% of the population in Africa is unbanked according to the Microsoft News Center. These people require access to financial services. Cryptocurrency and De-Fi Applications are showing great promise and traction to deliver this milestone.
Adoption should steadily increase in the coming decade.
BitCourier: Your website states that you have deployed 3 fully completed Dapps. Do you mind sharing them with our readers? Which one are you the proudest of?
Allan Katongole: Presently a number of the dapps are going through an iteration of fixes and fine tuning before making a full announcement to the community.
However, we are presently conducting community testing for safekeep and we are super hyped about the project. Safekeep is designed as a safe haven to secure users' funds against private key loss, the demise of asset owner and loss or compromise of hardware holding user's wallets. These assets are transferred to the owners next of kin if the owner isn't showing up for a period of time. We will be happy to release details about the remaining 2 dapps as soon as possible.
BitCourier: Do you think learning Web3 development is a good way for web developers to move forward through their careers? Are Web3 jobs more well paid on average?
Allan Katongole: Yes, learning web3 development is a great way for developers and engineers to grasp and solidify key Computer Science principles that are less often used in Web2 development. This paradigm shift fosters conversations that are geared towards improving the general web experience for users.
Not really, Web3 jobs aren't well paid on average since most of the technology is still under active development and most of the companies are either in the StartUp or Growing phase.
BitCourier: What kind of partnerships are you looking for (integrations, solutions, etc.)?
Allan Katongole: We are presently looking for integration partners in the space who will be open to guaranteeing placements for our graduates. We are also looking for financial partners to fund some of our activities and we are looking for solution partners as well.
BitCourier: Can UK-based users become your students? Or is it an exclusive offer for Africans?
Allan Katongole: Web3bridge was primarily designed for Africans, however, we have had Indians join the cohorts before and we will be open to take students from the UK who are interested in learning with us