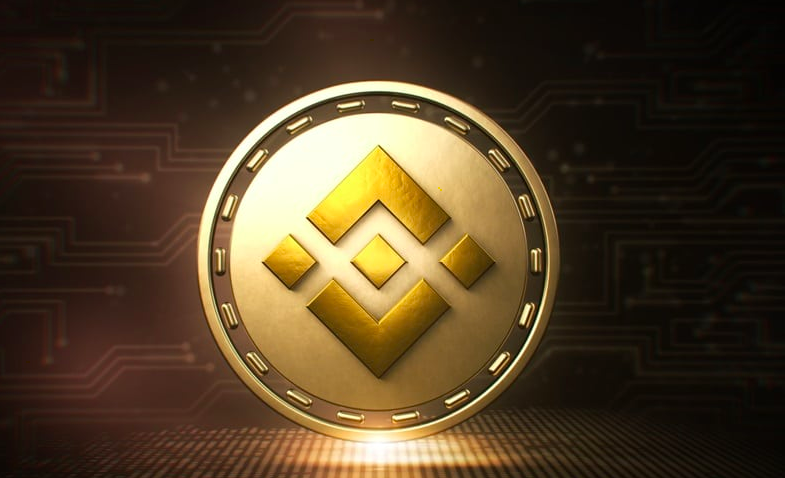 Where to buy Binance coin in the UK? The simple answer is on the Binance exchange. And in this article, we are going to highlight each step on how to purchase BNB on Binance.
Table of Contents
What is Binance Coin?
Binance Coin (BNB) is the native token of the Binance Exchange. It was used to fund the creation of the exchange itself through an ICO and offers users a potentially useful range of features.
Offers discounts when used to pay Binance fees
Can be traded on Binance for other coins
A native coin of the decentralized Binance exchange
Binance Coin can also be used to pay for travel expenses (such as hotels and flights booking), to buy virtual gifts, to shop using a credit card, and more.
How to Buy BNB?
Binance exchange provides several payment options for you to invest in their native coin:
Buy BNB with Bank Transfer Buy stablecoins listed on Binance by wiring money from your account to the providers of these coins. You can then use these stable coins to buy BNB on the Binance exchange.
Buy BNB with Credit Card You can directly purchase BNB with a credit card on Binance.
Trade other crypto coins to buy BNB Do you hold other cryptocurrencies? Binance supports the deposit of more than 150 cryptocurrencies, and there is a long list of which you can exchange for BNB at some of the best rates in the market.
Before buying don't forget to check BNB to GBP price.
Buy BNB with fiat on Binance
Assuming you want to buy BNB with GBP, Euro, or USD. Here is what you need to do:
First of all, you need to register and create your account.
Since you are going to deal with fiat transactions, you need to complete your account verification/KYC. If you have not done that yet, please complete your KYC.
Please make sure that the KYC information used for identity verification on the exchange is the same for your bank account through which you make the transfer.
Go to Funds > Deposits and select your desired fiat currency (in this case, GBP). Then specify a deposit amount and click on the Submit button. You'll be shown the information you'll need to submit to the bank where you will make a wire transfer.
Go to your bank to complete the deposit
You have 20 days to do so. Please make sure that the information you entered in your account verification on Binance and your deposit details are the same as the info you provided to your bank, to avoid inconveniences.
Check your Binance account
Go to Funds, then click Transaction History to see the status of your deposit.
Use the deposited GBP to buy the Binance coin. To place an order, go to Exchange > Basic. On the top right corner, select FIAT and search for BNB. The BNB/GBP trading pair should appear.

Select your type of order, enter the amount you want to buy, and place the order:
Buy BNB with Cryptocurrency
Assuming that you already have BTC or some other coin in your private wallet and wanna spend them in order to trade them for BNB. Follow this guide:
No verification is required on Binance for crypto-to-crypto operations with withdrawals below 2 BTC per day.
Deposit cryptocurrency.
In order to make your deposit, go to the navigation bar at the top of the website and click Funds > Deposits. A search bar should appear on your screen. Enter the ticker (BTC for Bitcoin, ETH for Ethereum, etc.) for the cryptocurrency you wish to deposit and select it from the drop-down menu.
The deposit address for the cryptocurrency you selected should be displayed at this point. The address will be a string of numbers and letters (both lowercase and uppercase). Copy the full address and go to your private wallet where you store your coins. Send the amount you wish to deposit to the address you just copied.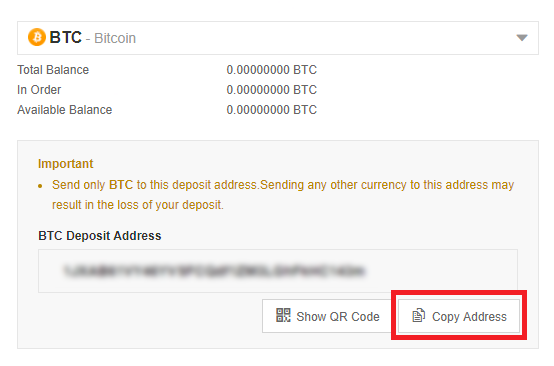 Check your balance
In order to check your balance, go to Funds > Balances in the navigation bar at the top of the website. If you would only like to see the coins which have a balance of over 0.001 BTC, click on Hide small assets option. If your deposit has already been processed, the coin and amount will appear on the list.
Buy Binance Coin (BNB)
To place an order, go to Exchange > Basic. On the top right corner, select BTC and search for BNB, which is the ticker for Binance Coin. The BNB/BTC trading pair should appear.

After clicking on the trading pair, a price chart will appear in the center. You can place your buy order under the chart. Here you can select what type of order you would like to open:
If you want to buy BNB when it reaches a specific price, use the Limit order. Enter the desired price (in BTC) and the amount of BNB you want to buy, then click the Buy BNB button. It may take some time to complete this order.
If you want to buy BNB at its current price, select the Market order, and enter the amount of BNB you wish to buy. The order should be executed almost instantly and the BNB will be added to your balance soon.
If you want to buy BNB coin once the price reaches a specified price, select the Stop-Limit.

However, Binance is not the only available option. There are some other exchanges that also trade BNB:
Summary
Congratulations! Now you know how to trade on Binance and how to buy the Binance account using any currency you want, of course, it should be supported by the exchange.