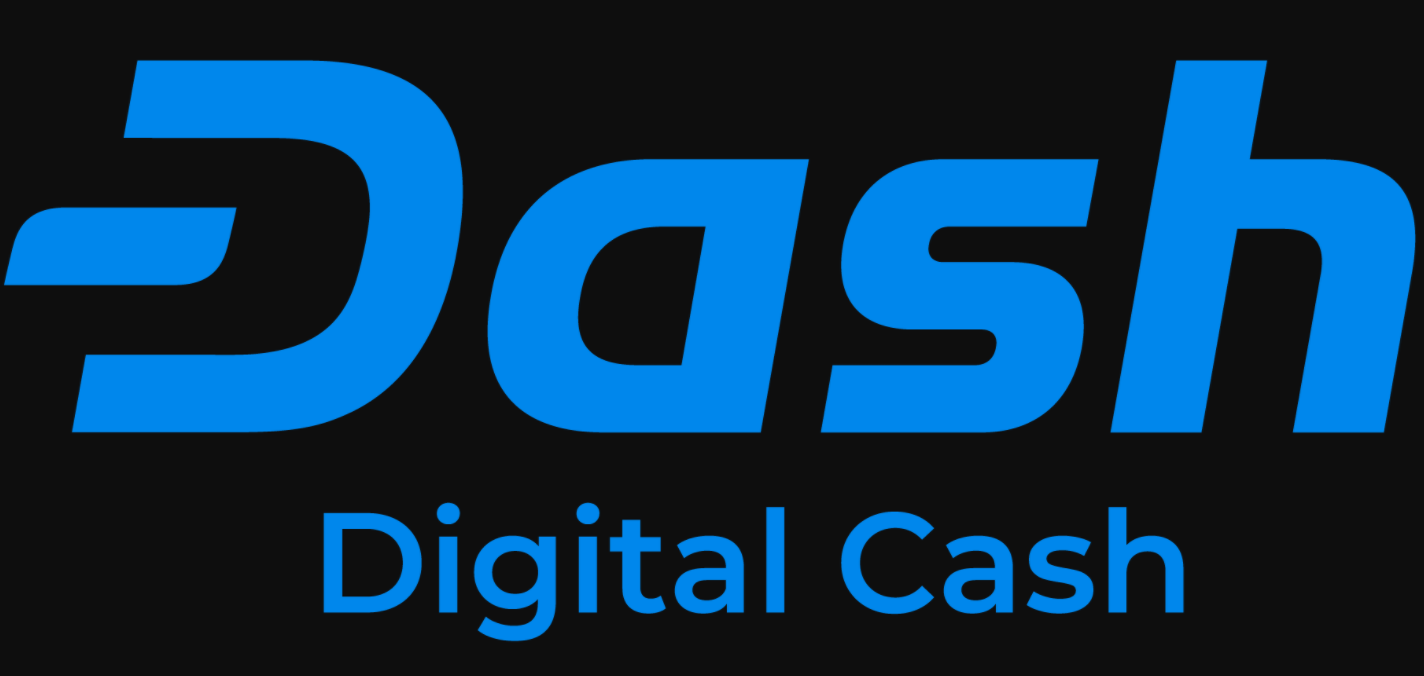 Are you trying to find the best place to buy DASH in the UK? Then this is the right place to be as we are going to share multiple options on how to get it done.
'Digital cash' or DASH is continuously upgrading its infrastructure and protocol to enhance its ease of use. Due to its continuous development with a team of more than 40 people actively working on its behalf, it is proving to be promising crypto that is expected to be a long-term player in the world of cryptos.
Table of Contents
Quick guide: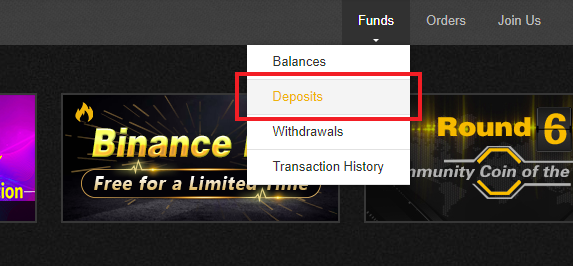 Get a DASH private wallet and create a new address.
Create your account within an exchange like Binance.
Deposit your account.
Place a DASH order.
Transfer your new coins to your private wallet.
Where to buy DASH in the UK?
Binance


Binance has an excellent reputation in the blockchain community due to its multiple-coin offerings, various trading options, low trading fees as well as high standards of security and safety requirements of the platform.
This is one of the best marketplaces to shop for DASH. And here is the detailed guide on how to do it.
Trade DASH for cryptocurrency
1. Register your account. It will take you just a few minutes to create an account. No verification is required on Binance for withdrawals below 2 BTC per day as well as for crypto-to-crypto transactions. And the exchange also offers a mobile app for both iOS and Android devices.
2. Make a deposit. The most convenient cryptocurrencies to deposit are Bitcoin (BTC) and Ethereum (ETH). They both have trading pairs with the vast majority of cryptocurrencies listed on Binance including DASH. Assuming that you already have one of them in your private wallet.
In order to make your deposit, go to the navigation bar at the top of the website and click Funds > Deposits.
Enter the ticker (BTC for Bitcoin, ETH for Ethereum) for the cryptocurrency you wish to deposit and select it from the drop-down menu.
A deposit address for the cryptocurrency you selected will be displayed. Copy the whole address string and send the amount you wish to deposit to this address. It may take some time to complete the transfer, so don't expect the funds to be available on your Binance account instantly.
3. Place your order. After you have funded your account, you can start your trading and buy your first Dash. To place an order, go to the Markets page.
On the top right corner, select BTC (or ETH) and search for DASH. The DASH/BTC trading pair should appear. Click on the trading pair to view the price chart. You can place your buy order under the chart:
Select the desired type of order (Limit, Market, Stop-Market)
Enter the amount of DASH you want to buy
Click the Buy DASH button.
4. Transfer new coins to your private wallet. It is not recommended to long-store any money on any exchange. That's why you should get your external DASH wallet and transfer the new coins there. This is just a common safety suggestion to be sure that your money is in a secure place.
Buy Dash with GBP
This option may not be as straightforward as the previous one. However, you might still prefer to use a bank transfer to buy crypto, especially if you don't have any BTC or ETH.
Register your account. Firstly, you need to create an account on Binance.
Verify your account. In order to get access to fiat transactions, you need to verify your identity and address by providing a copy of your document like a driving license.
Deposit your Binance account. Using SEPA or Faster Payments you can deposit your account.
Buy stablecoins. Since it is not possible to buy DASH directly with GBP, you firstly need to purchase a stablecoin (USDT or BUSD) or BNB, a native Binance token. The last one will also help you save some money on trading fees.
Place a buy order. Now you can use the newly bought coin to trade for DASH.
Transfer coins to your private wallet. Once you purchased DASH, don't forget to send the money to your private wallet.
CEX.IO


CEX.IO is another popular exchange based in London, UK. It offers a big variety of listed coins as well as multiple payment methods.
Buy Dash with Credit Card
CEX.IO provides a unique experience of buying Dash coins with credit cards. You can take any VISA/MasterCard from your pocket, add it to your CEX.IO profile and buy 'Digital cash' with the card funds. Here is what you need to do:
Create your account on CEX.IO.
Deposit your funds with your debit/credit card.
Place your buy order.
Transfer the coins to your private wallet.
Buy Dash with a Bank Transfer
Sign up for an account
Click the green DEPOSIT button in the top right corner
Choose GBP as the currency, and enter the amount.
Follow the instructions to link your bank account
Place an order to buy your crypto
Create a new private wallet for the new crypto.
Transfer the coins from the exchange to your private wallet.
Bitfinex


Bitfinex is a Hong Kong operated cryptocurrency exchange that has been in operation since late 2012. The exchange only accepts fiat deposits in EUR, JPY, GBP, and USD. Fiat deposits can be made through a wire transfer only.
Free deposits and fairly cheap withdrawals are available for Bitcoin, Litecoin, Ethereum, Zcash, Monero, Dash, Ripple, Iota, EOS, and an additional 80+ assets.
Trade Dash for cryptocurrency
Create a Bitfinex account.
Fund your Bitfinex wallet with BTC.
Click Deposit on the top bar menu
Click Bitcoin
Copy your Exchange Wallet address
Send Bitcoin to this address, and wait for the transaction to receive the required confirmations
Open your buy order.
Use the Trading menu option in the top-right of the screen to select DASH then DASH/BTC.
Select the order type and complete the Order Form.
Use the green button above AMOUNT DASH to use as much of your BTC balance as possible in the order, unless you wish to keep some Bitcoin on the exchange for other trades
Click Exchange Buy to send your order to market, and wait for it to be filled.
When your order is fulfilled, your coins will appear in your Wallets area.
Transfer the newly purchased coins to your private wallet.
Bitpanda


BitPanda allows you to buy Dash using your credit card, Skrill account, SEPA transfer, or SOFORT transfer. Buying on Bitpanda requires verification and buying limits are relatively low.
Buy Dash with a bank transfer or a credit card
Sign up to Bitpanda.
Verify your new account.
Deposit funds. Verified accounts can deposit with SEPA, GIROPAY/EPS, iDEAL, SOFORT, NETELLER, Skrill, Zimpler, Visa, and Mastercard to their Euro Wallet.
Click on the Deposit button on the navigation bar at the top of the page.
Choose the right Fiat Wallet corresponding to the currency you wish to deposit.
Select a payment provider
Choose the amount you want to deposit and click on Go To Summary.
After forgoing your right of withdrawal and confirming that the payment method is yours, click Make a deposit. You will receive an SMS-PIN (not with bank transfers), enter it, and confirm it.
You will be redirected to the website of the chosen payment provider, or get the payment details for bank transfers. After completing your payment, you will be redirected back to Bitpanda, and the amount will be credited to your Fiat Wallet.
Purchase your crypto.
Click on Trade on the top right
Click Buy
Select the cryptocurrency and your wallet
Select your favored Fiat Wallet
Choose the amount you want to buy
In the final step, you can see a summary of your order. Click Buy now to complete your purchase
Transfer your crypto to a private wallet.
What is DASH?
Dash is the product of developer Evan Duffield and was originally released under the title "XCoin" in 2014. The project was soon retitled "Darkcoin," but it wasn't until 2015 that the currency was renamed to its current title.
DASH is based on Bitcoin's code, however, It contains a second layer of improvements. The new coin uses what is referred to as a two-tier incentivized network of masternodes and miners. Miners secure the network with a protocol known as "proof of work," while masternodes are used to handle many of the platform's additional features.
Masternodes are holders that have at least 1,000 DASH and are monetarily rewarded when new blocks are discovered as an incentive to keep their funds and help govern the network.
Dash gives you the option to use a PrivateSend transaction and masks your wallet address. PrivateSend transactions involve pass-throughs from multiple masternodes, which masks your wallet address. When you use PrivateSend, it's impossible to trace the amount of money you send because the item recorded on the blockchain uses a masked wallet address.
InstantSend transaction is another innovation of this cryptocurrency. One of the largest problems with using Bitcoin as a fiat currency alternative is the amount of time each transaction takes to finalize. The currency needs to pass through multiple miners before it gets recorded on the blockchain. Miners are more expensive to run, so there are fewer of them to complete transactions. The average Bitcoin transaction takes about 10 minutes to complete, which makes Bitcoin an unreliable solution for everyday usage.
Dash solves this problem by using the masternode technology. There are many more masternodes than miners on the Dash network so transactions are fulfilled faster. The average InstaSend transaction takes about 1 second to complete. You pay a bit more in fees for an instant transaction but the average standard Dash transaction still only takes about 2.5 minutes — an improvement over Bitcoin.
Best wallets to store DASH
It's important to store DASH away from an exchange. It should be stored in a digital wallet. These wallets take many forms and are necessary in order to keep your funds secure.
If you are holding a large amount of Dash for the long term, then you should use a hardware wallet like Ledger or Trezor. If you are holding a small amount for a shorter span, you can use the official Dash iOS wallet or Coinomi wallet.
Summary
'Digital cash' has been around for some time and there are multiple exchanges that have listed this coin. Each of the above-listed platforms is unique and reliable with its own set of payment methods and trading fees. You just need to make your choice based on your requirements and get those coins into your pocket.