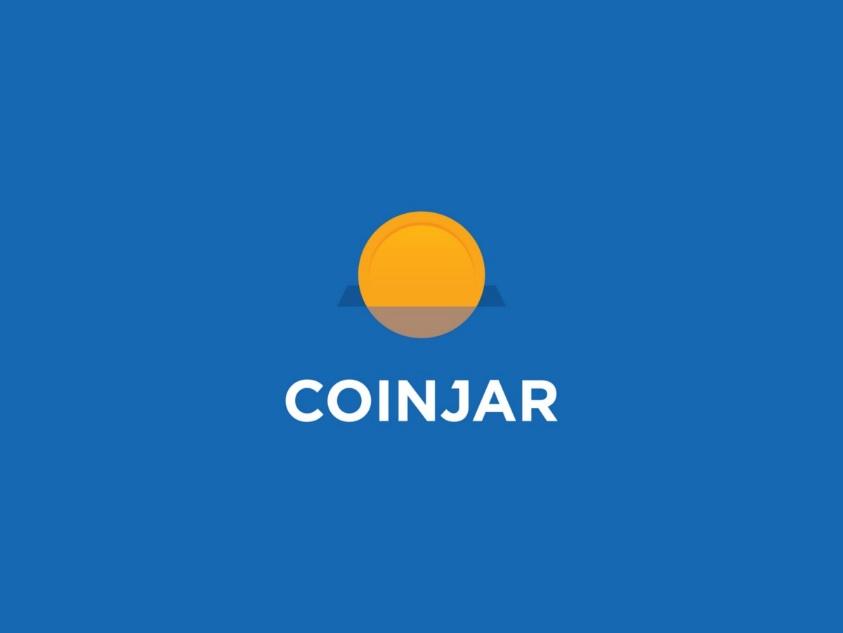 The introduction of cryptocurrency was the most significant transformation in the world of money. This transformation led to the introduction of new platforms that allow traders to buy, sell, or hold their newly acquired crypto as they wait to capitalize on the volatile crypto markets. Some companies found a market gap in a secure online platform to cater to the needs of crypto-traders.

CoinJar is an Australian-based crypto exchange platform that is very popular among crypto traders in the United Kingdom, Australia, and other regions. It acts as a trading platform for cryptocurrency enthusiasts who want to buy or sell digital assets. CoinJar is fully licensed and legally operating in these regions.
This CoinJar Review will analyze its features, products, supported cryptocurrencies, registration, and verification, payment methods, pros, and cons, and provide a final verdict about it.
Table of Contents
Coinjar Overview
CoinJar is a crypto exchange project launched in 2013 by Asher Tan (CEO), Ryan Zhou (COO) to serve Australian investors' needs who wanted a share of the crypto markets. It is headquartered in Melbourne, Victoria. CoinJar Group of Companies operates under an Australian license and is mandated to regulate NPS Payment Services Pty Ltd, the company responsible for Australian customers' local payment settlement. EML Payment Solutions Limited is tasked with CoinJar Swipe's issuance with CoinJar UK Limited operates CoinJar Digital Currency and Exchange Services, including mobile applications. Only CoinJar UK Limited has a license to serve customers in England and Wales. CoinJar operations are backed by some top-tier investors in the crypto industry, such as Boost VC, BlackBird Ventures, and Digital Currency Group.
CoinJar Exchange operates under three auction windows; real-time API access, low and transparent fees, customizable user interface and layout, and HFT-ready daily. Traders enjoy reliable customer support and light and dark modes while trading in the CoinJar platform. Numerous traders' platforms have named CoinJar a trusted and reputable crypto exchange with products such as crypto EFTPOS cards, CoinJar Wallet, and crypto debit cards available to over 400,000 traders. It has recorded over $1.5 Billion transactions using cryptocurrencies such as Bitcoin, Litecoin, Ethereum, Zcash, and Ripple. CoinJar is famous as a cryptocurrency exchange broker where traders can buy and sell cryptocurrencies. It also offers access to cryptocurrency index fund features.
Features
Now that you are familiar with the CoinJar Exchange platform, it would be great to review some of the noticeable features.
Multi-currency deposits: CoinJar allows users to make their deposits in both cryptocurrencies and fiat money. Besides, traders can trade different pairs of crypto/fiat money.
Mobile Trading App: Traders can trade while on the move they can access a mobile app on both Android and iOS platforms.
Reliable Customer Support: CoinJar boasts a supportive customer care team and a comprehensive knowledge base that addresses all customer queries.
Custody and Security: CoinJar uses multi-sig technology to create a safe trading environment for everyone. It also stores 90% of digital assets held by users in secure offline locations.
Customizable interface and layout – Users can customer their CoinJar Exchange user panel according to their preferences.
Coinjar Products
CoinJar Wallet
It is a free mobile app that is available for Android and iOS devices. CoinJar mobile app users have access to all features accessible in the web version and crypto wallet. It allows traders to access all account functionalities while on the go and manage all their cryptocurrencies. Be sure to keep trading even when you are traveling.
CoinJar Swipe Card
CoinJar makes the life of traders easier through its crypto debit card product. The CoinJar Swipe Card allows users to make payments using their cryptocurrencies in their CoinJar wallet in businesses that accept EFTPOS payments in Australia. Besides, users can withdraw cash at ATMs or Merchants. No transaction fee is charged when using the CoinJar Swipe card.
CoinJar Exchange Platform
CoinJar Exchange is a crypto trading platform that allows traders to analyze live crypto charts and make guided-decision on which cryptocurrency to buy or sell. This one of the most extensive products from CoinJar and comes with an easy-to-use and sleek interface. It doesn't offer complex features such as drawing tools, order types, or advanced indicators, which are popular in modern crypto trading exchanges.
CoinJar Fiat-to-Crypto Exchange
This platform is one of the oldest products of CoinJar that allows users to buy and sell crypto using Fiat currencies. It is different from the earlier discussed CoinJar Exchange, which is a purely crypto trading exchange. Transactions fees of this fiat exchange platform differ from CoinJar Exchange.
Supported Countries
CoinJar Exchange is registered in England, Wales, and Australia to serve traders in the larger United Kingdom and Australia. However, traders from other countries can access CoinJar products depending on their existing local regulations.
Supported Cryptocurrencies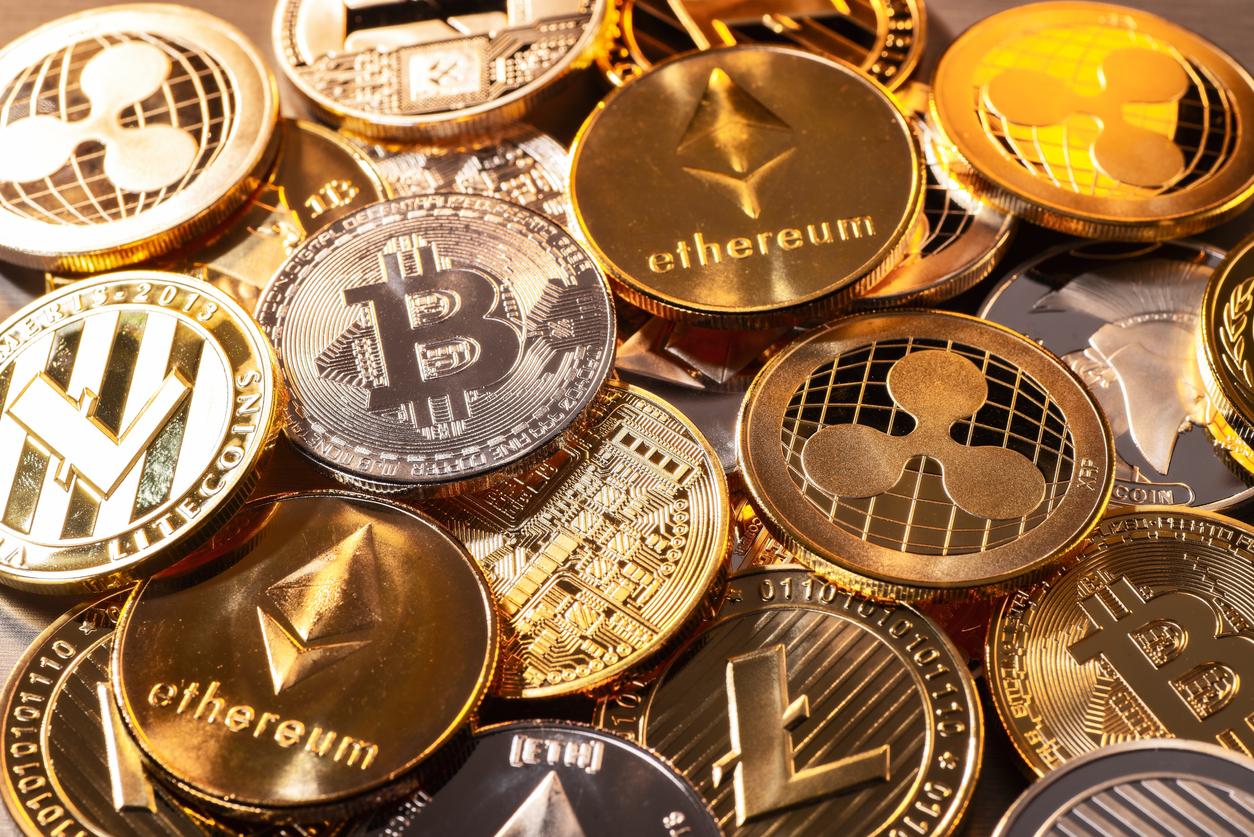 CoinJAr exchange's main goal is to create an exceptional environment for traders to invest and trade using cryptocurrencies. It supports individuals, professionals, and institutional traders who want to trade using cryptos. You can access the list of supported cryptocurrencies from your CoinJar account under the Buy/Sell page. The supported cryptocurrencies include:
Bitcoin (BTC)
Ethereum (ETH)
Litecoin (LTC)
USD Coin (USDC)
Ripple (XRP)
Maker Dai (DAI)
0x Token (ZRX)
Basic Attention Token (BAT)
Stellar Lumens (XLM)
ChainLink (LINK)
Compound (COMP)
Maker (MKR)
Yearn.finance (YFI)
OMG Network (OMG)
Uniswap (UNI)
With the emergence of new cryptocurrencies and stablecoins, the CoinJar Exchange continues to integrate new coins to serve all traders.
Payment Methods
Traders have access to various payment methods depending on their country of origin. For instance, UK residents can use Faster Payment Service (FPS) to deposit GBP into their respective accounts using UK bank transfer. However, they are limited to a £5 minimum deposit and £10,000 maximum deposit daily.
For Australia-based traders, they can use the following payment methods:
PayID: It is an instant deposit method that relies on the New Payments Platform (NPP) to credit traders' accounts with AUD. Most banks do not support this method.
BPay: It is similar to bank transfer methods. Your payments might take several days to reflect in your CoinJar account.
Blueshyft – One of the reliable payment methods you can use to fund your CoinJar account. All transactions are instant and are accessible in various locations in Australia.
Fees
Fees for trading between Australian Dollar (AUD) and crypto equals a percentage of 0.2 for takers, and for makers, it is slightly discounted to 0.15%. Trading crypto to crypto fees is very low as takers do it for free, and makers pay 0.05%. CoinJar offers very competitive trading fees as compared to other crypto exchange platforms. Besides, crypto trading in Coinjar attracts a constant fee of 1.00% for both makers and takers.
Unfortunately, these trading fees only apply to residents in Australia and the United Kingdom. Withdrawals to Australian bank accounts and altcoins are free in CoinJar Exchange. However, bitcoin withdrawals attract mining fees incurred in the blockchain depending on the amount of BTC in that block. This network fee recalculates itself at an interval of 15 minutes.
Limits & Liquidity
Liquidity refers to the speed of trading financial assets using the market prices. Traders measure their liquidity with their ability to sell a significant percentage of their financial assets at close to the current market prices. Having a liquid asset means that available buyers and sellers can transact at the current market price. Due to the existence of reliable markets in CoinJar Exchange, traders enjoy low trading fees. CoinJar keeps a close eye on the implied matching features' effects and introduces new improvements to keep the liquidity high and an accessible trading environment.
CoinJar Exchange imposes account limits to secure trader's financial assets. They include daily and monthly limits on withdrawals and deposits for both fiat currencies and digital currencies. Upon registration, traders have their limits set at zero until they finish account verification. Some of the noticeable CoinJar Swipe limits include:
25 daily transactions
10 daily uses on ATM
24-hour top-up limit of $999
Maximum balance and daily spending limits are also set at $999
How to use Coinjar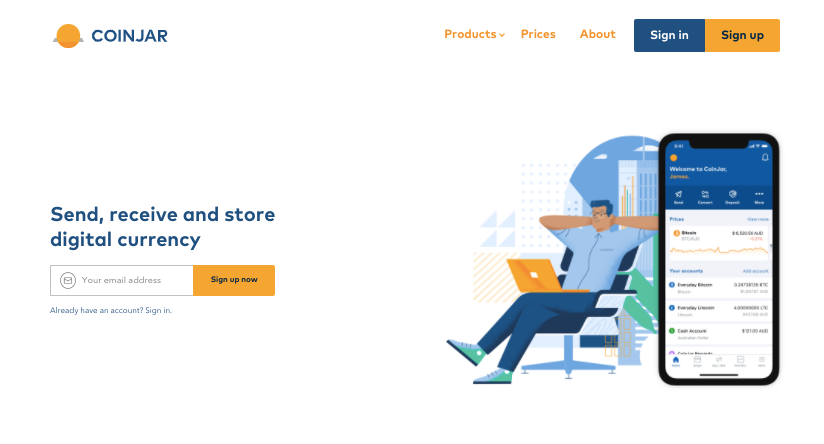 CoinJar Exchange is mainly used to buy and sell cryptocurrencies directly using your CoinJar wallet. Traders are not allowed to negotiate or set a fixed price. They can only trade using the market prices offered by the online portal. To have a better experience, you will need a verified account with the CoinJar Exchange.
Registration and Verification
Registration of new traders in the CoinJar platform is very straightforward. Here are some of the steps traders can use to register a new account:
On the CoinJar homepage, click the Sign-Up link to start the registration process.
Fill in the registration form and review the Terms and Conditions, then click Sign Up.
You can verify your email through a confirmation mail. Once done, you will be prompted to provide a username and a photo. The last step is country of residence and verification of your mobile number.
Once you are done with your CoinJar Exchange account registration, you will need to verify your account to start trading. Account verification is done using the CoinJar mobile app. To verify your account, you will need to confirm your legal identity and address and take a picture of your identity document and provide proof of residence. The final step is marked by taking a selfie for comparison with earlier uploaded photos. CoinJar uses these details to verify you and, after that, notify you through an approval email.
How to Buy Crypto
Once you have your account verified, traders can buy or sell supported cryptocurrencies in CoinJar. However, the big question is, How do you buy crypto in CoinJar?
Well:
Traders and investors can buy supported cryptocurrencies using fiat currencies, Australian Dollar (AUD), and British Pound (GBP). In your user panel, you can buy cryptocurrencies by going to the Buy/Sell page. This panel will give you live markets for cryptocurrencies.
CoinJar Rewards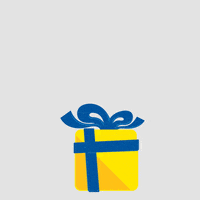 Since the introduction of cryptocurrencies and decentralized exchanges (DEXs), incentives are a welcoming gift to new users. Besides, existing users have access to various reward programs which reward their loyalty. Some of the CoinJar Rewards include:
CoinJar Referral Program: Users earn rewards when they invite their friends and family to become members of the CoinJar platform. They are rewarded with 500 CoinJar Reward Points once someone registers and verifies their account. These points are redeemable under CoinJar Rewards Store or used as transaction fees.
CoinJar Swipe Purchases: Users earn 5 points for every transaction they make using CoinJar Swipe Card.
Payment Points: Users earn a point for every dollar payment they make from CoinJar to an external BPay service.
Bitcoin Rewards: Users are awarded 500 points per every BTC they trade in CoinJar Exchange.
Coinjar Wallet
CoinJar offers a crypto wallet that supports different tokens available in the Exchange platform. CoinJar ensures the safety of traders' financial assets by storing their digital assets offline. Traders can access their trading accounts through the CoinJar Wallet, which doubles as the mobile app for CoinJar. Since crypto wallets are vulnerable to cyber-attacks, hardware wallets are recommended.
Mobile App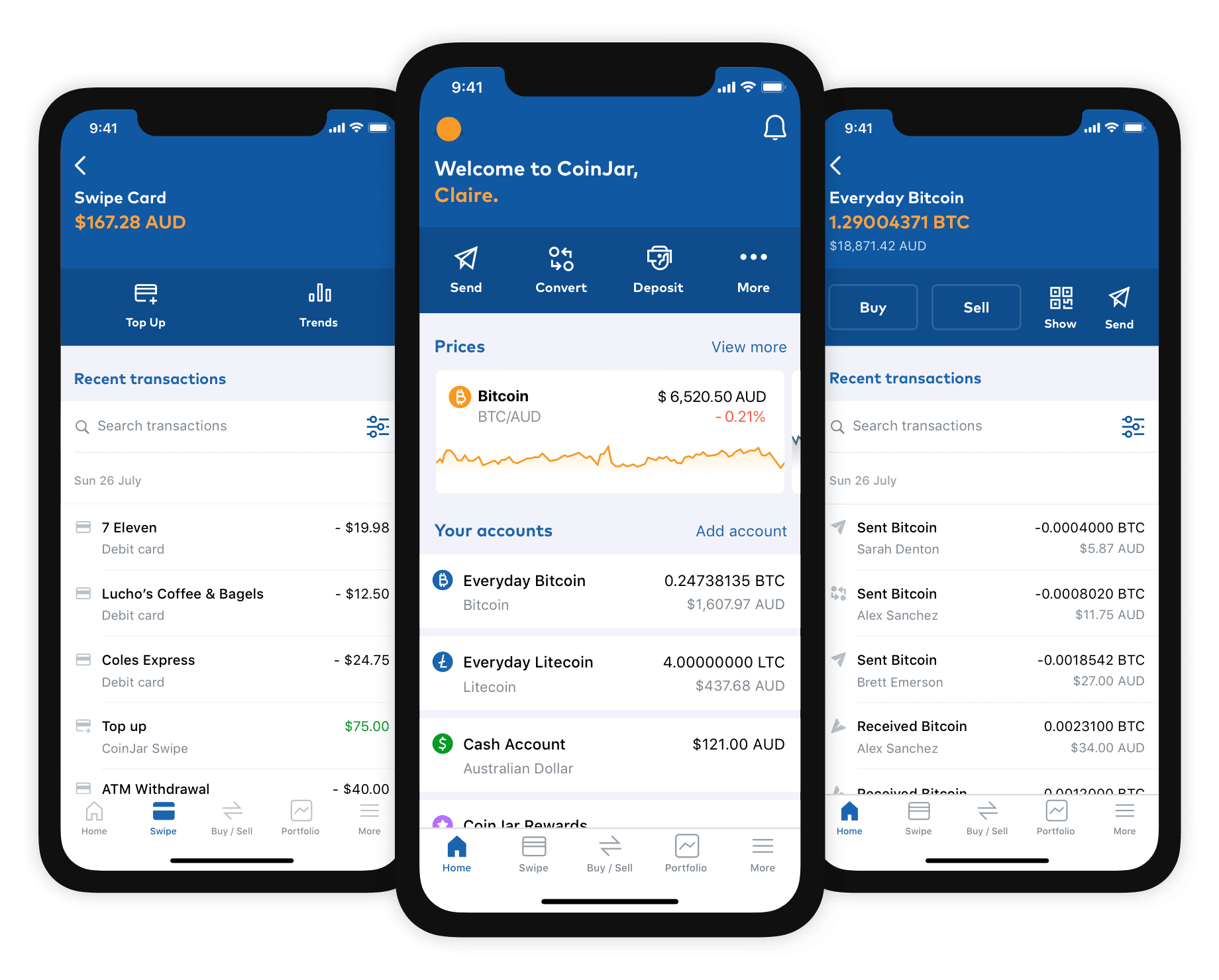 Technological changes that are happening today are geared towards bringing the outside world to your home's comfort. Traders have access to a Mobile App, which doubles as a CoinJar Wallet. It is compatible with both Android and iOS devices. With the mobile app, a trader will be able to sell, buy, trade, access their trading records, and access market trends. This app is secured through a 2-FA authentication app and fingerprint/face authentication features.
Security
Today, when looking for a new trading platform, security features are the first consideration. CoinJar offers a safe and reliable cryptocurrency exchange platform with military-grade security features. It relies on Transport Layer Security (TLS) and data encryption for an extra security layer. CoinJar Exchange conducts regular security audits and stores 90% of traders' digital assets in offline cold wallets.
Customer support
One of the setbacks that crypto platforms are facing is reliable customer support. Some existing platforms are struggling to meet their client demands during price rallies and busy times. CoinJar Exchange uses support tickets for regular traders and phone calls for VIP customers. Unfortunately, CoinJar doesn't have live support such as live bots and phone contacts.
Is Coinjar Legit?
Before creating an account on any platform, one has to ask that one common question, is this site legit?
Here is the catch:
CoinJar is a legit crypto exchange platform that is licensed and regulated in the United Kingdom and Australia. It is open to various government audits which confirm their nature of the business. Besides, CoinJar has a comprehensive registration and verification process which helps protect traders from money laundering activities.
Pros & Cons
After a thorough review of CoinJar Exchange, we can summarize some of its strengths and weaknesses. Here is the summary:
Pros
User-friendly interface: CoinJar offers an easy-to-use website and mobile app which is friendly to both novice and experienced traders.
Fast transactions: Users enjoy fast deposits to their CoinJar accounts after the first deposit using cryptocurrencies and fiat currencies.
Multi-product platform: CoinJar offers a mixture of crypto wallet, CoinJar Swipe card, and CoinJar Exchange.
Mobile compatibility: Traders can access the CoinJar features while on the go using the CoinJar mobile app.
Security: CoinJar offers safe and secure custody of traders' digital assets using offline cold wallets and data encryption protocols.
Generous rewards: Users can earn and redeem CoinJar points when they make transactions.
Cons
Unreliable customer support: Traders can get frustrated when they are stuck and cannot reach customer support within the shortest time possible. CoinJar should provide live bots and phone call options to address traders' queries in time.
Lack of anonymity since the platform is AML and KYC compliant.
No Demo Account: CoinJar should provide traders with a free account that they can use to familiarize themselves with the platform.
What do we like about Coinjar?
CoinJar is a popular name among crypto traders in Australia and the United Kingdom. Its success can be attributed to:
Easy-to-use CoinJar platform
Crypto friendly payments
Low transaction fees when using cryptocurrencies
Simple design for beginners
FAQ
Is the verification necessary when opening a new CoinJar account?
It is mandatory to complete the verification process to access all the CoinJar platform features and start trading in CoinJar Exchange. Deposits become active after finalizing the verification steps.
What is the time frame for depositing British Pounds?
Depending on the payment method, this process can take between hours to 3 business days.
How long does it take for your withdrawals to reflect?
Since CoinJar relies on NPP payments for withdrawals, they should reflect in your account within minutes.
How do you contact customer support in CoinJar?
You can only send support tickets that take up to 24 hours to receive a reply or upgrade to the VIP program and access customer support through a phone call.
Conclusion
CoinJar comes with a simple design and a user-friendly interface that welcomes all sorts of traders/users. The CoinJar Exchange offers excellent trading tools which can help traders to maximize their profits. With over 25 pairings, traders can make more profits than losses in the crypto markets. Besides, traders can also access crypto-to-fiat money pairings in the CoinJar platform. From low trading fees to futuristic design, CoinJar Exchange has a competitive advantage in the crypto markets.