Streaming has become a popular way of entertainment for many viewers, but not all creators get deserved rewards by offering high-quality content. However, is it possible to reward everyone who is an active participant in the audiovisual industry? With the development of Rollyhoo, everyone including creators, talents, viewers, and creatives can be rewarded. The app developed by the company guarantees benefits for viewers and a display growth to content providers. Are you excited to learn more about Rollyhoo ecosystem and how it works?
Look: this Rollyhoo review focuses on the main aspects of the project and why it can be interesting to crypto investors and not only.
Table of Contents
What is Rollyhoo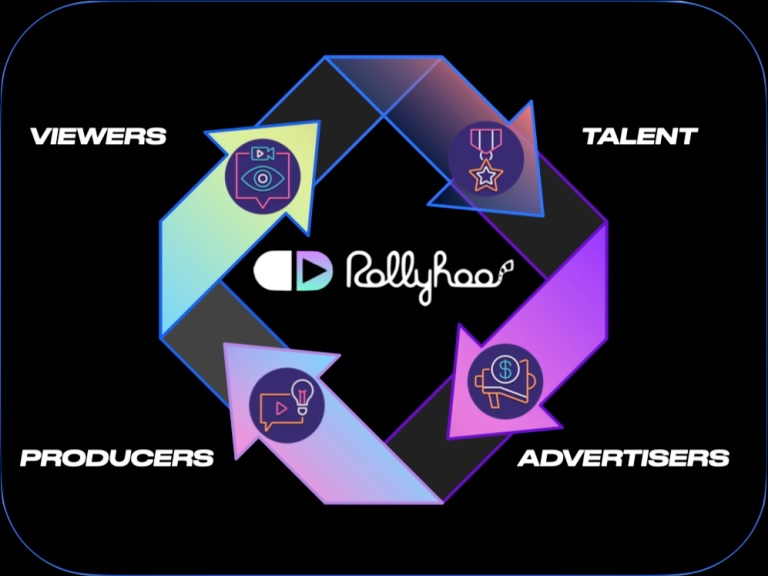 Rollyhoo is a company with audiovisual, entrepreneurial, and technological expertise located in Spain. This is the first Participative Film Production Company that reinvented itself with a new business model. It is working on the development of an entertainment ecosystem based on blockchain technology. It aims at creating new ways of rewarding content creators and making them closer to movie fans, so it has created a decentralized streaming app for films and series where all participants of the process win.
The main incentive for the company to start this project was the lack of financial resources suffered by the audiovisual sector. The professionals working in this industry lack the means and facilities to develop high-quality products and are deprived of decent income. The app developed by the company will attract the attention of the Z generation and provide creators with a platform to monetize their content and make it more advanced in the future.
Rollyhoo has created a SVOD streaming app called Dosis with a gamified interface for iOS and Android devices. It allows connecting with other audiences, sharing experiences, rooms for watching content, earning rewards for watching content, getting closer to idols, and supporting them by making donations. The main focus in the app is made on mini series, and it aims at the audience between 14 and 45 years mainly.
Team
Rollyhoo Films, S.L. was founded by two experienced professionals of the audiovisual industry. This is Antonio Higueruelo and Cristina Palomino. Tony is a film director with 22 years of experience, participation in 320 projects, and collaboration with the world's recognized actors and directors. Cristina is a professional with 20 years of experience in management and the development of competencies and skills of sales teams. These people have come up with the idea to take the movie industry to the next level and invited several other professionals to assist them. These are members of the core team including Ricardo Maldonado (CFO), Danielle Caldelli (CTO), Amanda de Luis (Content Manager), and advisors such as Alejandro Gomez (lawyer specializing in blockchain and crypto assets), Anne-Lous Van den Ende (Data Analyst), Kanwarpal Rathor (System Software Engineer), and Alex Kiforishin (Software solutions).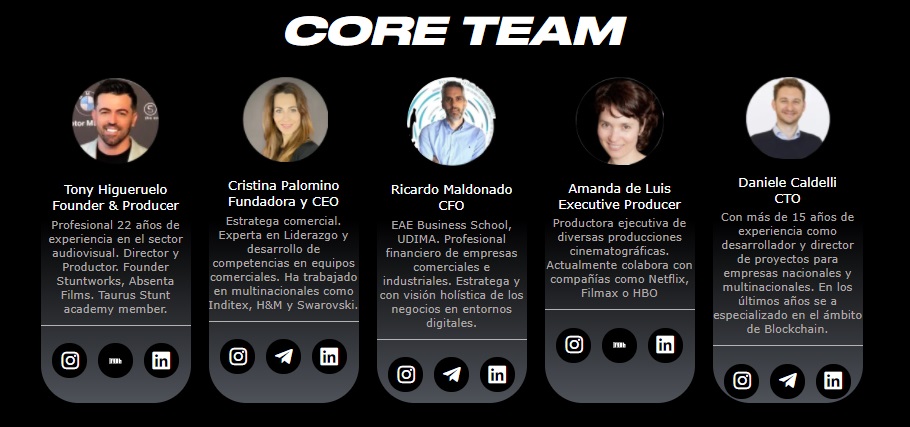 Features
The range of features offered by Rollyhoo depends on the participants of the platform. If you are a talent who has obtained an annual fee, you get the following possibilities:
Creating a professional profile;
Applying for job opportunities in Dosis parts;
Developing a network of fans who support your work;
Receipt of donations from Fans;
Creating promotions;
Representation by advertisers;
Career tokenization;
Sharing affiliate URL on Rollyhoo & Dosis.
Producers who get an annual quota can receive the following benefits:
Presenting and monetizing the pieces produced;
Getting project financing;
Saving production costs;
Receipt of reports and metrics on pieces, genres, emerging talent, etc.;
Developing a network of fans who support their work;
Receipt of donations from Fans;
Creation of promotions;
Being represented by advertisers;
Sharing affiliate URL on Rollyhoo & Dosis.
Advertisers have their own range of features to take advantage of, and they look as follows:
Budget management;
Reservation of advertising space;
Access to different Slates;
Interactive ads;
Audience monitoring;
Receipt of trend reports and metrics;
Representing stars, producers or undiscovered talent;
Product Placement;
Centralizing ads by geographic zones;
Accessing customized videos for small businesses.
How does it work
Rollyhoo App is an ecosystem developed for production companies to participate in the creation of films and series in micro format, and show it with the help of a platform that shortens production times. They get an opportunity to monetize in the short term and eliminate intermediaries.
This platform allows enjoying favorite stars, discovering new talents and participating in the projection of their professional careers. Another way to be rewarded is through experiences and exclusive material.
Rollyhoo app is based on the Ethereum blockchain and it allows sharing revenue fairly both for content providers, talented personalities, and true creators. Thanks to app gamification, there are several ways to get rewards on the platform including:
Viewing content;
Inviting friends;
Sharing.
Content creators can get rewards in the form of donations being supported by viewers and for the possibility to take advantage of different benefits including live chats, video calls, meet and greets, exclusive material and much more.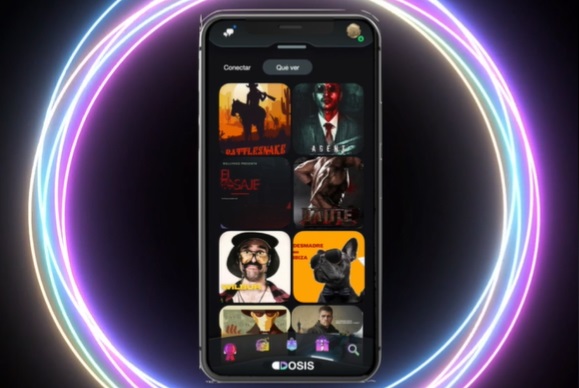 Tokens
Rollyhoo releases its own digital token called ROLY. This is the ERC-20 token standard to be issued on the Ethereum blockchain. The total number of tokens planned for a release is 50 million. It will be used as a native token of the Rollyhoo ecosystem and will be used for getting rewards on the platform.
Rollyhoo STO
If you want to be a part of the streaming revolution, you can participate in RYLO Security Token Offering. This token can be called an STO since it is backed by a real asset and its main benefit is being legally regulated. The private sale took place in March and the already existing softcap is €1,700,000. The hardcap planned is €5,000,000.
Users of the platform who invest in ROLY will also participate in the income of the platform. They also receive preferential access to future Utility Tokens as well as will get VIP passes to Rollyhoo performances, Meets & Greets, and other events.
How to buy tokens
If you want to buy ROLY tokens, it is enough to book through the Whitelist. For this purpose, you should complete the following steps:
Go to the Icofunding website when booked.
Create an account and do the KYC.
Enter the Rollyhoo project.
Select the "request to invest" button.
Tokens can be purchased for USD and EUR as well as for three popular cryptocurrencies including BTC, ETH, and USDC. The minimum investment is 5,000 tokens that is equal to 500 EUR or 610 USD. Coins will be delivered to the owners upon the private sale finish.
Pros&cons
What makes Rolyhoo outstanding and why may you doubt whether this project is worth your attention? This project's pros and cons may give answers to these questions.
Pros:
Experienced team of developers;
Clear goals;
iOS and Android versions of the app;
Tangible token backed by real assets;
Great rewards system for participants;
The attraction of over 200 investors.
Cons:
Quite high minimum investment amount;
Lack of details about the project.
Is Rollyhoo legit?
It is early to make conclusions about Rollyhoo legitimacy since the project has only started STO and only a limited number of people have already become its participants. However, the fact that ROLY is a security token that is regulated legally and the project is developed by the company that is registered in Barcelona, Spain and collaborated with the world`s industry experts encourages to consider it trustworthy.
Why choose Rollyhoo?
Rollyhoo is an exclusive blockchain project in the audiovisual sphere with a focus on mini series and it offers rewards to all the participants of the platform, so it can be a great choice for investment.
F.A.Q
What is Dosis by Rollyhoo?
Dosis is a decentralized streaming app developed by a Spanish company called Rollyhoo.
Is ROLY available for purchase?
It can be pre-ordered by booking through the Whitelist and coins will arrive when the presale is completed.
Who can benefit from Rollyhoo project?
Everyone who is connected with the audiovisual industry including creators, talents, viewers, fans and advertisers can get rewards by using a Rallyhoo app.
How to get rewards on Dosis?
There are multiple ways to receive rewards on Dosis including content viewing and sharing, inviting friends, making donations, etc.
Summary
There are no many Rollyhoo reviews since the project is young and is only getting pace in the world of blockchain. At the same time, the idea hidden behind it is great since modern creators need financial support and better facilities to develop high-quality products while true fans receive an opportunity to praise their favorite streamers.