How challenging it can be to choose a reliable crypto exchange with a wallet? The selection is quite big nowadays, but it makes the choice twice more difficult. One of the exchangers with a wallet feature to consider is Zumo. It is characterized by a flat exchange fee and has a number of great features. Do you want to find out which ones?
Look: this Zumo review will give answers to the majority of questions you may have about it.
Table of Contents
What is Zumo

Zumo is a wallet and payment platform that makes people's money and cryptocurrency work in a seamless and safe manner.
Zumo is a product of the Blockstar Developments Limited company. This is a Scottish company registered with the Information Commissioner's Office. It was founded in 2017 by Nick Jones and Paul Roach, but currently, the team behind the Zumo project is spread all around the world including Edinburgh, London, and Slovenia.
Zumo cryptocurrency wallet is available all around the globe while the fiat wallet operates only within the UK only though the team plans to make it available to all EU citizens.
Zumo features
The range of features possessed by a Zumo wallet sounds very appealing:
High-security level (backup, biometrics)
Smartfolio feature to view your overall crypto assets and your gain/loss made over time.
Support for fiat money and cryptocurrency.
Global acceptance.
Convertible debit card.
Flat transaction fee.
3 transaction speed settings.
Mobile wallets for iOS and Android.
Being a non-custodial wallet without access to the user's funds.
Upcoming referral program.
Licenses
Zumo is in the process of applying for FCA authorisation to act as an Electronic Money Institution. However, Zumo parent company has been temporarily registered under the Money Laundering, Terrorist Financing and Transfer of Funds Regulations 2017 as a crypto asset business pending the determination of our application by the UK Financial Conduct Authority (FCA). At the same time, Zumo has partnered up with Modulr to protect user funds. As Modulr is an EMI, it has a strict obligation to safeguard your money by holding it in a separate account intended for this purpose.
Zumo services
The range of Zumo services is quite diverse making it a perfect solution both for personal use and for companies.
Personal
Every person can download a Zumo wallet directly from the official website, register an account there, and pass through the verification procedure in order to use it. These wallets are also available on Google Play and the App Store for a quick download and it is necessary to create a unique Zumo ID to make it secure and get access to all types of transactions.
Users can not only buy, sell, send and receive cryptocurrency but also customize their profile information, use a convertible debit card that allows spending cryptocurrency almost anywhere in the world, and choose one of three transaction speeds to get higher or lower transaction fees respectively.
Business
The company has launched an exclusive ZumoKit service platform for businesses to help them meet the needs of modern consumers. It allows Fintechs, banks, and payment providers to connect to the blockchain, adopt digital and cryptocurrency solutions, and profit from decentralisation. Businesses have received an opportunity to adopt tools that will help their customers securely buy and hold cryptocurrency.
How does it work? Any business can pass through 3 simple steps:
Connect to any blockchain or any cryptocurrency;
Integrate a decentralised wallet to offer users an opportunity to buy and sell digital coins;
Allow your customers to send, receive and spend digital currencies getting access to the whole range of benefits it offers.
Zumo apps
Zumo is a non-custodial wallet with two mobile applications. There are apps for devices powered by Android and iOS. Both these wallets support only two cryptocurrencies including Bitcoin and Ethereum through this range will be soon extended.
Zumo debit card
Zumo has provided its users with a Visa debit card that allows converting cryptocurrency to fiat money automatically and spend it similarly to any traditional bank card. This card is available only to UK customers but the company plans to offer this card to all the citizens of the EU in the closest future.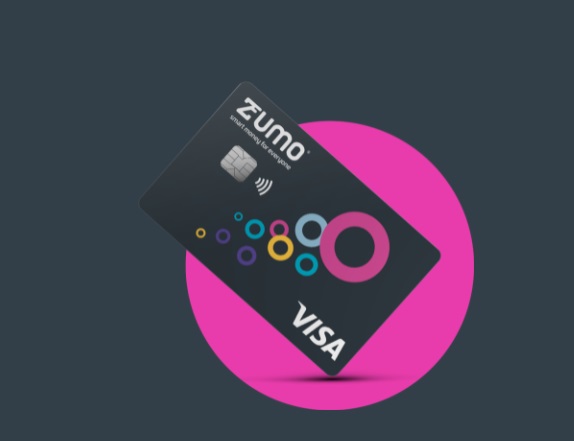 How does it work
Zumo wallet offers all the necessary functions including full ownership and control of the money.
Buying
Users can buy Bitcoin and Ethereum cryptocurrency directly through the wallet with rather low fees. The following pairs are supported: BTC/GBP, ETH/GBP, BTC/ETH, or ETH/BTC.
How to buy coins? It is enough to enter the amount you want to give and complete the procedure following the hints. However, you should fund your account to be able to do that. It is possible to add fiat money by linking a UK bank account to the Zumo app as well as add cryptocurrency by quoting either your BTC or ETH wallet address.
Selling
It is possible to convert crypto into fiat money quickly and easily with Zumo. It is enough to choose the coin to sell and the currency to receive, enter the amount to give, and confirm the transaction. When you receive your funds, they are available for withdrawal.
Sending
There is the Send button to transfer coins and fiat money to family and friends cheaply and quickly. The procedure looks as follows:
Access the Contact list by tapping Send on the bottom menu and choose a person to send coins to.
Tap Send to access the transaction screen.
Select the currency, enter the amount and choose a transaction speed.
Double-check the transaction details.
Complete the procedure.
It is also possible to send coins using the QR code of your recipient's wallet.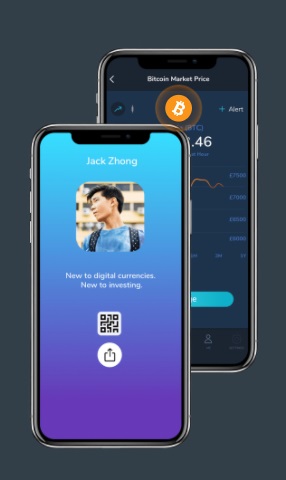 One of the subcategories of the Send function is money withdrawal. Users can send funds to the external wallet address or linked UK bank account by tapping the light-blue 'Withdraw funds' button next to the title Contacts.
Spending
It is easy to spend cryptocurrency if you own a Zumo convertible debit card. You use it like any traditional bank card and crypto is exchanged for ordinary currency automatically upon purchase. Moreover, it can be used to pay any business that accepts Bitcoin or Ether as a form of payment.
Storing crypto
Zumo allows storing and accessing cryptocurrency securely on the blockchain. It is enough to buy or transfer cryptocurrency to the wallet and you can be confident that these funds are in absolute security in the wallet.
Customer support
Any questions regarding Zumo can be answered by contacting representatives of the customer support team at email [email protected] There is also a contact form at the lower right corner where you can enter the problem, apply for a job, leave a complaint, or open a transaction dispute.
Pros&cons
Pros:
Only verified users can use Zumo;
Smartfolio feature;
Ease of use;
Utmost security;
Mobile access;
Low fees;
Flexibility thanks to a convertible debit card.
Cons:
No auto exchange feature;
A limited number of coins and only one fiat-crypto;
Fiat transactions are available only for UK users.

Is Zumo safe?
Zumo exchanger is characterized by a very high level of security. Firstly, it is a non-custodial wallet that does not store private keys and has no access to users' money. Funds are held securely on the blockchain and are protected with SSL encryption. The wallet is secured with the Backup Phrase and all the users pass through the verification procedure to get access to the wallet functionality.
However, while the exchange FCA authorisation is pending and the project is used mainly in the UK, it is necessary to treat this project with care and remember that cryptocurrency investment is risky.
F.A.Q
What is Zumo?
It is a cryptocurrency exchanger operating directly in the wallet with the support for fiat currency.
What is Zumokit?
It is a developer-ready secure wallet architecture that guarantees seamless integration.
What coins are supported by Zumo?
The Zumo app currently supports GBP, but it plans to support USD and EUR in the future too. When it comes to crypto, Zumo supports BTC and ETH.
Is there a referral program?
Zumo is planning to launch one in the closest future and reward customers who contribute to its growth.
Summary
Zumo is an easy-to-use and functional exchanger that allows not only to buy, sell, and send cryptocurrency but also to store it securely directly in your mobile wallet. The exchanger is constantly developing and acquires new features to provide crypto enthusiasts with new solutions and introduce crypto payments without limits.