I paid a visit to LCDP Token recently, to talk about a bunch of things from blockchain evolution to video gaming. At the same time, the backbone of the talk remained the LCDP token, which itself, has a rather remarkable backstory. Read the text below to learn about it.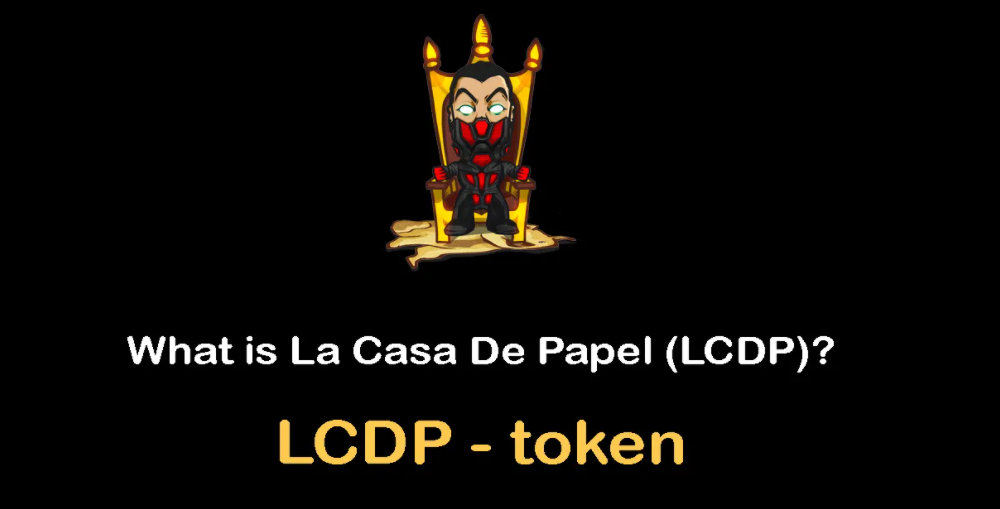 Chris from BitCourier: Hello, what's your name and what do you do at LCDP Token?
Sahin from LCDP Token: My name is Sahin Ates. I am the CEO of LCDP Token. I'm into cryptocurrency since 2015. The first thing I did back then was investing in Bitcoin. Time after time I discovered more cryptocurrencies like for example ethereum in it's initial coin offering beginnings, the first NFT's - the crypto kittys for example. I fell in love with the market, since then I never stopped researching. First I was just an investor, but I was so interested in cryptocurrency that I studied how to develop tokens and I learned marketing skills for cryptocurrencies and social media marketing, I studied webdesign, so I started working for new upcoming projects back then it was like 2018. and now we started our own project the LCDP token. It's a pleasure to talk to you guys! I appreciate your attention!
Chris from BitCourier: Tell us about the creation of your project.

Sahin from LCDP Token:Everybody these days is experienced with video gaming/online gaming to entertain theirself. It's fun but at the same time it is waisting a lot of time from people. The normal process we knew until this year was buy or free download a game, play it and you have always the possibility to spend even more money on it for example for skins, weapons, etc. Cryptocurrency and NFTs brought us more possibilities to not just take money from people to entertain them, they can earn rewards now while playing and entertaining theirself. This problem we wanted to solve with our game. This is how I became the idea to create a NFT game. For the name is the Co owner Samet Dogan responsible, he inspired hisself from the famous Netflix series money heist what will have it's final 3rd December this year. He thought that their morals to give them people something back would fit in a NFT game and that's why we decided to call it La Casa De Papel Token.
Chris from BitCourier: Who is your target audience?

Sahin from LCDP Token: Everybody who likes to play video games and people who are into NFTs. Our NFTs are definitely worth it to collect them.
Chris from BitCourier: What value do you offer people?

Sahin from LCDP Token: A great entertaining online game and high rewards.
Chris: Did COVID 19 affect your business, how did you adapt?

Sahin LCDP Token: Not really we had more time to work on our project.
Chris from BitCourier: What does it take to become a 'Hot Project" in 2022?

Sahin from LCDP Token:So first of all before someone wants to build a hot project I think the basics are really important! It's not the right way to try to integrate on everything a token, we got so many trash projects and scams in the crypto market what still distances people from cryptocurrency. The first thing to build a successful project is to solve a problem. What problem are you solving and for who! Second which interfaces and which channels will you use to deliver your solution. The third thing is the roadmap, what will you do first and how long will it take. Fourth the team and the plan. It's not only marketing and hyping. I think when you use this 4 points as advice for your project it doesn't matter which year, you can make it.
Chris from BitCourier: Can you tell us about an accomplishment you are most proud of?

Sahin from LCDP Token: I'm thankful for everything we accomplished so far! I think we got like 2000 token holders now in under a week, we got thousands of followers and supporters we appreciate that 100%! We got even Influencers who invested in LCDP, we never thought that something like that will ever happen. But what I'm most proud of is that we got listed on CoinMarketCap and CoinGecko. It was really crazy, we applied for listing and in under 24h they listed us. That was a moment where it felt like dreams come true for me.
Chris from BitCourier: I wonder if you have UK-based projects in your portfolio? Do you plan to get any?

Sahin from LCDP Token: I wonder if you have UK-based projects in your portfolio? Do you plan to get any? Actually as a cryptocurrency investor you learn how to make profits and you don't really care about where the project is based. So I don't really can give you a answer on that question but what I can tell you is I love British people. Their humor is hilarious and it is always a pleasure for me to get to know one.