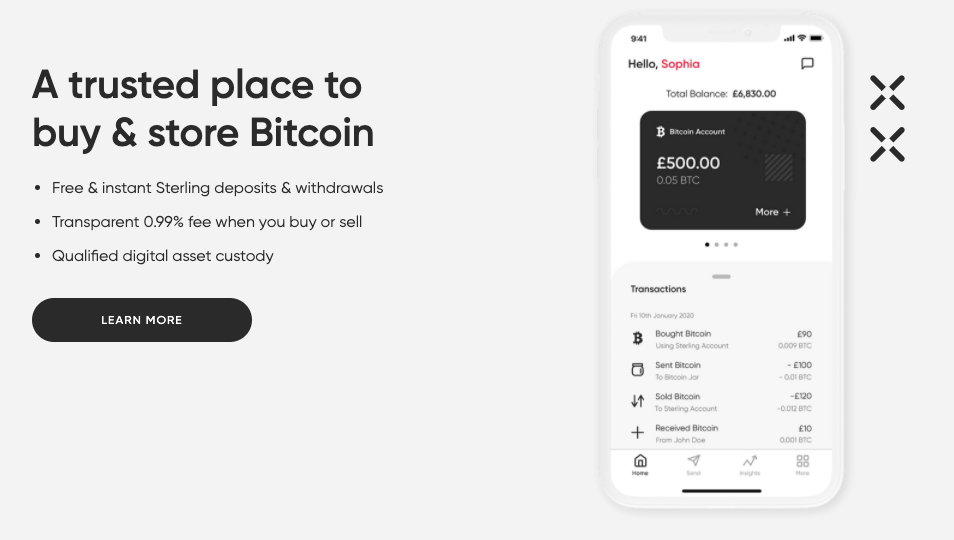 Publicly-traded bitcoin startup Mode has reportedly raised £6 million from a private placement offering. The London Stock Exchange-listed company realised the latest raise from selling an oversubscribed placement of 10,909,091 new ordinary shares, priced at £0.55p each.
The fresh capital is an addition to the £7.5 million that the company raised from listing on the LSE in October and continues a stellar growth period for the startup.
Mode's primary offering is an intuitive application that lets users buy and sell bitcoin easily. Customers can buy and sell bitcoin on the platform using GBP or Euro and hold either of the app's currencies.
However, funds from the recent private placement will go towards improving some of the app's offering. The company wants to dive fully into consumer banking and develop a bitcoin reward and interest-earning program.
Mode also hopes to allocate a portion of the funds to buy more bitcoin as part of its treasury reserve strategy. The ultimate goal is to always hold at least 10% of the company's treasuries in Bitcoin.
When the company raised £7.5 million in October, it diverted 10% of the funds into buy bitcoin, an investment that has paid off handsomely as Bitcoin reached new all-time highs.
Founded by Jonathan Rowland, co-founder of Redwood Bank, Mode also counts Twitter co-founder Biz Stone as an advisor.
UK Bitcoin Startups Thrive Amid Pandemic
Mode's latest raise reinforces calls by public stakeholders for the UK to embrace cryptocurrencies as a way to boost its fintech sector in a post-Brexit era. The region could steal a match on other countries by providing favourable regulations for companies in the industry.
Despite the pandemic's damaging effects, UK-based bitcoin startups continue to see remarkable growth, thanks to the recent surge of retail interest in cryptocurrency. In December, Bitcourier reported that London-based Ziglu raised over £6m ($8m) in a crowdfunding campaign.