BitCourier continues the series of interviews and articles dedicated to agencies and service companies in the cryptocurrency ecosystem.
Today our guest is Belma Gutlic, a seasoned crypto veteran, master of software development, which worked with projects like Ryfts, NovoProtocol, Allianceblock and co-founded several tech startups. Belma shares her thoughts on Decentralised Applications, DeFi, and the vision behind NodeFactory, a blockchain R&D company she co-founded.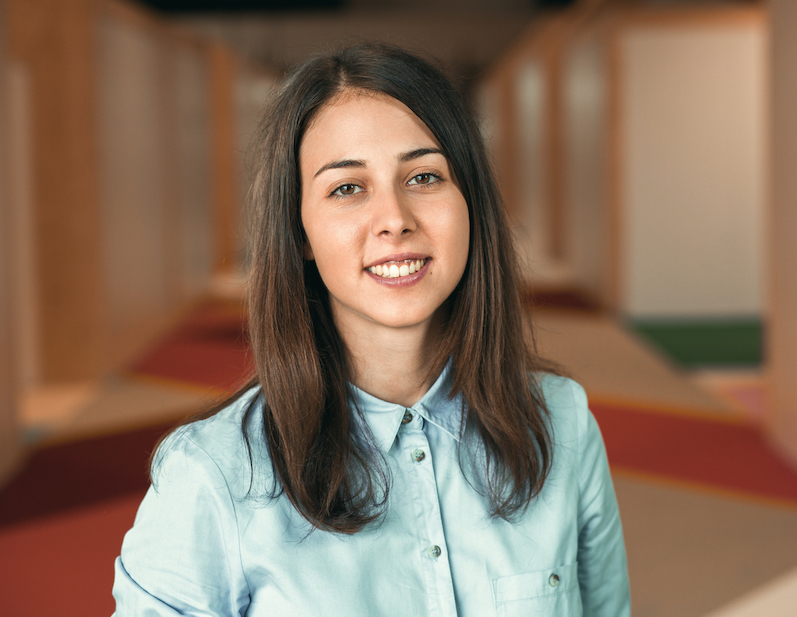 Belma Gutlic
BitCourier: What prompted the creation of NodeFactory? Please introduce your company. Where are you based out of? When was your company formed? What inspired you to start NodeFactory initially?
Belma Gutlic: We (both co-founders) were crypto enthusiasts for a long time. However, in 2017. when the usage of Ethereum smart contracts got traction, we realized that also a real business opportunity exists.
BitCourier: What has interest/momentum been like recently? Did the DeFi movement change the industry in your opinion? Will Ethereum 2.0 change the game this year?
Belma Gutlic: The bubble (that happened before in 2017) is behind us and since that the overall ecosystem a lot more serious. Technology is still in the early development stage but things are getting better and better and Ethereum 2.0 will certainly show exactly that. DeFi movement was inevitable and I think that's the start only. Seeing wall street news lately regarding WSB only shows how important it is to have a decentralized infrastructure that is fair to everyone.
BitCourier: You have an impressive list of projects in your portfolio. Can you tell us the project you are most proud of in terms of technology?
Belma Gutlic: We've developed a JavaScript library for noise encryption protocol that's used in libp2p networking stack found in major blockchain networks like Polkadot and Ethereum 2.0. It has more than 8000 weekly downloads. Other than that, we are proud to have our Eth2 desktop validator client ChainGuardian app that's soon to be released.
BitCourier: Mention the objectives or the parameters critical in determining the time frame of developing decentralised app?
Belma Gutlic: That can definitely be a challenging part. When it comes to a dapp, it can always be done in a basic way or more advanced where we tackle the issues of transaction (gas) costs, user experience, decentralization, security etc. Because of that, before we start any project we need to have all functional and non-functional requirements known.
BitCourier: What is your company's business model–in house team or third party vendors / outsourcing?
Belma Gutlic: We are not a fan of outsourcing in any way. We don't outsource our developers to anyone neither we like short-term oursourcing engagement. We love to engage with clients and their projects as a team. That has proven to have a successful output in many ways.
BitCourier: How is your business model beneficial from a value addition perspective to the clients compared to other companies' models?
Belma Gutlic: Along with blockchain, we offer full stack development, design and devops which makes it easier for clients as they only have to work with one team and one project manager. That way we also get the whole picture of the project and therefore we can detect and make improvements in all parts.
BitCourier: In your interview with SolidityWeekly you mentioned that the main challenge in the dApp development industry is the lack of good UX. Had any innovations or improvements been made during 2020?
Belma Gutlic: Nothing significant. Developers are giving their best to enhance their apps but that's just it, it's every app for themself and there are really no standards. With Ethereum's high gas costs that keeps changing throughout the day a lot it is even harder for beginners to understand what's exactly happening.
BitCourier: Did COVID19 affect your business? How crypto projects were investing in development and consulting in 2020?
Belma Gutlic: No, and from what I've seen crypto and blockchain industries were even on the rise throughout the year. We are certainly happy with how we've performed in 2020., who knows how things would have been without COVID19 even.
BitCourier: I wonder if you have 🇬🇧 UK-based projects in your portfolio?
Belma Gutlic: Interestingly, none. In Europe, we have worked with teams from the Netherlands, Italy, Germany, and Bosnia. We are looking forward to seeing more blockchain and crypto projects in the UK.
BitCourier: What kind of partnerships are you looking for (integrations, media partnerships, contractors etc.)? Do you have any specific plans for the UK market?
Belma Gutlic: We mostly work as long-term contractors as we offer complete stack development with blockchain. Because of that, we are especially interesting to startups that are starting from scratch without an existing team. However, we are always open to other types of engagements and partnerships too. We didn't look into the UK market as we are still waiting for more blockchain adoption and crypto-friendly regulations there.