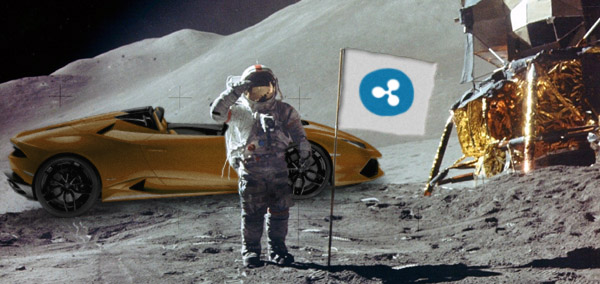 San Francisco-based blockchain startup, Ripple is weighing up the chance of setting up its headquarters in London. The potential move is targeted towards freeing the company's XRP token from the shackles of regulatory unclarity that has derailed its growth in the United States as well as on the global scene.
Per a CNBC report, Ripple CEO Brad Garlinghouse already visited London in the previous week. He concluded that the UK's primary financial regulator, the Financial Conduct Authority (FCA) doesn't view the XRP token as a security.
The FCA's view is in stark contrast to that of US regulators where there is no standard taxonomy for classifying cryptocurrencies, and blockchain-based projects are often left guessing whether or not their token is a 'security.'
Furthermore, Ripple continues to face bouts of legal cases from earlier investors who allege that the XRP token is a security in line with U.S securities laws. At this time, there is no relief in sight for Ripple, with Garlinghouse arguing that the "U.S. is out of sync with other G20 markets and how some of them think about these regulations."
But, speaking favourably of crypto regulations in the UK, Garlinghouse told CNBC:
"What you see in the U.K. is a clear taxonomy, and the U.K.'s FCA took a leadership role in characterizing how we should think about these different assets and their use cases. The outcome of that was a clarity that XRP is not a security and is used as a currency."
He further added that the clarity means "it would be advantageous for Ripple to operate in the UK," but did not rule out the chances of the $10 billion valued company setting up shop in other jurisdictions.
Among other countries where Ripple has received regulatory greenlight that XRP isn't a security, include Japan, Singapore, Switzerland, and the United Arab Emirates (UAE). Thus, Ripple could relocate to these countries, although London and Singapore remain the most likely destinations.