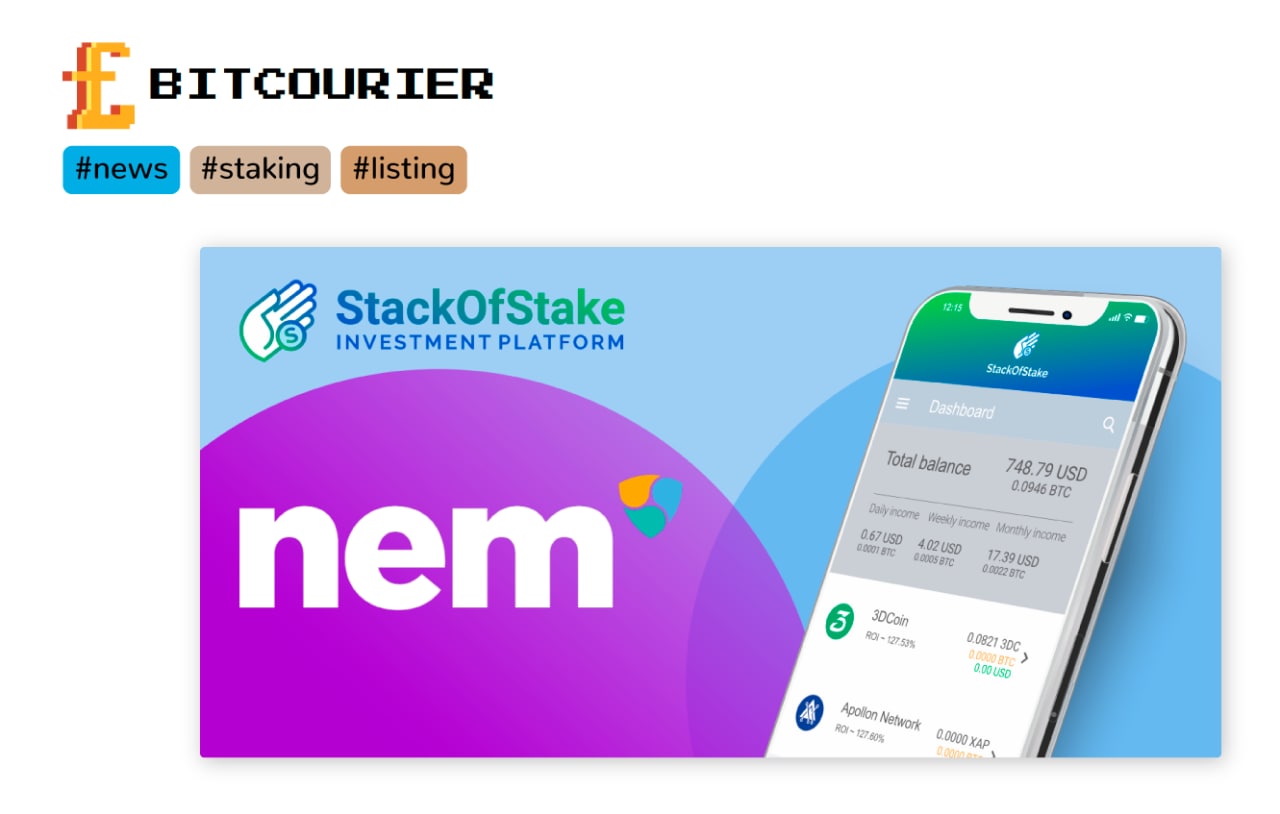 Staking-as-a-service platform, StackOfStake announced this week that it will now support the staking of NEM (XEM), adding the large-cap asset to its illustrious portfolio of coins that investors can hold to earn passive interest.
Users can deposit XEM to their StackOfStake account to earn a 5.76% APY and enjoy a 0% staking fee until January 15, 2021. Rewards are paid out daily, and users can withdraw their assets at any time.
According to a press release by StackOfStake, the company is launching alongside support for XEM, a new staking competition that will distribute 1000 USD among users who deposit XEM between now and mid-January.
To earn a share of the rewards, users must create a StackOfStake account, obtain their XEM deposit account, and transfer funds to the associated address. Once confirmed, users can monitor their earnings, which equates to roughly $0.02 daily for every $100 deposited.
The staking competition is being launched in collaboration with NEM and will see all deposited XEM funds receive a share of the bonus rewards.
More importantly, staking XEM on StackOfStake means users can be assured of not missing out on the upcoming XYM airdrop to all XEM holders. The masternode service platform will support the Symbol snapshot on January 15 and the subsequent 1:1 distribution of XYM to all XEM holders.
Instead of opt-in to receive the airdrop manually, StackOfStake performs the opt-in task and distributes received XYM to users' wallets.
Although the market will decide the value of the yet-to-be-airdropped XYM token upon release, several exchanges already announced they would immediately list the asset. Thus, holders the chance to profit from supporting the release of the Symbol public blockchain.
NEM (XEM) is currently the 17th largest crypto asset by market cap. The coin traded at a $0.25 price at the time of writing, implying an 11% increase on the day and a $2.28 billion market cap.