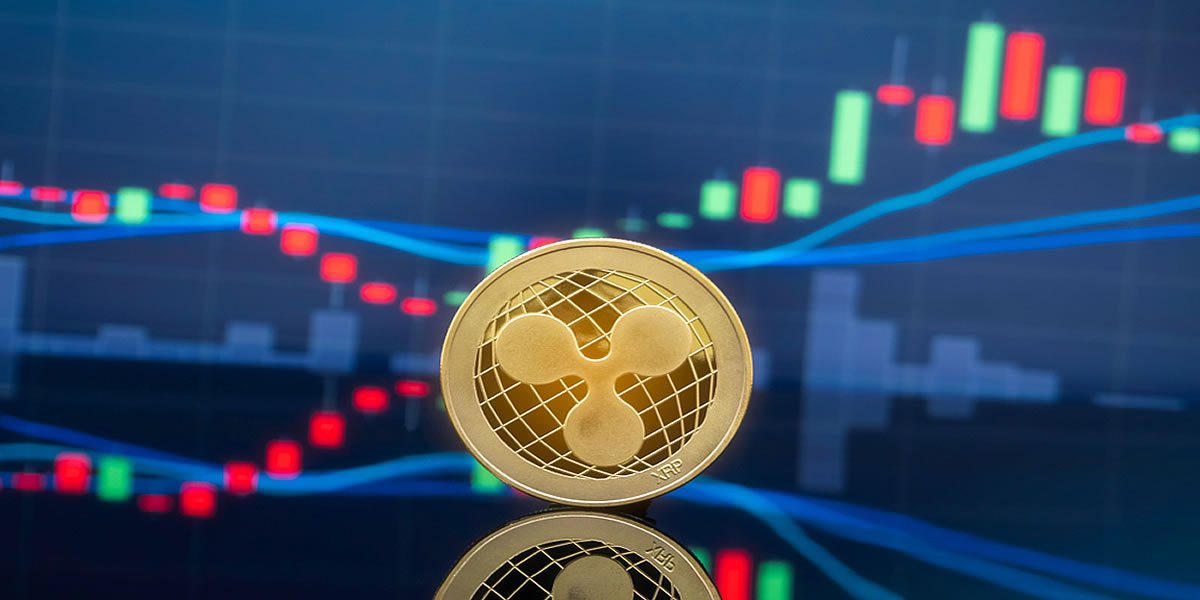 XRP, the digital currency pioneered by fintech startup, Ripple, has soared to gains over 300% in the space of two weeks. The altcoin is trading at prices last seen in June 2018, with analysts predicting a £0.6 price if the bullish momentum continues.
At the time of writing, XRP was trading at £0.49, representing a 42% increase in the last 24 hours alone. The altcoin had a £21.6 billion market cap and is firmly placed as the third-largest crypto asset.
What is Behind The XRP Increase?
While XRP holders are basking in the euphoria of the recent gains, onlookers are wondering the reason behind the move as well as how long it will continue.
For one thing, analysts cannot link the XRP increase to any new developments or announcements from San Francisco-based, Ripple. While there are talks of the company relocating its headquarters to London or elsewhere to lift the 'security' tag from XRP and potentially attract new investors, that move has yet to materialise.
Thus, one could closely link the increase in XRP price to the altcoin's price being in a consolidation or accumulation phase for an extended period. Since mid-July 2019, the price of XRP had stayed within the £0.28 and £0.22 range and even dropped to £0.11 during the March market crash.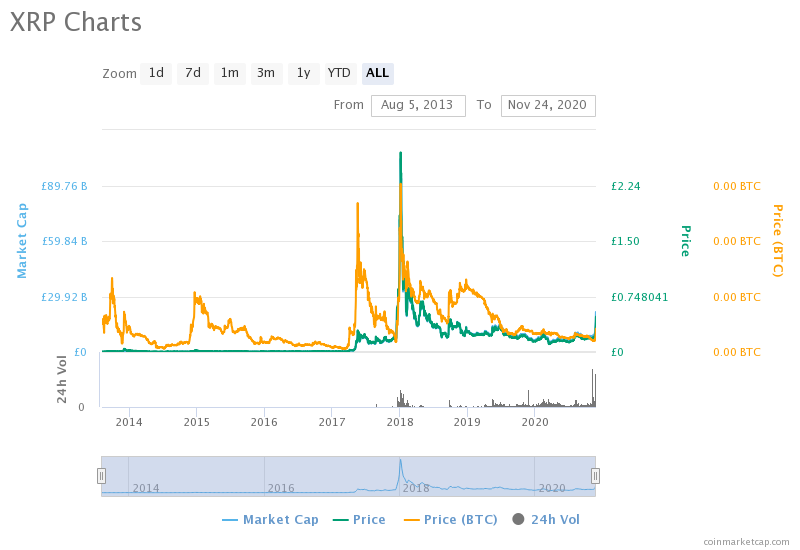 Such steep decline allowed for new investors to buy into the altcoin at lower prices and provided healthy consolidation and support for any future price increase.
Meanwhile, being the third-largest crypto-asset meant that a spike was almost inevitable after Bitcoin soared to near former all-time highs, and Ether (ETH) hitting similar levels over the same period.
Many altcoins, including, Cardano (ADA, Litecoin (LTC), and Bitcoin Cash (BCH) also saw gains over 50% in the last seven days. Many believe that the crypto market has entered into an altseason, a period when altcoins outperform Bitcoin.
The big question then would be whether XRP continues among the frontrunners, and how high it can go before a price correction takes place. Will prices go anywhere within the £2.87 all-time high in January 2018? Only time will tell.