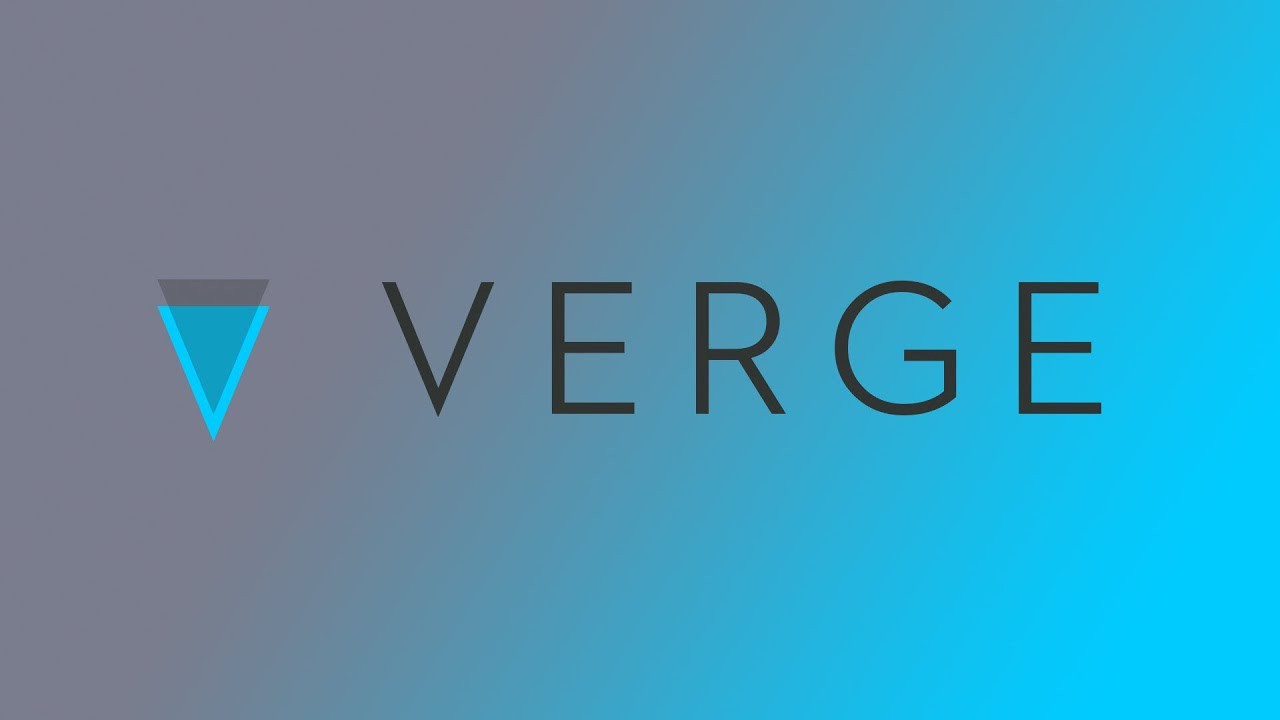 If you're looking for the best available methods to buy Verge Coin (XVG) with fiat or cryptocurrencies, then this article is for you.
Formerly referred to as DogeDarkCoin when it went live in 2014, the coin's developers led by Justin Sunerok, later rebranded the name to Verge in 2016, in a bid to gain more public acceptance.
The cryptocurrency rose to stardom when its value spiked by more than 800% in 2017. Unfortunately, the once-promising cryptocurrency was hacked twice in 2018, leading to its decline in popularity among crypto enthusiasts and exchanges.
However, Verge seems to be back on track this altseason with potential investors picking interest once more and sourcing for where to buy Verge with fiat and cryptocurrency.
A quick guide on buying Verge coin
If you want to buy XVG with GBP, you need to deposit GBP on Binance first, and then buy BTC. Next, you'll convert the purchased BTC to XVG.
Here's how to do it.
Go to Binance.com and create an account.
Complete the identity verification process.
Click on Buy Crypto and select GBP as the currency to deposit.
Choose the Credit/Debit card option.
On the next screen, enter the amount of BTC to purchase and complete the transaction
After a successful purchase, go to Markets at the top of your screen.
Click on Spot Market > BTC Markets
Search for XVG in the search bar and select the XVG/BTC trading pair.
Select the Classic menu and click on Submit.
Change the Order type to Market and input the amount of BTC you wish to spend on the purchase.
Click Buy and your order will be immediately filled.
Your acquired XVG will be added to your Fiat and Spot wallet where you can withdraw it to an external wallet.
How to buy Verge (XVG) with Fiat Currencies
It is very rare to see cryptocurrency exchanges that allow investors to purchase Verge with fiats directly or to pay with PayPal. However, Bitfinex is the only popular exchange that has the option of directly using USD to purchase XVG.
This is understandable given the troubles Verge went through in 2018. It is only a matter of time before other trading platforms will follow suit, allowing users to directly purchase XVG with fiat currencies
Bitfinex — Best Place to Buy Verge With USD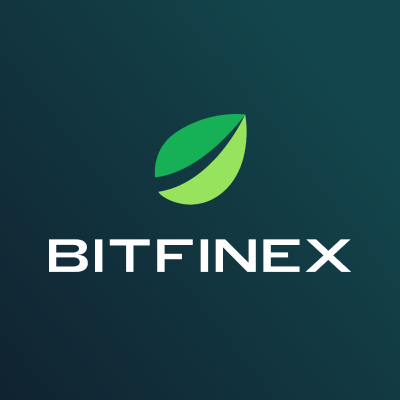 Launched in 2012, Bitfinex is a cryptocurrency exchange that is designed for seasoned traders globally.
The platform is equipped with everything a professional trader needs like advanced UI, leveraged margin trading, a fully functional API, and a readily available professional support team.
Although Bitfinex seems to be designed for professional traders, crypto newbies who want to buy Verge can still do so using the steps below.
How to do it:
Visit bitfinex.com and create an account on the platform.
You will be required to enable Google's two-factor authentication (2FA) to add an extra security layer.
Once successful, click Deposit under Wallet to fund your account.
Select USD and choose your preferred payment method.
Input the amount of fiat you want to purchase and proceed with the payment.
Once the payment is confirmed, select trading at the top of the menu.
Input XVG in the search bar and select the cryptocurrency.
Change the order type to Market.
Specify the amount of XVG you want to purchase.
Finally, Click exchange buy and confirm the 2FA code.
The Verge will be automatically purchased.
Guardarian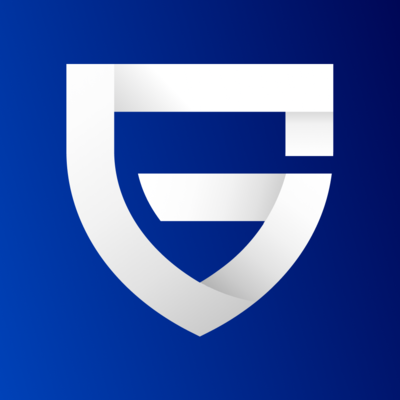 Guardarian is an Estonian-based cryptocurrency exchange that calls itself a bridge between the fiat and crypto worlds. It supports a variety of payment options and over 250 cryptocurrencies, so buying Verge on this platform is a smooth and predictable process.
Select the preferred currency (USD, EUR, CNY, and 50+ other currencies) in which you want to buy Verge.
Select XVG from the drop-down menu at the top of the page.
Select the payment system you want to use to pay for your XVG. Guardarian has provided a choice of popular payment systems such as Visa, MasterCard, Union Pay, and SEPA.
Don't forget to specify the wallet to which you will send the funds.

They also have an easy-to-follow video that shows how you can use Guardarian to purchase Verge fast and without hassle.
How to Buy Verge With Other Cryptos
Buying Verge with other cryptocurrencies is the most popular way to get the coin and we've compiled a few cryptocurrency exchanges that support verge and other crypto pairs.
Changelly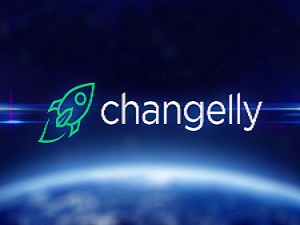 Unlike regular cryptocurrency exchanges where users would have to buy crypto at the price generated by the platform, Changelly uses an automatic trading bot that provides you with a list of trading platforms where you can purchase your favorite coins at the best rate.
Buying Verge on Changelly would require users to have an external wallet where the XVG coins will be sent to.
Here are the steps to acquire XVG using several cryptocurrencies like Bitcoin and Ethereum on Changelly.
Visit Changelly.com and create an account using your email, Facebook, or Twitter account.
On the homepage, under Exchange, select the desired cryptocurrency you want to use to purchase Verge in the first box, and input XVG in the second.
Click Exchange Now
Input the receiving wallet address on the next page
Tick that you agree with the T&C
Click next and confirm the details of your transaction.
You'd be provided with a crypto address where you can send your payment within the next 36 hours.
Once the transaction is successful, the purchased Verge will be sent to your wallet address.
Huobi Global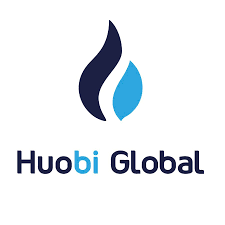 Originally based in China when it was launched in 2013 under the name Huobi, the exchange has since been rebranded to Huobi Global to service more crypto clients globally.
Huobi Global not only considers itself a cryptocurrency exchange, but a digital asset trading platform, as it hopes on supporting other digital assets outside the cryptocurrency space.
Despite having a rich list of crypto-to-crypto pairs, Verge enthusiasts can only buy XVG using Bitcoin and Ethereum.
How to do it:
Visit Huobi.com
Sign up and verify your account
On the Balance menu, select Exchanges Account (Deposit and Withdrawal)
Click Deposit and search for either BTC or ETH.(We'll use BTC for this example)
Select Deposit on BTC.
An email will be sent to your email containing your BTC address.
Copy the address and send the funds you want to use to buy Verge.
Once the transaction is confirmed, your funds should reflect in your balance.
Go back to the Homepage > Spot Trading > Exchange.
Type XVG in the search bar and select XVG/BTC trading pair
Switch the order to market and input the amount of BTC you want to spend for the purchase.
Once done, click Buy XVG and watch your order get filled.
Verge website (via ChangeHero) — Best Place to Buy With Debit Card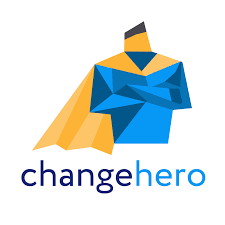 Launched as a decentralized exchange in 2016, ChangeHero offers one of the fastest ways to purchase several cryptocurrencies, in just a few clicks.
The processes involved in purchasing XVG on Verge websites via (changeHero.com) are similar to Changelly. However, the only difference is that the former does not require users to create an account.
How to do it:
Visit Changehero.io
On the Exchange menu, select your preferred crypto payment option from more than 30 coins and tokens.
Input the amount you want to spend to purchase Verge.
Select XVG inside the 'You Get' box to indicate that you want to get the cryptocurrency.
Click Exchange
You can toggle between Best Rate and Fixed Rate to see which alternative gives you more of the coin. However, the Best Rate option is the preferred option.
Enter your XVG address and click next.
Tick the T&C box and confirm the transaction.
You will be required to send payment for your preferred cryptocurrency to a unique wallet address.
Once your transaction is confirmed, the XVG will be deposited in your wallet.
Bittrex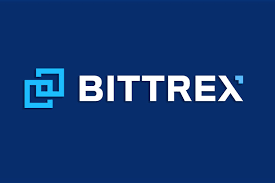 Considered as one of the most secure cryptocurrency exchanges globally, Bittrex combines speed and stability to give traders the best trading experience.
The crypto exchange supports several crypto-to-crypto and fiat-to-crypto pairs, and Verge is among the supported cryptocurrency.
Visit www.global.bittrex.com and create an account.
Verify the account and go back to the homepage.
Select Instant Buy & Sell on the main menu
On the "Buy Now" section, select Verge as the cryptocurrency you want to purchase.
Select your preferred cryptocurrency payment method like Bitcoin
Input the amount you wish to spend to purchase XVG
Click next and review the transaction details.
If everything is good, proceed with the payment.
Your purchased XVG will be seen in the Bittrex exchange wallet.
Transfer the funds to your external wallet for safekeeping.
Where to store XVG
The importance of providing safe storage for your XVG cannot be overemphasized. You need to adopt a storage solution that uses advanced security measures to protect funds.
Factors to Consider When Choosing an XVG Wallet
While considering the long list of wallet providers that support the XVG coin, there are certain criteria you should look out for.
Security
You need to find out what type of security measures the wallet provider uses to keep users' funds safe.
Aside from the security techniques the provider has integrated to the wallet, the firm should give users the opportunity to add extra protection for their funds like Google 2FA, seed phrase, etc.
Ease of use
Your chosen wallet should not be the one that requires some sort of tech expertise before it can be used.
The wallet should be designed with cryptocurrency novices in mind, that way you won't have any issues operating it.
Customer support
The wallet provider should have a good support team that is readily available to address customers' complaints and enquiries regularly.
Past Users' Reviews
Since you haven't used the wallet before, you may want to consider what existing users are saying about it. A quick search on Google with the wallet name and aspect of the project should tell you everything you need to know.
Let's take a look at the wallets supporting Verge:
Hardware Wallet
Desktop Wallet
Electrum
QT Verge Wallet
Mobile
Coinomi
Tor
Exchange Wallet
Binance
Bittrex
Huobi Global
Things to Consider Before Buying a Verge Coin
Before you decide to lay your hands on some XVG, there are certain things you need to know, especially when you're a crypto newbie. Of course it is expected that you should first conduct due diligence on Verge. However, there are certain things you need to consider before putting your money in the coin and they include.
Buy-in and Exit Strategy
It doesn't matter whether you plan to buy and hold Verge on a short-term or long-term basis. You should be able to determine when to buy and sell the coins. Your preferred price target should guide you on when to purchase or sell.
Price History and Current Performance
Cryptocurrencies are generally volatile. It is possible to see a coin give investors over 50% profit during the start of the day and decline by more than 70% later that day.
You need to check XVG's previous price history within a given period to understand whether its growth is sustainable.
Also, its performance at the time you want to buy should not be ignored. People who got in at a lower rate could choose to sell and take profit, thus leading to a major price.
Wallet Choice
Only choose the best storage solution for your Verge. There are several wallet providers that support the coin as stated above, select the one that is most suitable for your device.
Privacy and security tips
Certain mistakes have cost investors hundreds of millions of dollars. These expensive mistakes usually come in the form of investors inputting a wrong wallet address while purchasing cryptocurrencies and the inability not to adopt a highly secured wallet to protect their funds from hackers.
We've highlighted some techniques to help you prevent the loss of your XVG.
For mobile and online wallet users, always use the app provided by the company.
Avoid updating your mobile wallet app with software gotten from third party sources.
Always check and double-check transaction details before sending XVG.
If available, enable Google's 2FA and passphrase to add an extra security layer.
Conclusion
Verge is still considered as one of the most promising cryptocurrencies despite suffering from two major hacks that would have sent several other projects to their early demise.
Aside USD, there is no way users can buy XVG with GBP or EUR on exchanges, investors can adopt the cryptocurrency methods to get their hands on the cryptocurrency.
The steps in purchasing XVG with USD and cryptocurrencies have been carefully explained to guide you. This article also listed the best wallets to store the coins in order to prevent it from getting hacked, and we hope you're all set!