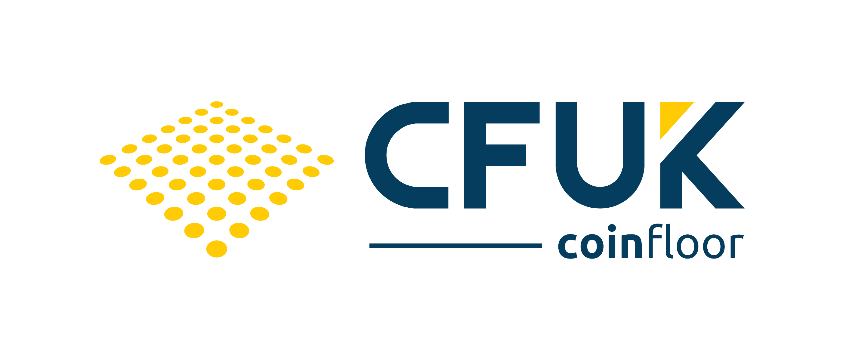 Exchange platforms have come as a blessing with the introduction of cryptocurrencies. Any interested party can trade cryptocurrencies for fiat and digital currencies on cryptocurrency exchange platforms. They serve as a bridge between a seller and a buyer, and the participants earn money through transaction fees and commissions.
Table of Contents
Now:
Are you in the United Kingdom and looking for some of the top crypto exchanges? Well, let me introduce you to Coinfloor, a London-based crypto exchange platform. Although it has received negative criticism, Coinfloor still offers some impressive features for Bitcoin enthusiasts.

Coinfloor has been criticised for having limited cryptocurrency options and for not accepting both debit and credit cards. However, it stands as the first Bitcoin Exchange which gave the public power to audit its records. This was possible through the Proof-of-Solvency blockchain available to traders. Coinfloor has its headquarters in London. Technically, Coinfloor is registered as Bureau de change under Her Majesty's Revenue & Customs department and not the United Kingdom's FCA.
This Coinfloor Exchange review will analyze its features, payment methods, registration and verification, trading, and the cons and pros.
Coinfloor Overview
Coinfloor is a cryptocurrency exchange platform with its headquarters at Quality Court, City of London in the United Kingdom; a country believed to have the most exchanges in the world. It was founded in 2013 by Mark Lamb, Amadeo Pellicce, James McCarthy, and C.E.O. Obi Nwosu. Venture capital for its formation was provided by Passion Capital and Taavet Hinrikus, the co-founder of TransferWise. Its proof of solvency blockchain made it a publicly audible Bitcoin exchange.
Since its foundation, it has made numerous crypto-to-fiat exchanges. Also, it is the most liquid GBP/BTC/BCH cryptocurrency exchange. The Exchange is based on trust reliability and focuses on delivering the best deals to its users. The main goal of Coinfloor exchange is to provide an accessible place that is safe for its users, and they can find the quality services they seek concerning cryptocurrency transactions.

The Coinfloor management team led by Obi Nwosu and Teggy Altankhuyag has sufficient working experience in the business field and strategy. They conduct the operations to achieve the objectives and the vision of Coinfloor. Though Coinfloor is primarily involved in the retail trade, they are also engaged in over-the-counter (O.T.C.) businesses. Also, they deal with corporate clients making large Bitcoin purchases and sales.
Coinfloor Features
Various features guide Coinfloor to provide an efficient service:
They promote deep liquidity.
You can sell and buy on O.T.C.
Coinfloor platform supports multi-currency trading.
Any user can communicate directly with an Account Manager.
It offers 24/7 trading access.
They operate with a 100% cold storage policy.
The Coinfloor system is made such that a single entity's failure, e.g., a person, vault, or a server, cannot compromise a user's integrity.
British law has strict laws on client data protection, so its data is protected under the same standards.
Providers must use 2-factor authentication to add on the security.
Supported Countries
Coinfloor main target customers are the United Kingdom community. However, players from the following countries can access this platform without the use of Virtual Private Network (VPN), which is against Coinfloor Terms and Conditions:
the United Kingdom
United States
Whales
Netherlands
France, and other E.U. members.
How to use Coinfloor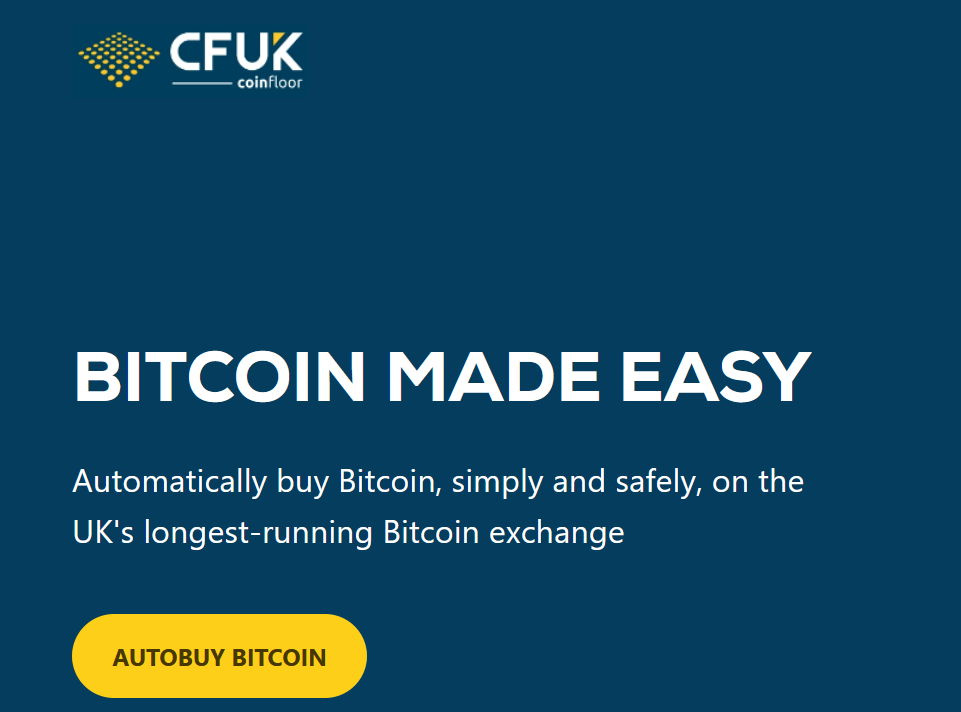 Any interested person can trade Bitcoin; the challenging part is winning it. Coinfloor provides an intuitive crypto exchange for those wishing to buy and sell Bitcoin for profit.

For a user to sell Bitcoin at Coinfloor, they should have a verified account to access the Exchange trading product. Once a person verifies their accounts, they must deposit into the account using XBT, BCH, GBP, EUR, and USD. The deposited amount is used to buy coins that are stored in their wallets. Bitcoins are then transferred from their wallet to the Coinfloor account, where they are used in the Exchange and place orders on an open order book. There is an option of a limit order, where the user specifies the number of bitcoins to sell at a specified price. Since the order is usually higher than the current order, they wait until matching orders appear on the buy-side and receive their pay. They can then withdraw GBP or any other fiat currency when they have a positive balance. A limit order that has not yet been matched can be canceled on the exchange page. The whole process of deposing buying and selling bitcoins in the Coinfloor Exchange is referred to as trading.
Registration and Verification
Coinfloor is dedicated explicitly to the conversion of crypto to fiat. So any user who wants to trade Bitcoin for real-world-money, Coinfloor is the platform for them. To register for the account, the new user must provide their personal information, which matches their legal records.
There are six steps that a user goes through so that they can register, verify their accounts, and ultimately use them for trading.
Step 1
The first thing to do is to open an account with Coinfloor. By opening the Coinfloor website, then at the top right-hand side of the homepage, click Sign up and follow the instructions.


Step 2
The second step involves email confirmation. In the previous step, the user provides their email. After completing the Sign-up, an email with a confirmation link from Coinfloor is sent to the provided email. The user must now open the email account they provided and click the confirmation link sent to the email. Once the connection is up and running, the new account becomes operational, and the user can log in using the credentials they set.
Step 3
The third step involves setting up two-factor authentication (2FA). It is a strategy put in place to increase account security. Every time the user logs into the Coinfloor account, their phone receives a unique code. The authentication is set by downloading the Authy App using a smartphone. Alternatively, the user can connect a Yubikey device which is also secure. After finishing this process, the account set-up is complete.
Step 4
It is an identity verification stage so that the user can deposit funds and commence trading. The verification process can take 60 seconds or longer.
To verify the account, they have to follow the following guidelines:
Provide the 2-factor authentication code to gain full access
U.S. citizens are required to provide their correct nationality and then use their U.S. passport as identification
The passport should be valid, having a high-quality color picture, not a scan.
If the I.D. card is non-UK, the user must submit an image showing both sides of the I.D. card.
The user must provide a Driver's license.
Step 5
Once the verification of identity is complete, a confirmation email from Coinfloor is sent, and the user can then proceed to deposit funds. If the player would like to use fiat currency, they can only deposit via a bank transfer. They will then wait for some days for the money to reflect on the account. Also, a person can deposit Bitcoin or Bitcoin Cash.
Step 6
After setting up the account, verifying it, and depositing funds, the last thing to do now is trade. The account holder can now trade one of the eight crypto-to-fiat pairs provided by the Exchange. There is an Exchange button at the top of the screen, which, once clicked, gives a drop-down list to choose the pair.
Supported Cryptocurrencies
Initially, Coinfloor supported only Bitcoin cryptocurrency. Today, the number of supported cryptocurrencies has increased to six. They include:
Bitcoin (BTC)
Ethereum (ETH)
Litecoin (LTC)
Ethereum Classic (ETC)
Bitcoin Cash (BCH)
Ripple (XRP)
Payment Methods
Users can deposit funds to their accounts using BTC. Also, they can conduct deposits and withdrawals within the Coinfloor platform, using various currencies:
Pound Sterling (GBP)
Euro (EUR)
U.S. Dollar (USD)
The Polish Zloty.
When dealing in cryptocurrency and fiat, Coinfloor charges a flat deposit and a withdrawal fee to cater to the bank and blockchain charges and the operational costs incurred in transfer processing. There are some deposits accepted from specific client accounts via SWIFT and SEPA. There may be extra charges from the bank due to the international transfers, so the user needs to confirm before the transfer.
Minimum Deposit
The minimum amount which can be deposited in the Coinfloor account varies depending on the cryptocurrency. Currently, the minimum amount which can be deposited is 1000 GBP/EUR/USD. The amount is relatively above the threshold, and it has side-lined the average investor interested in starting engaging in trading. It appears that Coinfloor is focusing more on its institutional and corporate clients.
How to Autobuy Bitcoin
Auto buying is one of the safest ways to acquire Bitcoin. It is a simple and unique service that enables a user to automatically buy bitcoin meant to help Bitcoin fans quickly build a digital currency portfolio. The purchases are based on long-term trends, so a user sets the bitcoin amount and the frequency and then leaves the rest to auto-buy service.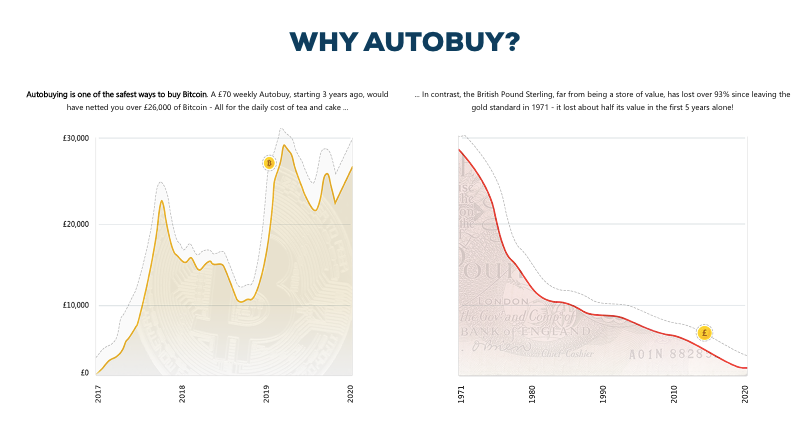 The auto-buy service takes three simple steps.
Open the Coinfloor account and get the Autobuy deposit details in a few minutes.
Log in-to the user's banking app, use the Autobuy deposit details to have repetitive standing orders or execute a one-off instant Bitcoin purchase via bank transfers.
Wait and observe the investment made in Bitcoin grow.
Coinfloor Fees
Fees in Coinfloor apply to a player anytime they conduct deposits or withdrawals. Other costs are charged upon trading, depending on how much a person trades.
Note:
Coinfloor doesn't support deposits or withdrawals using credit or debit cards.
The main exchange fees include:
Deposit fees

For deposits, users can take advantage of cryptocurrencies that do not attract any fees. Other deposits methods attract an insignificant deposit fee as detailed below:

SEPA (E.U.R. only): €1.50
U.K. Faster Payments (GBP only): £2.50
UK CHAPS/BACS/SWIFT (GBP only): £30
U.S. wire transfer (USD only): $10

Withdrawal fees

The withdrawal costs are as well minor as discussed below:

SEPA (E.U.R. only): €1.50
U.K. Faster Payments (GBP only): £5
UK CHAPS/BACS/SWIFT (GBP only): £30
U.S. wire transfer (USD only): $75
Bitcoin, Ethereum, and Bitcoin Cash: 0.0010 BTC / 0.0200 ETH / 0.0010 BCH

Trading fees

The trading fee structure depends on the volume of trade. If trading for less than 500,000 GBP/USD/EUR per month, the user will pay a trading fee of 0.30%. The rate can decrease to 0.20% if the trade is between 500,000-1,000,000 GBP/USD/EUR. The lowest trading fee charged is 0.10% for trades more than 1,000,000 GBP/USD/EUR per month.
Limits
There are no transfer limits when dealing with Coinfloor, as per their website. However, a player may directly contact them to ascertain whether their accounts have any limitations.
Affiliate Program
The Exchange has got funding from various programs and individuals, e.g., the top-tier early-stage V.C. fund. They have also benefited from Passion Capital, a fund part belonging to the U.K. government, specifically the British Business Bank. Taavet Hinrikus, the first employee of skype and the co-founder of TransferWise, is another program's affiliate. Other private investors also included, i.e., Adam Knight, a former managing director in Goldman Sachs and Credit Suisse trading businesses. He also served as the chairman of Coinfloor's board.
Security
Coinfloor has operated since 2012, and in that duration, they have not had a major hack. All the clients' funds (fiat) are secure at L.H.V. Bank in Estonia. The Coinfloor team knows why not holding them in the U.K. since the U.K. is where the platform is based. Some of the security measures in place to keep your funds safe include:
There is a compulsory set-up of two-factor authentication (2FA)
The platform uses a 100% cold storage policy within the cryptocurrency holdings. The source of liquidity remains unclear because Coinfloor does not have any online storage platform.
There is the use of multi-Signature Pay 2 Script Hash (P2SH)
Any time a user is logging in, they must confirm their email
There are firewalls applied at the Web
Customer support
Suppose any user has any queries or complaints regarding their accounts or transactions. In that case, you can contact customer support via an online support ticket, written in English or Polish.
There is also a help section that has frequently asked questions whose answers can help in a situation. Optionally, a user can send an email to the support and wait for their response. There is no phone, live chat, or social media support platform connecting the user and the support.
Is Coinfloor Legit?
Coinfloor is the name of Coinfloor Limited, which is a registered company in England and Wales. The Exchange was the first to be licensed under the Gibraltar legislation, which happened to be groundbreaking. Also, The registered company has a registered office at Quality Court in London, United Kingdom. The legislation targets progressive blockchains, seek to have them work under the limits of the law. Under the legislation, Coinfloor is under regulation as a distributed ledger technology (D.L.T.) provider.
Pros and Cons
Pros
There is a simple and straightforward user interface.
Mobile trading applications are available, bringing extra convenience.
The 2-factor authentication and trading password adds extra security.
There is a 100% cold storage of user funds.
The sign-up process is fast and easy.
Supports GBP/BTC pairs.
Accepts deposits and withdrawal transfers from a bank.
Has an excellent F.A.Q. Help section.
Cons
There is a limited range of coins as compared to other exchanges.
The minimum deposit amounts are relatively high.
There is no live chat platform with support.
There is no option to short coins when on offer.
F.A.Q.
Do I need to verify my account before I use Coinfloor?
Regardless of any users' location, they cannot make a deposit or trade at Coinfloor until their identity is verified.
How much are the Coinfloor trading fees?
The fees range starts from 0.30% in any instance you buy or sell a trading pair. The rate can reduce to 0.10%, but the person would need to trade more than a million GBP/USD/EUR every 30 days.
How do I conduct Coinfloor via a live chat?
Coinfloor does not support a live chat facility, and you cannot contact the support via telephone. The viable option available to get the support is to email them or use the account to send a support ticket.
Can I have withdrawal problems on Coinfloor?
There are minor delays during upgrades and maintenance periods. However, you will not have any issues transferring funds from Coinfloor during regular working days unless you are making lump sum withdrawals. In such cases, you are likely to encounter some temporary delays since all transactions are monitored, and the withdrawal will be approved manually.
Conclusion
The Coinfloor has been in the exchange platform for a longer time than many exchange platforms. Within that duration, some of its capabilities have become limited. For example, there is no proper channel to chat live with the support group. It is, therefore, hard to address pressing issues that need immediate attention. Also, only six coins are exchangeable in Coinfloor, and the number of cryptocurrency coins has grown tremendously over time. The transaction rates are also very high, and the average investor cannot afford them. If the Exchange wishes to continue being relevant in the market, they must rectify those shortcomings and serve their users more efficiently.