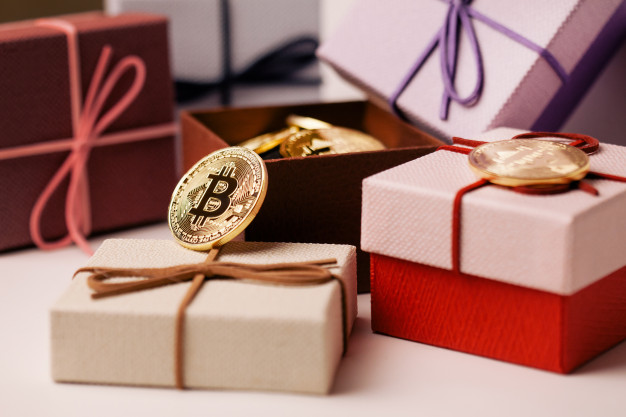 Every person who obtains cryptocurrency becomes a member of the huge community counted in millions already. It is a special world where people have common goals, interests, and plans. But how to impress crypto enthusiasts when the holiday time comes? Naturally, the best way to do that is to choose suitable gifts for crypto lovers. It is not a secret that people always face a challenge choosing presents since they want to meet another person's expectations. Why not surprise a crypto holder with a really essential gift? Here you will learn what presents would be appreciated by crypto lovers and make the right choice.
Best bitcoin gifts for crypto enthusiasts
What may seem strange to ordinary people will provoke a much more favorable reaction of crypto holders. Many of the following cryptocurrency gift ideas won't be considered important for people who are not connected with the sphere of digital money, but every crypto enthusiast will definitely like that. This is a list of the best presents to give to crypto lovers on any holiday, so add it to your bookmarks and use it any time you plan to congratulate him or her.
Ledger wallet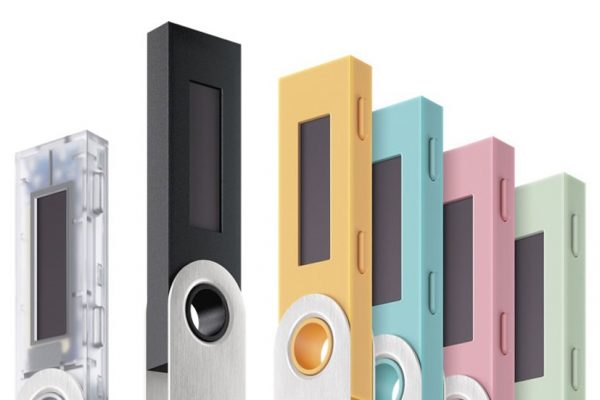 Every crypto holder is constantly worried if his/her coins are stored in electronic wallets or on exchanges. Nobody is insured against hack attacks that take place every minute, so a secure asset storage device such as a hardware wallet will make every crypto holder happy. The number of cold wallets is not big, so you had better opt for the most popular model of Ledger Nano. It supports the storage of multiple cryptocurrencies simultaneously and has extra security levels to protect assets. This gift is characterized by portability and is suitable both for beginners and experienced traders.

Physical Bitcoin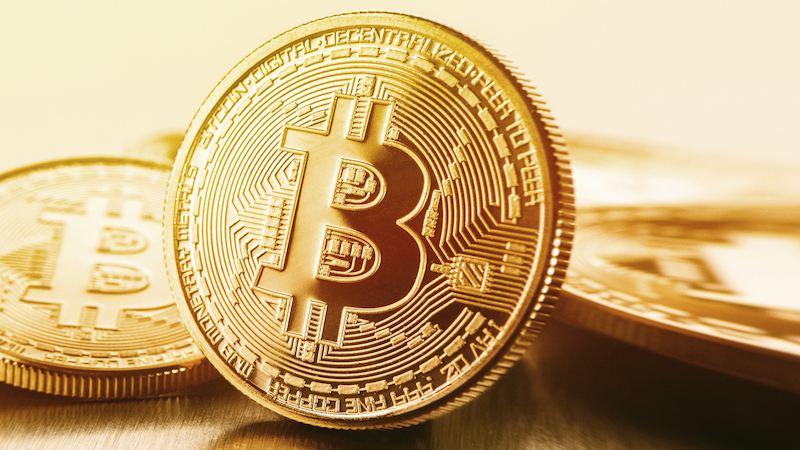 Do you know anyone who refuses to get an investment with a constantly growing value? There is hardly any more profitable gift than physical cryptocurrency and Bitcoin in particular. The value of this coin has already beaten all the thresholds and reached $40,000. Furthermore, experts predict that it is not the maximum, so any amount of BTC will be accepted as a blessing. The easiest way to do that is through online stores like Etsy, for example.
Gift cryptocurrency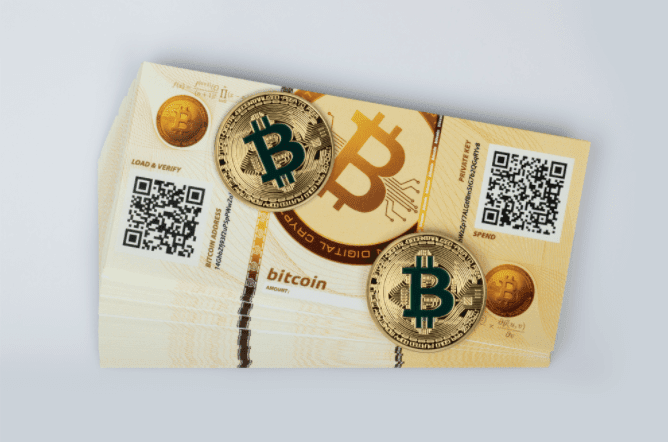 Not only Bitcoin is a good gift. There are hundreds of other tokens existing and appearing nowadays and many of them have a bright future. Therefore, it is possible to get a cryptocurrency voucher or decide for yourself what coins you want to give. The easiest way to do that is to give private keys to a person you want to reward, but if you buy a voucher, you can present it in a more traditional way.
Crypto merch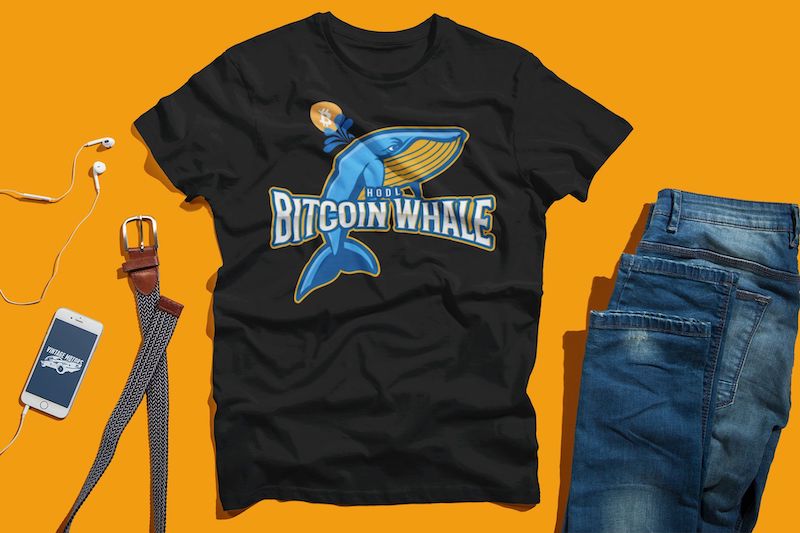 There are over 50 examples of goods with crypto logos, words, and other things associated with this industry. You can choose from a variety of mugs, sweaters, hoodies, earrings, socks, hats, watches, and many other examples of merchandise. They come in a variety of forms, sizes, and colors, so it won't be difficult to get a necessary item in online stores.
CryptoSteel capsule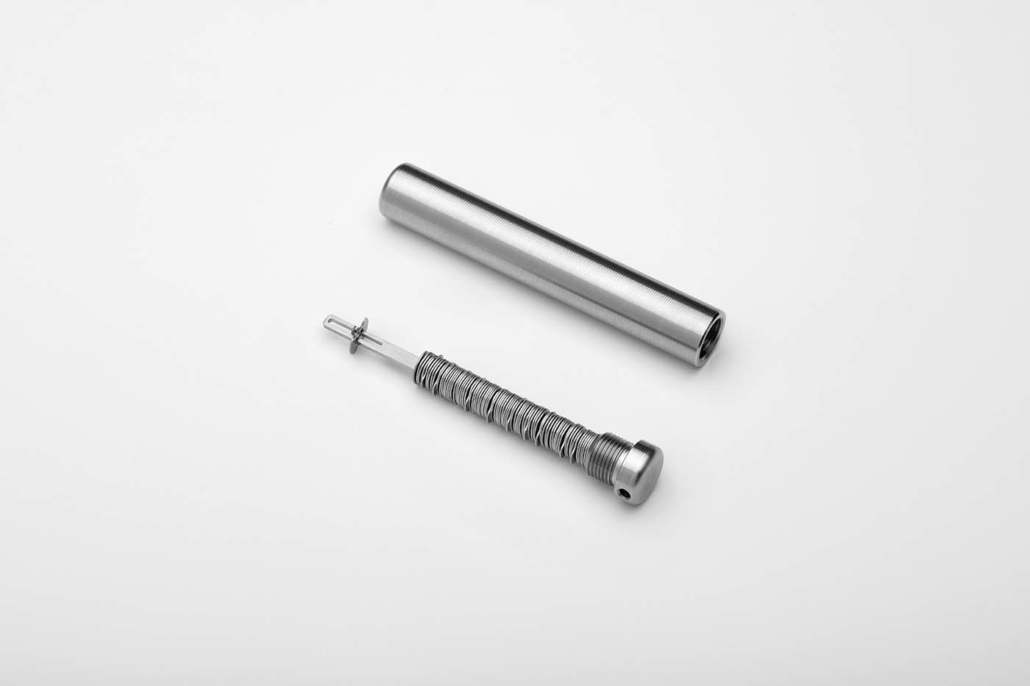 The utmost security is crucial for crypto holders, so it is worth paying attention to the backup tool for autonomous offline storage of valuable data known as Cryptosteel Capsule. This is a solid metal device that will survive in any condition. Its main features are high flexibility, improved security, mobility, adjustable separators, and extreme durability. Get one and you will definitely hear words of gratitude from your crypto enthusiast!
Mining rig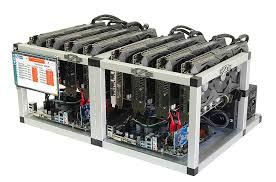 One of the popular mining gifts is computer software used for mining and called a mining rig. There are different rigs available nowadays, so you should have a clear understanding of which of them will crack popular mining algorithms. The most popular ones are ASIC mining machines and the Coinmine One.
Book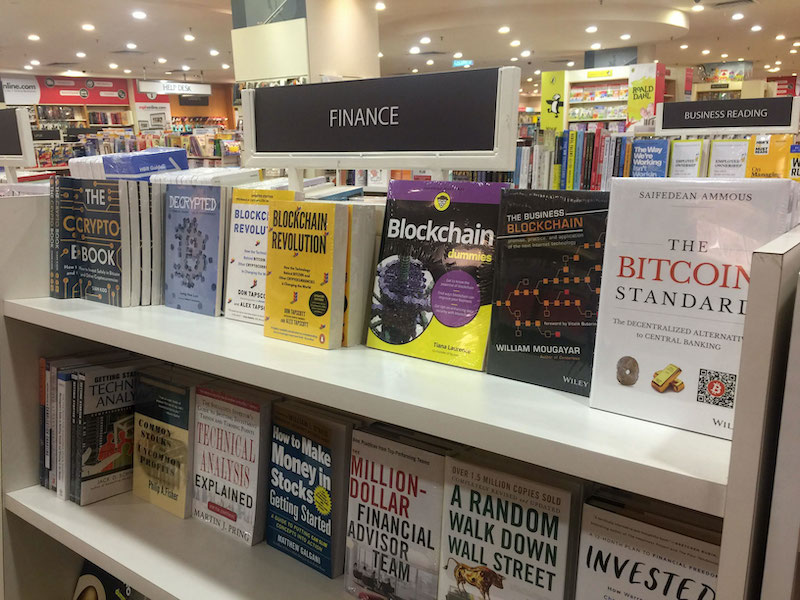 Books have been considered the best present for centuries, and even in the technological era, they remain actual. The evolution of the crypto industry is so fast that it can be challenging to follow it. However, you can keep track of the innovations by reading books, and they can also help you to grow as a crypto enthusiast too.
Crypto Art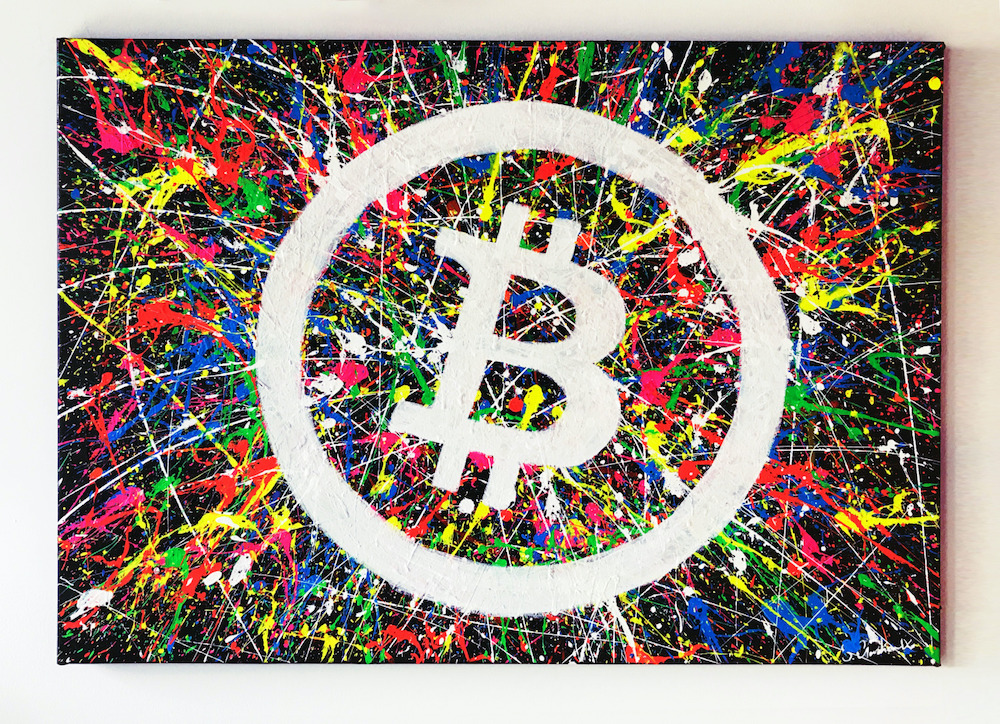 If a person you look for cryptocurrency gifts for is also fond of arts, why not combine both these directions into one present? Currently, there is a popular online destination called Crypto Art where everyone can look through a variety of art products with a focus on crypto. Each of them can become a perfect decor for home or office interior, especially if this person is a fan of the blockchain sphere.
Bitcoin price ticker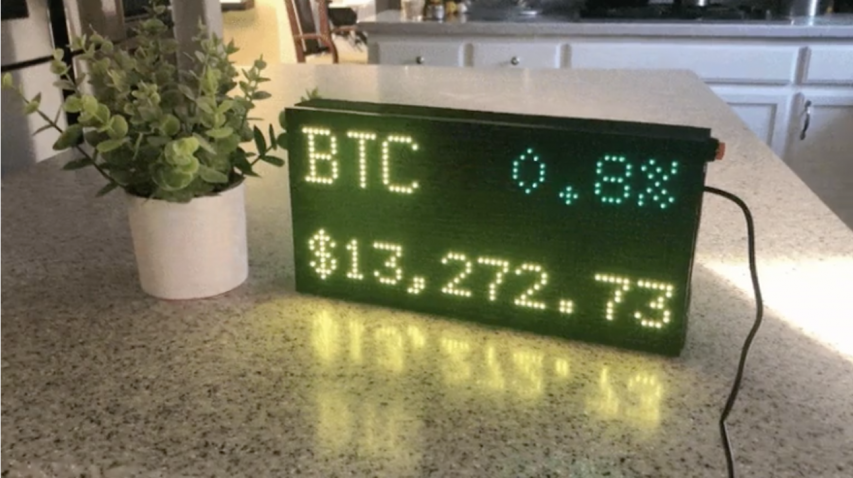 Checking coin prices can be a tiresome activity since they may change every minute, but you can provide a crypto trader with a useful device called a price ticker. You can set it up using Wi-fi and it will show the latest coin prices from coingecko.com or another online destination. These tickers can display prices of several coins, use different colors for each asset, easy user interface, and other benefits for traders. This device can simplify every trader's life, so this gift idea is really decent.
Personalised crypto card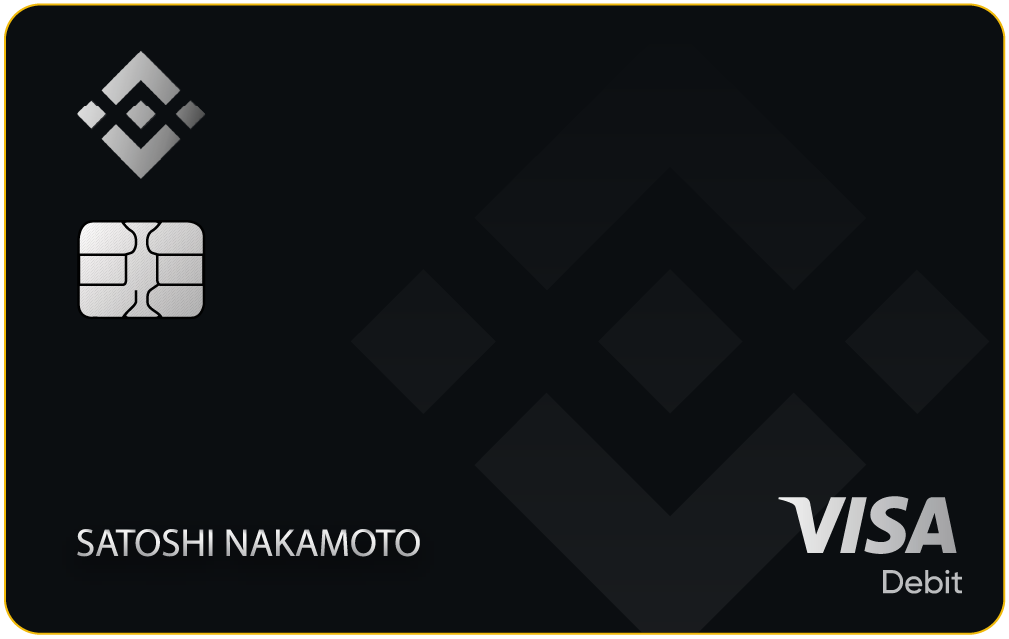 It often happens a crypto holder can't access your Bitcoin address if he is away from the computer and a mobile phone battery has gone low. In this case, a personalised crypto card depicting your name, wallet address, and possessing a QR-code can be a way out. It can be a great thing to keep your digital money in the traditional wallet, so any crypto holder would love to have one. Furthermore, it is an exclusive present since this card will be the only one in the world, so this gift can be ranked high on this list.
Online course access

Learning is never late, especially if you need to be aware of the changes in the fast-moving crypto world. Books can be considered an outdated way of acquiring knowledge, so one more idea of high-quality crypto gifts is a subscription to a cryptocurrency-related online course. There are lots of similar courses on such popular educational platforms like Udemy or EdX, so you should pay time to choose the most relevant and useful ones personally for your crypto connoisseur.
Crypto blog or newsletter subscription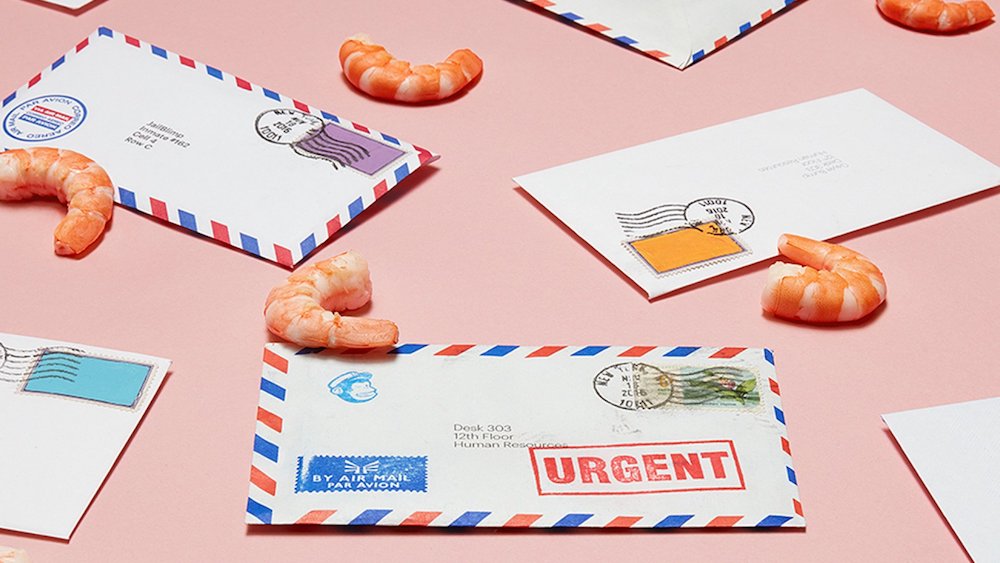 It can be difficult to follow the trends of the modern crypto community to be aware of not only the latest news but also how to solve any issues. No wonder a subscription for a popular blog or regular newsletters can be considered a great advantage for a crypto fan. If you don't know what blog or forum to choose, try to check the search history of your giftee, or prefer the most prominent platforms like Off the Chain with Anthony Pompliano, for example.
Premium trading membership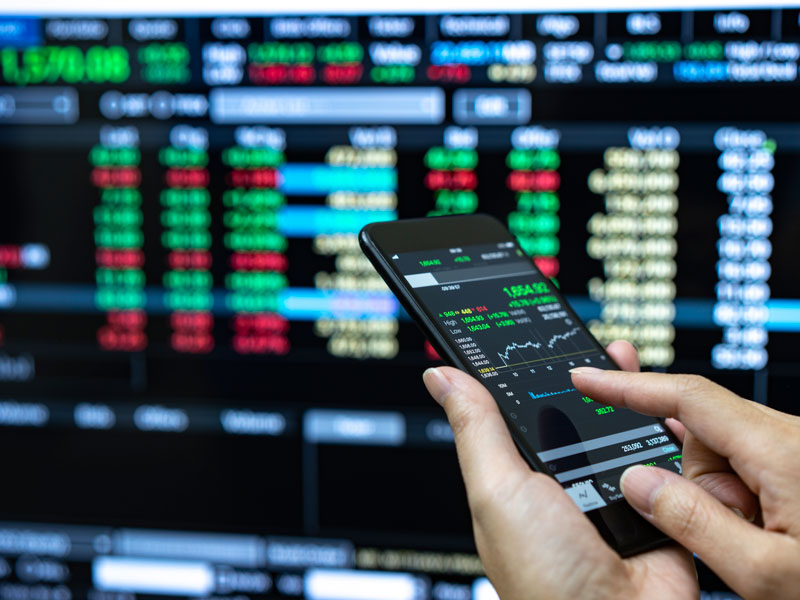 If you want to see gratitude in the eyes of a passionate crypto trader, premium membership can help you achieve this goal. These members always have a number of benefits like increased limits, a variety of trading indicators, branded merchandise, higher profits, etc. This is an inner desire of every crypto trader to experience a premium membership (for example, Cryptohopper), and try all the pros offered there, so this present is really worthy and wanted.
Final thoughts
It makes no difference what upcoming holiday you prepare gifts for, but you should remember that crypto lovers would appreciate special presents. Whether you want to congratulate someone on New Year, Christmas, or birthday, it is always important to make a person happy with the present chosen. This list of cryptocurrency-related items to be used as gift ideas can surprise your crypto enthusiast and make this person pleased and grateful.