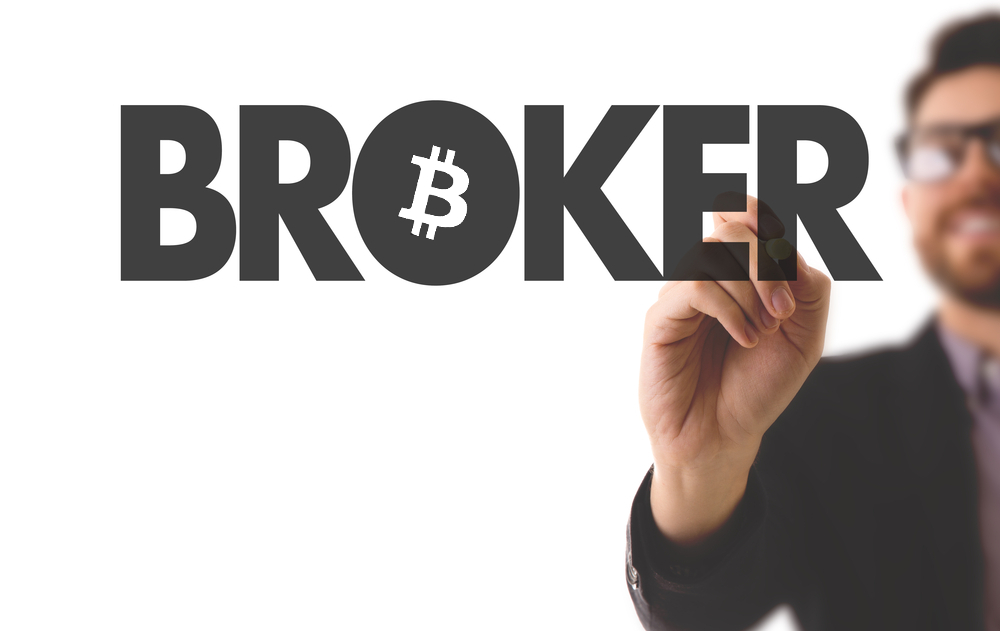 With popular cryptocurrencies reaching new all-time highs in the first month of 2021 and more investors joining the industry, many are searching for a beginner's guide on how to become a bitcoin broker.
The reason is not far-fetched. The global adoption of Bitcoin is still in its infancy and many individuals who do not know how the cryptocurrency market works would prefer to gain exposure to Bitcoin through a broker.
Table of Contents
If one could become a bitcoin broker, they will realize massive profits and at the same time play a part in this financial revolution. If you are that person, then read on.
Who Is A Bitcoin Broker?
Generally, a broker is someone who buys and sells financial instruments like gold, shares, etc., on behalf of others.
In this context, a Bitcoin broker is an agent that buys and sells the asset for others. The broker is usually the middleman between the buyer and seller of Bitcoin and vice versa.
Since the rationale behind starting the business in the first place is to make a profit, you need to understand when to buy and sell.
A new BTC broker's profit margin may be meager at the business's initial stage because people would be scared to commit large funds to an agent with little or no reputation.
However, with consistency in providing excellent brokerage service and the continued widespread interest in Bitcoin, you could be making huge profits running into millions of pounds annually.
How To Become A Bitcoin Broker
Many think that they need a lot of capital before they can start a Bitcoin brokerage business. Interestingly, running a standard bitcoin brokerage business does not require much money, as you can always start on a small scale.
Starting A Small Scale Bitcoin Brokerage
This section will provide a step-by-step guide on how you can become a small-scale Bitcoin broker. We understand that not everyone has the financial capacity to run a large Bitcoin brokerage business.
As stated earlier, a BTC broker is responsible for buying and selling the asset on behalf of other people.
Starting on a small scale does not make you any less of a Bitcoin broker. As a matter of fact, what is required for you is to effectively buy and sell the asset for clients while building your reputation and gathering funds for expansion.
Steps To Starting A Small Bitcoin Brokerage
Step 1: Choosing A Business Name

You may not consider this an essential criterion when starting your brokerage business, but it is as vital as every other step.

Your business name is the first impression your customers would have about you. So if the business name is compelling, it could lead to increased patronage and vice versa.

You may also be thinking long-term for the business, and you do not want a situation where after you have established a profitable brokerage business that has attracted several clients, you opt to change the business name along the line.

Doing this could cause unnecessary tension as some investors would fear that your brokerage platform is having one challenge or the other.

Step 2: Choosing A Location For Your Business

After selecting a business name, the next step you should consider is where you plan to operate.

One essential factor you should consider to select your business location is the regulatory demands within the jurisdiction. Nobody wants his or her business to be slammed with regulatory charges at its early stage, as it could lead to premature death.

If the location you intend to operate is hostile to cryptocurrencies in general, you should relocate to a friendlier region, which would support your business growth.

Step 3: Obtaining Legal License

With the crypto industry gaining traction in recent times, regulators globally show increased interest in its activities.

Since you will be dealing with people's funds, a financial watchdog will require that you obtain the necessary license to show that your business is genuine. In the UK, for instance, the Financial Conduct Authority (FCA) mandates registration for crypto businesses and issues a license to approved companies.

Not all brokers are swiftly awarded operational licenses because securing one would mean that you pass through several checks to confirm that you have good intentions.

Step 4: Source Where To Get The Bitcoin

Once you have gotten the license, then you need to get into the real deal of bitcoin brokerage service. This is when you start buying and selling the cryptocurrency for others.

You can register and become a broker on established bitcoin brokerage platforms like LocalBitcoins, eToro, Paxful, among others. These platforms are peer-to-peer (P2P) Bitcoin brokerage services that bring buyers and sellers together for the sole aim of facilitating trade.

However, since these brokerage firms have tons of sellers and buyers, you should conduct due diligence about a user before starting the transaction to avoid being scammed.

A one-time click on a user profile would show you the person's reputation on the platform. Avoid transactions with users who have little or low credibility score.

You can also get people outside these platforms to buy and sell their BTC to you at fair rates.

Step 5: Set-up an Offline Wallet

Since your work will require holding clients' bitcoins at some point, it is very vital that you create an offline or cold-storage wallet like Ledger to guard against hackers.

For a start, you can simply invest in a hardware wallet like Trezor or Ledger, and transfer any bitcoins that you won't be using for a while to the address.

For a hot wallet that you can use on the go, you can use custodial mobile wallets like Coinbase Wallet, Trust Wallet, Coinomi, Atomic Wallet, etc.

Additionally, make sure to enable maximum security features on your wallet and exchange accounts. Google's two-factor authentication (Google 2FA), which adds an extra security layer is compulsory,

Step 6: Embrace Effective Marketing

You need the business to be seen by clients and do this by advertising it in the best way you can. You can run ads for the business on popular social media platforms like Facebook and Twitter. If your budget also allows, you can hire crypto social media influencers to promote your business.
Starting A Large-Scale Bitcoin Brokerage Platform
Now that you have known what it takes to establish a small Bitcoin brokerage firm, let us delve into how to set up a large-scale enterprise.
Setting up a large Bitcoin brokerage platform is different from establishing a smaller venture, as it would require lots of capital than the former.
So you have chosen to launch a bigger brokerage platform, and you are still wondering how to begin. Well, we have compiled concise guides to help you start.
Step 1: Choosing A Location And Business Name

Remember, your business would have to operate from a given location, and the legal requirements would always influence your operations either negatively or positively.

You should choose a location that has friendly crypto regulations. Note that a larger Bitcoin brokerage is different from its small contemporary, and the rules applicable to the former would be more tasking.

Furthermore, your business name should be one that tries to woo customers into using the platform and not adopting a name that makes investors believe you are unserious.

Step 2: Raise Funds

A large cryptocurrency brokerage requires sufficient funding. You'll need it for the primary set up, acquiring a regulatory license, and finding the right customers for the business.

You do not want a situation where you run low on funds after you have started the firm. This mistake will negatively impact the business' success, so it is imperative you gather sufficient funds before starting the business.

To start, funds can be gotten from your purse, close friends and family, and as you grow, VC firms.

Step 3: Finding A Brokerage Technology Provider

After raising substantial funds, it is time to go into the technicality of the business.

Your platform should have a unique internet-based domain where potential clients can get their business done in a few clicks.

To set this up, you need to partner with a trusted Bitcoin brokerage technology provider to set up an easy-to-use platform convenient for everyone.

While some providers may require a higher fee, you should conduct a market survey searching for an operator that offers a good service at an affordable rate.

Step 4: Connect With Existing Bitcoin Exchanges

It is hard for a new Bitcoin brokerage platform to woo investors since it has only executed little or no trade.

Before opting to use a platform, most clients thoroughly go through its previous transaction to check its liquidity status. Connect with an established exchange to boost your liquidity, which will entice more users.

Step 5: Partner With Fiat Payment Processors

You will need to set-up a channel for receiving and processing fiat funds from your customers. This can especially be a headache if you reside in a country where banks are not crypto-friendly.

Most crypto businesses find it easier to partner with challenger banks or small-scale financial institutions that have less customers. These are more likely to onboard crypto users and often offer a competitive pay structure.

You will also need to partner with debit and credit card payment processors, and support as many fiat gateways as possible. This way, users can adopt other alternatives to facilitate payment when an option fails.

Step 6: Implement Adequate Security Measures

In a time when the crypto space is flooded with several hacking activities, specific security measures need to be taken to deter hackers from compromising your brokerage platform.

In recent times, hackers have stolen large amounts of funds and information from reputable exchanges due to negligence on the operators' part.

True, you may be new, but you can do better by collaborating with established crypto security firms to provide the best security measures for your platform. The measure could be in the form of offering security advice or implementing advanced security tools.

Either way, investors need to be convinced that their information and fund are safe with you.

Step 7: Choose A Custodial Provider

A custody provider helps provide secured storage for your Bitcoin. There is no need to bother about the technical aspect of private key safekeeping when there are companies that can provide such services at little cost.

At the moment, there are only a handful of reliable crypto custodians in the market,

BitGo
Xapo
Coinbase Custody
Gemini Custody

Choose a custody provider that offers a quality custody solution at a lower management fee.

Step 8: Launch a PR Campaign

Once your platform is operational, you need to let the world know about your business.

Budget funds to run ads for the business on established cryptocurrency publications, podcasts, YouTube channels, etc. Alternatively, you can use large media companies like Cointraffic or Coinzilla to streamline your PR efforts.

You can give discounts in the form of welcome bonuses to lure potential traders. Also, consider setting up a referral program to reward early users from helping your business grow.

Step 9: Set-up a Customer Service Desk

The essence of customer service is to address customers' complaints and inquiries whenever the need arises.

The effectiveness of your customer service will determine the success or failure of the business.

Unlike most financial markets, the crypto market works on a 24/7 basis, and you might want to consider establishing a customer service unit that is up and running throughout the timeframe.
Conclusion
In this article, we highlighted a complete step-by-step guide on how to become a Bitcoin broker. You can choose to become a small or large-scale crypto broker depending on your financial capacity.
Regardless of your decision, it does not make you any less of a Bitcoin broker. You should begin your brokerage business on a small scale to gain the needed experience, which would be useful should you choose to expand.