How comfortable it is to have a traditional card with crypto support and be able to pay with it anywhere and anytime! There is good news for crypto enthusiasts who have invested in the most popular assets since a UK-based company has launched a Cryptopay debit card. It allows buying, selling, storing, and transferring cryptocurrency thanks to an integrated CryptoPay account. Where can you get such a card and what features has it got?
Look: this article has covered lots of points about CryptoPay prepaid card for you to find out if it is suitable personally for you.
Table of Contents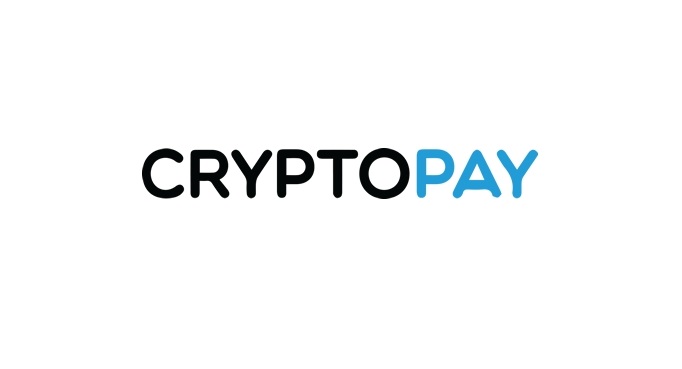 What is CryptoPay
CryptoPay is a UK-based company registered in England and Wales founded in 2013. The company known as CryptoPay Ltd is one of the most popular and established digital currency service providers in the EU. It is a wallet and payment platform for merchants and consumers to exchange transactions with each other backed by a new BTC payment protocol.
The company has already attracted over 1.3 million users and issued over 134 thousand C.Pay cards. The total number of transactions made by the company exceeds 50k a month, and it offers services not only to EU citizens but also across the globe too.
The main product of the company is a C.Pay card with lots of great features for crypto holders.
CryptoPay features
The basic CryptoPay features look as follows:
Receipt, storage, exchanging, and sending four major cryptocurrencies including BTC, ETH, LTC, and XRP;
Buying crypto with a bank card and withdrawing coins to a personal bank account;
Opening a corporate account to accept BTC payments from customers;
Built-in web wallets to hold crypto assets.
Team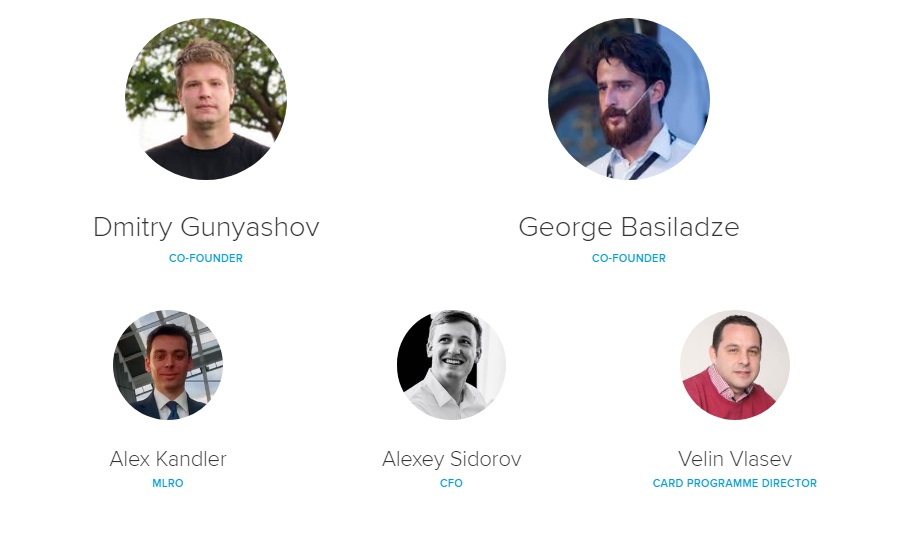 The team standing behind the CryptoPay project consists of talented and skillful members with impressive experience not only in the crypto industry but also in IT and finances. The company was founded by two entrepreneurial crypto supporters: Dmitry Gunyashov and George Basiladze.
Dmitriy has been involved in the blockchain community for over 5 years with experience in e-commerce business building and payment system management. George can boast an extensive knowledge of financial systems with a background in PE/VC and corporate finance.
Both of them decided to create a unique product and launched the company in 2013. Currently, the team consists of 7 more enthusiasts who contribute to the development of the company and put effort to make it global.
Licenses
CryptoPay Ltd has been originally registered under the Money Laundering, Terrorist Financing and Transfer of Funds Regulations 2017 as a crypto asset business waiting for the approval of the application to the Financial Conduct Authority (FCA). CPS Transfers Limited is another branch of the company responsible for financial transactions and it has already been licensed by the FCA.
There are also two card issuing companies cooperating with CryptoPay. C.Pay Visa prepaid card is issued by PayrNet Ltd in the UK. This is pursuant to license by Visa and it is authorized by the FCA. EU debit cards are issued by UAB PAYRNET which is also pursuant to license by Visa. It is authorized by the Bank of Lithuania to conduct electronic money service activities under the Law on Electronic Money and Electronic Money institutions. CryptoPay Ltd is a Card Co-Brand and CPS Transfers Ltd is the Card Programme Manager in both cases.
Services
CryptoPay offers services both to personal users and businesses. Let`s look at both types of these services closer and learn about the products offered to customers.
Personal
Any individual located in the UK or any other EU country can get access to the services offered by CryptoPay. What is exactly offered? There are 3 basic solutions to consider and the CryptoPay card review is at the top of this list.
CryptoPay prepaid card
The main product of CryptoPay is the C.Pay card. This is a prepaid debit card that can be ordered in the UK and all other countries located in Europe. It has the following features:
Coming in GBP and EUR;
Support for paying anywhere Visa is accepted;
Top up of the card can be performed directly from a bank account;
Cash withdrawals in ATMs;
High spending and withdrawal limits;
Spending cryptocurrency anywhere;
In-app crypto management;
Contactless payment support;
Visa verification.

Bitcoin wallet
CryptoPay offers an all-in-one wallet solution that is secure, functional, and versatile. Anyone can create a free wallet directly on the website - it is enough to sign up on the platform.
The wallet functionality is quite traditional:
Buying, selling, storing, and sending four types of cryptocurrency including BTC, ETH, LTC, and XRP;
Instant currency exchange between fiat and crypto;
Immediate crypto purchase with debit or credit card at a low fee;
Direct money transfer between a Cryptopay wallet and bank account through SEPA in
EUR and through Faster Payments Scheme in GBP;
Better security with two-factor authentication;
Connecting a wallet with a prepaid card to easily convert your cryptocurrency into cash, goods, and services.
Earning
One of the latest solutions offered by CryptoPay is the possibility to earn interest in holding crypto. Every user can open a savings account and earn up to 10% compound interest on BTC, ETH, and USDT which is paid out daily. There are even higher rates for crypto deposits over €50k.
Currently, the company has created a waiting list and you can join it if interested in this service. You can choose the cryptocurrency, the amount to deposit, and the period of months to lock coins for and wait for a company representative to contact you.
Business
Businesses can start accepting crypto payments in a fast and easy way with CryptoPay. A business receives a crypto gateway with a guaranteed exchange rate, management of any price volatility, and the possibility of being charged a flat 1% transaction fee.
What will a business get with CryptoPay solutions?
Daily payments in cryptocurrency delivered straight to the bank account;
Possibility to increase international conversion rates;
Crediting and debiting customer account balances with cryptocurrencies;
Full control over funds without chargebacks.
The company has created a flexible payment API and offers a merchant back office with extensive reporting and management of multiple logins of large teams. It means businesses can check and analyze transaction history, manage sub-accounts, permission-based accesses, and much more!
How does it work?
If you want to become a CryptoPay client, you should have a clear understanding of how to join the platform, make deposits and withdrawals, and how much it costs. Let's find out more details about the way this payment processing platform works.
Registration
The Sign-up button is located in the upper right corner. When you press it, it is necessary to complete the number of steps to become a member of the platform and get a wallet:
Enter an email and password.
Open your mailbox and find a verification email.
Confirm the registration.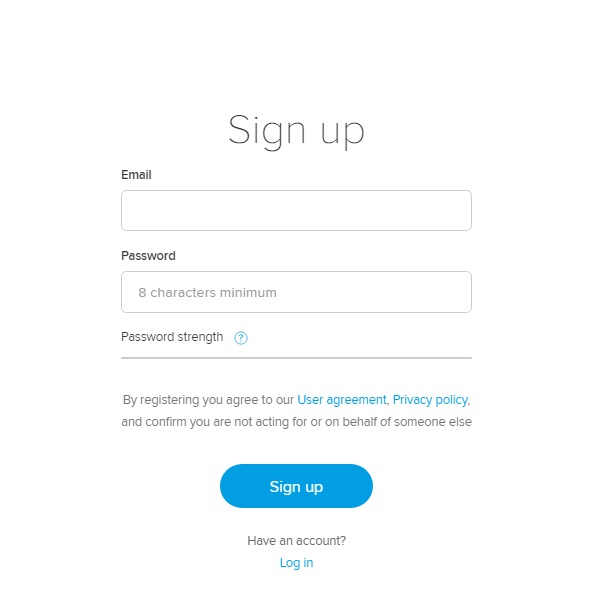 The next stage is to set up a CryptoPay account to be able to use it. For this purpose, complete the following steps:
Select the country of residence.
Enter the first and last names, date of birth. Choose your citizenship.
Complete the procedure.
Usability
When you become a member of the platform, you can access your account both on a desktop computer and mobile devices round the clock. The interface is user-friendly, and you can see a list of all the functions on the My Account menu.
The first thing you see when you are aboard is all 4 cryptos and 3 fiat currencies supported by the wallet. Each of them is provided with three buttons: Buy/Bank deposit, Exchange, and Withdraw. The information about card availability is provided at the bottom of the page.
When you look at the top of the page, there is a menu with such subcategories as Accounts, Cards, Recurring, and Account menu. The last one offers you to learn the Tier, check settings, referrals, history, reports, get help or log out of the account. Everything seems clear and easy to access, so even a beginner can cope with the wallet functionality easily.
Supported countries
The company offers services in over 90 countries all around the globe. The majority of states served are European, but residents of some Asian and American countries can benefit from CryptoPay solutions too. The company cannot process payments from credit or debit cards issued in such countries as Estonia, India, Luxembourg, Malta, and Serbia. Furthermore, C.Pay cards can be ordered in the countries of the EU only.
Supported coins and fiat currencies
CryptoPay supports 4 cryptocurrencies and 3 fiat currencies. A full list includes Bitcoin, Litecoin, Ethereum, and Ripple as well as GBP, EUR, and USD. Both deposits and withdrawals are still not available in American dollars, but this feature is planned to be added in the closest future.
How to buy Bitcoin
There are several simple steps to complete to buy crypto coins:
Log into the account.
Pass through the verification procedure.
Press the Buy coins button next to the cryptocurrency you want to get.
Select the currency you want to give and enter the amount next to it. You will see an automatic calculation including the fee, total amount you will spend, and coin fractions you will get.
Confirm the transaction.
Deposit funds to your account or choose a bank card linked to the account.
Complete the process following the hints provided.
Cryptocurrency you have purchased will arrive in your wallet in a matter of seconds and you will see the amount next to the respective account in the wallet.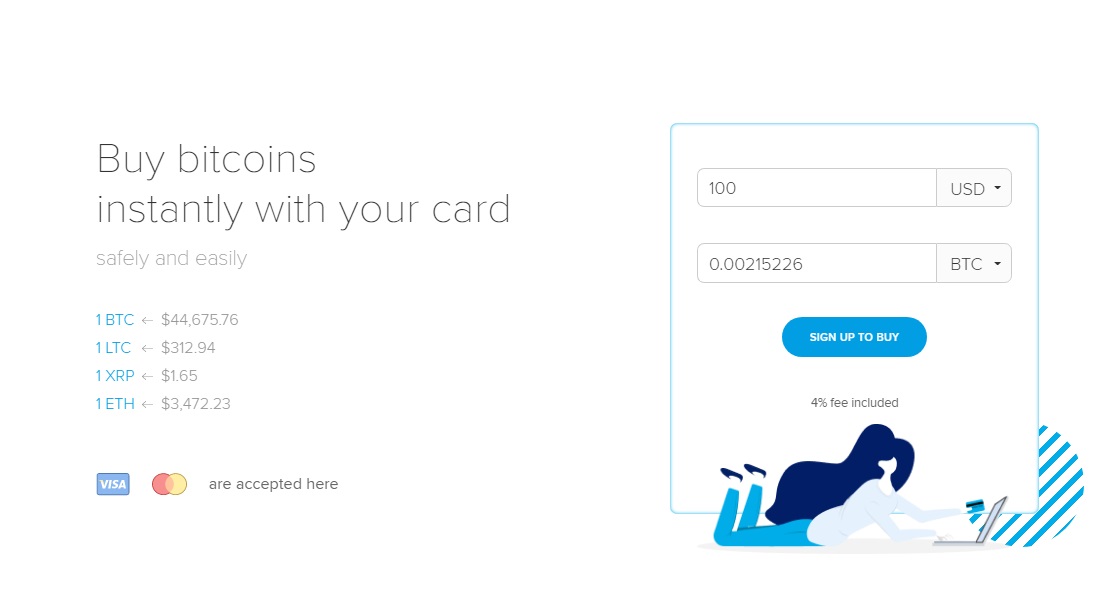 Payment methods
There are 4 types of deposits available to CryptoPay users including:
Bitcoin, Litecoin, Ether, and XRP deposits;
SEPA bank deposits in EUR and GBP bank deposits via Faster Payments;
Card deposits;
Card unloads (for the EEA and the UK cards).
Withdrawals are available in ATMs though it is possible to send cryptocurrency to an external wallet too. You should select the withdrawal option next to the crypto coin to withdraw or fiat account for funds to be automatically converted to the corresponding currency.
Fees
The range of fees on CryptoPay is quite various. There are deposit and withdrawal fees, fees applied to C.Pay card, fees on crypto purchases and exchanges, etc.
Let's have a look at the most notorious expenses you can face being a client of CryptoPay company.
It is absolutely free to get a CryptoPay account, but issuing a physical card costs 15.00 GBP, USD, or EUR. There is a 1-pound service fee paid monthly, while cash withdrawals cost as much as 2.5 GBP, USD, or EUR each depending on the currency possessed. Choosing to withdraw another currency from one stored in the account you should be ready to pay 3.5 GBP, USD, or EUR plus 3% per each transaction. Card loading and unloading are performed with a flat fee of 1% too.
When it comes to crypto purchases, you should remember there is a fee of 4% if you buy crypto with a credit card. There is also a 1% conversion fee for exchange transactions.
Limits
There are 3 verification tiers on the platform and limits depend entirely on the tier of the account used and payment method.
Cryptocurrency
Holders of any tier can deposit or buy as little as 0.00000001 BTC/LTC/ETH and 0.000001 XRP. The maximum deposit amount is absent.
Tier 1 account holders have a minimum withdrawal amount: for BTC/ETH it is 0.0001, for LTC/XRP it is 0.001, while the maximum weekly amount to withdraw cannot exceed €10,000.

Tier 2 increases the maximum withdrawal amount up to €50,000, while Tier 3 does not apply any withdrawal limits for users at all.
Bank transfers
This way of depositing and withdrawing money is available only to Tier 2 and Tier 3 account holders. The minimum withdrawal/deposit amount is 10 EUR/GBP.
Tier 2 accounts can deposit and withdraw as much as €5,000 a day and €15,000 a week.
Tier 3 accounts deposit and withdrawal limits increase up to €50,000 a day and up to €100,000 a week.
Card deposits
Tier 2 provides users with an opportunity to buy cryptocurrency with bank cards. The minimum crypto purchase is 10 EUR/USD/GBP.
A daily limit is €1,000 for Tier 2 and €20,000 for Tier 3. Clients are allowed to buy cryptocurrencies for a maximum of €5,000 for Tier 2 and €50,000 for Tier 3 per week.
C.Pay Card limits
There is a difference in C.Pay Card limits depending on the currency. A maximum card balance cannot exceed 45,000 GBP, 50,000 EUR, or 58,000 USD. The maximum ATM withdrawal limit a day is 400 GBP, 450 EUR, and 500 USD. A full list of limits and fees of the prepaid card can be found here.
How to buy Bitcoin with CryptoPay
There are two ways to buy Bitcoin on CryptoPay:
Card deposit;
Exchange operation.
If you prefer to do that with a card, you should ensure that you are ready to make a purchase and enter the Crypto account. You will see your Bitcoin account and the Buy Bitcoins button next to it. It is enough to enter the amount you want to purchase and select the card linked to your account. If there isn't one, you can enter card details and click the Register now button. Proceed with the payment, enter the 3D Secure code on the banking page, and wait for the arrival coins.
The second way also requires entering the CryptoPay account. Next to your Bitcoin account, you will see the Exchange button to press. Enter the amount you want to buy and what currency to spend. Press the Exchange button, check all the transaction details, and proceed to complete it. Your Bitcoin will land the account in a matter of seconds.
Affiliate program
CryptoPay offers a rewarding referral program. If you invite a friend, he will get a 25% discount on their first card order, while you will get 10% of the revenue from all the fees Cryptopay charges on his/her GBP/EUR/USD/BTC accounts.
The invitation link can be found on the My Account menu under the Referrals tab. There is also the possibility to get referrals on popular social media websites with banners and materials as well as to send invites by email. All the information about your referrals is provided under the My Referrals stats tab.
CryptoPay security
CryptoPay has been in the market for over 7 years already and lots of attention has been paid to security for this time period. This is a licensed company with clear security guidelines and a Privacy Policy. Cryptopay employs automated transaction monitoring and fraud prevention systems, which work 24/7. It asks users to pass through the verification procedure for higher limits and supports 2FA for higher protection of user accounts. When it comes to cryptocurrency, the company uses both hot and cold vaults and the MultiSig technology; the team also carries out vulnerability tests, and of course, takes harsh measures to combat fraud.
CryptoPay support
CryptoPay customer support is available round the clock and can be accessed in three ways:
Pros&Cons
What are the best CryptoPay features and what things should be improved? This list of pros and cons gives answers to these questions.
Pros:
Support for both crypto and fiat money;
Worldwide accessibility;
Fast verification procedure;
Crypto purchases without verification;
Mobile-friendly website and apps;
Easy-to-use web wallet;
Instant transactions.
Cons:
The average Trustpilot rating;
Many different fees;
C.Pay Card is available in a limited number of countries;
Only verified users can make fiat deposits and withdrawals;
A limited number of crypto coins supported.
What we like about CryptoPay?
CryptoPay has a range of benefits that make it a great solution for crypto enthusiasts. Firstly, it is an opportunity to pay with crypto almost anywhere in the world since the exchange process is instant and always at hand in the mobile app. Secondly, the company takes security issues seriously and puts lots of effort to guarantee a smooth and risk-free experience for users. Thirdly, the number of services and destinations to use them is growing incessantly, so there are high chances for CryptoPay to become a global company.
Conclusion
CryptoPay digital payment wallet has combined lots of features many crypto holders could only dream about. Currently, they can buy, sell, store, and exchange crypto in a fast and easy manner directly in the mobile device or computer. C.Pay prepaid card is a convenient way to avoid paying extra and be able to buy traditional goods and services with crypto.