Today, there are very many cryptocurrency projects on offer. They are not meant for everyone, though. Their visions and designs are for a select few—those who mastered the crypto world first. That is why every other new digital currency platform focuses on only a few goals. For instance, making its blockchains faster, secure, and affordable than ever before. Yet, as this EktaWorld.io review will show, that should not always be the case. The Ekta ecosystem merges the physical financial systems with the virtual. But, in a way that does not leave anyone behind. Using its Ekta Token ($EKTA), even non-crypto savvy users enjoy an equal chance at trading. The ecosystem helps them in staking, saving, lending, and borrowing capital.
Table of Contents
What is EktaWorld.io?

EktaWorld.io is an independent blockchain with physical headquarters in Bali, Indonesia. The word "Ekta" is Sanskrit for "unity, identity, and integrity". The platform bases its operations on the principles of high efficiency and energy-saving technology. Still, it manages to attain full Ethereum compatibility and smart contract compatibility. And these are what makes the blockchain to be able to handle high performance transactions.
Yet, an EkatWorld.io review would not be complete without mentioning Ekta's vision. The blockchain's founder—Berwin Tanco—set out to reduce global poverty. He started by decrying the high levels of poverty in Southeast Asia. Where 27.8 million in that region alone are poor.
The company thus strives to use blockchain technology to:
Fulfill its vision of giving everyone a chance to live a better life; and to

Pursue a mission of redefining the way people live, reset what they value, and ultimately redesigning the planet.
EktaWorld.io Features
The Ekta ecosystem features three major areas:
Identifying and selecting resources in the physical world

Connecting entrepreneurs to those resources via the Ekta blockchain

Tokenizing those resources to make them trade-ready
Ekta Physical World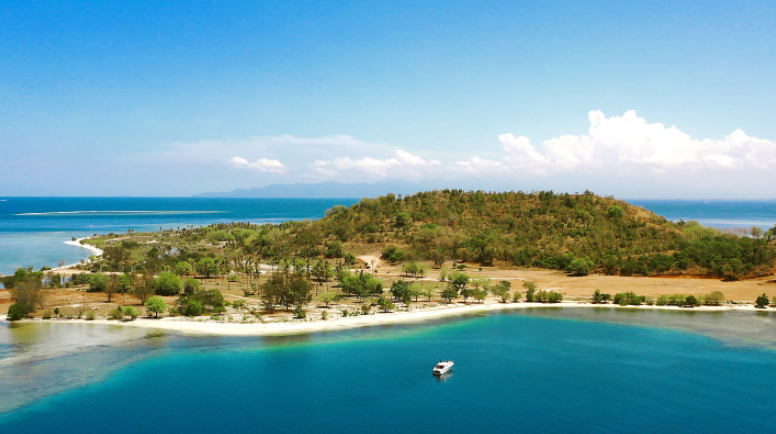 EktaWorld.io has tokenized real-world assets in Indonesia, such as:
Residential villas

An incubator for startups and entrepreneurs

285 marina berths
EktaWorld.io Blockchain Infrastructure

EktaWorld.io is an independent blockchain which features:
Smart contract mining

Non-fungible tokens (NFT) fractional tokenization

Decentralized lending

Decentralized exchange (DEX)
EktaWorld.io Tokenomics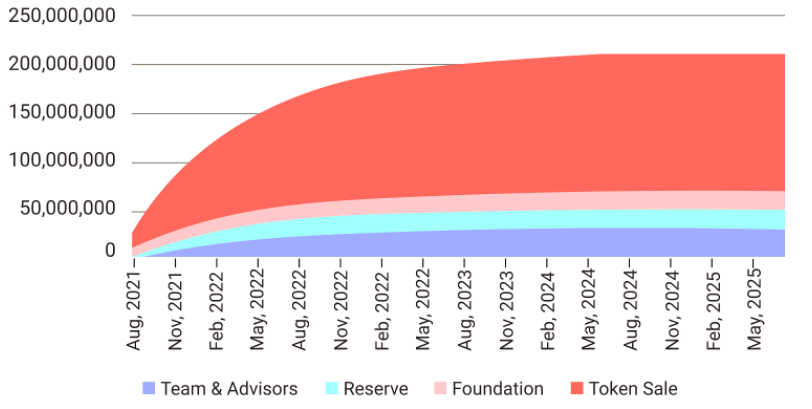 The Ekta blockchain has set a maximum limit of 210,000,000 coins for supply. The company expects to hit that target in May, 2025.
Users participate on EktaWorld.io by trading the EKTA token. The company designates this token as $EKTA.
The coins supply comparison table shows how $EKTA performs compared to other major digital currencies. Hence, an EktaWorld.io review would suggest that it is profitable to stake or hold the $EKTA token.
Cryptocurrency Coins Supply Comparison Table as of October 2021
| | | | | | | | | |
| --- | --- | --- | --- | --- | --- | --- | --- | --- |
| | EKTA | Bitcoin | Bitcoin Cash | Ether | Litecoin | EOS | Stellar | Neo |
| Circulating Supply | approx. 31.5 million | > 17 million | > 17 million | > 102 million | > 56 million | > 906 million | > 18 billion | 65 million |
| Max Supply | 210 million | 21 million | 21 million | No limit | 84 million | No limit | No limit | 100 million |
Source: CFD and Forex Trading
Supported and Restricted Countries
Theoretically, EktaWorld.io supports Ekta trading in every country in the world. But, some countries have banned crypto trading altogether. Meanwhile, others are in the process of passing legislation that would limit the use of digital currencies in their jurisdictions.
Thus, if you live in the following countries, you should consider desisting from trading Ekta:
Algeria

Bolivia

China

Columbia

Egypt

Iran

Iraq

Nepal

North Macedonia

Russia

Turkey

Vietnam
Available Trading Pairs
When you wish to trade on EktaWorld.io, the service will redirect you to the PancakeSwap exchange. This EktaWorld.io review thus finds it worthwhile to mention that Ekta does not have its own exclusive exchange.
Also, you can only trade $EKTA tokens using cryptocurrencies. The support for fiat currencies such as USD and EUR is not available at the moment.
Still, the full list of digital currencies you can use to trade in $EKTA tokens includes:
BNB

ALPACA

BELT

BTCB

BUNNY

BUSD

CAKE

EPS

ETH

NRV

SAFEMOON

TKO

USDT

VAI

WBNB

XVS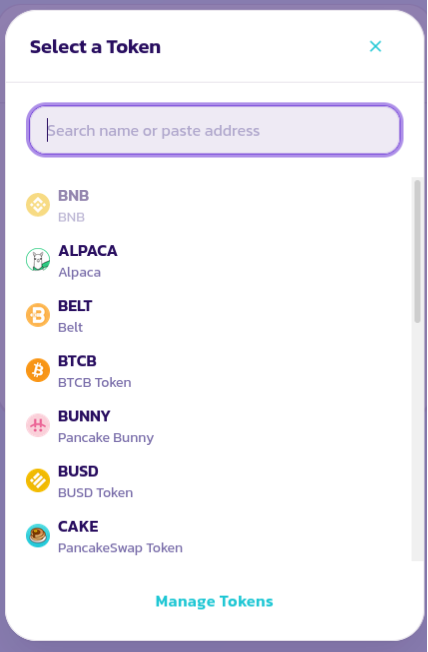 Fees
EktaWorld.io recommends trading $EKTA tokens on the PancakeSwap exchange. PancakeSwap charges a 0.25% commission of the total $EKTA tokens amount you trade.
How to use EktaWorld.io?
You need to have a crypto currency wallet before you start trading $EKTA tokens. And, EktaWorld.io recommends the MetaMask Wallet. The wallet will then facilitate you to buy and sell $EKTA tokens.
Buy
Open the PancakeSwap exchange

link

on your browser

Click

Connect Wallet

to link your MetaMask wallet

With your wallet connected, buy the amount of $EKTA tokens you desire
Sell
Follow the previous instructions that you used to link connect your wallet to PancakeSwap

Use the desired $EKTA tokens amount as your "

From

" currency in the exchange

Click

Swap

to sell your $EKTA tokens in the desired currency
Customer support
The EktaWorld.io customer support provides a dedicated page for enquiries. But, responses are not fast to come by from that avenue. It takes up to two working days to get a response. And, the support responds on weekdays alone.
Also, the service offers an email address for enquiries.
The only way that promises a semblance of fast response is the service's Twitter page. Send the profile a direct message, and someone from Ekta may respond in minutes.
Affiliate program
EktaWorld.io does not have an affiliate program in place. What it does have is a "Partner with Us" provision. Though it is not clear how the partnering should work. Because they ask visitors to offer their own suggestions on how they can contribute to building Ekta.
Pros and Cons
Whereas EktaWorld.io is still a young mainnet, it promises to revolutionize how blockchains can affect the access to capital. Some of its pros an cons include:
Pros
A trendsetter in linking physical assets trading with blockchain technology

Bases its mission on remedying social issues

Helps novice crypto users to participate in digital markets

Offers a decentralized credit facility
Cons
You cannot buy $EKTA tokens using fiat currency directly

Does not have its own exclusive exchange service

The platform is still in its nascent stages
Is EktaWorld.io safe?
The $EKTA tokens are a non-mineable digital currency. That means that the mainnet contains pre-mined coins. No more coins can surface from other sources. Yet, this model poses a huge security concern. It suggests that the source of the digital currency is a centralized source. Granted, EktaWorld.io boasts massive energy savings because it does carry out continuous mining. Still, new users of the service should apply all the possible security measures on their Ekta wallets. This includes two-factor authentication, for example.
Why Choose EktaWorld.io?
The main reason a new user should choose EktaWorld.io is because it offers access to real-world assets. One could use the Ekta DEX to buy stakes in real estate in Indonesia, for example. Also, the service uses a pre-mined digital currency. Thus, its carbon footprint is lower than other offerings which consume a lot of energy for ongoing mining.
F.A.Qs
What does it take to start trading $EKTA?
A wallet on MetaMask

Adequate funds in a select crypto currency

No trading in fiat currencies is available at the moment
Can I trade $EKTA on EktaWorld.io?
No. EktaWorld.io will redirect you to the PancakeSwap exchange
Is Ekta available in the UK?
Ekta works online. So, it should work everywhere in the UK too.
Summary
Whereas Ekta is still a young crypto, its parent company impresses with a slew of revolutionary social transformation missions. First, as a non-mined digital currency, it offers massive energy savings. Second, the Ekta ecosystem gives users access to staking in physical world resources in Indonesia. By buying into Ekta, users get a slice of real estate which includes Marina berths, for example. Further, EktaWorld.io will start lending to users once its decentralized lending platform is up and running. Such a facility will give startups easier access to credit, for example. Overall, Ekta is an ecosystem with a social responsibility bent at its core.