As more and more crypto enthusiasts opt for a passive income from staking and running masternodes, they are faced with a myriad of potentially promising projects around each and every corner. The setting up and monitoring of the associated wallets, numerous platforms, private keys and collateral requirements, may all culminate in one big headache.
A team of crypto professionals decided to simplify this management process and launched an app called Flits to streamline the process of setting up masternodes and cold staking of tokens. This innovative app allows hosting multiple decentralized masternodes and getting access to multiple new protocols too. Are you intrigued about what Flits is and how it works? Bear with us, this Flits review will explain the basics and main features of the project.
Table of Contents
Flits overview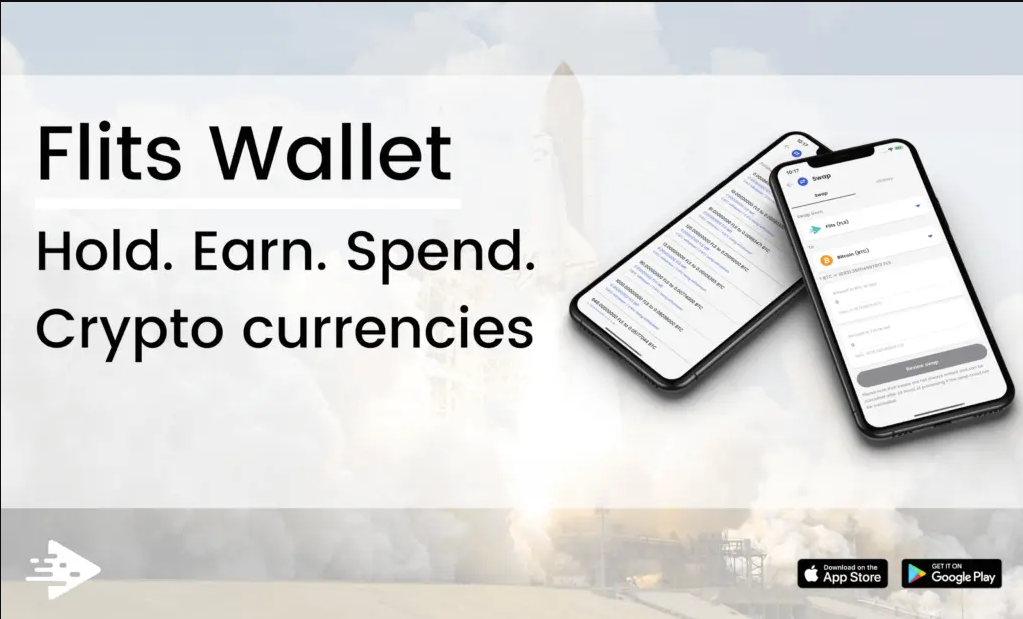 Flits is defined as an application for getting passive income that combines wallets, masternodes and staking. This app is available for Android and iOS powered devices and allows full control over a huge range of crypto assets where you can store coins, earn a passive income, and complete transactions if needed.
Flits, a Dutch word used to describe 'very quick' or 'in a flash'. It symbolizes the idea of crypto holders being able to get their investments done speedily and all in one place. This decentralized hosting solution offers control over their crypto investments irrespective of where they may currently be, at any given time. The developers of the project hope this app will become one of the most convenient and complete crypto investment tools in the crypto industry.
The app has over 32000 users from more than 120 countries, listing 114 coins and exceeding 6000 hosted mastermodes at the moment.
What problems does Flits solve?
The popularity of staking and masternodes is a popular trend in the modern crypto community. People want to get passive income from different sources, but it is not easy to manage several coins stored on various wallets, in different networks, and based on multiple protocols. This process requires not only more time but also eliminates the security of your earnings since you can't keep so many details in your head and need to write them down. However, Flits aims at solving this problem and letting crypto holders manage all the masternodes and wallets in one secure app.
Flits features
The range of features to mention in this Flits app review is really impressive, but the main benefits look as follows:
Efficient storage of multiple crypto assets, where users are in control of their own keys;
Native FLS token with multiple use cases, such as paying for fee credits (for masternode hosting), purchasing giftcards in the built-in gift card facility, and buying mining 'workers' for the incorporated mining feature (pooled POW mining);
Masternode hosting, with users able to swap their rewards (certain coins) for alternative crypto assets – all without having to leave the app).;
Certain countries are also able to apply for a prepaid Epay debit card, with top up giftcards sold within the Flits app. The giftcard feature itself is very extensive, and allows users to make use of an extensive range of crypto assets;
Safety of private keys that are kept in a cryptographically protected protocol on the user's device;
Cold staking support with a low fee of between $1.13 to $1.99 per month;
The Quark consensus algorithm allows maintaining network security.
Flits team

The team standing behind the Flits project has a lot of experience in the crypto-related sphere. The founders of the app are Mitchel van Amstel and Koen van Griensven who have been friends for over 17 years. Koen is an expert in Business Development having earlier worked for Shell, Ordina, and Bavaria. Mitchel is a full-stack developer with a good understanding of blockchain and cryptocurrency. Currently, they take positions of the Chief Technical Officer and Chief Operating Officer respectively.
Naturally, the development of such a project was not possible without a team of motivated and goal-driven people. The Flits team continues to evolve, in an effort to both deliver and improve on all fronts.
How does it work?
If you want to become a Flits user, you should complete the following procedure.
Go to the Flits website.
Download an app suitable for your mobile device.
Deposit any crypto asset to get started and buy the number of coins you planned.
It is highly recommended to do your own due diligence in deciding which coins to start with on the app.
Supported coins
The official Flits website mentions about 114 coins listed in the app. Their number is constantly growing and crypto holders can check which coins are going to be available soon on the website.
Flits coin (FLS)
The native coin of Flits ecosystem is FLS. It is based on the Proof of Stake mining mechanism and offers masternodes too. Historically speaking FLS masternodes have performed well, though of course users should always practice their own due diligence with regards to any of their investment decisions. FLS also supports staking, so crypto holders can keep the blockchain running and stake coins too. Currently, the coin is available on the following exchanges: Crex24, STEX, StakeCube Exchange, Birake, etc.
Other features of FLS are a less volatile price, with the backing of Blockworks B.V, and a dedicated team of experts working on the project and its development. Coins can be stored both in the mobile all and in the web wallet released not so long ago (available on GitHub).
Pricing
Downloading the Flits app is free off charge. So to is using it for the storage of crypto assets. The running of a masternode costs around $0.10 per day, in fee credits (currently obtainable with BTC or FLS). Although cold staking is currently free of charge, users will soon be required to pay a 5% fee on staking rewards. The company charges a small fee for some of the services.
Users can opt to 'lock away' 1000 FLS, essentially forfeiting the rewards which they could have earned by running a node instead. For doing so, they are eligible to host up to 100 masternodes within the app, without being required to pay fee credits.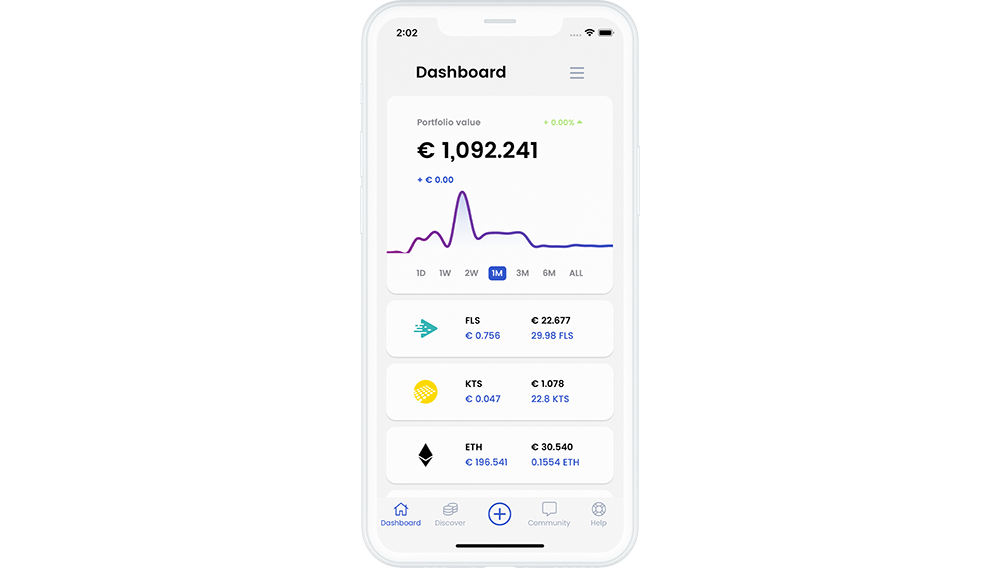 Pros&Cons
Like all other projects Flits app has both positive and negative features.
Pros:
The simplicity of use;
Combination of free and paid services;
Rewarding native FLS coin;
Flexibility;
Management of multiple assets in one app.
Cons:
For the ease and convenience of setting up masternodes via the app, users are required to pay (comparatively speaking), slightly higher fees than other masternode hosting service providers.
Conclusion
Flits is an innovative project that has no analogs in the crypto sphere. It has taken earnings of dividends from cryptocurrency to the next level and provided many additional services to investors. Furthermore, it was created with the goal to maximize a staking strategy and make crypto investing more versatile and profitable.