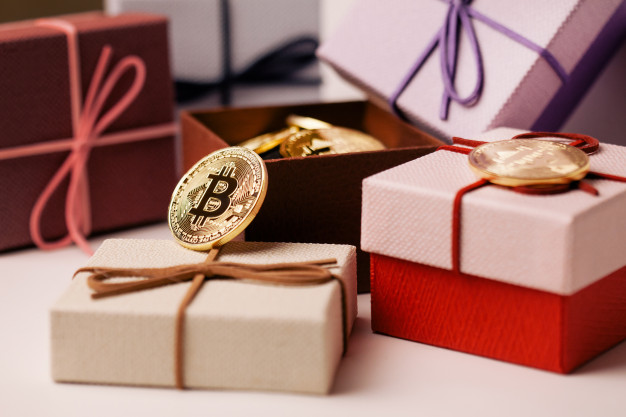 Now when Bitcoin has reached the threshold of £35,000 and it is not considered to be the maximum, more people are thinking of obtaining cryptocurrency. One of the ways to get coins is to receive them as a gift, but not everyone knows how to present coins that have no physical representation. If you want to surprise your partner with an extraordinary and at the same time practical gift, cryptocurrency is a perfect solution. In fact, you give money and a person can decide what to do with it. How does it work?
Table of Contents
Look: this article offers multiple secure and convenient ways to gift cryptocurrency, so consider which of them is suitable for you.
How to gift cryptocurrency
Though it seems to be an unexpected way to surprise people on holidays, crypto gifts have become a popular alternative to traditional presents. Now everyone knows about the existence of digital money, but not everyone dares to spend fiat money and get crypto coins instead. Gifts can be a great opportunity and an incentive to learn more about blockchain technology and the crypto industry, but how to make it?
In fact, you should complete several steps prior to giving a present. Naturally, they depend on the way you plan to do that, but there is one common stage to start with.
The first step: get cryptocurrency if you still don't have one
If you plan to present someone with cryptocurrency, probably, you have already had some yourself. But if you have already sold or plan to get it for the first time, the initial step on your way is to get the amount of coins required. The fastest and easiest way to do that is to access a crypto exchange and buy Bitcoin for fiat money. If you already have some cryptocurrency, you can trade it for the coins needed for a gift on the exchange too.
Buy coins on Binance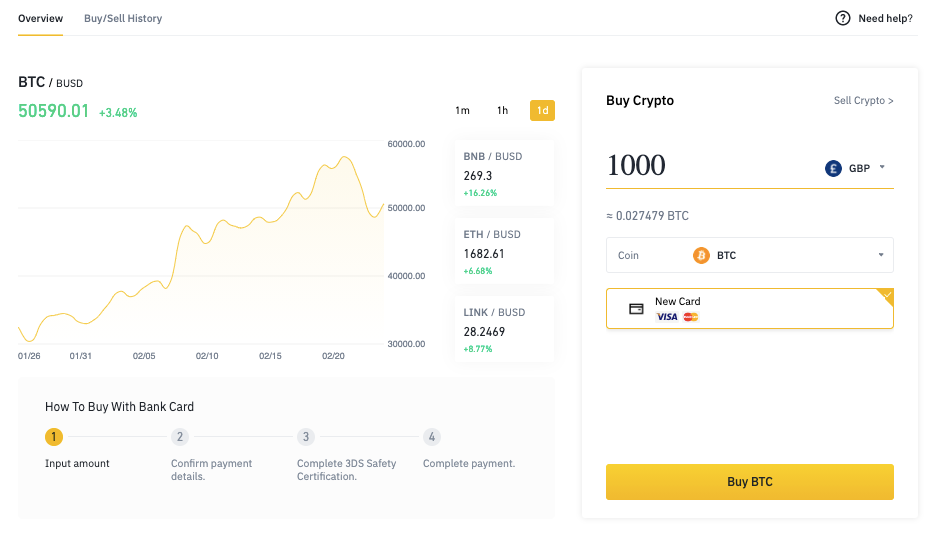 Binance is a crypto exchange created in 2017. It provides a crypto wallet for traders and offers many supporting programs to trade coins. Currently, it is one of the most highly visited exchanges that offer trading pairs calculated in hundreds, so users can easily buy Bitcoin and other coins for EUR, USD, GBP, and other currencies. How can you do that?
Register an account on the Binance exchange and verify your identity.
Enter the account on the web or in the app.
Choose 'Buy with Cash' and go to P2P.
Select the Buy tab and choose the coin you want to buy.
Make the choice of a banking option, currency, and enter the amount.
Complete the transaction following the hints.
You will get coins to the Binance wallet connected with your account. Now they are ready for withdrawal to any address.
The second step: gift Bitcoin
When you have received coins to present someone with, it is time to choose the method of how you are going to give them. Naturally, you can send coins to another person's wallet if he is a crypto holder, but if this person is new to the crypto industry, there are several interesting options to select from.
Coinbase
People who have a Coinbase wallet can receive Bitcoin directly to the email address. The exchange offers this opportunity to crypto enthusiasts. Naturally, it is more traditional to send coins directly to the wallet, but Coinbase allows sending coins to the email which was attached to the wallet on the exchange. You can send Bitcoin or any other cryptocurrency in a traditional way but provide an email address instead of the wallet address in the field. Some people mention the possibility to send coins to the email addresses that are not registered on Coinbase yet, but it can be more challenging to withdraw this amount.
Ledger wallet


One of the most secure storage items for cryptocurrency is a hardware wallet. These are small devices that remind an ordinary storage flashcard but are USB-driven hardware wallets that support multiple assets in an offline mode. Usually, these devices are water and virus-proof and support multi-signature transactions. They have a micro storage device backup and QR code scan camera for its convenient use. The best examples of such wallets are Ledger and Trezor.
Any person can transfer coins to such a wallet and add private keys to it. In general, this gift is twice more valuable since it includes not only coins but also a secure device to store them.
Physical Bitcoin
It is not a secret that modern digital coins have received their physical manifestations in the form of traditional steel coins. These coins can be collected and used as an attractive gift in a beautiful wrap. These coins are designed in bronze, silver, and gold colors and issued in limited editions. The most popular ones are called Denarium and Casascius that look like works of high arts. Despite their impressive design, these coins have a real value since they serve as storage for a Bitcoin address and private key. They are depicted as a tamper-proof hologram on another side of the coin and can be used to retrieve cryptocurrency.
CryptoSteel capsule
Though this thing can't be called a direct gift of cryptocurrency, this device can be useful for every person who once decides to deal with it. In fact, it is a premier backup tool to keep valuable data autonomously without the involvement of 3rd parties. It looks like a solid metal device that can withstand extreme conditions. It is made from a material that is stainless, shockproof, acid-resistant, and fireproof. It is compatible with most secret sharing and key generation algorithms, and keeps the enclosed data secure. This device can be used for storing private keys that can be later retrieved to access the wallet.
A person can give a capsule with a seed phrase that is a back-up to retrieve coins in the wallet. When you download and register a wallet, this phrase is used to retrieve coins in it.
Paper Wallet


Can you surprise a person if you present him/her with a piece of paper? Undoubtedly, if it is a paper wallet that contains information needed to get physical coins. A person can find private and public keys in this wallet as well as a QR code to scan and add to the software wallet to complete fast transactions. Naturally, you can make these wallets more festive by ordering them on special platforms.
Bitcoin Gift Card
Gift cards have become a popular present that does not limit people in their choice. No wonder we can observe the availability of Bitcoin gift cards too. The most comfortable way to get a crypto gift card is Crypto Voucher. Users can buy this voucher directly using one of over 200 payment methods available and many of them are free of fees. There is also a possibility to buy this voucher from official online distributors and their list can be found on the website. US citizens can also exchange multiple types of gift cards for Crypto Voucher ones and get Bitcoin or Ethereum instead. It is possible to wrap your gift attractively too using samples to print out.
Biterica
Simple Bitcoin gifting is offered by Biterica. This service has been created with the goal to let crypto holders surprise their near and dear with crypto gifts. The procedure is simple and takes only two minutes to complete:
Enter the recipient's email address into the respective field on the website.
Set the amount.
Select one of the themes available.
Provide a note to personalize this email.
Fund the gift with Bitcoin.
A recipient will receive coins as a customary email. After that, he/she can log into the Blockchain.com account, see Bitcoin and spend it as they want.
Biterica is a secure way to gift cryptocurrency since it does not store any private keys and all the responsibility for money is put on trusted leaders of the crypto industry – Blockchain and Coinbase.
Bread Wallet
A popular cryptocurrency wallet offers an exclusive feature of gifting cryptocurrency. Even if a person does not have a Bitcoin wallet, he/she can receive a gift in the form of a traditional paper wallet. How does it work?
Register a BRD account.
Select Give the Gift of Bitcoin tab.
Create a so-called paper wallet with a QR code and instructions for installing BRD (it can be emailed or sent as a text message to family members and friends).
Choose the amount (from $25 to $500).
Enter the recipient's name.
Choose if you agree to add $10 extra to pay for the network fee.
Complete the procedure.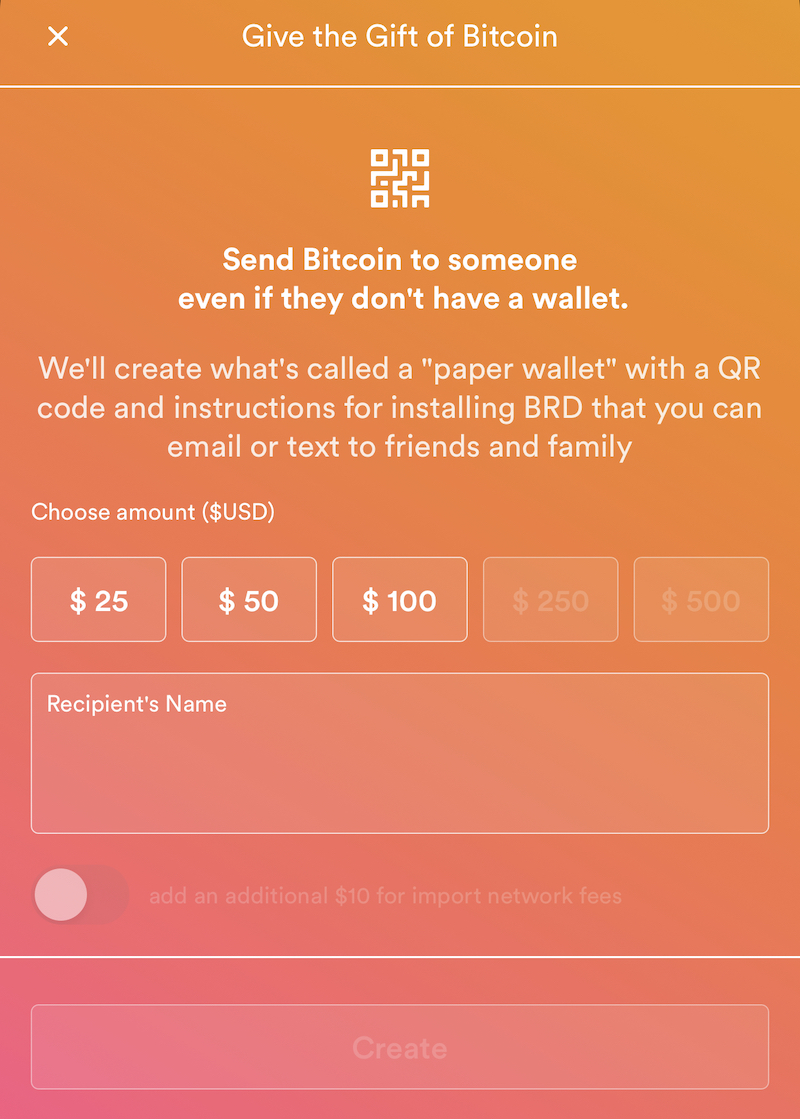 Now your wallet is ready for gifting and you can send it to the person you wanted to congratulate.
Conclusion
If you wonder how to gift crypto to people you love and appreciate, these simple and popular solutions can help you. Each of us wants to provide our closest people with financial security and positive emotions and crypto gifts can substitute many other useless presents. Select the most suitable way of gifting Bitcoin and other coins and let your dear feel loved, confident, and contemporary.