How often do people come to the conclusion about the necessity to enter the crypto market and become investors or start mining coins? However, a variety of challenges faced on the way including high energy cost, need for the newest hardware, cryptocurrency volatility, and lots of others discourage individuals from taking initial steps. HeliosFund is a new approach to making crypto investments. The project allows earning on mining by investing in the latest equipment provided by this fund and getting profits in cryptocurrency. Do you want to learn more about this project?
Look: this HeliosFund review explains how this project is going to work and what benefits investors can get from joining it.
Table of Contents
HeliosFund overview

Helius Fund is a company with a focus on cryptocurrency and the elimination of the barriers faced by retail investors when they want to join the crypto mining business. It is going to extract value from the crypto production by reducing expenditures on hosting and electricity.
HeliosFund has selected Bitcoin as the main store of value, however, the service is mining several altcoins at the moment including bitcoin, 0xbtc, and Digibyte. When ideal market conditions are met and the RSI drops below 50 on a daily chart, all the coins minted are swapped to Bitcoin. The financial profitability calculated by the service looks quite impressive: with the investment of $4,500, an investor can receive around $46,000 in three years.
Features
What can attract investors to HeliosFund? There are several key features to pay attention to:
Cheaper energy: the company's facilities will be spread all around the globe in the countries with cheaper and renewable energy and more favorable climatic conditions to minimize overheads like cooling, for example.
Free facilities: they are owned by HeliosFund and no money is spent on rent, lease or purchase.
Regulation: the fund plans to become a fully licensed and regulated European Union Company.
Transparency: being a blockchain company, all the activities done will be publicly available and distributed according to the ownership percentage.
How does it work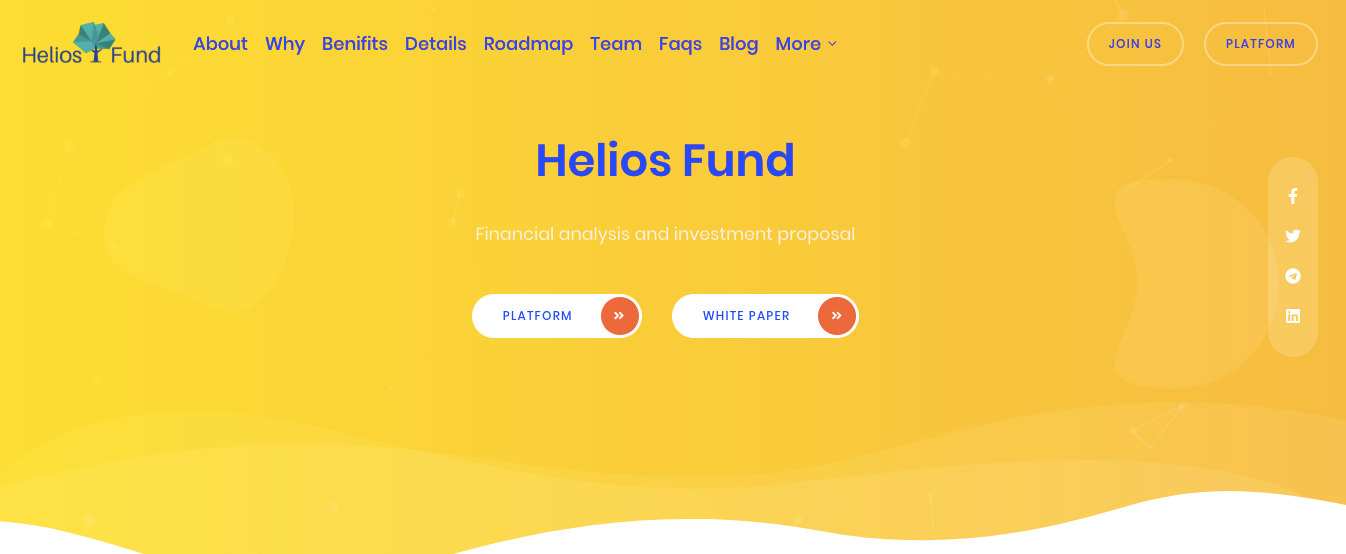 There are 4 steps to success with HeliosFund for users:
Investors give money for the company to buy the best crypto mining hardware for Bitcoin and other altcoins. It can be a deposit in fiat or cryptocurrency for a fund to allocate funds and add power to the existing mining facility infrastructure. The money invested is added to the total pool and every investor receives a respective percentage in the pool.
Physical coin mining on the best crypto farms with low energy consumption. The company plans to mine different assets for better profitability and swap them for Bitcoin under the most profitable conditions.
Conversion of newly minted coins to Bitcoin each time when good market conditions are spotted.
Using the gains to cover the cost of mining and distribution of profits among investors in the cryptocurrency preferred by them.
HeliosFund offers to lock invested funds for at least one year and re-invest profits generated for longer periods of time when this time period comes to an end.
Industry problems
Cryptocurrency mining is a complex process that makes investors interested in it cope with numerous barriers on the way to success. The first obstacle is high energy costs that make Bitcoin mining expensive. Secondly, it is costly mining equipment that is constantly improving and require higher investments in facilities and hardware. Thirdly, this is the proliferation of scammers who want to earn on unsuspecting users. Other significant obstacles are the absence of crypto industry regulation, high volatility of digital currencies, incessant and high growth in the mining market, etc. All these factors become an obstacle on the way to crypto mining and prevent investors from undertaking steps towards possible earnings in this sphere.
Solutions
HeliosFund has come up with the idea to create a unique-in-its-kind crypto mining-based fund and introduce more individuals to earning opportunities. The company plans to offer retail investors the world's best crypto mining facilities and token swaps based on the most efficient trading strategies.
Helios fund token
HeliosFund planned to introduce its native token and run a sale at the end of 2021. It will be listed as Helios Fund Token (HFT) and the amount purchased by the investors will provide them with a share of the company. The token is built and run on the Ethereum blockchain and its uses will be quite versatile including the purchase of mining equipment, paying fees for transactions made via the ecosystem, and others. The total HFT token supply will be 21 million and the distribution of funds will look in the following way:
47.6% for pre-sale;
47.6% for liquidity;
4.8% for a reserve for funding.
Why invest in this project?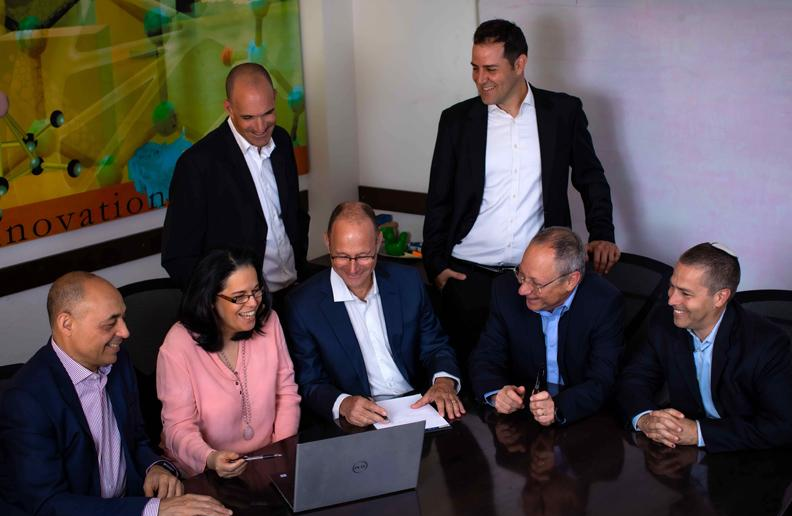 The main reasons why investors may be interested in HeliosFund look quite predictable. First of all, these are convincing amounts of profits promised to investors who can multiply their initial deposit by 10 within 3 years only. Secondly, it is the possibility to join the world of crypto and get benefits from it too. Cryptocurrency is one of the most popular themes that have reached the highest level of search queries in Google, so the Helios Fund can be a good choice for a start. It offers conditions for coin mining and getting profits in cryptocurrency without much effort put.
Future use cases
HeliosFund plans to make a positive impact on the new ecosystem and the world as a whole. The service plans to expand business in the future and develop the next generation app for the health insurance industry. This scheme will be absolutely free and backed by the fund. Users will be offered to pay a one-time fee that is going to be reinvested in the business products and services and all the gains will be spent to cover the health insurance policy for all participants. Such an app will take care of the users' wellbeing and provide necessary help in case of unexpected health issues by leveraging the benefits of blockchain technology.
Pros&cons
HeliosFund seems a profitable investment for crypto enthusiasts, but what should they remember when it comes to its strengths and weaknesses?
Pros:
High profitability;
Minimal counterparty risks;
Sustainability;
Responsive customer support;
Effective Stock to Flow market analysis model;
Planned reinvestment for every 3 years.
Cons:
No guarantees;
Long-term investment;
Unclear website.
F.A.Q
What is Helios Fund?
This is a crypto-mining fund that attracts investors interested in getting benefits from crypto mining to contribute to the facilities and get dividends for that.
What currencies does HeliosFund support?
Users can deposit both fiat and cryptocurrency to the fund.
What currency is used for a payout?
All the earnings are paid out in Bitcoin.
Is HeliosFund legitimate?
The company plans to receive a license and be a regulated European company.
When is a presale of Helius Fund Token?
It was planned for the fourth quarter of 2021.
How can I reach out to Helius Fund?
The main support email is [email protected]
Summary
HeliosFund is a company that aims at making cryptocurrency mining accessible for everyone. It is a great desire of many people to try Bitcoin or another altcoin mining, but the number of obstacles faced on the way prevents them from undertaking steps towards this goal. HeliosFund can be a way out for all crypto enthusiasts, but it is better to pay a closer look at this project prior to investing funds since there are no HeliosFund reviews from users yet!