Launched in 2014, Bittrex is one of the most widely used cryptocurrency exchanges, consisting of global.bittrex.com (which serves the global audience) and www.bittrex.com (for US customers). Although both platforms are good, investors and traders might begin to seek out some Bittrex alternatives, perhaps because they want a particular feature not available on either platform.
Table of Contents
If you fall into that category, then you will find a comprehensive list of sites like Bittrex where investors can buy, sell and invest in cryptocurrencies. This article reviews the features, pros, and cons of these Bittrex competitors, and then offers suggestions on how you can choose the best alternative.
First, let's consider some of Bittrex's disadvantages and why users might want to look elsewhere.
Bittrex Disadvantages
Poor Customer Service: A common feature that Bittrex users often complain about is the long waiting time to contact the customer support desk for assistance.
Some even report having tickets going unanswered for months, a situation that can be frustrating, especially when you have money on the line. Although the lagging customer service can be attributed to having many users, it represents one area where Bittrex could use an improvement.
Excessive Market Listings: Being able to trade an extensive number of coins is a feature that most traders consider when choosing a crypto exchange.
However, it can also be a problem when there are too many coins listed on an exchange, including low quality projects. This increases the chances of investors losing money and is another advantage for users of Bittrex Global.
Fewer Features: Bittrex offers fewer products and features when compared to competitors. Savings, crypto-back loans, futures trading, token sales, and peer-to-peer trading (P2P), are all not available on Bittrex. Also, while the platform allows for staking of proof-of-stake (PoS) coins, only a few assets are supported, and the process is not as intuitive as on Bittrex competitors.
What To Look For In An Alternative
Now that you know where Bittrex falls short, it should be relatively easier for one to know what to look for when choosing an alternative. Here are some of them:
Responsive Customer Service: Your preferred cryptocurrency exchange should have an excellent record when it comes to responding to customer inquiries. The least response time should be within a few minutes to hours at most.
At the same time, they should offer an active LiveChat service for customers to get help with emergencies involving their account.
Healthy Coin Selection: Exchanges earn revenue from collecting listing fees from projects that they add for trading on their platform. However, the best exchanges place the safety of their user funds ahead of the revenue they make from listing.
Choose an exchange that only lists strong and quality projects, over listing nearly every token merely for personal gain. In addition, you can make it a goal to do personal research on newly listed coins before investing in them.
Advanced Features: Choose a Bittrex alternative that satisfies most, if not all of your needs, as a trader or investor. Such features include staking and savings products for your preferred coins, advanced trading tools, token sales, and P2P trading. Having all of these on one platform reduces the need to hold multiple accounts on different exchanges.
7 Alternatives to Bittrex
CEX.io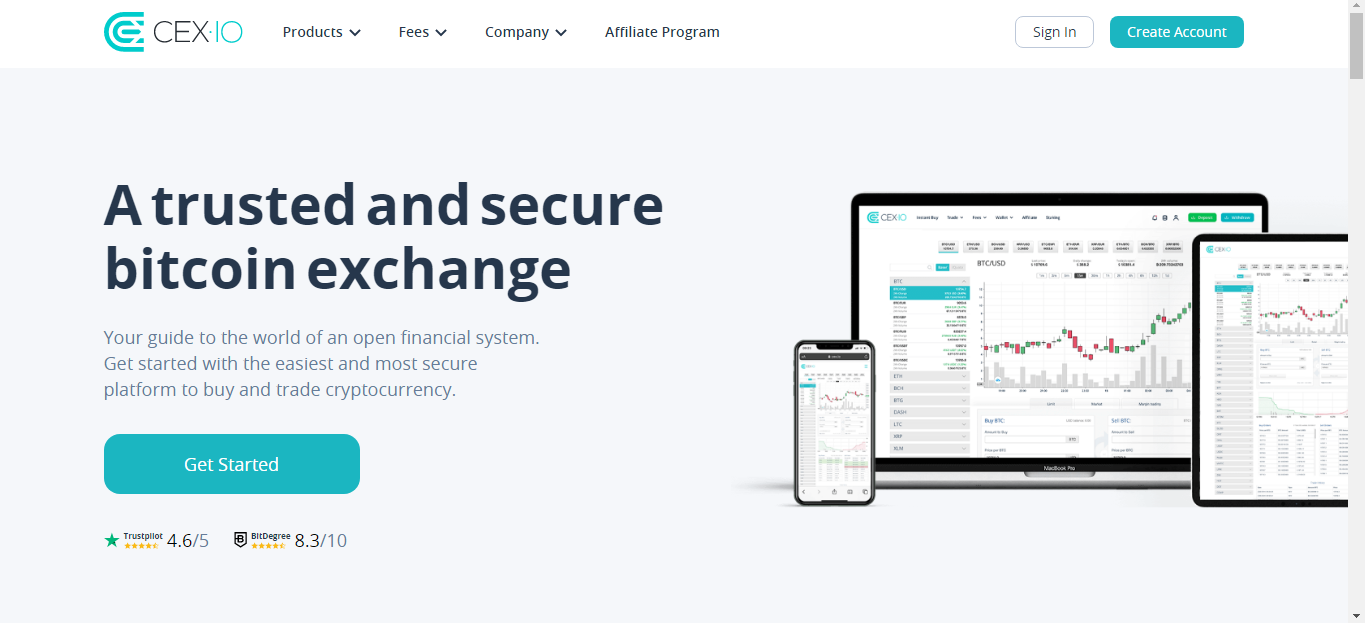 CEX.io is a UK-based cryptocurrency exchange launched in 2013 (a year before Bittrex). Our CEX.io review shows that the platform's long existence puts it on the same level as Bittrex as being a reliable exchange. They offer even more features and are available in most U.S. states.
Features
Spot trading
Instant Buy and Sell with cards.
Crypto-backed loans
Contract-for-differences (CFDs) and margin trading.
Staking for PoS coins
Mobile app for iOS and Android.
Pros
CEX.io has a proven track record as a reputable exchange.
Users enjoy an intuitive experience across supported devices.
Users can deposit or withdraw fiat directly to their bank accounts.
Faster customer support with LiveChat integration.
CEX.io supports a high-range range of quality coins and projects.
The exchange is transparent regarding fees and commissions.
Cons
CEX.io does not offer advanced tools for experienced traders.
The platform supports fewer cryptocurrencies and fiat trading pairs.
Support Payment Methods: Cryptocurrency, Credit and Debit Cards, Bank Transfers (SWIFT, SEPA, and Faster Payments), and Skrill.
Binance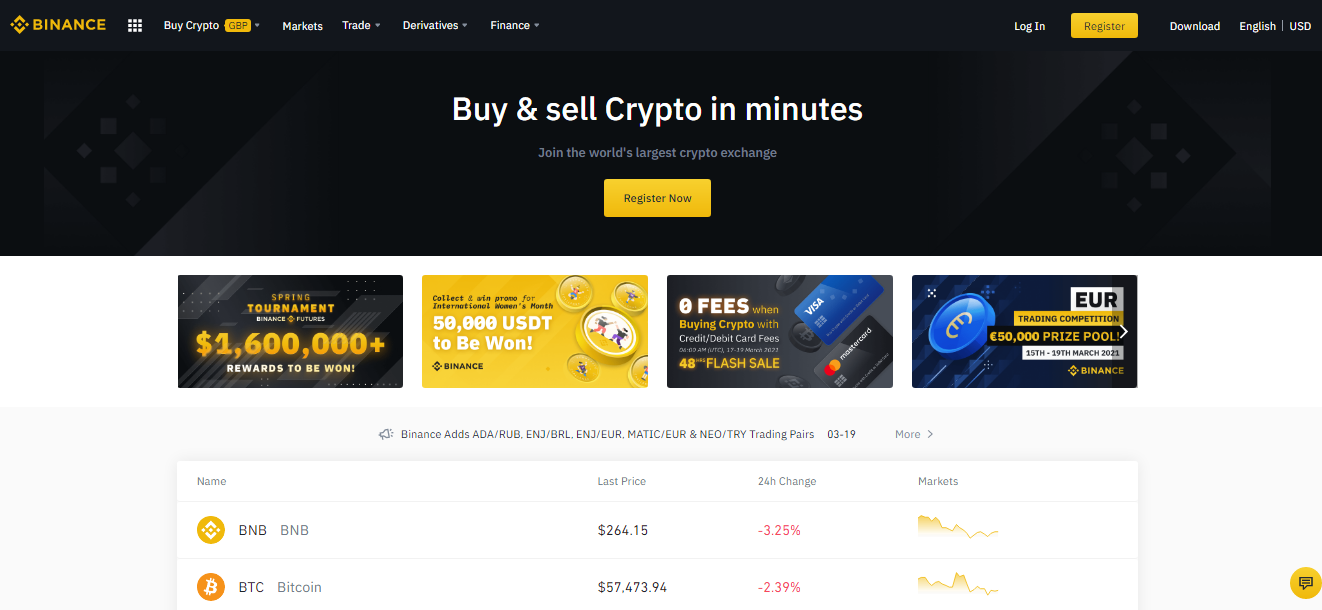 Binance is one of the most popular cryptocurrency exchanges. As covered in our complete Binance review, the platform launched in 2017, and has since captured a significant share of the market. This is a viable Bittrex alternative, especially for traders looking for a more complete experience.
Features
Spot, futures and margin trading.
Savings and investment products.
Staking for PoS coins.
Visa-issued Binance card for crypto spending.
P2P trading.
Launchpad for token sales
Desktop and mobile apps.
Pros
Binance supports a wide range of crypto and fiat currency options.
With Binance, users have access to nearly all the features they need on one platform.
The exchange is also quick to adapt to industry changes by rolling out new features.
Cons
The platform has so many features that sometimes it can be difficult for beginners
UK users may experience difficulty with depositing fiat to Binance via bank accounts.
The Binance customer service team has a poor response time, even though tickets are almost always answered.
Supported Payment Methods: Cryptocurrencies, Credit and Debit cards, Bank Deposits (for supported regions), P2P trading.
KuCoin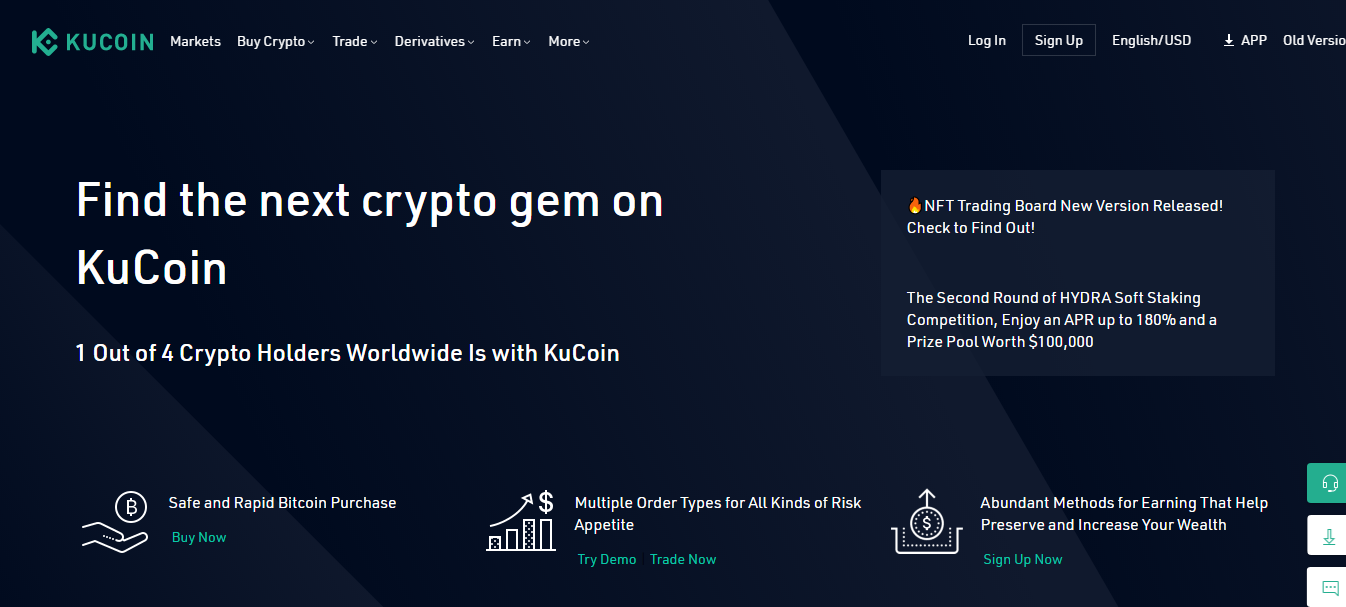 The Hong Kong-based cryptocurrency exchange has been in existence since 2017. Although KuCoin is much younger compared to Bittrex, it is considered as its suitable alternative because it is considered by many as the "People's Exchange."
Features
Spot, futures, and margin trading.
P2P platform
Bank-level asset security.
Intuitive beginner trading platform.
Non-custodial trading.
Pros
KuCoin is suitable for cryptocurrency beginners.
There is a 24/7 professional customer support system.
Users can stake and earn via supported cryptocurrencies.
KYC compliance is not mandatory.
Cons
Users get to pay high fees for fiat-to-crypto trades.
The platform does not carefully scrutinize crypto before listing.
Supported Payment Methods: Cryptocurrencies. PayPal, Wire Transfer, Credit or Debit Card, or SEPA.
OKEx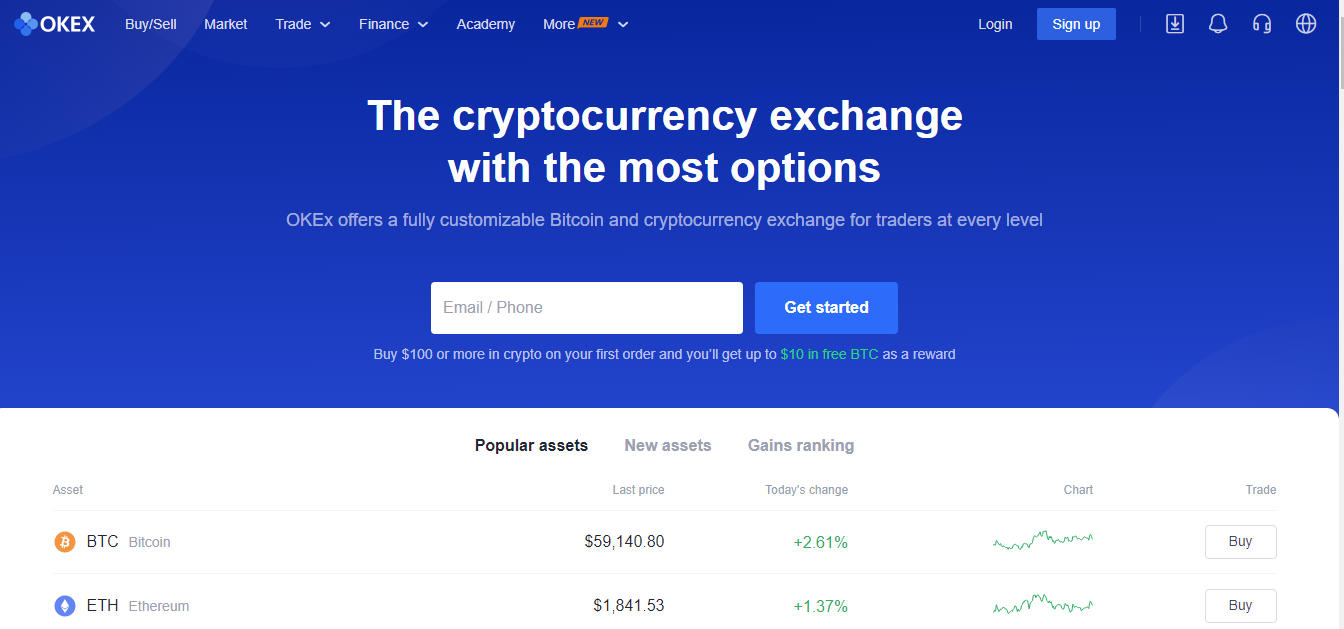 Another cryptocurrency exchange that can be considered a close substitute for Bittrex is OKEx. Founded in 2017, OKEx is a cryptocurrency trading platform that has its operations available across 100 countries. Like Bittrex, OKEx has its subsidiary Okcoin exchange, which focuses on US-based clients.
Features
Spot and margin trading.
Stake and earn initiatives.
Desktop and mobile app support.
Perpetual swaps
It has its own unique blockchain known as the OKEx chain.
Pros
OKEx uses advanced security protocols with no validated hacks till date.
Supports the trading of more than 200 cryptocurrencies.
There is a learning academy suitable for beginners and intermediary traders.
OKEx trading fees are relatively low.
The exchange also boasts a responsive customer service desk
Cons
OKEx does not support direct fiat deposits and withdrawals.
The platform also has issues related to the quality of projects listed for trading.
Supported Payment Methods: Cryptocurrency, Credit/debit card purchases.
Huobi Global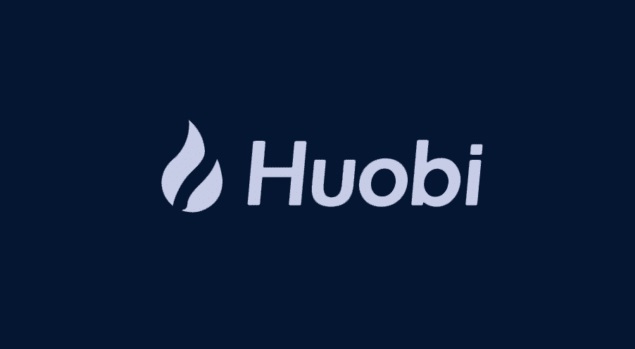 Singapore-headquartered Huobi Global is a veteran cryptocurrency exchange that launched a year before Bittrex. The exchange's more than seven years of experience in the market makes it one of the top trading platforms for both new and advanced crypto traders, and also a suitable substitute for Bittrex.
Features
Spot, margin, and futures trading.
LiveChat widget support.
Mobile and desktop support.
Supports over 12 languages.
Resourceful cryptocurrency education material.
Pros
Huobi offers useful tips about how to buy and sell cryptocurrencies.
Professional customer support.
The exchange support allows the trading of over 370 cryptocurrencies, giving users
several trading alternatives.
Coins are added based on popular demand
Cons
The Huobi interface isn't especially ideal for beginners.
It also does not support direct fiat deposits and withdrawals.
Supported Payment Methods: Cryptocurrency, Credit and Debit cards.
FTX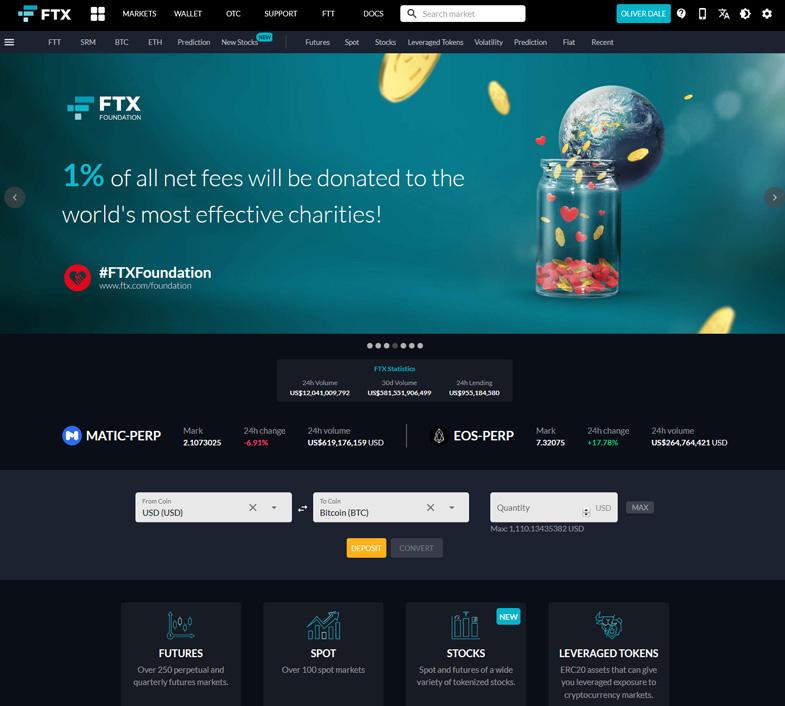 One new cryptocurrency exchange that is giving veteran platforms like Bittrex a run for their money is FTX exchange. Launched in May 2019 by Sam Bankman-Fried, FTX stands out from other exchanges in terms of its marketplace, design, functionality, and trading fees. U.S customers are referred to the FTX.us platform, which focuses on the customers from that region.
Features
Futures, options, spot, and leveraged trading.
Token sales for new projects.
Staking for PoS coins.
Tokenised stock trading.
Easy conversion and stablecoin settlements.
Available on mobile and desktop.
Pros
FTX offers advanced trading functionalities for experienced traders.
KYC is not mandatory for traders with less than $1000.
Traders enjoy fee discounts when using the exchange's native token, FTT.
FTX offers an excellent customer service experience in multiple languages.
Cons
FTX is not suitable for cryptocurrency beginners.
The exchange is relatively new compared to Bittrex and thus does not have a proven track record.
Supported Payment Methods: Wire Transfer, Debit and Credit cards, Cryptocurrencies, and Paypal.
Kraken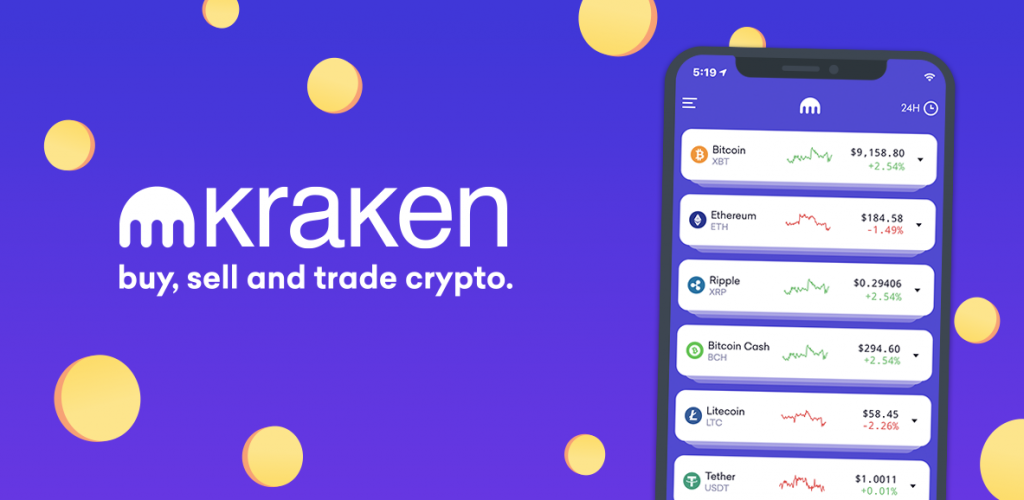 San Francisco-based trading platform Kraken is one of the top veteran cryptocurrency exchanges considered as another suitable alternative to Bittrex. Established in 2011, Kraken offers a combination of advanced security, staking rewards, and relatively lower transaction fees to have an edge over its competitors.
Features
Spot, futures, and margin trading.
Fiat deposit and withdrawals.
Staking of PoS coins.
Account Management System.
Rich educational materials for beginners.
Pros
Kraken offers top-notch 24/7 customer service.
Client funds are secured via Kraken's advanced security protocols.
The exchange is suitable for everyone, with a resourceful cryptocurrency education program, including articles, podcasts, and videos for beginners.
Kraken has relatively strong listing standards and does not easily support new and unproven projects.
Cons
Kraken has a stringent KYC process, and it can take a while for new users to get verified.
Compared to competitors, Kraken supports fewer assets.
Supported Payment Methods: Wire Transfer, SEPA, SWIFT, Debit card for deposits only, and Cryptocurrencies.
How to Choose the Best Bittrex Alternative
There are hundreds of cryptocurrency exchanges in existence and all of them would definitely claim to be a suitable alternative to Bittrex.
Despite compiling a list of the top seven Bittrex alternatives, some traders may be determined to conduct their own research that will help them select from the long-list of exchanges based on their personal preference.
Below are some of the criteria you can use to choose the best Bittrex alternative:
Strong Customer Support: The crypto market functions on a 24/7 basis and you may want to opt for an exchange that has a professional team of customer care representatives that works around the clock. This is necessary as they will help address your enquiries and resolve every complaint should they arise.
Security: Every serious exchange should adopt adequate security measures to keep users' funds and information safe from bad actors.
Let's face it. The crypto market's volatility is enough to keep traders' hearts racing and security issues shouldn't add to it.
When choosing a crypto exchange, ensure you opt for one with the best-in-class security that is devoid of any loophole. Features such as email verification,two-factor authentication and fund lock are compulsory. Also, if the platform suffers a security breach, the exchange should have the necessary insurance plans to indemnify your losses.
Supported Cryptocurrency Pairs: The most popular crypto pairs should be listed on the platform as you wouldn't want a situation where you have to toggle between exchanges in search of a particular coin. The exchange should have a long list of supported cryptocurrencies, chosen based on a well-analyzed approach.
Supported Payment Methods: The method at which you use to buy cryptocurrencies and convert the assets to fiat should be another criteria to use in selecting the best Bittrex alternative. Multiple payment methods like credit and debit cards and wire transfers, among other options, should be supported. These may come in handy should any method fail or is temporarily unavailable.
Ease of Use: Although most traders have reached an advanced level in their trading journey, several others are still in the beginners' stage and the exchange should not be one that requires very complex techniques to operate.
Everything from signing up to withdrawing funds on the exchange needs to be simplified for a crypto newbie. If possible, the platform needs to have a crypto education program tailored to teach people everything about the crypto space, and how to buy and sell cryptocurrencies.
How We Picked and Tested
Since there are numerous cryptocurrency exchanges that may be considered a suitable replacement for Bittrex, we have narrowed our search to select trading platforms that provide those features that are lacking in Bittrex.
Professional Customer Support: All seven exchanges offer strong customer service that works at all times. Not only are their support desks available on a 24/7 basis, we discovered that the wait time to get a reply is shorter than what many customers experience on Bittrex.
Advanced Features: There are certain features that are lacking on Bittrex that are hosted on our selected trading platforms. On the basic side, certain features like futures trading and savings initiatives are what all of the exchanges are better known for. These features are important in making the platform suitable for every trader including beginners and advanced.

Supported Payment Methods: Our choice of exchanges have integrated multiple payment methods that you can use to buy and sell cryptocurrencies. Not only are you allowed to buy cryptocurrencies using different coins and tokens listed on the platform, you also get to use other methods like wire transfer, credit and debit card, SWIFT, and sometimes Paypal.

Conclusion
Despite launching in 2014, Bittrex is still one of the most relevant exchanges in recent times that many still rely on.
However, its inability to provide quality features like professional customer service, extensive market listing among others, has made many of its existing clients commence searching for suitable alternatives.
We've compiled a list of the seven best alternatives, while giving you the method at which we used to make our choice. Also, if you prefer to conduct your own due diligence on the available exchanges considered as a suitable alternative to Bittrex, we've compiled some guides to help you with your quest.