If you are looking for a secure storage solution for your cryptocurrency assets, then this Ledger Nano S review is a must-read, especially if you want to find out if the hardware wallet has what it takes to meet your crypto storage needs.
Due to several hack incidents reported within the industry over the years, the importance of safely storing your cryptocurrency assets cannot be overemphasized.
Countless times, hackers cart away millions of pounds worth of cryptocurrency from individuals and even trading platforms that usually claim to have secure storage solutions in place.
Exchanges are usually targeted because they store some of their funds in hot wallets – an online-based crypto storage solution that can be used to facilitate basic transactions like operational costs.
With hackers on a rampage looking for loopholes to steal funds, cold wallets – a non-internet-based crypto storage solution – have become the ideal method for investors.
What is Ledger?
You're probably thinking that Ledger is related to Accounting. Well, in this context, Ledger is a company that develops security solutions for cryptocurrency and blockchain users, leveraging a distinctive, proprietary technology.
The company was launched in 2014 in Paris by eight experts majoring in cryptocurrencies, security, and entrepreneurship, and are united by the idea of providing security solutions for blockchain-related applications.
Over its seven years of existence, the firm has developed several cryptocurrency security devices, including the Ledger Nano S hardware wallet.
Ledger Nano S is a good example of a cold wallet that stores users' private keys and cryptocurrencies on a hardware device, keeping them safe from being accessed remotely.
The Technology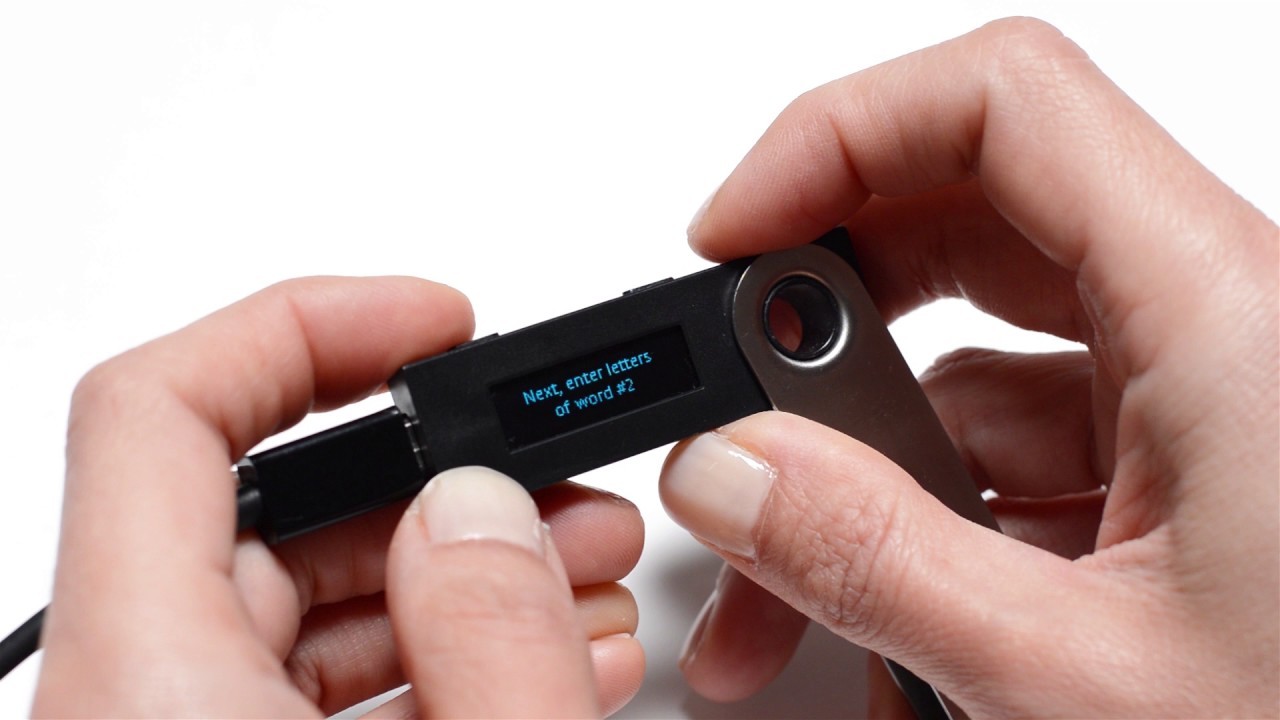 Like other Ledger wallets, Nano S uses a unique operating system known as BOLOS, which is integrated into the ST31H320 secure chip.
Although its ram size is not as large as that of its newer variant, the Nano X, the device has the capacity to store up to 6 apps, depending on the file size.
Ledger Nano S is equipped with a USB Type Micro-B connector and can be accessed on PC (Windows 8+ macOS 10.10+, Linux) and Android 7+ smartphones. Both Android and PC users will need an OTG kit to connect to the device.
Nano S is designed using brushed stainless steel and plastic and weighs 16.2g, suitable for easy mobility. The device comes with two buttons and an LED screen where most of the prompts will be displayed.
Key Features of Ledger Nano S
The device has several features that have made it one of the best cryptocurrency hardware wallets for investors. Let's go through these features:
Offline storage of cryptocurrencies
With the Nano S device, you are sure that your assets are not stored on an online platform that can be breached by malefactors. Funds are completely stored offline, which gives you full control as to what happens thereafter.
Early versions of Ledger Nano S, which featured tamper-proof tape on the upper and lower sections of the box, have been replaced with a cryptographic mechanism.
The new approach helps check the internal software of the device whenever it is powered on, to prevent any physical replacement attempt carried out by criminals.
A unique four to eight-digit pin code is always used to access the device every time it is powered on. You will be prompted to create a pin when you first initialize your Ledger Nano S device.
You can set up a recovery phrase for your Nano S to help you recover your funds even when you lose your wallet or damage the device where the funds are stored. The 24-word recovery phrase is created during the initial set up.
Its importance cannot be overemphasized and it is advisable that it should be kept in a safe location like a bank's vault.
You may want to consider adding a customized word to your 24-word protection to save you on rare occasions when someone illegally gains access to your recovery phrase. Ledger supports this initiative, which provides an extra layer of security.
Ledger Products & Services
Aside from the Nano S wallet, Ledger also offers a wide range of products and services to meet clients' needs. The products and services of Ledger include:
Ledger Nano X is the newest Ledger hardware wallet and the successor of Nano S. The device is equipped with advanced features like Bluetooth, larger ROM and RAM sizes for more app installations, and a 100mAh lithium-ion battery.
Specifically designed for crypto newbies. The package contains in-depth crypto beginners guide in PDF format, a Nano S device, and a $25 voucher.
This package helps you get your family and friends into the world of cryptocurrencies. With Family Pack S, Ledger gives you the opportunity to order three Nano S devices at a discounted price to gift to your loved ones.
The Family Pack X package is similar to that of Family Pack S. However, the only difference is that clients will have the opportunity of ordering three units of the Nano X device at a discounted price. The idea is to get many people to adopt cryptocurrencies and safely store their assets.
This product contains the two Ledger hardware wallets - Nano S and Nano X, giving clients the opportunity to purchase both at a reduced rate.
By now you should know the importance of your recovery passphrase and why you should keep it safe. Ledger also understands its importance and has designed equipment named the Cryptosteel Capsule Solo. This helps keep your recovery phrase safe from extreme conditions like heat, flood, etc.
Ledger's OTG pack contains a set of three different USB cables to help users connect Nano hardware wallets to their smartphones and PC devices.
Ledger Live App
The Ledger Live Application gives users the ability to manage their cryptocurrencies in one place.
The Live app is necessary to authenticate the device, manage apps, create cryptocurrency accounts and wallets, and conduct transactions.
According to Ledger, the app is the perfect mobile application for your cold wallet as it can be installed on your smartphone and PC. Users will need to first set up their wallets to be able to use the app. After a successful installation, you can access the wallet apps for each cryptocurrency via the 'manager' section.
Note: You are only allowed to create a wallet account for a particular cryptocurrency after the app has been installed on the device. The number of apps you can add to the Ledger Live depends on the size.
After everything is successful, you can send and receive the coins or tokens you have added, which can be done from the left side menu of the Live App.
Interestingly, users are also allowed to buy cryptocurrencies from the app using credit/debit cards or via bank transfers.
Other notable things you can do on the Ledger Live app include swapping, staking and lending, among others.
Supported coins
At the time of writing this line, the Ledger Nano S supports more than 1,500 coins and tokens, including:
Bitcoin (BTC)
Ethereum (ETH)
Ripple (XRP)
Cardano (ADA)
Litecoin (LTC)
Stellar (XLM)
Tether (USDT)
Polkadot (DOT)
Chainlink (LINK)
MakerDao (MKR)
Dogecoin (DOG)
Uniswap (UNI), etc.
Nano S Price
With £43, you can purchase the Ledger Nano S hardware wallet. Although this may seem a little bit expensive for most retail crypto owners, the price seems fair compared to the other three big hardware wallet competitors, such as Trezor and Kaspersky.
What's In The Ledger Nano S package
People who purchase the app will find it in the box,
One unit of Ledger Nano S
USB Cable
Lanyard
Keychain
Backup Card
Information Card
How to get started with Ledger
Before you can begin using your Nano S device, you will need to install the Live App, which will be used to set up and manage your wallet. PC users can download the app directly from Ledger's official website, while Android users can get it from Google Playstore.
How to set up a Ledger wallet
The steps to set up your wallet have been made easy for everyone, whether you are a newbie or an experienced cryptocurrency investor.
Step 1
Once the Live App is installed, connect the device using the USB cable provided on the box.
Step 2

Once connected, a message will pop up on the wallet screen asking whether you want to "configure as a new device."
Step 3
Click the button on your right and the necessary drivers will be automatically installed, and wait patiently for the process to complete.
Step 4
After a successful installation, you will be prompted to "Choose a new pin code."
Step 5

To do this, press both the left and right buttons at the same time to bring the field where you will enter your pin.
Step 6
Enter your preferred four to eight-digit pin.
Note: You should only use a combination of numbers that you can easily remember as you will be mandated to enter the pin anytime the device is powered on.
While trying to create an easy-to-remember PIN, do not use easy-to-guess combinations like your year of birth, 1111, 1234, 0000, etc.
Step 7
After choosing a pin code, you will still be prompted to confirm your entry by re-entering the PIN.

Step 8

Once you are done and successful with creating your PIN, the device will ask you to "Write down your recovery phrase (a combination of 24 random words).
Do well to write it down and keep it safe because it will always be your last resort in getting your funds back should you forget your pin or the hardware wallet gets stolen or damaged.
Step 9

After writing the words down and pressing Enter, you will be prompted to confirm the phrase. The device will test your knowledge of the words by asking you to enter some of them in an unarranged format.
Step 10

Once everything is all set up, you will receive a confirmation that "Your device is now ready."
Sending and Receiving Coins and Tokens
The process has been simplified by the blockchain security firm for easy comprehension.
As long as you have successfully installed the Live Application on your device, and the app of the desired cryptocurrency like Bitcoin is also installed, you can conveniently send funds to anyone.
However, you will need to confirm the transaction from your wallet while sending funds. For the purpose of this article, we will be using Bitcoin as our desired cryptocurrency.
Steps to Send and Receive Coins
That being said, let's take a look at the steps to send and receive coins and tokens.
How to Send Funds
Step 1
On the Live App, launch the desired crypto application you want to send. You will be prompted to connect your hardware wallet to your smartphone or PC device.
Step 2
Connect to your cold wallet and enter your pin.
Step 3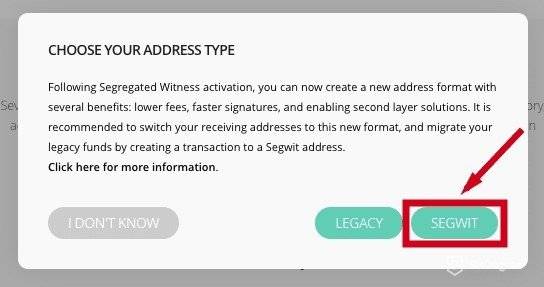 The next thing is to "select your address type," and choose "SEGWIT" because it is the most common and user-friendly Bitcoin address.
Step 4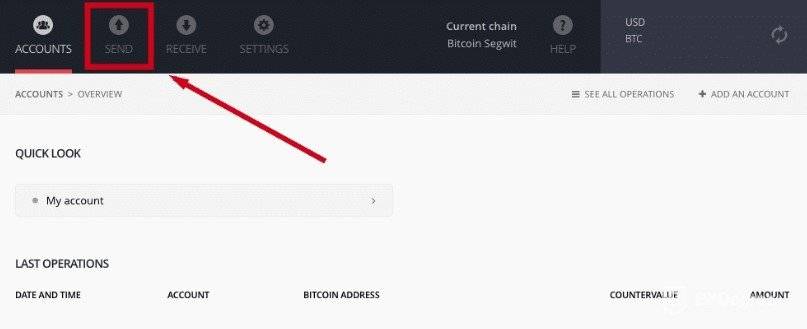 Click on "Send" located at the top of your screen.
Step 5
The next page will require you to enter the recipient address and amount, as well as having the option to set up the transaction fee.
Note: The selected fee will determine the speed of your transaction.
Step 6
After everything is set, you can hit the 'Send' button to process your transaction.
Step 7
You will be required to confirm the transaction on your hardware wallet. Just click the button on your right and the transaction will be confirmed.
How to Receive Funds
Step 1
Launch the Bitcoin app and connect your Ledger Nano S wallet to your device.
Step 2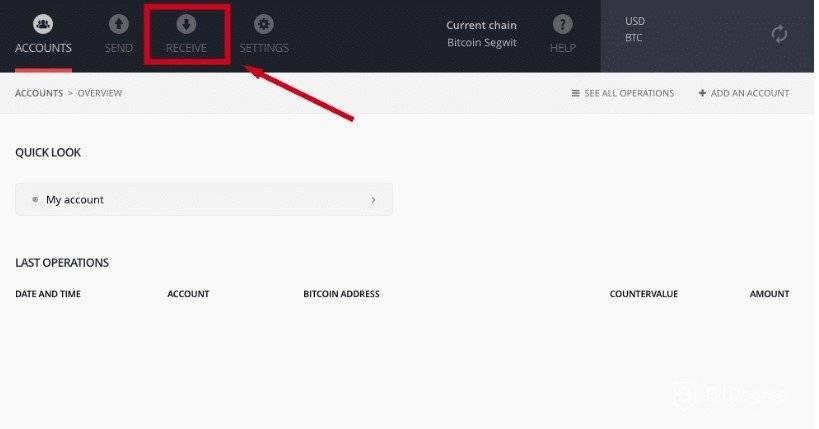 Enter your pin and click "Receive" at the top of your screen.
Step 3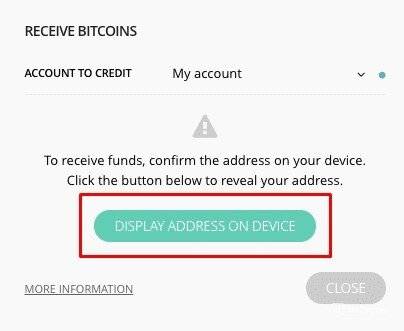 Click the "Display Address On Device" button to display your address on your PC or smartphone device. Doing this will display your unique bitcoin address on the screen.
Step 4
Copy and transfer your funds from your previous wallet hosting your funds to your Ledger Nano S for safe and secure storage.
Ledger support
Despite creating one of the best and safest hardware wallets in the world, Ledger is still committed to efforts toward providing quality customer support service.
The firm has a team of professional customer service agents available to resolve customers' concerns and enquiries.
At the time of writing this review, the firm's support team can only be contacted on its website (www.ledger.com) via its Live Chat widget at the bottom of the support page.
You can only chat with an agent from Monday to Friday (9 am - 5 pm CET). However, should you run into issues during weekends, you can use the support ticket option by clicking the 'Contact Us' button on the Support page.
There is no email address where you can contact the support team unless you want to publish an announcement, which can be mailed to ([email protected]).
Is Ledger Nano S Safe?
So far, the product has proven to be a secured storage solution that keeps the wallet away from being accessed by criminals.
The wallet is equipped with the latest security apparatus, including developing a unique OS specifically for Ledger products, with new upgrades continuously rolled out.
However, safety mostly relies on the user because despite its security proficiency, being careless with the device may result in loss of funds.
One of the most important things users should not do is to purchase the device from a friend or get the wallet from a third-party vendor. It is not advisable because you cannot fully trust anyone as these devices may have been manipulated to bypass Ledger's tamper-proof feature.
Known Ledger Hack
Despite having one of the most secure cryptocurrency wallets, Ledger's affiliation with other vendors has been exploited in the past.
Last year, 41,488 Ledger customers had their personal information stolen in a massive data heist that involved cryptocurrency wallet Trezor and investment firm BankToTheFuture.
According to the report, the attackers received details, such as emails, full names, addresses, and phone numbers, from the platform's eCommerce giant Shopify. The data heist later caused a Ledger Bitcoiner $50,000 in a phishing scam.
While there were no clear details about how the event occurred, known tactic scammers use in this scenario is to send email messages to possible victims asking them to upgrade their Ledger device's software via a link designed to steal their seed phrases.
Pros & Cons of Nano S
Pros
Equipped with unique security tools to provide safe storage.
Support more than 1,500 coins and tokens
User friendly
Recovery and Passphrase support.
Multi-sig support
Cons
Low ROM size that supports only a few applications
Ledger has a poor history of managing customer information.
Why choose Ledger?
Ledger Nano S is an all-in-one solution that presents crypto investors with the opportunity to buy, sell, and securely store their digital assets.
Since the Nano S is a hardware wallet, it makes it almost impossible for hackers to get unrestricted online access to your funds, unless of course, you were misled into installing malware in the form of an upgrade.
However, should the Nano S be tampered with, Ledger has got you covered as its tamper-proof technology regularly scans the device's software to detect if any fraudulent attempts have been made.
Frequently Asked Questions (FAQs)
How Many ERC-20 Tokens Are Supported?
Ledger is poised to make its Live App the best cryptocurrency marketplace globally and has made significant efforts to support both popular and smaller coins and tokens, including ERC-20 tokens.
At the time of writing this line, the Nano S supports 1,250 ERC-20 tokens, with plans on how to add more in the near future.
Can I Send My Mining Proceeds to Ledger Wallet?
Hardware crypto storage devices, including the Ledger wallet, are not suitable for receiving mining rewards.
This is because mining proceeds usually come in the form of a larger amount of small transactions or dust payments, which causes the saturation of your blockchain transactions and an extremely long duration of validation.
You may want to consider sending your mining proceeds first to an online wallet to accumulate them, before sending a larger volume of your proceeds to your wallet.
What are the Supported Ledger Wallet Colors?
The company understands that people have distinct needs. For this reason, it has designed the Nano S to come in six different colors, such as:
Matte Black
Saffron Yellow
Flamingo Pink
Jade Green
Lagoon Blue
Transparent.
Is There Any Country Restriction?
Ledger currently supports 165 countries. However, due to legal sanctions placed on the usage of cryptographic devices by some governments, the company has restricted the shipping of the Nano S device to the following countries:
Belarus
Democratic People's Republic of Korea
Egypt
Iran (the Islamic Republic of)
Iraq
Pakistan
Ukraine (Crimea / Sevastopol)
Conclusion
Ledger is a veteran crypto wallet solution provider. Its years of expertise have been deployed to make the Nano S device one of the top hardware wallets for safe storage of crypto assets.
Regardless of the maximum security Ledger promises, users have a major role to play in order to keep their funds safe. You should only purchase the device on the company's official website (www.ledger.com), where its authenticity is guaranteed.
More so, your device pin and recovery phrase should be kept safe and secure at all times because losing them could be the end of your funds.