Bitcoin has created a foundation for the introduction of cryptocurrency in people's everyday life but it has many features to be improved. Therefore, many modern projects try to develop new generation coins that will meet more requirements and can be used as a flexible payment solution. One of them is an open-source Noso project that works on the coin with lots of benefits for users created from scratch. Its main focus is made on the stability of nodes though lots of other features are constantly improved too. Are you interested in this innovative blockchain product?
Look: this Noso coin review is here to describe the main points of the project and things to consider about it.
Table of Contents
What is Noso project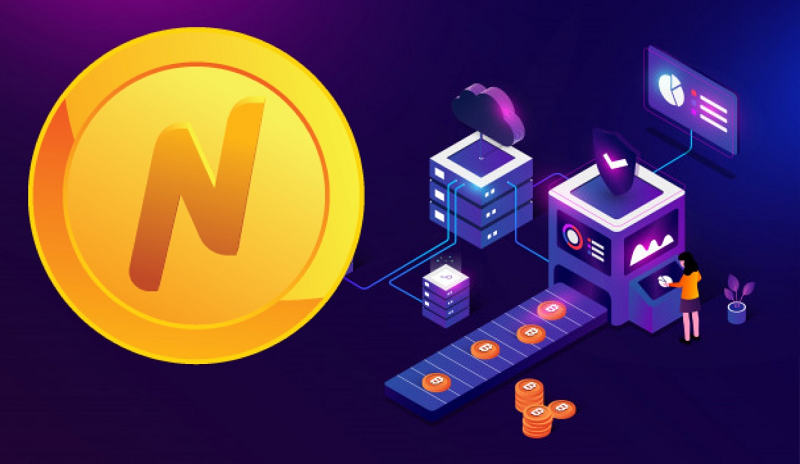 Noso is a blockchain project that works on the development of cryptocurrency taking into consideration the knowledge learned for over a decade. This is an open-source and public project that can be contributed by anyone.
The idea of a Noso coin was introduced by PedroJOR, a Spanish coder and physician who has been in love with cryptocurrency since 2010 and paid lots of time to study blockchain technology. He is assisted by several IT professionals on his way to success including Xor-el, G-carreno, and Leviable, experienced coders who have made their own significant contributions to the growth of the Noso project.
The main goal of the Noso project is to facilitate the payment for goods and services online without the involvement of third parties for both consumers and merchants. In addition to the development of an easy-to-use coin, the team also works on the following parts of the Noso network:
Web explorer to keep the status of the Noso network up-to-date at all time;
Web exchange to get fiat money for Noso coins and vice versa in a fast and simple manner;
Web tools for simple project incorporation on partners' websites;
Desktop wallet to store coins securely.
How does it work
All the existing addresses of the network with their balances and the current situation of the blockchain are stored in the file sumary.psk. It is updated with every new block created, and it is enough to download this file to start operations in the network.
However, there is a quick start to the Noso project too. It is enough to complete the following steps:
Copy the Noso.exe file into an empty folder.
Run it.
Click the Main Menu, Network-> Connect to connect to the network.
Check the connection (the box on the left turns green and indicates the total number of connections if there are any).
Access the Main Menu, Network-> Start Server if you want to act as a node.
Problem and solution
Blockchain technology has made it possible to process fast, secure, and affordable transactions to different corners of the world, but there is still no universal coin that can be used for this purpose. The development team decided to create Noso coin with its functional network to provide people with a convenient, encrypted, and transparent payment option.
Technology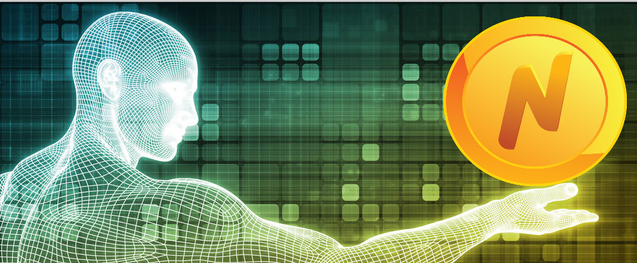 Noso is a new-generation virtual coin that works through a P2P protocol. It operates using asymmetric cryptography keys for crypto transactions to be integral.
Noso operation differs from other cryptocurrencies. The software generates a a new ECDSA key pair for every new address. The wallet stores a private key, while the public key is added to the Noso wallet address using MD160 and SHA-256 hash functions.
Features
The range of features implemented in the Noso coin project is quite extensive. They include:
Block mining: it is characterized by a fair mining distribution between all the pools accordingly to their hashrate.
Complete, safe, and reliable JSON-RPC accessibility.
Pool admin stability to solve miners' complaints quickly and effectively.
Increased Noso block limit with up to 30k transactions.
Built-in fiat to crypto exchange.
Support for multiple languages.
Master nodes to increase the mainnet security and stability and be rewarded for that.
'Alias' or 'Personalization' system of the addresses that are also customizable and are easier to remember.
A fixed transaction cost of 0,01 %, with a minimum of 0,00000010 Noso.
Double spent control.
Desktop wallet.
Noso coin
Noso coin is a cryptocurrency created from scratch on the combination of the 90% Proof-of-Work algorithm and 10% Proof-of-Stake algorithm. It will eventually change gradually to be echo-friendly, where each block reward will be almost complete for Master nodes and PoS, leaving only 10% for the miners after some time.
The protocol is set to produce 21 million coins, while the current supply does not exceed 4% since the coin genesys was on march 7th 2021. The coin is available for mining using the SHA-256 multistep mining algorithm, not compatible with BTC mining hardware. According to the Noso production schedule, mining rewards will decrease over time halving each ~4 years.
An insignificant amount of coins was pre-mined on block 0 (around 0,049 % of the total supply). This amount is used for the project promotion through gifts, prizes, contests, and activities across different channels and social networks to achieve maximum diffusion and reach the largest number of users.
How to earn Noso
It will be difficult to find Noso reviews since only a small number of people have already mined coins. However, if you want to get Noso coins one of the first in the globe, there are several ways to do that. You can join the community and contribute to its project to deserve a certain percentage of coins. The best way is to download the mining software and get some coins in this way.
Pros&cons
Since Noso is a new blockchain project, it has both positive features and some downfalls to consider.
Pros:
Cross-platform;
Open-source, public and fair launched;
Rewards from master nodes;
Proof of stake rewards
Easy blockchain scalability;
High speed with ~160 effective transactions per second; (1900 will be on protocol 2)
Fast transaction verification.
Cons:
No personal details about the development team;
Mobile access is not available;
Absence of clear use cases.
Since it is designed from scratch, some features are yet in beta state
F.A.Q
What is Noso?
Noso coin is a cryptocurrency developed from scratch by a team of crypto enthusiasts who want to make crypto transactions fast, cheap, and secure.
What is the project's goal?
It aims at creating a coin that will be an improvement of existing cryptographic currencies.
Where to get Noso coin?
Noso can be obtained in three simple ways: by joining the project, mining, and holding.
Which features does Noso have?
It is a secure, multi-lingual, and open-source project with built-in exchange, wallet, and mining opportunities.
Summary
Noso coin is a new project that is currently at the development stage, though many important milestones have already been achieved. It has lots of features that make it possible to become a universal payment method, but will it happen in the near future? Let's see.