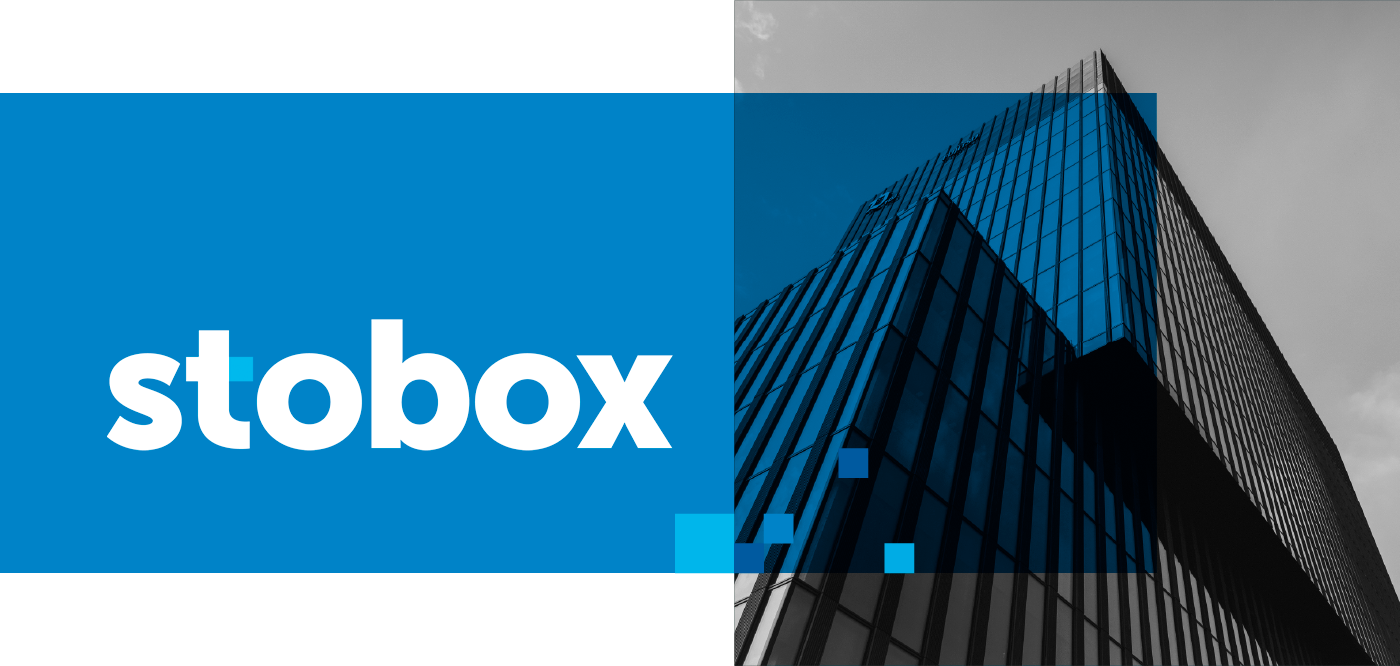 Do you want to protect your business from unexpected pitfalls? The latest trend to do that in the modern digital world is to materialize the ownership in security using the process called securities tokenization. It is enough to issue a blockchain security token that represents a real tradeable asset. How can you do that? The one way is to learn by doing, taking a risks, and wasting precious time on overcoming the learning curve.
Table of Contents
The second popular way is to turn to professionals for help. One of the trusted leaders in this sphere is Stobox. If you need professional assistance and guidance at all stages of issuing a token, bringing it on-chain, and making an offer to the public, Stobox claims to meet your expectations. Would you like to learn more about this company? Bear with us, this review is a deep dive into Stobox services, offerings, and ecosystem structure.
What is Stobox?
Stobox is an award-winning technology and advisory company operating in the sphere of securities tokenization. The company has been in the blockchain market for 2 years or so already, and now it can boast several great achievements. The team has conducted over 3k hours of research, consulted 15 companies, tested both private and public technology infrastructures, partnered up with 10+ countries, and won an "Asset Tokenization of the Year 2019" Award on Malta AI & Blockchain Summit. It has been recognized as one of the TOP-10 promising startups Maltese in 2020 by EU-Startups.com too. The company headquarters are based in New York, US, though there is also an office in Tallinn, Estonia too.
Stobox team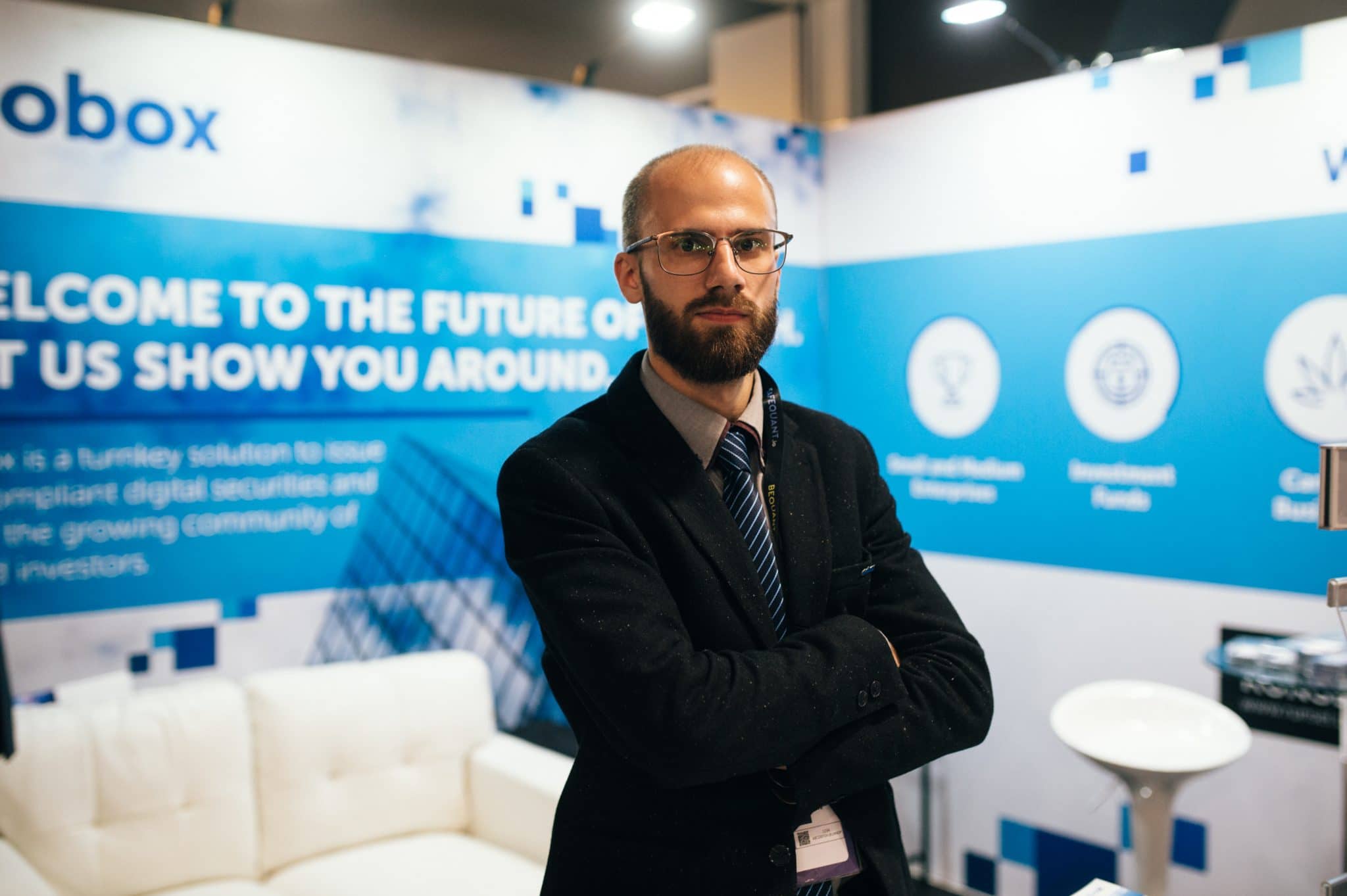 Ross Shemeliak
The company was founded by three blockchain and finance enthusiasts: Gene Deyev (an expert in IT and finance with 20 years of experience, CEO), Borys Pikalov (an expert in digital securities, Head of Business Analytics, and book author), and Ross Shemeliak (COO, an expert in finance and trading). They created a team of young professionals and experienced members to develop an efficient and exclusive project and help common investors get access to elite asset classes too.
Stobox team members are active participants, presenters, and speakers in industry professional events and conferences. They make impactful contributions to the development of the industry and knowledge sharing.
Stobox services
Stobox offers a range of services to power up any business. The team provides exposure to all the variety of digital assets, deals with bringing securities for businesses, offers advisory and consulting services, as well as has recently launched a digital assets exchange.
Tokenization
Stobox has a digital assets ecosystem and offers comprehensive securitization and tokenization services. The company professionals give personalized advice on how to structure the offering, choose the best technology option, ensure compliance, etc. They conduct the legal management of the process dealing with the offering set up, communicating with law firms, and preparing documents. However, the greatest benefit of Stobox is its Digital Securities Dashboard that offers a wide range of functions regarding securities offering and management.
STO Packages
Stobox has a number of Security Token Offering packages for different kinds of business. Every token offering process is a very complicated process, so the company provides management services of all project aspects. Thousands of hours of regulatory and legal framework analysis made by the company experts allowed them to define the three best jurisdictions for STO: the USA, Switzerland, and Liechtenstein. It has also developed three Security Token Offering Packages to meet specific business needs: Small Package (From €29,950 + €149/m), Advanced Package (From €44,950 + €149/m), and Enterprise Package (From €89,950+ €499/m). All the packages are customizable as well as a personalized offer can be claimed too.
Every token offering process passes 6 stages:
Requirements Elicitation.
Research Stage.
Preparation Stage I.
Preparation Stage Il.
Offering Stage.
Post-Offering Stage.
If you want to order STO services from Stobox, there is an inquiry form on the website to provide details about your business and preferences.
Stobox products
The company has already developed a number of innovative products offered to clients. All of them help to achieve the best practices of securities tokenization and contribute to the development of any business.
Digital securities dashboard
Stobox Digital Securities Dashboard was created for users to digitize securities and conduct all operations with them in a convenient digital environment. They can sell shares, pay dividends, conduct corporate voting and corporate actions in a new, digital way leveraging this technology.
This dashboard is highly customizable and can be upgraded on request too. This modular platform also has a number of features including:
2 kinds of offerings and multiple types of securities;
Compliance module with built-in rules;
Corporate actions;
Secondary market bulletin board;
Corporate voting;
E-sign of documentation.
Crowdfunding Engine;
Listing multiple securities;
Document e-sign;
Third-party KYC integration;
Top-notch security;
Transparency and easy auditability;
Users who want to power up their business using this dashboard can request a demo version on the company's website.
Stobox utility token
Stobox Utility Token listed as STBU is a native token introduced by the company to reward customers who bring the most value to the ecosystem and provide them with special terms. This is the ERC-20 token with a total supply of 100 million. It was created with the following goals:
Provide discounts on fees;
Pay withdrawal and deposit fees in STBU on the exchange;
Get an increased rank in the ecosystem.
STBU is a utility token with a stable price, though its fluctuations are not excluded too. The token was launched in the third quarter of 2020 and is already listed on Uniswap.
Exchange
Stobox decided to launch its own crypto exchange with the maximum transaction speed and resilience in November 2020. It will become complementary for Stobox Digital Securities Dashboard based on the advanced technological stack. This is an independent exchange with a proprietary development and support registered on Seychelles to guarantee the protection of consumers and strict AML enforcement.
The exchange is characterized by multiple membership levels. The higher turnover on the exchange, the higher the membership level you have, and the bigger the discount fee you will get on other operations.
The transaction fee varies from 0.1% to 0.02% depending on the level. According to the assumptions of the company, the exchange is going to receive an expected revenue of $290.3k in a year already.
DLT Network Protocol
Stobox has launched DLT Network Protocol to simplify operations with securities as much as possible. It allows businesses to perform legal actions that are not common for other types of blockchain tokens. Stobox DLT Network Protocol is a technical solution for blockchain tokens that possess features necessary for legal compliance.
When it comes to technical features of the DLT Network, they look as follows:
Whitelisting;
Wallet freezing;
Token issuance and burn
Open smart contract model;
Limit management;
Flexible approach to data privacy;
Customization.
Participants of the securities industry can also use Stobox DS Swap which is a decentralized securities swap protocol.
Book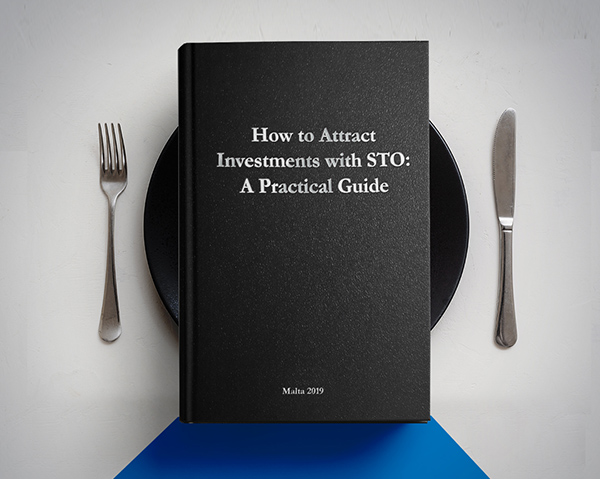 Stobox has partnered up with Malta Digital Innovation Authority and published a book in collaboration with this regulatory body. The book "How to Attract Investments with STO: A Practical Guide" tells about the best practices and points to consider if you decide to fundraise via offering digital securities. The book is available for free download on the company's official website.
Conclusion
Stobox can be called a promising securities tokenization services company, that also delivers its own products and solutions. The team works on the improvement of the newly launched exchange and plans to host a Digital Assets Investment Conference in the near future. Clear vision and strong development expertise make Stobox a tech company to watch.