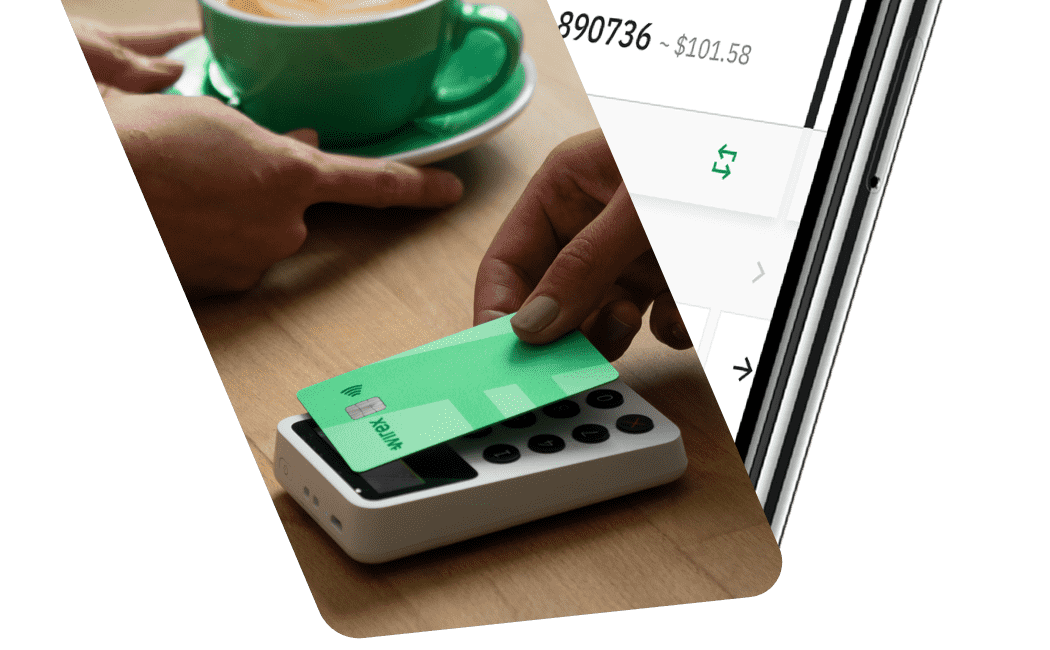 We carefully wrote this in-depth Wirex card review to help anyone considering whether or not to use Wirex.
Table of Contents
Wirex claims that it gives "you the power to use your money your way," and that you can buy and exchange both fiat and cryptocurrencies on their platform.
Although we cannot put the Wirex card in your hand or install the mobile app on your device, we try to cover everything you need to now and then let you choose whether it is something you want to start using.
Ready? Let's dive right in!
Wirex Overview
The Wirex app and its accompanying Visa Card is the brainchild of Wirex Limited, a London-based fintech company authorised by the United Kingdom Financial Conduct Authority (FCA).
The company initially launched as E-coin in 2014, providing virtual cards to customers. It adopted the name Wirex in February 2016 and focused on the provision of a personal banking application that would let people manage their fiat and cryptocurrencies seamlessly.
Fast forward to 2020, Wirex has 3 million customers and has processed over $3 billion worth of transactions.
Team
Wirex has three co-founders Dmitry Lazarichev, Georgy Sokolov, Pavel Matveev. The company boasts 194 employees according to its LinkedIn page, and these work across their offices in Atalanta, Toronto, Kyiv, Tokyo, and Singapore.
Other prominent employees include Ruslan Kolodyazhnyi (CTO), Dominique Simon (General Counsel), Olena Kycha (Head of Human Resources), and Mykyta Iliasov (Project Coordinator).
How does it work?
Some believe that cryptocurrencies will replace fiat currencies, while others think that both will co-exist into the foreseeable future. Wirex takes the latter side of the debate and provides a solution that bridges cryptocurrencies and fiat currencies.
So, the app lets you buy, sell, exchange, and store both fiat and cryptocurrencies. Then the Wirex card enables you to spend any of these two, a feature that traditional banks or cryptocurrency exchanges offer separately.
The card converts your crypto or fiat currencies at the point of sale and uses live inter-bank rates. You can also send money to anyone anywhere in the world at meagre costs as long as they use Wirex or other supported payment methods on the app.
Wirex features
The platform has three primary features:
Wirex App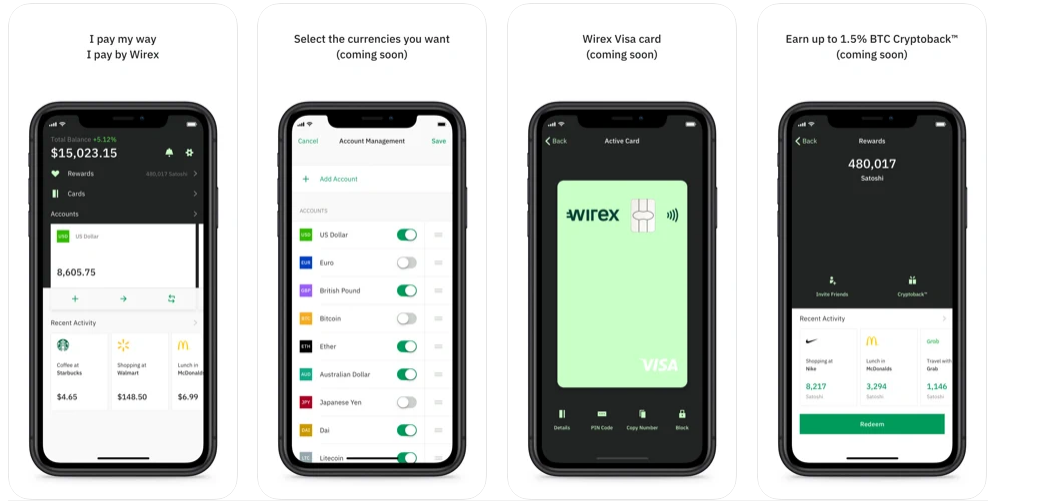 The Wirex App is a multicurrency wallet and exchange application available on Google Play Store and Apple's App Store.
You can use it to connect your credit and debit cards and pay for goods and services online. You can also use it to send and receive both fiat and cryptocurrencies, making it an ideal companion if you travel abroad often.
The app supports roughly 150 currencies and allows users to view their balances, rewards, transaction history and so on.
Wirex card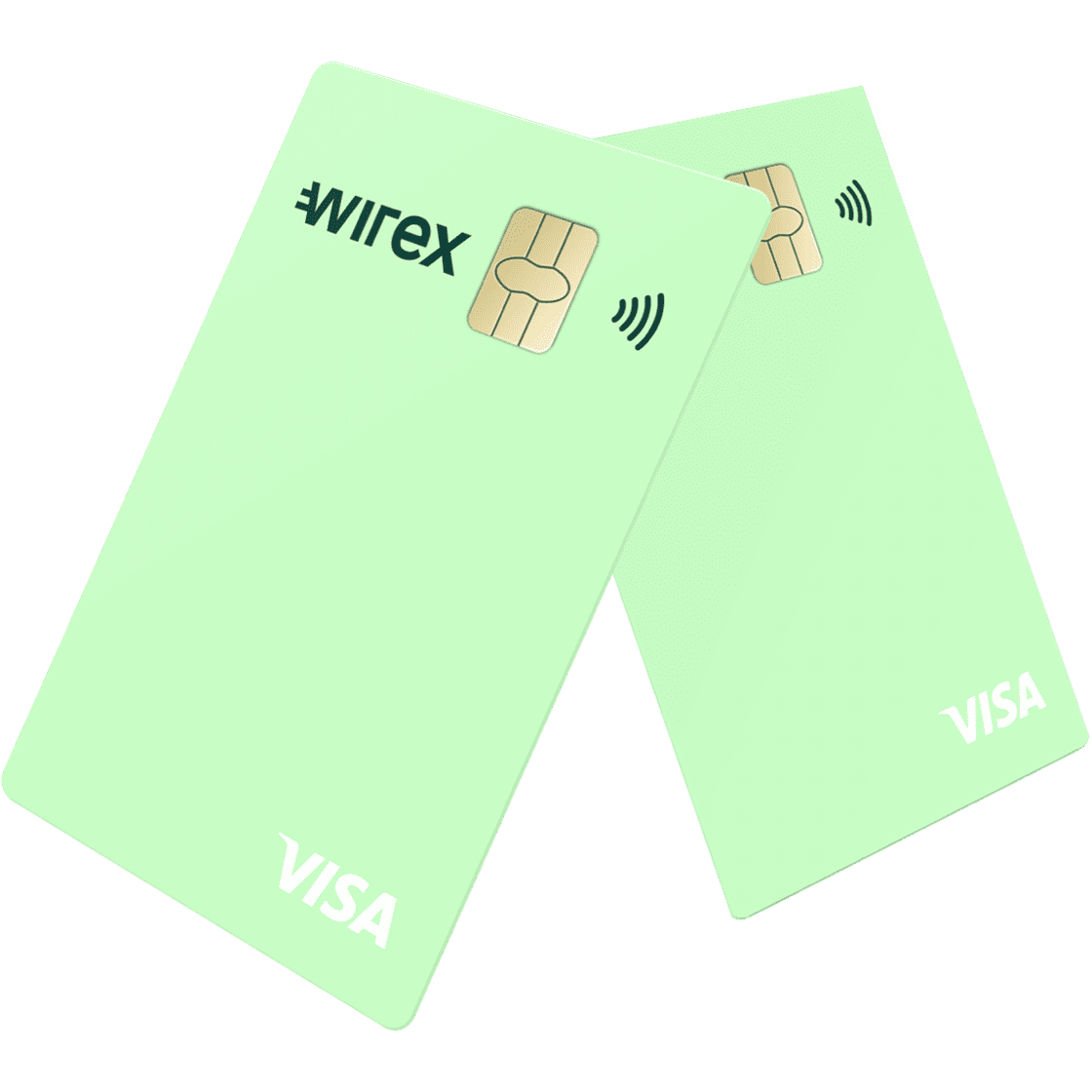 The Wirex card is the physical component of the payment solution. It allows you to spend fiat and cryptocurrency balances on your account, converting these currencies at the point-of-sale.
The card comes in the form of a Visa Debit & Prepaid Card and is issued by the company's partner, Contis Financial Services Ltd. Users can enable the card via the app upon receiving it.
The company has the Cryptoback feature that allows users to get a 0.5% cashback in crypto when they use the card. Wirex also plans to issue a Mastercard, which would make the service available almost anywhere in the world.
Wirex token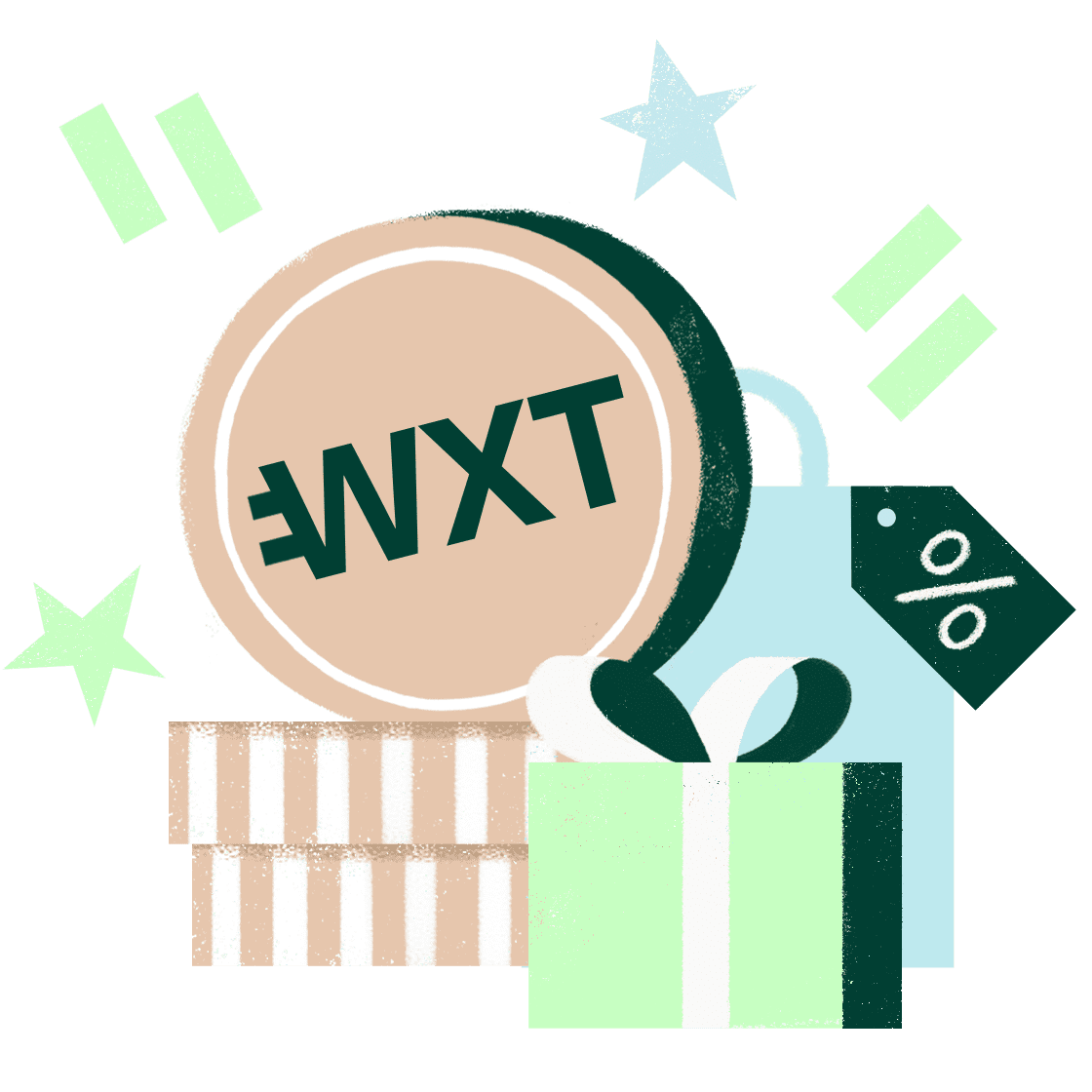 As a cryptocurrency-related project, Wirex has its native token, called the Wirex token. The company first released it in 2019 through an initial exchange offering (IEO) on OKEx exchange. The token gives users the chance to enjoy additional bonuses such as enhanced fee discount and enhanced CryptoBack when using the app.
Below is a table of how many WXT tokens you need to hold and the attached benefits: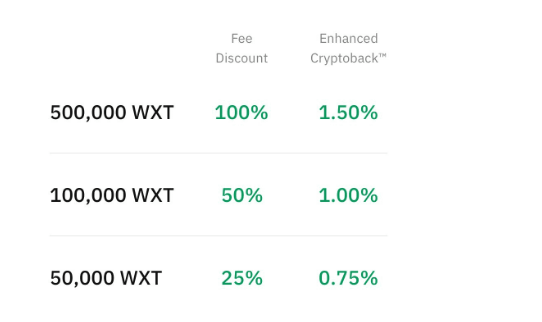 (Source: Wirex)
Where Can You Buy WXT Tokens?
Aside from the inside of the app, you can buy WXT tokens on the following cryptocurrency exchanges:
Note that after the purchase, you must transfer the WXT tokens to the App to enjoy the benefits mentioned above.
Supported countries
The Wirex app and card are available in the United Kingdom and most European countries. However, the platform isn't open to United States customers and other OFAC-sanctioned countries such as Afghanistan, Venezuela, Cuba, Eritrea, etc.
Meanwhile, although a Wirex account and verification available is available to users in most countries, the option to top-up with a local card or obtain the card is not widely enabled.
See the full list of 150 supported countries
Supported coins and fiat currencies.
Cryptocurrencies: BTC, LTC, XRP, ETH, WAVES, WLO, DAI, NANO, XLM, WXT
Fiat Currencies: EUR, GBP, CAD, MXN, SGD, CZK, AUD HUF, PLN, RON, HRK, USD.
Please note that some app features do not work with some currencies. For instance, users cannot spend MXN, CZK, CHF, and CAD directly from the Wirex card. They have to convert the funds to another currency supported by the card before they can pay.
See the full list of accepted currencies.
Supported Payment methods
You can top up your account using:
Credit or Debit Cards
Cryptocurrencies
SWIFT Bank Transfer
You can Send or Transfer funds from Wirex via transfers to an external bank account or cryptocurrency address.
Fees
Aside from offering a powerful multi-currency solution, being fee-friendly is one reason why the app has become widely adopted.
Card Maintenance fee: €1.20 monthly (€14.4 annually)
SEPA Transfers: Free
Card Issuance: Free
Lost Card Replacement: 1st - Free, then - €10/each
Debit Card Payments (Euro): 3% of the value transacted.
Euro Cash Withdrawal in Europe: €2.25 + 3% of the value transacted.
ATM Balance Enquiry: €0.23 per enquiry.
See the full Fee schedule.
Rewards
For every time you use your Wirex Visa Card in-store, the platform offers a 0.5% CryptoBack reward in bitcoin. The reward is available on your app from which you can convert it directly to your BTC wallet.
Users can get increase their CryptoBack rewards by holding WXT tokens. For instance, having 500,000 WXT guarantees a 1.5% CryptoBack reward for in-store transactions using the company's Visa Card.
Affiliate program
Users can earn extra cash by inviting their friends to signup via your referral code and start using the app. The company offers up to $10 in BTC rewards but requires that your referral completes the following steps:
Sign up and buy $100 worth of cryptocurrency (you both get $5 in BTC).
Order a contactless Wirex Visa Card and completes a purchase in-store (you both get another $5 in BTC).
The rewards are immediately available in the Rewards section of the app, and you can withdraw it to your BTC wallet. The company also has a separate affiliate program for professional affiliates that boast sizeable followership.
Wirex security
Since the company has no known history of security breaches, it is safe to assume that the platform lives up to the high-security standards that it claims to implement.
The company imbibes basic security protocols such as using an SSL certificate, not holding payment details, email confirmation requests, and two-factor authentication (2FA). Wirex also claims to implement BitGo's multi-signature technology for all accounts on its platform and thus not susceptible to hacks.
We recommend that you use a strong password while signing up and also enable 2FA before depositing money on your account.
Wirex support
On its website, the company provides a rich FAQ page and an active community where users can find answers to questions that they have about the platform. But there is no Wirex contact number. The primary method to contact the support team is via email or by opening a support ticket on the app or website.
Pros
Wirex Limited is an FCA-regulated company, and thus a less-risky option for investors.
The mobile supports instant fiat-to-crypto conversions for multiple currencies.
The Card provides an excellent option for anyone to spend their cryptocurrencies in real-life.
The mobile app is intuitive and easy-to-navigate despite the multiple functionalities that it offers.
The CryptoBack program is an opportunity for Bitcoin investors to build their portfolio while doing something that they would usually do with their bank card (shop in-store).
Cons
The Wirex Card is not available to most users outside of Europe.
The platform supports fewer cryptocurrencies.
Users must hold up to 500,000 WXT (appr. £3500) to enjoy the highest CryptoBack reward of 1.5%.
What we like about Wirex
We like that the company is bridging the gap between crypto and fiat currencies, not widening it. The process of converting between different currencies on the mobile app is seamless, and there are tight spreads on the foreign exchange rates.
We also like the rewards program and the opportunity to earn some bitcoins without doing anything extraordinary.
Conclusion
As you have come to learn, this article is more than a Wirex card review. We covered nearly every facet of Wirex, including the app, Visa card, Rewards program, as well as security features.
We also revealed some pros and cons of using the platform as well as our favourite features. We hope that you're now in an excellent position to decide whether or not you'll use Wirex.