Many newly invented digital assets guarantee users fast and secure transactions for any distance, but not all of them aim at becoming a number-one payment method of the gaming industry and e-sports. However, there is one cryptocurrency that aims at taking leading positions among payment systems of the gaming sector and this is Zent Cash. What crypto is it like? Why can it once become a global payment method?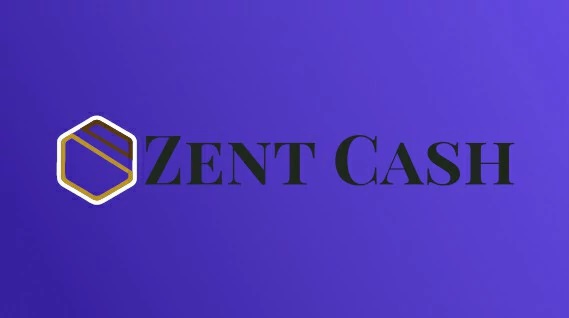 Table of Contents
Look: this Zent Cash review is here to answer all the questions connected with it.
What is Zent Cash
Zent Cash is a cryptocurrency created for fast, secure, and anonymous payments. The goal of this project is to create a community related to the gambling sector that uses this currency in a shared and interconnected way on all its platforms. It means that users of the Zent video game network will use Zent assets for getting the best experience, and this interaction will allow creating the system of competition and prizes for much more versatile entertainment.
Zent Cash features
There are several Zent Cash features to consider:
Decentralized nature;
Focus on the globalization of the network;
Fast and anonymous transactions;
Ease of use and intuitively friendly interface of Zent network apps;
Project management characterized by decentralization and democracy;
Proof-of-Work algorithm;
The future of the project is supposed to be highly adaptable and agile.
Problem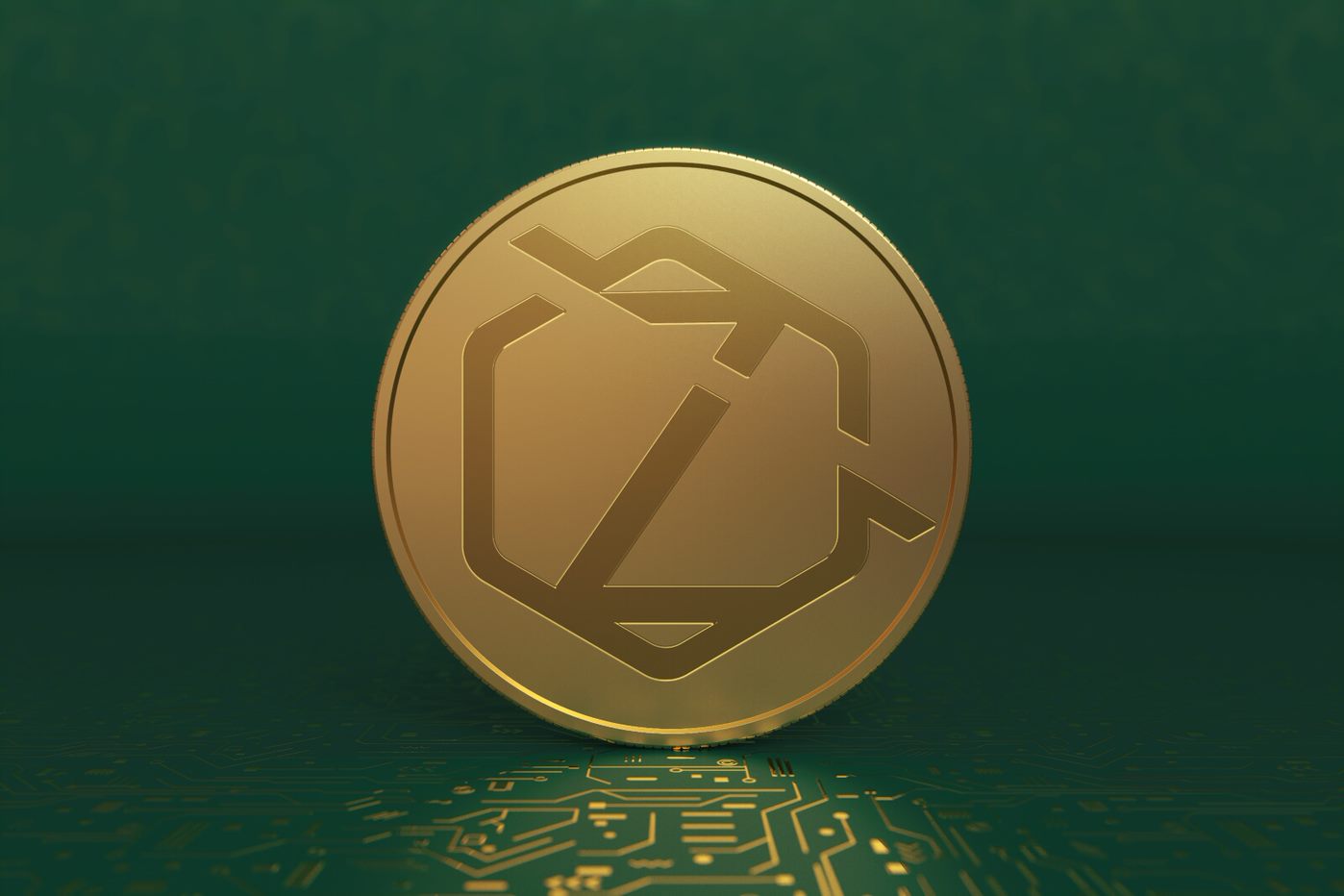 There are two important directions Zent Cash tries to comprise and solve problems of. It wants to offer users a fast, secure and cheap payment method as well as provide fans with quality video games with a great system of rewards received in an easy manner.
Solutions
How does Zent Cash plan to solve these problems?
Firstly, it is a development of simple APIs that could be easily adapted to different environments of interest and multiple OS as well as adapting to physical and prepaid cards and other payment systems. It will allow making Zent a convenient payment method for individuals and e-commerce.
Secondly, it is a development of a simple and addictive video game system in which Zent will be used as an access token. Developers will get an opportunity to upload their own video games to the platform to promote their creations and get a commission from the prize pool. Users will add ZTC to the pool at the beginning of the game. When a certain time period comes to an end, the amount of the pool is given to players with the best scores. Players can buy coins or receive them as a reward for signing and trying out the games hosted on the platform.
Technology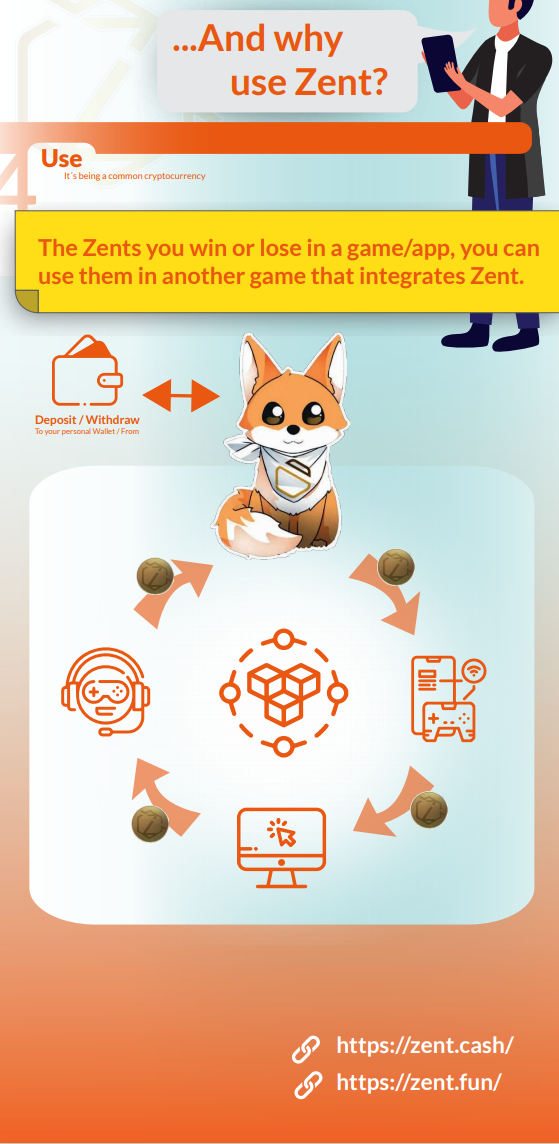 Zent Cash project is based on Cryptonote technology and Turtlecoin code in particular. This lite version enables easy mining from the official Zent pool, and plenty of software supports its PoW algorithm too.
Cryptonote provides users with an absolutely anonymous payment system that allows them to sign a message on behalf of a group using ring-signature technology. Use of the signature confirms that this is one of the group members who has created a message though it is impossible to identify the signer too due to the indistinguishable nature of signatures.
The use of this system makes blockchain analysis-resistant: the more transactions are made, the bigger disorder and complexity there is too. At the same time, this technology prevents us from spending the same money twice since signatures are provided with a unique image that can be compared with a fingerprint of a private key.
Payment system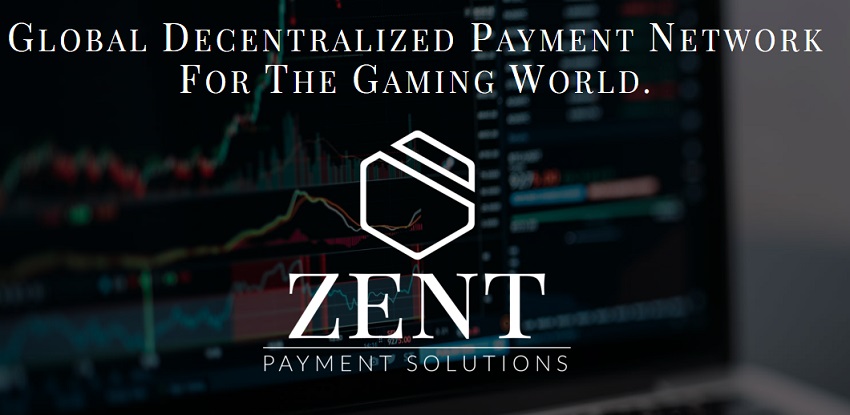 Zent Cash is a decentralized payment system without intermediaries. It allows making fast, easy, and cheap transactions excluding the possibility of double-spending. The transfer usually takes from 30 seconds to several minutes to be effective. Money stored in the ZTC wallet can be easily transferred to another wallet: it is enough to make a couple of clicks.
Coin
Zent Cash abbreviated as ZTC is a native coin of the project. Its total supply is seven billion five hundred million tokens with the premine of 4%. Blocks are found every 60 seconds and the development team predicts the project life forecast of 32-33 years.
Miners should be aware of the decreasing reward system since they can receive 3,432 Coins per block at the start of the project and it will drop to 2,991 and 1,981 coins per block in 200 and 800 days respectively.
Wallet
Zent Cash project has prepared web wallets for secure storage of assets. You can download web wallets for Windows, Linus, and MacOS directly on the website. A mobile wallet for Android devices has been launched in 2020 too and can be downloaded from Google Play.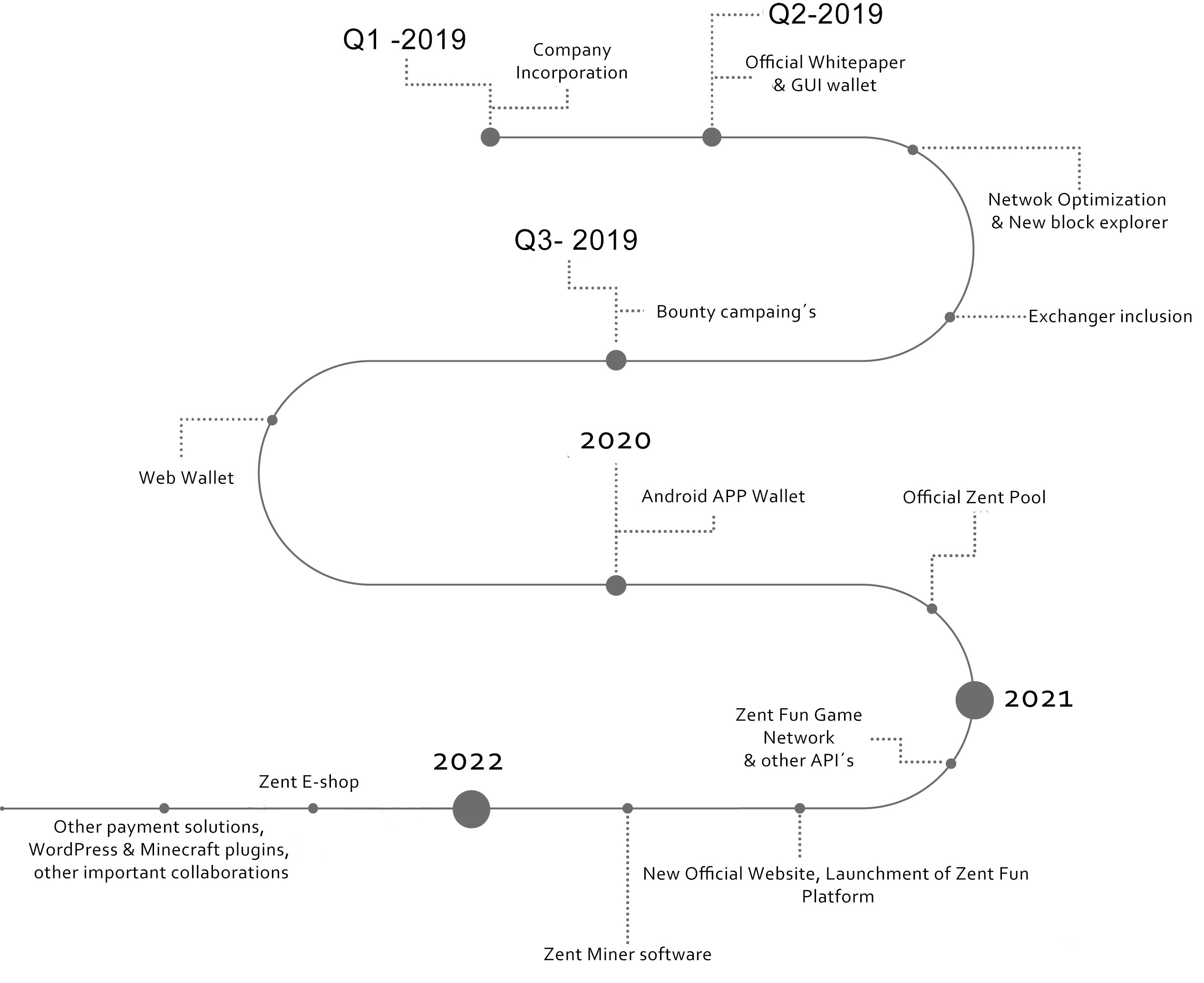 Block explorer
Over one million ZTC blocks have already been found and you can follow the process at the official block explorer page of the project too. The table provides information on the size, height, block hash, difficulty, Txs, and date and time. There is also a statistics block that mentions the number of transactions made, reward amount, supply, difficulty, and other characteristics.
Zent for developers
Every person can contribute to the development of the project. It is possible to contact the team through any of the available channels and suggest your own ideas.
Zent Cash also has a special offer for video game developers who can upload their creations to the [platform, attract new players, and get commission from the general pool of rewards too. The ZEnt Fun platform will be soon launched for quick and simple access.
How to get Zent Coin
There are four ways to get Zent Coin:
Buy it on the exchange: it is listed on Finexbox;
Mine in the Zent Pool;
Receive as a reward for winning video games on the Zent Fun platform;
Get a commission for uploading games by developers.
Pros&cons
Zent Cash has a number of benefits and drawbacks to consider:
Pros:
Mobile-friendly;
Anonymous;
Fast transactions;
Based on Cryptonote;
Decentralized;
A clear roadmap with future milestones;
Community driven.
Cons:
Minimum of information about the development team;
Not all features are available at the moment.
Is Zent Cash safe?
The project advertises itself as a safe and secure payment method due to an exclusive algorithm based on Cryptonote. However, there is not much information about any other solutions introduced to improve the security of users and transactions made. Since the project is at the development stage and has already completed the majority of tasks set, there is a sense to learn more about it and check its functionality, but don't forget about the risks involved too.
Summary
Zent Cash is a new blockchain project that can not only provide users with a secure, affordable, and easy-to-use payment system but also take the sphere of video games to the next level. Players will get more incentives to try new games while developers can promote their projects and get rewards for their creations in a simple and more efficient way.