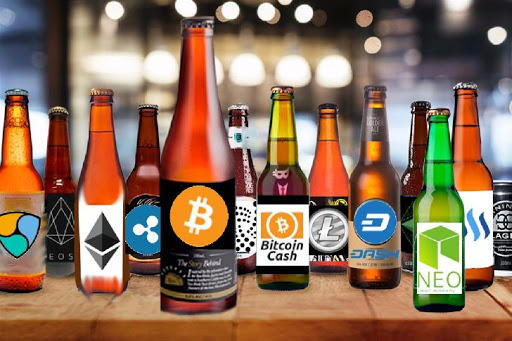 Based in Aberdeen, OGV Taproom revealed this week that it will become the first liquor seller in the region to accept cryptocurrency payments. The craft beer company will let customers pay for its products using either Bitcoin, Bitcoin Cash, Ethereum, or Litecoin.
OGV Taproom is a division of popular energy-industry media group, OGV Energy. The beer-focused outlet was created during the pandemic in a bid to minimize job losses at the company.
Since then, the company has thrived in its beer business, as well as secured partnerships with local football teams like Aberdeen and Glasgow Wellington. The company will further hope that its adoption of cryptocurrencies will bring in even more customers.
Commenting on the decision to accept crypto, operations manager Daniel Hyland expressed a clear understanding of the emerging industry and its potential to become a "part of the future financial system."
Regarding Bitcoin, he reportedly noted that it is "the best performing financial asset of all time, bar none and will be a store of value that most blue-chip companies will have included on their balance sheet and retail investors will include as part of their investment portfolio."
By choosing to accept cryptocurrency payment, startups like OGV Taproom are adopting the payment use case for these assets, which are now primarily used for speculation rather than as "currencies."
Bitcoin and the entire cryptocurrency market are having a stellar period, which many enthusiasts believe will culminate in the full mainstream adoption of cryptocurrencies. Publicly traded companies like Tesla have added Bitcoin to their Treasury reserves and also begun accepting bitcoin for US customers buying electric cars.
Interestingly, British crypto startups are also riding a new wave of interest to attract more investors. Bitcourier recently reported that one of the United Kingdom's prominent asset management firms, Baillie Gifford invested £72m in a funding round for cryptocurrency wallet provider Blockchain.com.