There are lots of different crypto exchanges but not all of them offer zero fees to users. However, Binaryx exchange that allows buying, selling, and trading cryptocurrency has introduced a unique approach when users can pay and trade with minimum fees and get access to the abundance of features. Do you want to learn more about Binaryx and the way it works?
Look: this Binaryx review focuses on the main details that may interest crypto investors, so learn more about the exchange and its features.
Table of Contents
Binaryx overview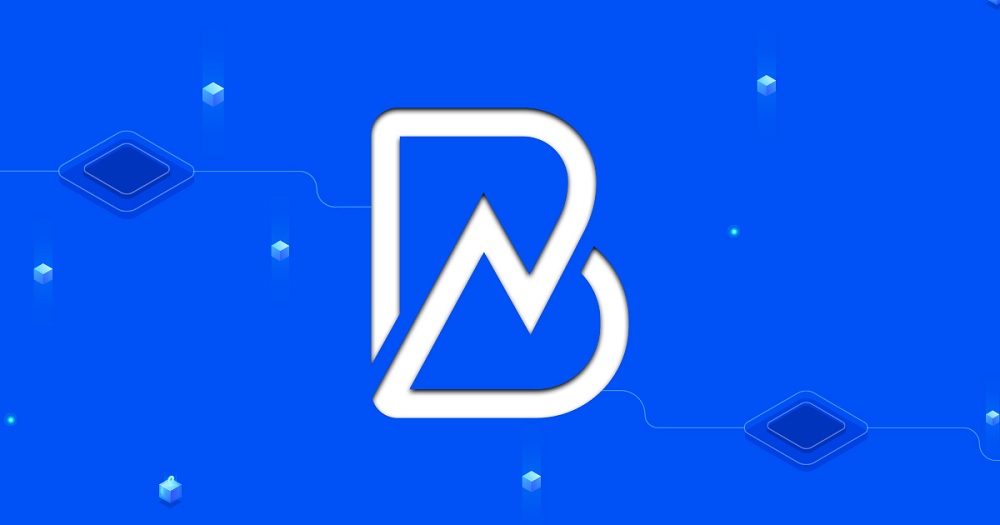 Binaryx is a crypto exchange that allows buying, selling, and trading cryptocurrency in an affordable and quick manner. Binaryx.com is owned and operated by Binaryx OÜ, a limited company registered in Estonia. It has offices in Estonia and Ukraine, but the company plans to apply for more licenses in the near future.
The roadmap of the exchange began in November 2019, when the website was launched. However, lots of new milestones have been achieved for a year or so. The team has developed a dashboard, exchange module, and wallet. The exchange was launched in June 2020 and this event was followed by the introduction of extra levels of security like 2-factor authentication, spot trading terminal, white label solutions, and referral program. However, the list of the company achievements includes lots of other goals that are described on the roadmap with clear timeframes, so Binaryx keeps lots in store for its clients.
The mission of the exchange is to offer a truly innovative product with the best exchange rates and a wide array of features. The website has a user-friendly interface and clear navigation to make trading effortless and registration-free. The service is available in 11 languages including English, Russian, German, Spanish, Portuguese, Turkish, Polish, Chinese, Japanese, Korean, and Vietnamese. Its potential seems really impressive, so crypto investments and trading may become more engaging and rewarding thanks to this product.
Features
What are the main features of Binaryx? There are several things that attract attention to this project:
Crypto purchases for fiat money and cryptocurrency.
A variety of products released and planned to be launched: exchange, spot trading, marginal trading, USD and COIN futures, etc.
Web wallet with mobile compatibility.
Academy with lots of guides and tutorials.
Focus on security and user protection.
Round-the-clock support.
Multilingual website.
Support for over 30 cryptocurrencies planned.
Clear roadmap.
Low fees.
Team
Binaryx was launched in 2019 by a team of ambitious entrepreneurs, hackers, and rockstar marketers to introduce an innovative product to the community. All of them have over 10 years of experience in building tech startups and fintech products. The core of the team includes 6 professionals including Oleg Kurchenko (Founder & Chief Executive Officer) who is also the co-founder of youdigital.io, Arkadi Oislender (Chief Financial Officer), Slava Krasnov (Chief Technical Officer), Dan Zaitsev (Chief Product Officer), Max Baburin (Chief Marketing & Communication Officer), and Yevhenia Dziuba (Chief Public Relations Officer).
How does it work
Binaryx works similarly to other crypto exchanges. It is enough to choose a cryptocurrency from the list and deposit coins to the platform to complete the transaction. The main benefit of Binaryx is no need to be verified to trade cryptocurrency for other digital assets. However, if you plan to buy crypto for fiat money, you should complete the registration and KYC procedure to make a deposit and proceed with trading.
Trading
Users can start trading on Binaryx immediately after sign-up. It is enough to open the drop-down menu and select the Trade category from the list of options to get access to the dashboard with all the necessary details. The information about markets and trading pairs is provided on the right above the balances. If you want to find out the depth of history trades, this data is listed on the right. The information is updated every second and the procedure of buying and selling seems as simple as ABC: you should choose the pair, enter the amount, and press the Buy/Sell button.

Trading on Binaryx is effortless due to a clear and constantly updating dashboard. Furthermore, the number of tools offered is constantly expanding so experienced traders can get access to several advanced trading solutions at the end of 2021 already. All the range of trading features will include limit, spot, and margin trading, crypto futures, staking protocols, CFDs, and others.
Exchange
If you open the My account menu again, you will be able to find the Exchange button on the list. It offers the Quick Buy feature when it is enough to select the currency and enter the amount of money to give as well as select the currency you want to get to complete the transaction. The number of currencies supported includes the most popular examples and is estimated at around 20. They include such popular assets as BTC, LTC, ETH, BCH, LINK, XRP, USDT, and fiat currencies like USD, RUB, UAH, GBP, EUR, CNY.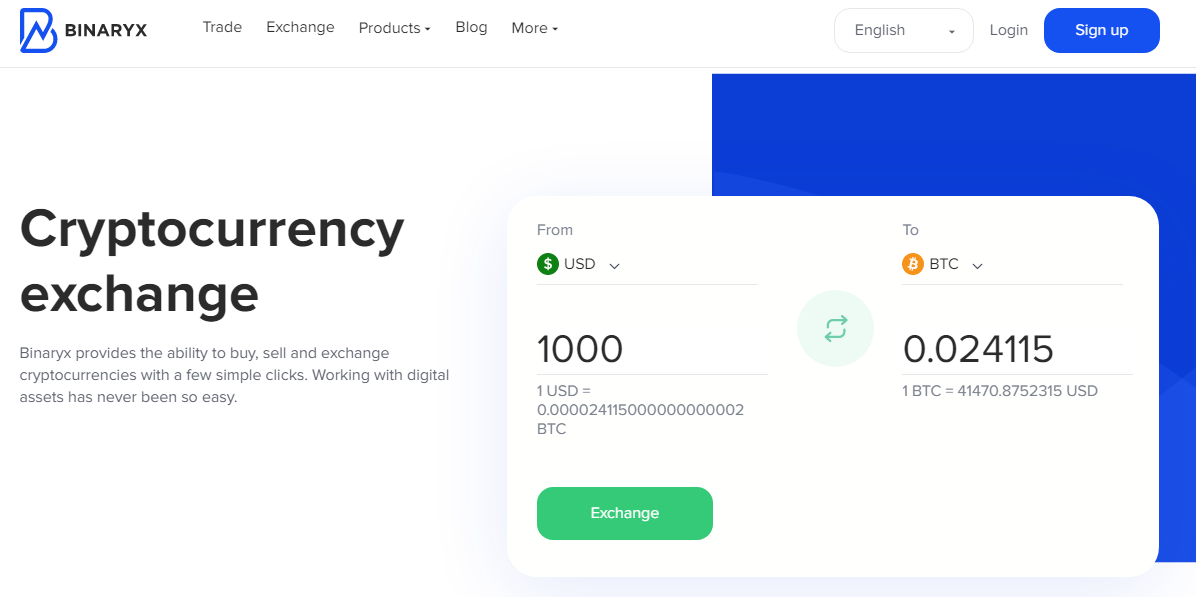 Products and services
In addition to traditional services like trading and buying/selling cryptocurrency, Binaryx offers additional solutions for the comfort of all users:
Binaryx has developed its own web wallet that is safe to store crypto and fiat money as well as track profits and activities. The wallet is characterized by usability since it is accessible 24/7 and has a mobile version, protection guaranteed by the cold wallet type and extra levels of security applied with the help of additional software, and 100% free access without any fees. When you get a wallet, you also get an extensive cryptocurrency portfolio, access to the transaction history, different deposit and withdrawal methods, and support for fiat currencies.
An online guide to the world of crypto that allows getting new skills is called Binaryx Academy. This online destination offers a variety of courses to learn more about blockchain, digital money, and trading. All lessons are divided into three categories for beginners, middle users, and heroes. Currently, there are 13 lessons available but their number is planned to constantly increase.
Binaryx offers white-label solutions to help companies launch their own crypto trading business. There are ready-to-go products such as a trading module and a basic exchange module with customization options to create an exchange with the company's unique brand design. Furthermore, Binaryx has its own liquidity and it aggregates lots of different providers to make the experience on any exchange created seamless and positive.
Binaryx has created one of the best crypto trading terminals in the industry with a clear and pleasant interface. It can be utilized by both professionals and amateurs. Furthermore, the team is currently working on the improvement of the matching engine to open, close and match orders accurately. Traders can also use lots of charts opting for Original, Trading, and Depth view as well as get all types of trading experience including spot trading, margin trading, futures. There are easy-to-use deposit and withdrawal methods and a constantly increasing number of pairs traded too.
Companies can get access to all Binaryx features by installing the company's API. It will give an opportunity to access to trading features, exchange features, crypto wallet, exchange and market rates, Binaryx liquidity, etc.
How to get started with Binaryx
Only registered users can use Binaryx services, so the first step to complete is to pass through the sign-up procedure.
Registration
Go to any page of the official website and find the Register button.
Choose the way you want to register an account with email, Facebook, Google, Twitter, etc.
Enter the password that should be at least 8 characters long, including 1 upper case letter and 1 digit.
Check the Terms of Use, Privacy Policy, and Refund Policy and tick them if you agree with everything written there.
Complete the puzzle captcha.
Confirm the email address by following the link provided in the email.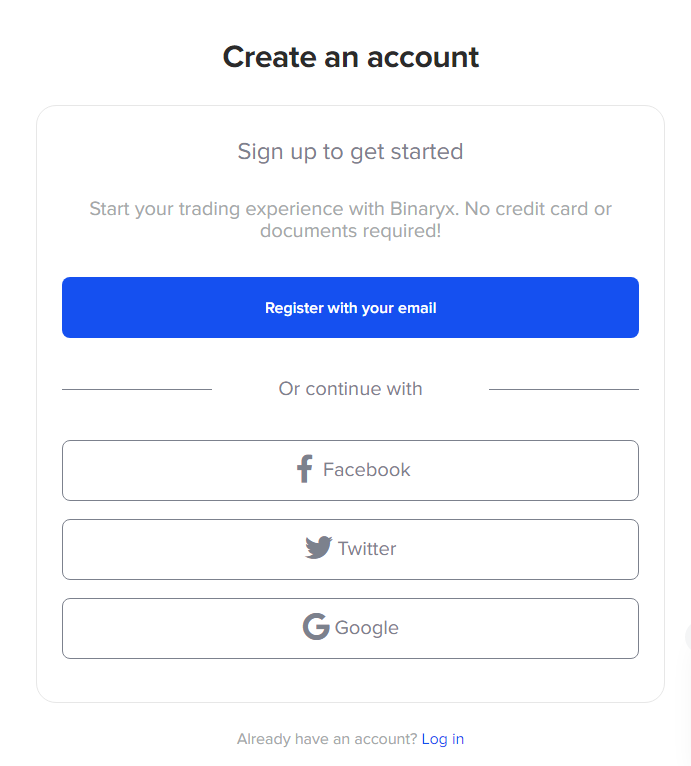 When the account is ready, you can change its settings in the Profile Info and correct your first and last name as well as the country of your location.
KYC
Now you are ready to trade crypto for crypto. However, if you plan to deposit fiat currency, KYC identity verification is required too. For this purpose, you should open the Account settings, choose KYC and select the pass the check button next to Verify ID. You will be asked to review the Terms of Use, Privacy Policy, and Refund Policy, select the location, upload copies of a passport (ID or driver's license), and take a selfie. When the verification is completed, you will get a notification in your email.
Payment options
Since Binaryx accepts both crypto and fiat currencies, there are several ways to deposit and withdraw funds to and from the exchange.
The easiest and fastest way to make a deposit is to transfer cryptocurrency to the wallet address generated by the system. For this purpose, you should access the wallet and press the De[psit button next to the coin you want to send. You can copy/paste the addresses or use a QR code to complete the transaction. The crypto withdrawal procedure to the external wallet looks similar, but you should press the Withdraw button next to the coin and enter the recipient's address. Withdrawals usually take up to 48 hours.
Crypto purchases for fiat money are available for Visa and Mastercard holders as well as via bank wire transfer only for those who pass through the KYC verification and enter card details to pay for the coins. When it comes to withdrawals, bank wire transfers, SEPA, and SWIFT transfers are supported. A user should provide the amount, beneficial owner, IBAN account number, SWIFT or SEPA number, as well as the bank name, address, and country to get money to the bank account. It may take up to 72 hours.
Wallet
Binaryx team has developed a web wallet that allows checking the status of both crypto and fiat currencies stored there. Users can also deposit, withdraw or start trading crypto pairs in the wallet. The last one offers a transaction history that allows sorting transactions by type and balance check too.
Fees
Looking through the commission, it makes sense to state that they differ depending on the transqaction type and the currency.
It is absolutely free to deposit cryptocurrency, but users should be aware of the fee ranging from 1.25% to 5% if they send fiat money.
Withdrawal commissions are more varied. If you get a payout in hryvnia or Russian ruble, your fee will be 0.75% and 2.5% plus 50 RUB respectively. A withdrawal commission in USD is 2 USD. Every cryptocurrency has its own commission which is 0.0005 for BTC, 0.01 for ETH, and 0.25 for Ripple, for example.
The commission rate for crypto exchange is equal for all currencies and is 0.7%.

Please note, that there are no monthly fees on Binaryx.
Limits
There are different deposit and withdrawal limits for every coin. If you look at the most popular cryptocurrency such as BTC, the minimum deposit is 0.002 BTC and there are no maximums for it. However, a EUR deposit range is between 80 EUR and 3,500 EUR per time as well as the daily maximum is 11,000 EUR.
When it comes to withdrawals, the minimum amount of BTC you can withdraw is 0,001 BTC and the maximum is 0.5 BTC per transaction and day. Euro and Pound Sterling withdrawals are not supported, while the minimum amount to pay out in USD is 100 USD and the daily maximum is 5,000 USD.
Limits are applied to crypto exchanges too. If you look at BTC, you can exchange between 0.001 and 0.250 BTC. The daily maximum is 0.5 BTC.
Is Binaryx safe and legit?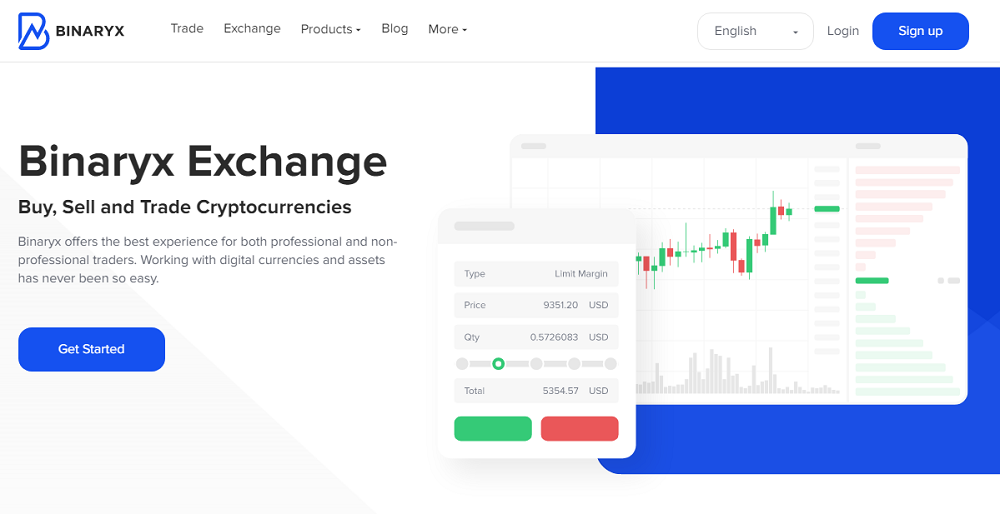 Binaryx wants to be outstanding not only in terms of low trading fees but also security. The platform has a 4.3 rating on Trustpilot based on 20 Binaryx reviews. All users pass through email authentication to secure the account as well as offered an opportunity to enable 2-factor authenticator for better protection. The exchange operates according to the EU's General Data Protection Regulation (GDPR) and has a strict AML policy with KYC verification of customers. The service also plans to launch the following methods of user protection: device and IP management, withdrawal whitelist, anti-phishing protection, permission-based access, etc.
Binaryx offers an encrypted ecosystem for users and traders. It includes cloud architecture, data center certification, and support and cybersecurity team monitoring. Furthermore, the exchange uses cold wallets to store digital assets and keeps fiat money in different and most secure banks around the globe. It guarantees physical safety too.
Binaryx also has strict requirements in terms of company, team, and security regulations. Everyone who decides to join the company is subjected to several interviews and screening processes. The exchange has partnered up with 10Guards company in terms of cybersecurity to develop and organize multilevel access to servers, files, and workstations too.
Customer support
Binaryx has responsive and friendly customer support that helps to solve different issues faced by users. The fastest way to contact it is a chat window located in the lower right corner of the screen. However, you can also send a letter at [email protected] The exchange has a wide presence on social media websites and an informative FAQ section for users who got used to coping with difficulties themselves.
Affiliate program
Users can make money on cryptocurrency with Binaryx affiliate program. Everyone who creates an account and fills out a short form with contact information will get an opportunity to get a referral link and promote it in a variety of ways selected to get rewards. Every invited user who joins the platform following the user's referral link will bring about money - up to 50% of the trading commissions will land the affiliate balance. All rewards are paid in USD and depend on the number of users invited:
0 to 100 active users - 20%
Up to 250 active users - 30%
Over 250 active users - 50%
Why Binaryx?
It would be strange to list all the benefits of the Binaryx exchange to explain why this platform is an excellent choice. Therefore, it makes sense to focus on the things that make it outstanding. Firstly, these are quite low commissions and even their absence which can be hardly found anywhere else. Secondly, there are numerous possibilities and features that may be useful for both businesses and individual clients. And thirdly, this is of utmost security for every user to feel absolutely protected and safe.
Pros&cons
Binaryx has a lot of positive features worth user attention, but are there any drawbacks? Let's find out.
Pros:
High liquidity;
Support for both crypto and fiat money;
Top-notch security and user protection;
Affordable fees;
Ease-of-use;
Compatible with mobile devices;
An abundance of features.
Cons:
Comparatively low limits;
The range of assets is not that extensive;
Registration required.
Summary
Despite quite severe competition in the crypto exchange market, Binaryx still has things that make it different and worth user attention and trust. It won't take much time to make it comfortable to trade on Binaryx and get used to this service so much that all others will seem to lack something. Its roadmap that shows great potential and current achievements look very convincing, so it is not surprising that many experts predict a successful future and a big clientele base for this platform.