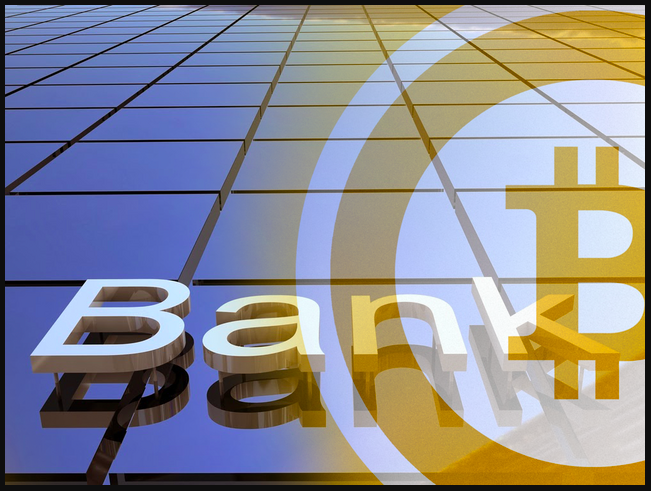 Crypto friendly banks – do they exist? The good news is that they are real. However, there is just a handful of them. Let's find out why big-name banks are still afraid of adopting Bitcoin and other cryptocurrencies. And what are those banks you can rely on?
Table of Contents
Do banks accept Bitcoin?
Currently, no banks accept Bitcoins in its form. They trade/transact in government-backed fiat currencies only. Although Bitcoin is a legal payment tender in some countries. Your traditional banks do not directly deal with Bitcoin, however, some of them accept BTC deposits.
There are several banks that do allow cryptocurrency deposits. It is worth noting that not all of these are going to be available to you. Some may also require you to run a company to deal with their cryptocurrency deposits which will make things a little bit more difficult for you. These restrictions may change over time, so it is always worth checking out how the bank is currently operating to see how they accept cryptocurrency, and which currencies are accepted. The number of banks will change over time, either due to regulation or deregulation.
Why are banks afraid of Bitcoin and cryptocurrencies?
Banks, in general, do not like digital currencies or decentralization. Not all banks are going to accept bitcoin and another cryptocurrency, and there are a few good reasons.
Volatility
The inherent volatility of cryptocurrency means that banks are very reluctant to deal with it. Banks exist to make money. They do not wish to lose the value of all their investments overnight simply because a small change in the cryptocurrency money has rendered their cash useless. Yes, there is a bit more stability in bitcoin nowadays, and you may find that there are banks that are willing to deal with bitcoin over any other cryptocurrencies, but even then they are likely to be reluctant to deal with it for years because the risk of not making a profit is difficult.
Regulations
There are also strict regulations in place that deal with the handling of electronic money, and these regulations are going to be even worth over the coming years.
If you're in the crypto business, then how do you get access to the fiat infrastructure you need? How do you get a bank account? How do you get multi-currency accounts? You'll need a crypto-friendly bank to attend to your needs. Let's look at who they are and what their current position is.
Bitcoin-friendly banks in the UK
Have you heard about 'challenger banks'?
Challenger banks are small, recently created retail banks in the United Kingdom that compete directly with the longer-established banks in the country, sometimes by specializing in areas underserved by the "big four" banks, e.g. cryptocurrency and blockchain.
So far, the two most successful and popular places for this new financial business trend have been the United Kingdom and the United States. Obviously, as two of the biggest the world's economies, it is not very surprising that these are places adopting new business models. Further to these locations the EU and its regulatory frameworks such as open banking and PSD2 are helping the influx of these new fintech-driven banks emerge.
Most of the banks from our UK Bitcoin banks are from the 'challengers list'.
Xace

Xace was created as a crypto bank, a bitcoin-friendly bank, and a gaming-friendly bank. Providing business and personal named accounts for GBP with UK faster payments and EUR accounts with payments via SEPA via IBANs, Xace has become one of the leading choices available for those in gaming or crypto, or both.
Account features cover the basic requirements of most corporate accounts, offering Direct Debits, virtual debit cards, and those most important named accounts, which ensure payments are from your business and not the issuing bank.
With Swift and physical debit cards seemingly on the way judging by their website, Xace is pushing hard to compete with not only a few other crypto-friendly banks but actually challenger banks as a whole, just for a new type consumer and business.
Crypto bank accounts: Yes
Locations: EEA only
UK account: Yes
EUR IBAN: Yes
Multicurrency: Yes
Faster Payments: Yes
SEPA: Yes
SWIFT: Coming soon
Virtual Debit Cards: Yes
Direct Debits: Yes
Crypto Exchange: No
Crypto Custody: No
Wirex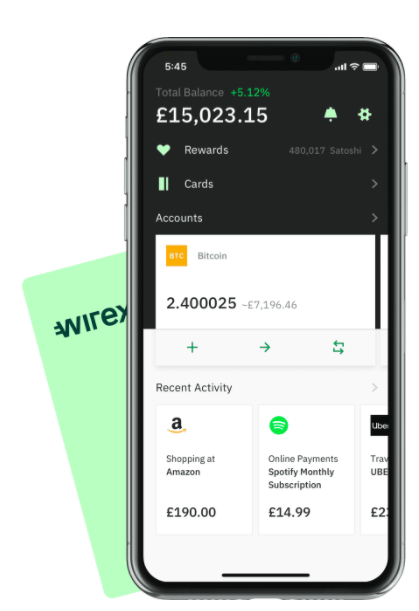 Buy, store, exchange, and spend your digital or traditional currencies, anytime, anywhere. Sounds too good to be true? However, it is real.
Founded in 2014, Wirex is an FCA regulated global digital payments application, allowing users to spend their fiat and cryptocurrencies by using a Wirex Visa card.
You can hold up to 11 fiat and cryptocurrencies in your business account and make/receive payments via SEPA, SWIFT, and the blockchain and at the same time have access to OTC FX and crypto rates to exchange any of the 11 currencies in the account.
You can also easily set roles and permissions within your business, whilst crypto is stored in segregated, multi-signature cold-storage accounts, so only you can access your currency.
Crypto bank accounts: Kind of
Locations: EEA excluding the UK
UK account: Yes
EUR account: Yes
Multicurrency: Yes
Faster Payments: Yes
SEPA: Yes
SWIFT: Yes
Crypto Exchange: Yes
Crypto Custody: Yes
Cashaa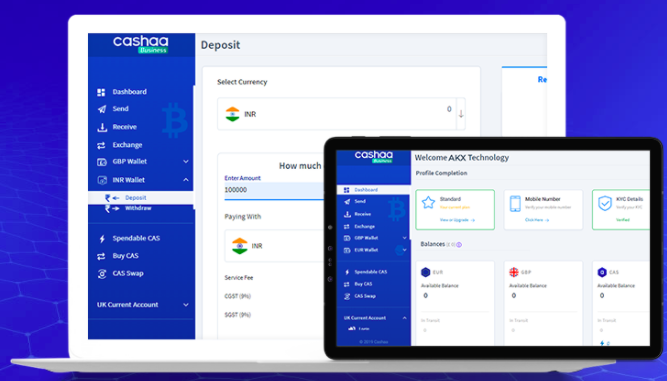 Crypto-related businesses are underserved by banks. The goal of Cashaa bank is to create a hassle-free banking experience for the IEO, ICO, STO, exchanges, wallets, and brokers.
This bank offers crypto-friendly business banking merging the concept of banking and blockchain for B2B as well as for B2C propositions.
They offer a UK current account and crypto wallet with access to over 200 currencies.
They even have their own token CAS. It is used for quicker applications, discounted onboarding fees, cheaper transaction fees, etc.
Cashaa claims to be the biggest crypto-friendly challenger bank in the United Kingdom and serves clients globally.
UK account: Yes
EUR account: No
Multicurrency: Yes
Faster Payments: Yes
SEPA: No
SWIFT: Yes
Crypto Exchange: Yes
Crypto Custody: No
Revolut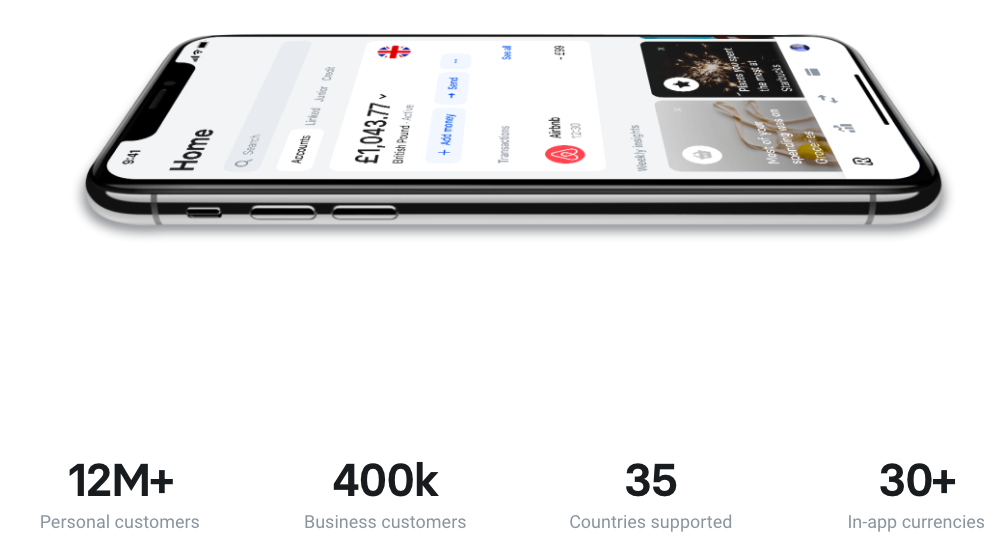 Revolut has started as a non-licensed financial institution in the UK, but it now operates as a full-fledged bank with over 2 million customers. Their services are available to people in the UK and Europe. Revolut is famous for allowing individuals and businesses to deal with cryptocurrencies using their bank accounts.
Even more, customers of Revolut can purchase cryptocurrencies using their bank accounts. All three types of account (standard, premium, and metal) support crypto transactions.
Crypto bank accounts: No
Locations: EEA
UK account: Yes
EUR account: No
Multicurrency: Yes
Faster Payments: Yes
SEPA: No
SWIFT: Yes
Barclays
Barclays is one of the biggest investment banks in the UK that is particularly interested in cryptocurrencies and blockchain technology.
Even though Barclays stopped their partnership with Coinbase in August 2019, Brits can still purchase cryptocurrencies with their debit and credit cards in most cases. In terms of exchanges, we have heard of Barclays refusing deposits/withdrawals to and from some exchanges, and in a number of cases closing and/or freezing accounts.
Overall, it is exploring other ways to secure cryptocurrency transactions in the traditional realm using the blockchain technology. The bank works with different cryptocurrency experts trying to incorporate a broader usability framework for its clients. The bank is looking to blockchain technology to aid transactions between customers and is known for its supportive stance with cryptocurrencies.
UK account: Yes
EUR account: Yes
Multicurrency: Yes
Faster Payments: Yes
SEPA: Yes
SWIFT: Yes
Crypto Exchange: Yes
Crypto Custody: Yes
BCB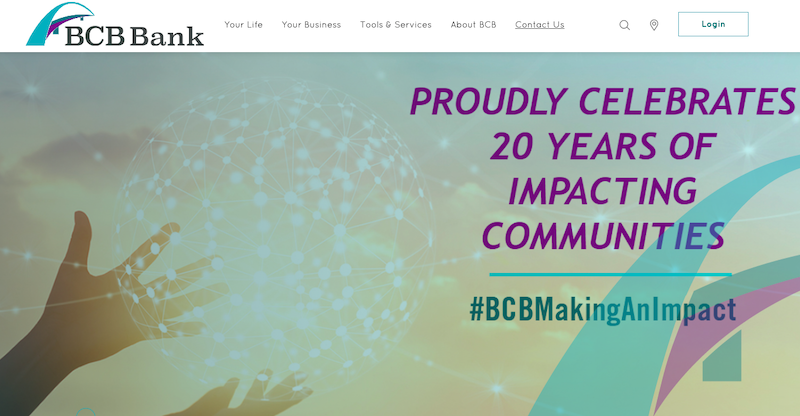 BCB is considered to be "an FCA regulated business payments provider in the digital assets industry". Or just a crypto-friendly bank.
The bank has aimed its sights on B2B payments, including accounts and FX/crypto market liquidity access. They have been around for a while and have been seen as the de-facto crypto bank without much competition.
BCB is focused on 3 main areas:
Banking gives customers similar features to Xace, SEPA, SWIFT, Faster payments, and named IBANs with access to multi-currency.
Their markets and custody divisions are focused on trading and storing digital assets. BCB is targeting a one-stop-shop that comes at the cost of sky-high onboarding and monthly fees.
Crypto bank accounts: Yes
Locations: EEA only
UK account: Yes
EUR account: Yes
Multicurrency: Yes
Faster Payments: Yes
SEPA: Yes
SWIFT: Yes
Crypto Exchange: Yes
Crypto Custody: Yes
Which banks are not friendly to Bitcoin?
Banks and bitcoin, can they go together? From our previous list, you can see that this 'friendship' is possible. On the other hand, there are multiple banks, mostly those with a big name, that are not eager to follow the new technologies and do not want to accept any crypto transactions.
Nordic
The Swedish bank Nordea found itself in the spotlight when it came out that they were forbidding all employees to invest in Bitcoin and other cryptocurrencies.
That meant that no one working for Nordea could spend their own private money on Bitcoin, or cryptocurrencies. This obviously grabbed the headlines as it was seen as a move that went beyond the bank's supposedly control over its employees.
Wells Fargo
One of the major US banks not only stopped credit card cryptocurrency payments but actually debit card payments. It is a big thing that a major bank in the US like Wells Fargo bans cryptocurrency investments.
That meant that the US bank stopped customers from buying legal cryptocurrencies with money they had (in most cases) earned in salaries.
This move became clear last year when many Wells Fargo customers noticed that their cryptocurrency purchases were not going through.
Summary
As you can see, crypto transactions are still considered highly risky and even criminal by some of the big financial institutions. On the other hand, there are a bunch of progressive banks that want to adopt new trends and support their clients with crypto operations.